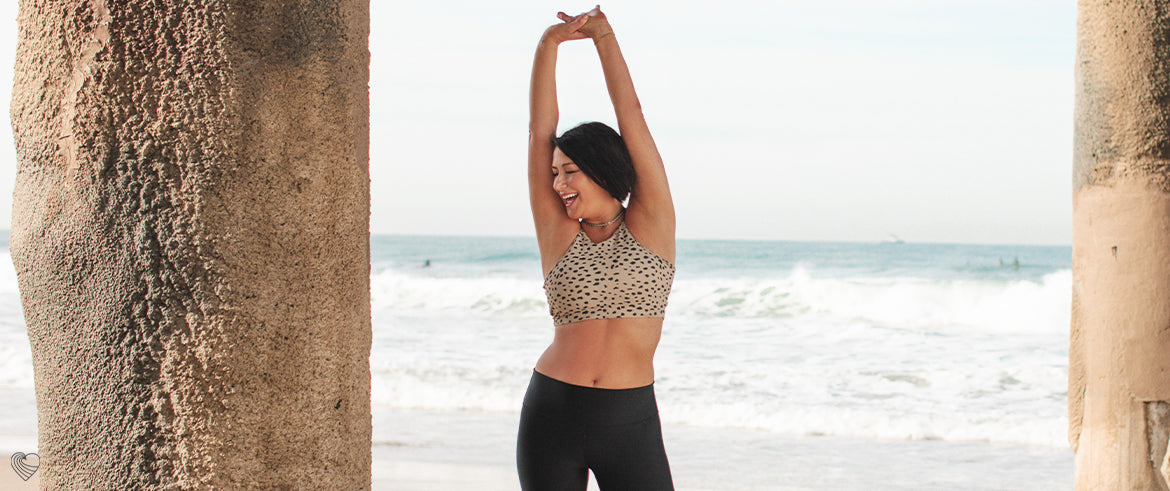 7 Mindset Tips To Prep For Your Summer Challenge
By Durlan Vega on
Did you see the news, girl?! Your Tone It Up Summer Challenge is officially here and we're all kicking it off as a team on May 17th! It's going to be 8 powerful weeks of workouts (we're going for 50 workouts in 8 weeks), delicious recipes, accountability, community connection, and so much fun!
You can sign up and get your FREE Starter Pack HERE!
As we count down the days until May 17th, we want to make sure you feel confident, supported, and ready to rock! So we're sharing 7 tips to get your mindset in the best place to start a new challenge. With these tips, you'll be starting the challenge from a place of strength and clarity, which will give you even more opportunities to get stronger this summer!
We're so excited to do this challenge with you!
---


Put your calendar front and center 
We created a special challenge calendar where you can check off your workouts and get daily motivation and mini lifestyle challenges. Grab it here, print it out, and put it somewhere you'll see every day like your fridge door or bathroom mirror. This will hold you accountable and it feels SO good to physically check off your workouts. 
Stock up 
You'll feel more prepared mentally when you have all the physical essentials like protein, snacks, and equipment ready to go. To make it easy, we have a checklist of things to stock up on. You'll get the checklist with your free starter pack when you sign up for the challenge.  
It also helps to set up a physical space dedicated to your wellness goals. Do a Target run this weekend and get some cute bins in addition to your TIU goodies. You can designate a bin in your kitchen for protein and snacks and one in your home workout space for weights, booty bands, sliders, and other equipment. 
Start a new journal 
We like to get a new journal for a new challenge. This is a promise to yourself that you're ready to write your next chapter! Let go of what came before this — it's time for a fresh start, so no looking back babe! 
Before the challenge starts, write down your intentions. Make 3 of these very tactical (examples: I will do 5 workouts per week, I will go to sleep 30 minutes earlier, I will try 2 new recipes per week) and make 3 more mindset focused (examples: I will feel more present in my everyday life, I will love and feel confident in my body, I will enjoy the journey of this challenge). Use the words "I WILL" — this is very important because when you believe it, it WILL happen!
Invite your girls
Doing a challenge with friends always makes it even more fun and motivating. Text a girlfriend or forward her this post and ask her to join. 
It's also easy to ask girls in the TIU app. Make sure you have the latest version of the app (check the app store for an update), go to "Community" at the bottom navigation, and you'll see "invite a friend" at the top right hand corner. 
Choose a challenge mantra
Mantras are a powerful way to reinforce positive self talk and shift your mindset with a simple act. Even if you regularly practice with mantras, it's a great idea to choose one specific to this challenge that will inspire you for the next 8 weeks. 
When you choose your mantra, write it down on the first page of your challenge journal, at the top of your challenge calendar, or on a post-it note you'll see every day. You can also incorporate it into your meditation practice and say it every morning at the beginning of your meditation. 
Check out some of our favorite mantras here. 
Create a summer vision board 
Think of your dream summer...and then create it! Get artsy and create a vision board of your summer (the vibe you want to feel, delicious seasonal foods, activities you'll do, cute outfits you'll wear, places you'll visit). You can do this on Pinterest or with poster boards and crafts!
Write as your future self  
Dedicate a page (or a few) in your new journal and write a journal entry from future you! Close your eyes and imagine yourself 8 weeks from now...Who is that girl? How does she feel? What has she accomplished? 
Write a journal entry as her and talk in detail about the goals she has crushed and how strong, confident, and empowered she feels. You are manifesting your future as you write it!
---
Ready to crush this challenge? Join us for 8 incredible weeks of fun workouts, two new programs in the TIU app, delicious recipes, meal prep sessions, wine chats, and endless love and support from the #TIUteam. Let's do this!