Our Mission
Tone It Up is a wellness movement, a way of life, your community.
Tone It Up empowers you to live your healthiest, happiest, and most confident life. From nutrition products to healthy recipes, workouts, meditations, and a vibrant community, you'll feel connected— mind, body, and soul.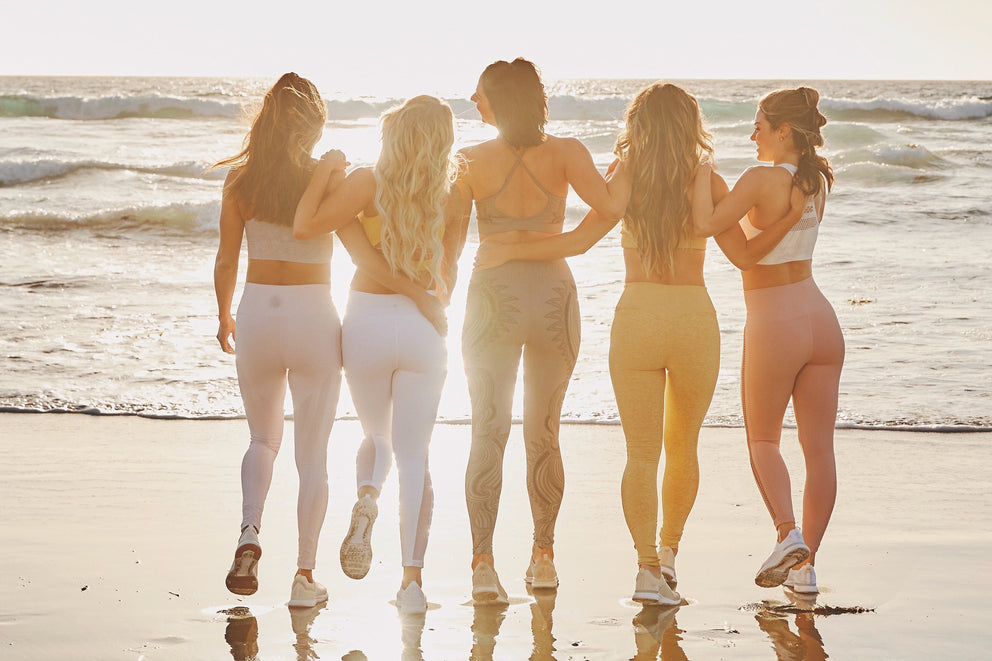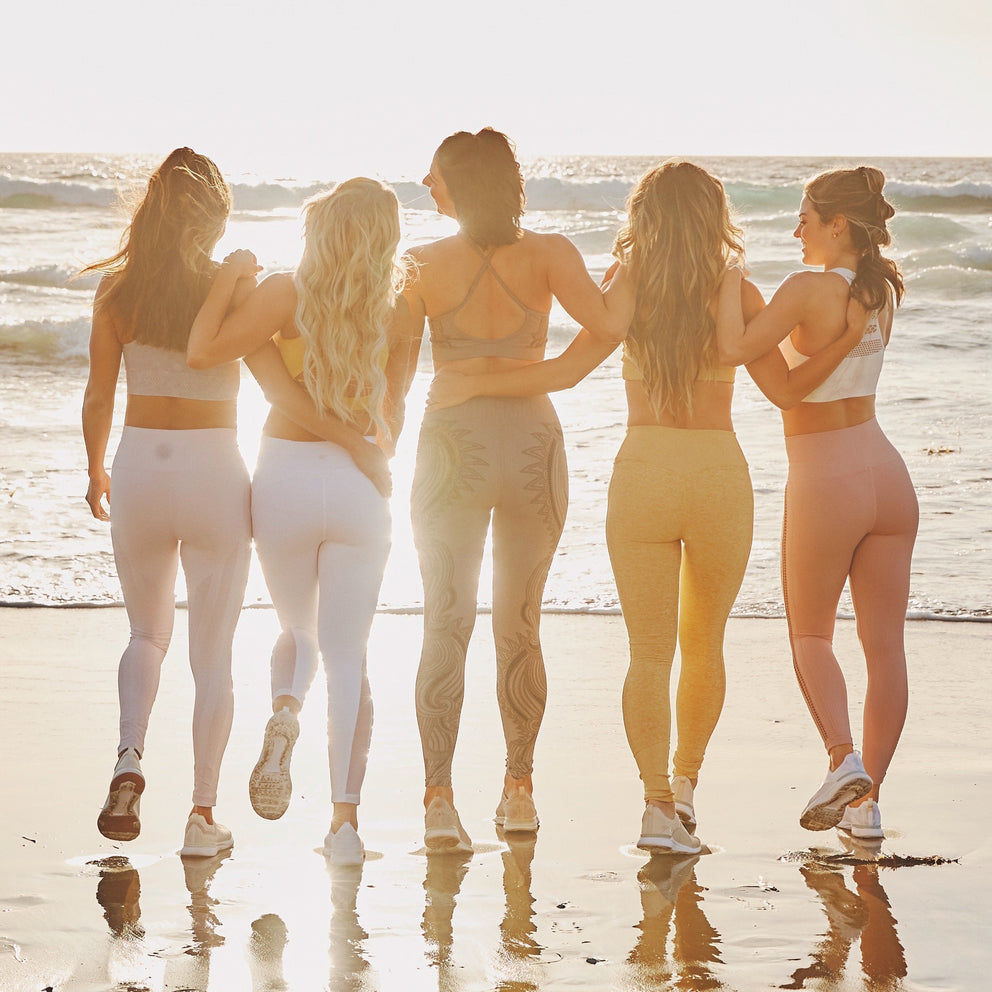 #TIUTeam
Tone It Up helps you reach your dreams with the most inspiring fitness app for women, clean nutrition products, and a platform for you to set and achieve your goals. Most importantly, the Tone It Up Team supports and uplifts you with accountability, an inclusive community, and authentic friendships.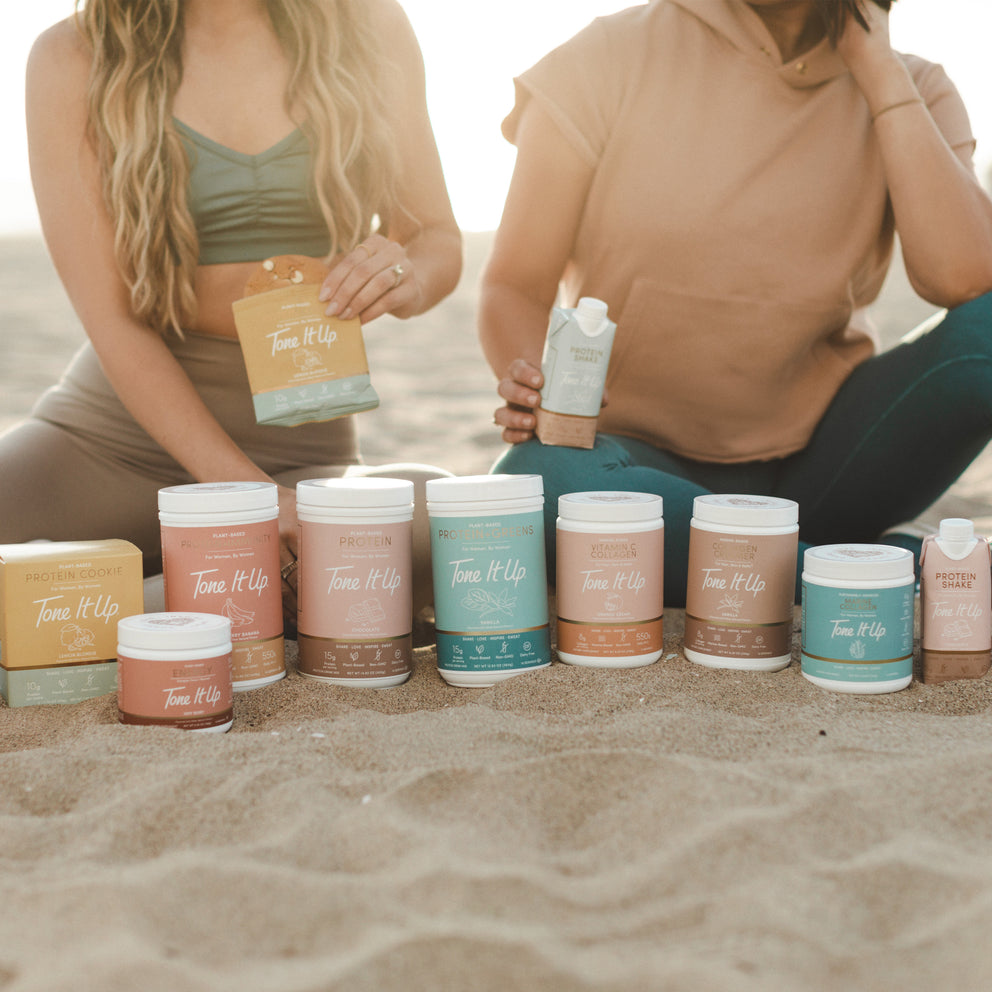 Tone It Up Nutrition
Tone It Up's nutrition line is made for women, by women. With simple and clean ingredients you can trust, Tone It Up provides you with the best-tasting and highest-quality protein powder, collagen, shakes, bars, snacks, and more! Tone It Up nutrition products are dairy-free, gluten-free, and never made with sugar alcohols. TIU is the top selling protein at Target nationwide!
Shop Now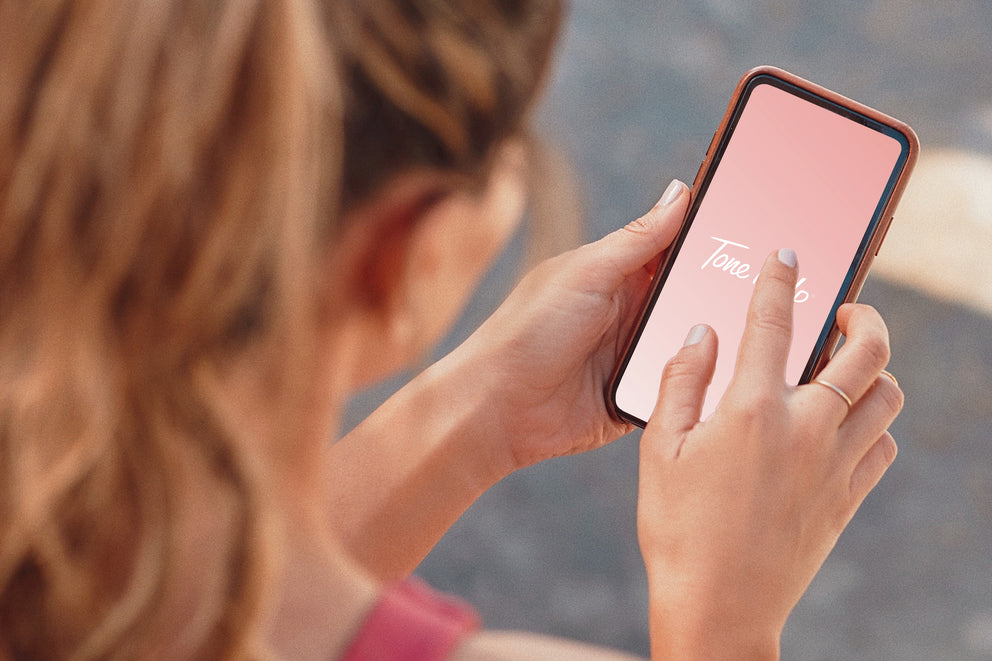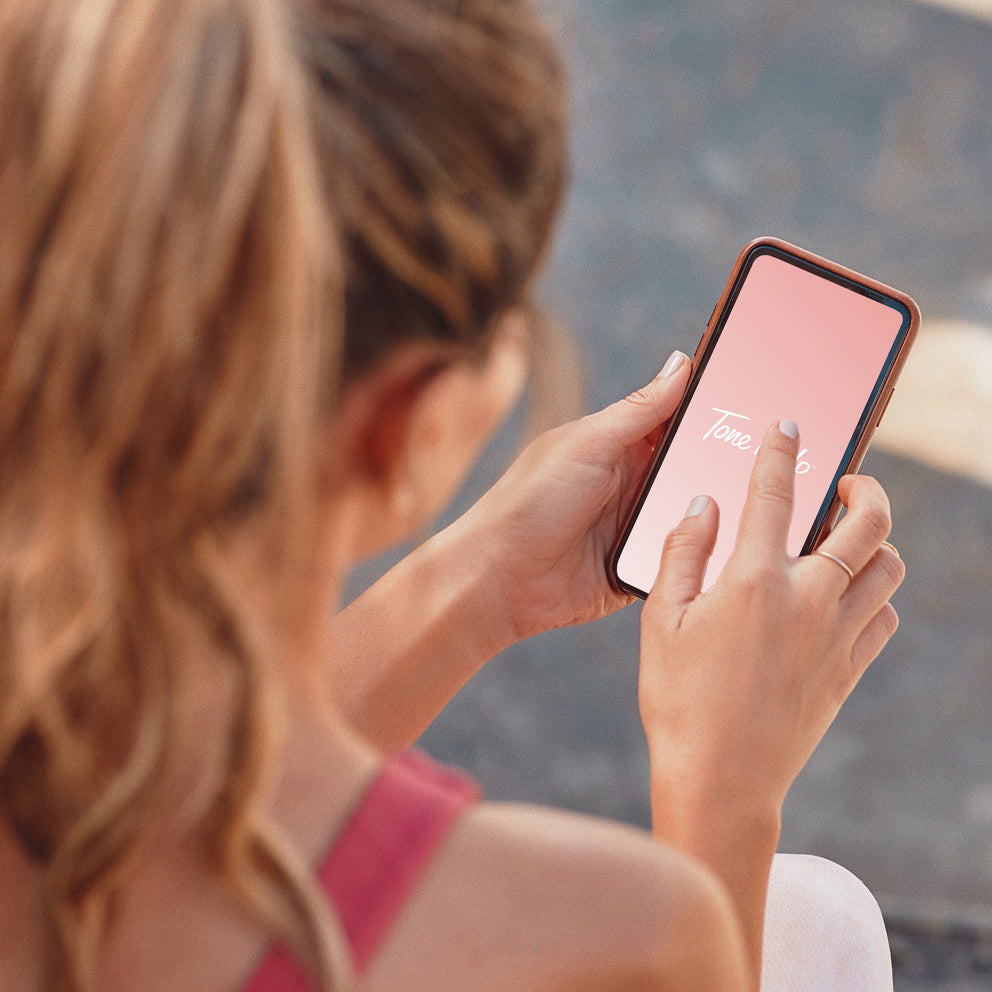 Tone It Up App
The Tone It Up App is your at-home fitness studio. Join the app to connect with the community, access recipes at your fingertips, and to workout anywhere, anytime. From toning, to strength training, yoga, dance, HIIT, meditations, and pre and postnatal workouts, we have every workout that feels personalized and perfect for you!
Join the App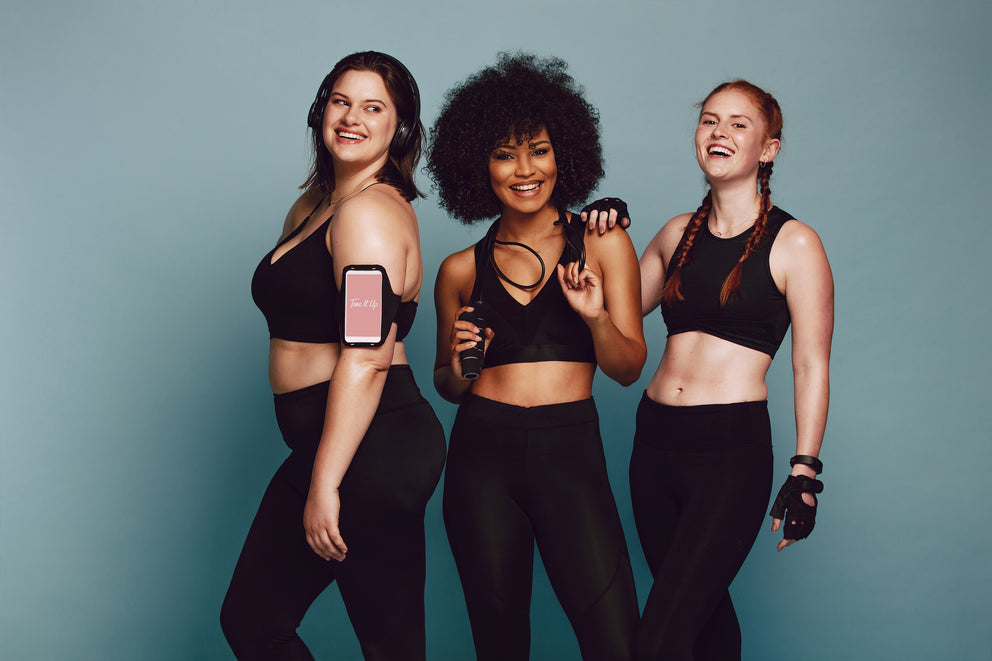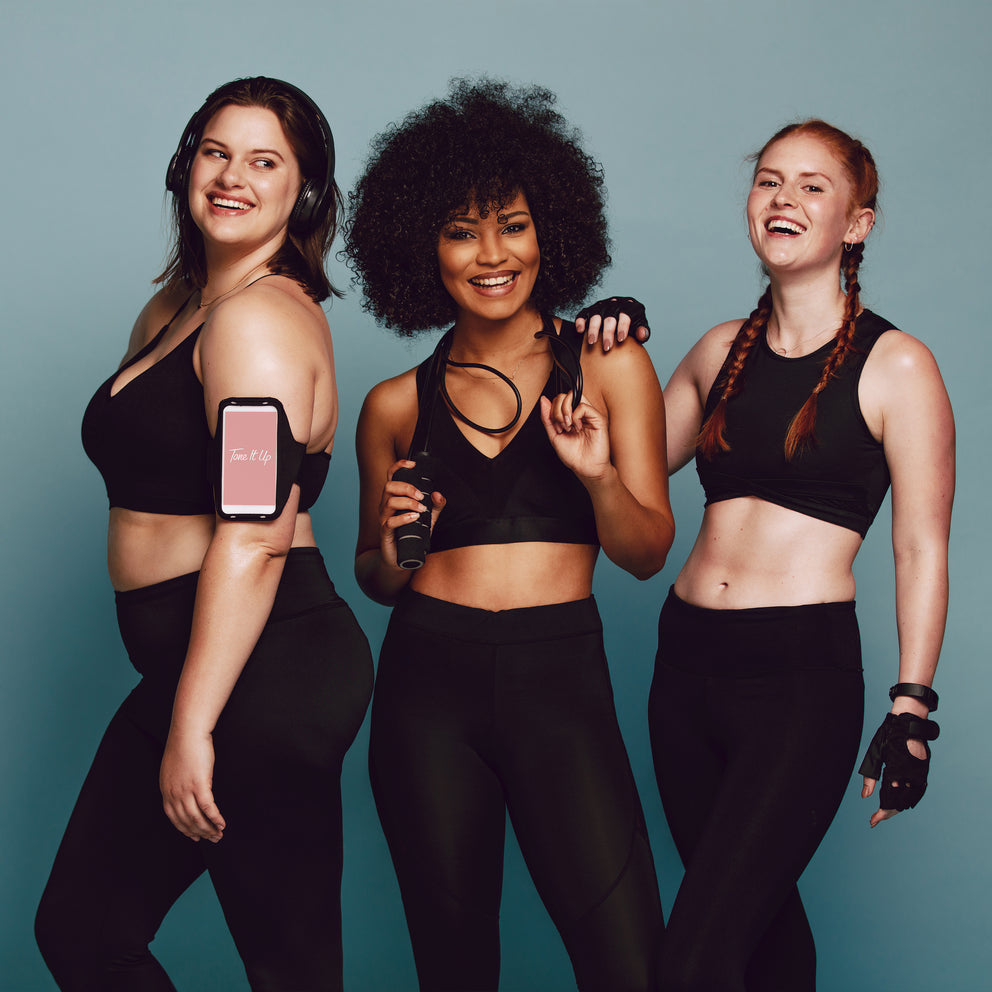 Tone It Up Community
Join the TIU Team! The Tone It Up community is the most inspiring and empowering group of women. With more than 20 million hashtags on Instagram and thousands of women checking in every day, you'll feel supported, connected, and loved.
Connect with your community
Our Story
Fitness serendipity brought personal trainers Katrina Scott and Karena Dawn together in 2009. The two met at the gym and quickly began making plans to create a fitness community for women that was positive and inspiring. At the time, fitness was harsh — it weighed you in, it counted your calories, and it yelled at you to get fit. Karena and Katrina set out to change that for women.
The two personal trainers created the first fitness community that embraced positivity and empowered women. Pioneering the fitness influencer space, Karena and Katrina started a lifestyle brand and ignited a movement, influencing millions of women to gain confidence, connect with each other, and reach their goals.
Since founding Tone It Up, the duo has been featured in Forbes for 'Building a Fitness Empire,' Business Insider for 'Creating a Revolution,' and Vogue for 'Being the Pinnacle of Wellness.'
You may also recognize the founders from their docu-series Toned Up on Bravo, the cover of Women's Health and SELF Magazine, or their New York Times best-selling book, Fit, Fierce, and Fabulous.
Karena and Katrina continue to live and breathe the Tone It Up lifestyle with their community.
FEATURED ON

"The community of women on the Tone It Up app will guide you through workouts to get your body strong and toned, including yoga, cardio, barre, boxing, kettlebell, and strength training. New classes every week prevent you from getting sick of the same routine and the app even offers up daily moves to focus on if you don't have time to attend the 20- to 40-minute digital classes."
Featured on

"When you download the Tone It Up app, it's like stepping into Karena and Katrina's (the BFF personal trainer duo that built the brand) rosé-colored, endorphin-fueled world. There are hundreds of on-demand guided workout classes that you can access through the app."
FEATURED ON

"From easy-to-follow meal ideas to free workout routines on Youtube, these best friends started a fitness empire that has transformed into a digital community of its own. The Tone It Up Community encompasses a group of women motivating each other to reach their health and fitness goals online with shared recipes, workouts, and more."