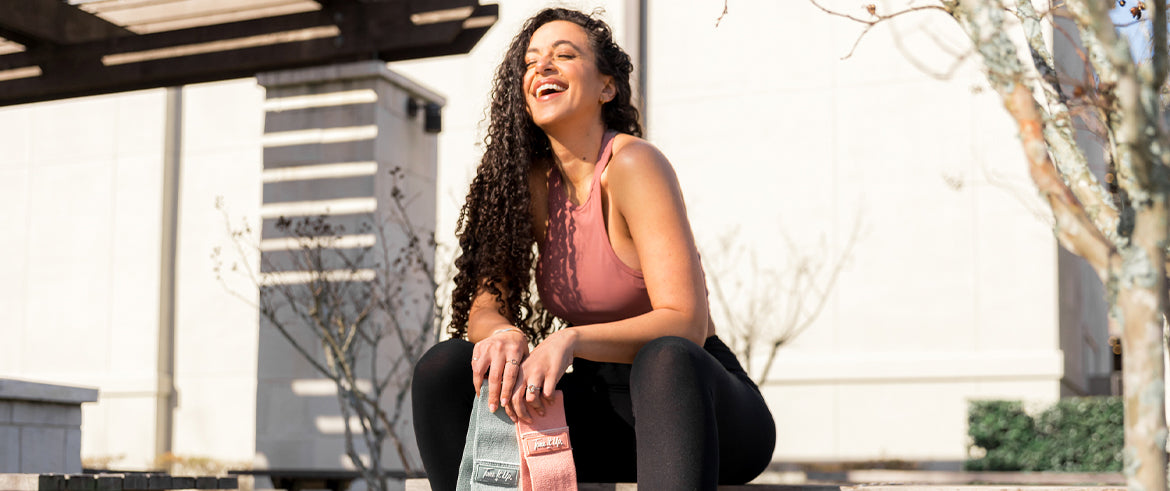 Get Prepped and Ready for the Fall Challenge
By Tone It Up on
It's almost time…the Fall Challenge starts on Monday!!! Are you ready? We want to make sure you're set up for success, so we're sharing a checklist of ways to prep this week. Taking a few small actions before the challenge starts will have a major impact on the next 6 weeks! 
Haven't signed up yet? There's still time! Sign up here and you'll be hearing from us with more details and info to prep. 
Here we goooo 👯‍♀️💪✨
---
8 Tips To Prep For the Fall Challenge
Invite your girls
Doing this challenge with friends by your side will keep you even more accountable and motivated! You can choose to do the same program in the app, schedule workouts together, start a text chain to check in on each other, and trade tips and tricks. Forward this page to your friends and let them know you're in!
Display your calendar 
When you sign up for the challenge, we'll immediately send you your Fall Challenge Calendar. It includes mini daily challenges and inspiration for every day of the challenge. Make sure you download it, print it out, and display it somewhere you'll see every day. (We like to put it up on the fridge!) This way, you can mark your progress off each day. It's SO satisfying!
Choose your program 
The beauty of the Fall Challenge is that you can choose any program in the TIU app that fits your goals and lifestyle. We have something for everyone! Not sure which program is right for you? We put together a guide to finding your perfect program here. 
Schedule your workouts
Want to add in some extra stretching, move-based routines, or meditation to your program? We love that, and we encourage you to customize your program to work for you. We have a brand new feature in the app where you can schedule your additional workouts and meditations in advance. 
Under the Workouts section in the top right corner, you'll see a little calendar icon. Click that and the date you want to schedule and you can add workouts, meditations, and move-based routines. You can choose a time and it will pop on your schedule. We like to set aside time every Sunday to review our program workouts and schedule in some additional meditations and routines for days we have extra time. 
Set up your workout space
If you don't have it already, this is your chance to set up a little home workout space in your living room, bedroom, or office. If you have one, give it a refresh with new fall-scented candles or cute bins to organize your equipment. Make sure you have all the gear you need for your program — under the Program Description, you'll find an equipment list. 
Review your meal plan 
You'll receive a brand new 6-week meal plan with your challenge. The fall recipes are so delicious ~ get a sneak peek here. Spend some time reviewing the plan, getting familiar with the recipes, planning out your week of meals, and grocery shopping. We'll be sharing fresh fall meal prep tips right here later this week, so keep an eye out!  
Stock up on essentials
For your new meal plan, you'll need plenty of Tone It Up Protein and Collagen. We also recommend Collagen Creamer for your morning coffee. And with the fall season, you want to pay extra attention to strengthening your immunity. This is a great time to grab Protein + Immunity. You can also stock up on supplements for immunity boosting, stress relief, debloating, and more — these pair perfectly with your meal plan to have you feeling your best!
Journal your intentions 
Set aside time this weekend to write down your goals for the next 6 weeks. Make your goals as specific as possible — instead of saying "I will improve my nutrition," you might write "I will cook at home 4 nights a week" or "I will cut out fried foods." Or instead of "I will practice mindfulness," you could say, "I will do a guided meditation in the app 3 times a week." You'll also notice that we wrote "I will" instead of "I want to" or "I plan to." Write out these intentions like you know you'll follow through…because you WILL!! 
---
The first step is saying YES and committing to yourself! Sign up for the Fall Challenge below and we'll immediately send you your Fall Challenge Calendar and all the info you need to get started.