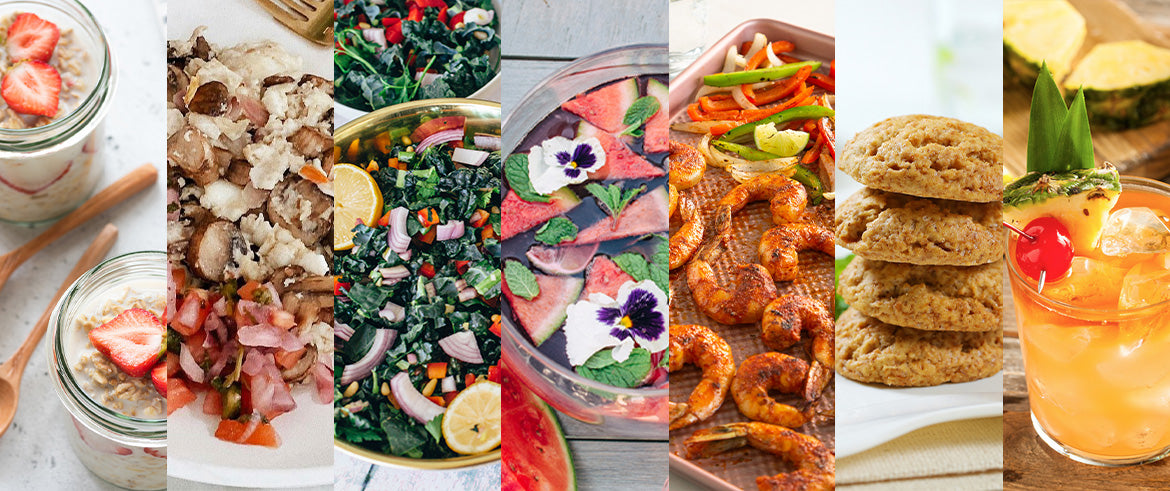 Your Summer Challenge Meal Plan
By Tone It Up on
Ready, Set, Sculpt: Summer Challenge 2023 Meal Plan! 
Your 30 Day Summer Challenge starts May 15th 2022! We want you to glow from the inside out — in your workouts, nutrition habits, and every area of your life.  
This is the time for tropical produce, smoothie bowls, nutrient-packed salads, grilling favorites, light and simple dinners — all the meals to keep you feeling lean, strong, and energized for a fun season ahead!
For this meal plan, we're taking it back to a community favorite: The Bikini Series. This plan is packed with the TIU team's most loved, go-to recipes from 2013 to 2022. These are the meals that you always turn to when you want something healthy, delicious, and satisfying — from new favorites to true throwbacks. Here are the things you can expect from your Summer Challenge Meal Plan:
Delicious 80+ Recipes

Fully Customizable Meal Planning

Breakfast, Lunch, Dinner, Dessert, and Snack Recipes that are perfect for the warm summer heat

Perfect for Busy Lifestyles

Easy to Follow! Simple solutions to commit to your nutrition goals.
We can't wait for you to enjoy all these nutritious + classic recipes!
Sign Up For the Summer Challenge Today!

The entire meal plan will also be available in the app so you can access it wherever you are. 
We are so excited for you to dig back into these community favorite recipes and follow this meal plan with us! Make sure to share your meals, tell us the ones you're excited to try, and keep us updated how your nutrition journey is going on social with the hashtag #TIUReadySetSculpt.