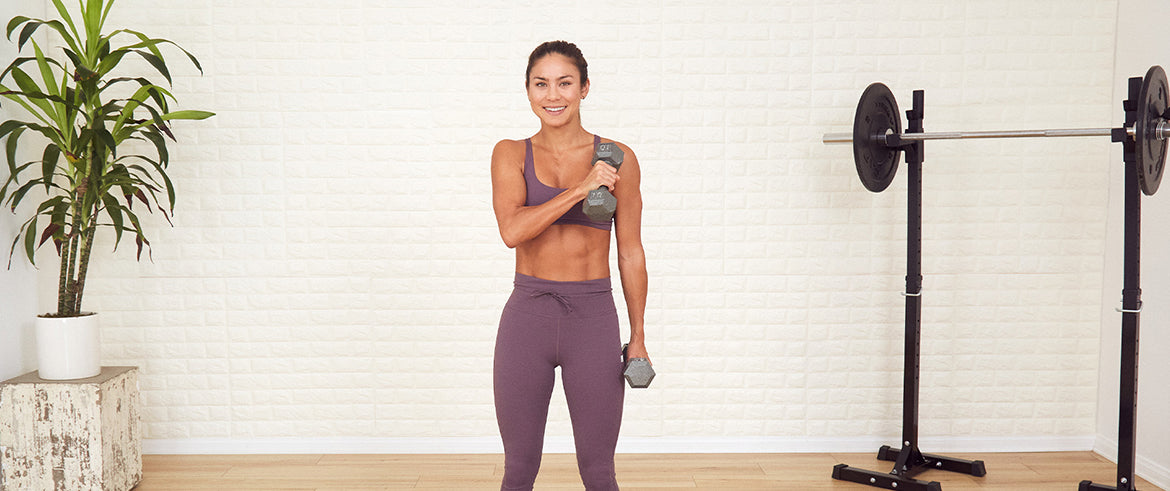 Total Body Low Impact Workout
By Tone It Up on
Grab your squat band and your dumbbells because we've got some work to do! This entire workout is low impact - no jumping required - but that doesn't mean it's low intensity. You'll warm up with glute work, then conquer two five-move circuits. It's total-body toning with an emphasis on that booty!
This kind of workout is great if you are trying to spare some of your muscles and your joints. It leaves out the jumping motions making this a perfect workout for when you're at home and want to get a good sweat in and not disturb others around you. 
You can find more great Total Body Workouts in the app. Join Today!