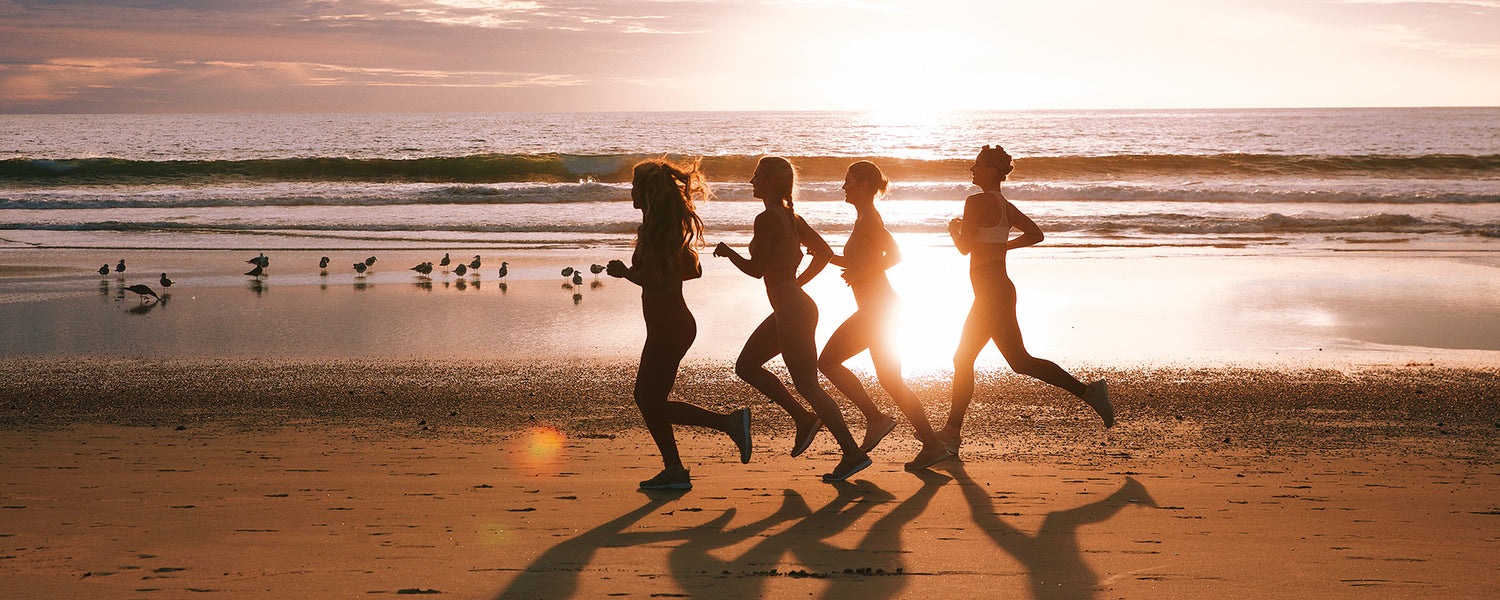 TIU Turkey Trot Treadmill Workout
By Katrina Scott on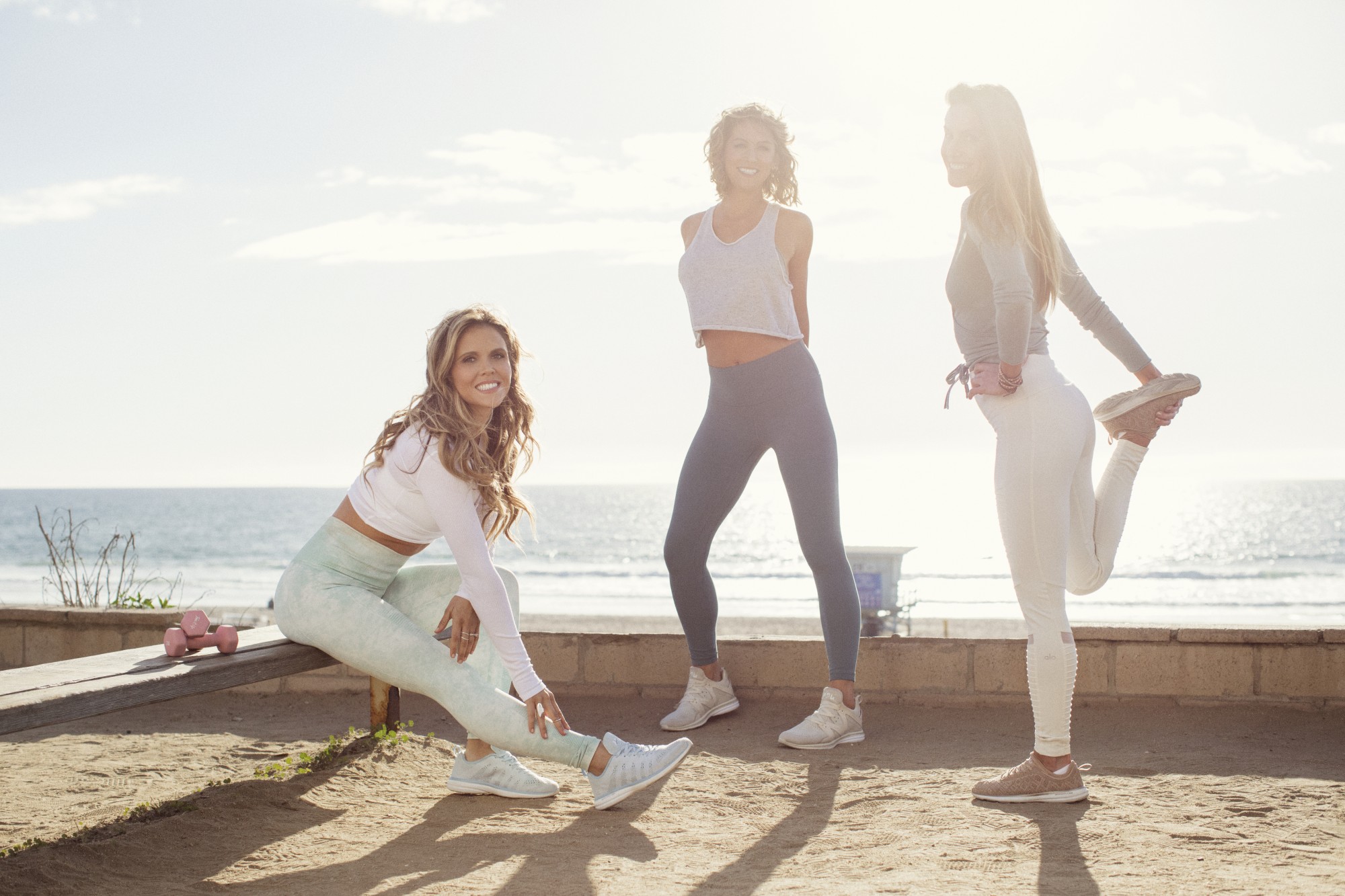 Hey babe! Can you believe it's almost Thanksgiving day?! We know you have a whole lot goin' on this week ~ cooking up delicious food, running last-minute errands, and of course making time for family. 💛 Thankfully, we've got your workout covered so it's one less thing on your plate…cuz it'll obviously be filled with TIU-approved turkey, veggies, and pie! 😉
We love getting up and moving before all the festivities begin. We'll go on a morning walk with family, do our Toning Moves, or fit in a quick HIIT or strength sesh in our Tone It Up app. We also love doing a local Turkey Trot! Run, jog, or walk — cardio is one of the most refreshing ways to start your morning. It's an amazing time to clear your head and prepare for the day so you'll feel energized and glowing when your guests arrive!
There are tons of races on Thanksgiving day, but if you're too busy cooking up a storm making these desserts and sides, or you'd rather not brave the cold, we've got just the workout for you! This treadmill HIIT routine combines sprint intervals with hill training so you boost your metabolism and tone your lower bod all in one quick, efficient workout. (Here are a few more reasons we love to HIIT it!)
Turn up your favorite tunes and let's get trotting! We can't wait to see your checkins! 🦃
xxo,
K&K

Download your printer-friendly version HERE!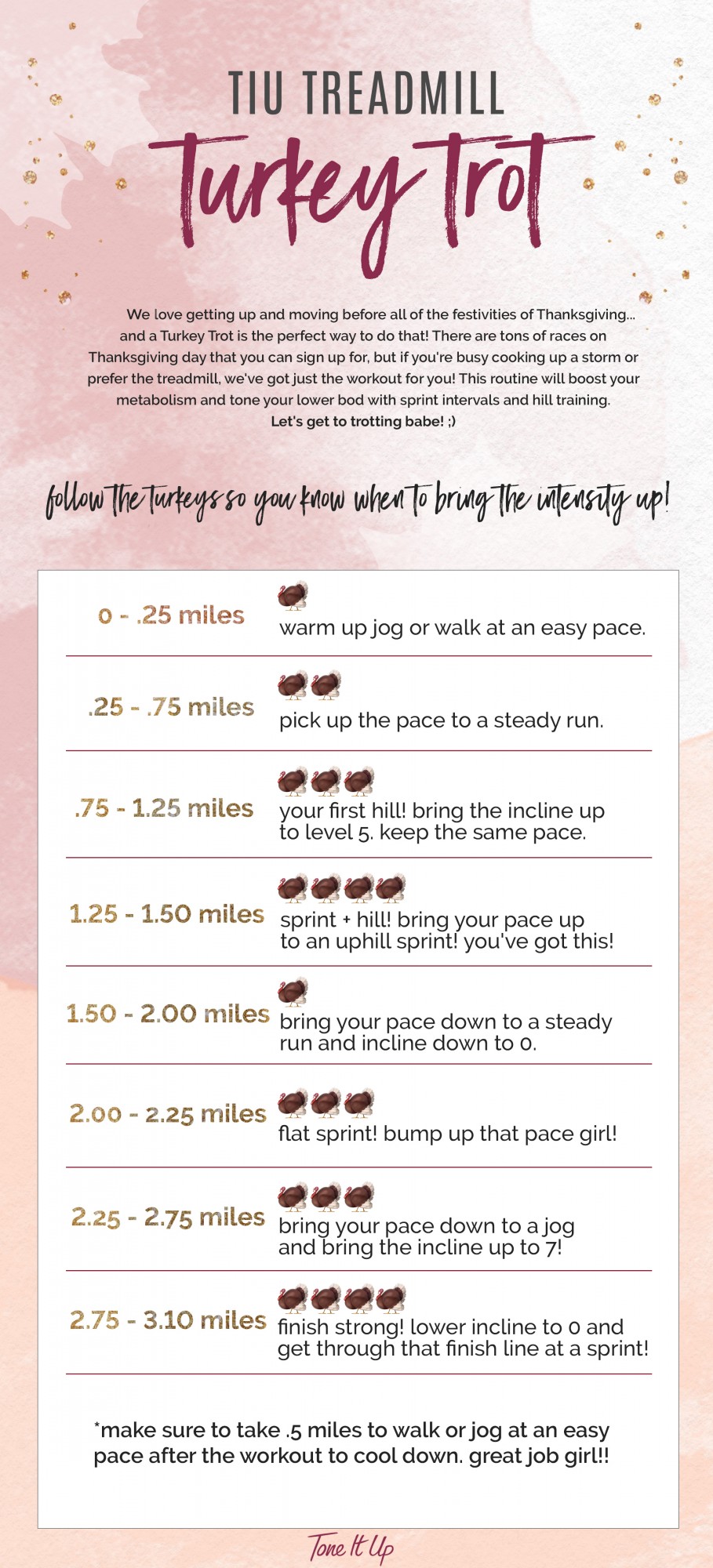 Try some of our fave quick HIIT and strength routines in the Tone It Up app! You'll break a sweat and see serious results fast!