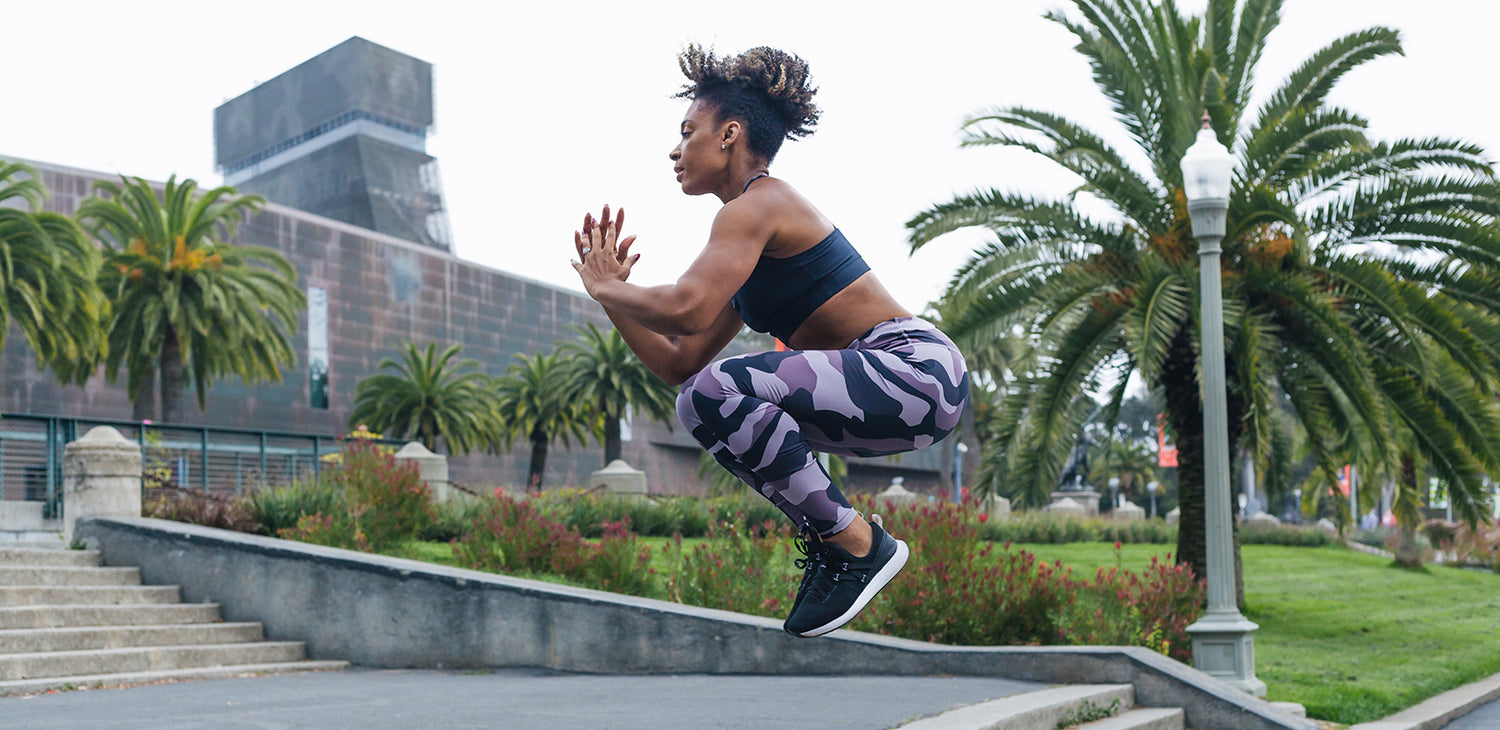 The Best New TIU Workouts to Refresh Your Fitness Routine
By Katrina Scott on
Ready to give your fitness routine a refresh? We have the most amazing way to do just that. Head to your Tone It Up app where you'll find 17(!!) brand new workouts to choose from!
Under the "New Releases" section of your Tone It Up app, the workouts feature a mix of intense HIIT, full-body strength training, beginner-friendly routines, and short 'n sweet sweat sessions ~ everything you need to keep your fitness routine fun & exciting! Add these workouts as a supplement to your perfect TIU program, or mix and match them on demand!
Here, a few of our favorite new releases that we just can't wait for you to try! Don't forget to share your sweaty selfies so we can cheer you on! #TIU2021
Get Advanced
You girls asked for more advanced workouts and we heard you loud and clear! Did you know you can also now filter all your TIU App workouts by Beginner, Intermediate, and...Advanced?! Get it girl!!
Advanced Metaboost with Stef
Stef brings the HEAT with this mix of strength and HIIT! You'll kick it off with some cardio, then grab a set of dumbbells to work your legs, arms, and abs. Wrap it up with a challenging AMRAP finisher!
Cardio Legs Tabata with Kristina
Who doesn't love a good Tabata, especially when it works those gorgeous legs and glutes?! You'll love how fun this one is thanks to Kristina's creative booty band moves, plus plyometrics, like variations on the squat jump. Expect a serious sweat!
Boost Your Strength
Pick up those weights and let's get to work! You're one strong babe who will only get stronger with these powerful new routines. Permission to go heavy!
Full Body Burn with Yami
Combo moves are the name of the game in this head-to-toe strength workout! You'll target multiple muscles at once as you master each exercise through three practice-makes-perfect rounds. 
LIVE: 30 Minute Strength with Kat
Get ready for deadlifts, squats, rows, and more! You'll superset moves, alternating between two exercises, to strengthen your entire body in one efficient workout!
Strong + Lifted with Tori
Conquer a three-move circuit for your lower body, upper body, and abs! You'll need two sets of weights and a mindset that makes you ready to kick some booty!
Embrace The Basics
Want a primer on basic workout moves...or essential wellness habits? We've got your back, babe! Our 101 routines and meditations will get you in a good mood, too!
Kickboxing 101 with Chyna
Learn to kick, punch, and power through boxing combos with precision! Chyna shows you how it's done while getting your heart rate revving!
Self-Love Quickie Meditation with Karena
Ease into a meditation practice with this six-minute session that's all about self-compassion. It's time to show yourself some love ~ you deserve it. 
Get a Quick Sweat
Craving cardio, but only have just 20, 15, or 10 minutes to spare? We got you boo!
Toning Ropes HIIT with Ariel
It's impossible not to have a great time and break a serious sweat with a set of toning ropes and your girl Ari! Tackle 45-second bursts of work and brief rest breaks ~ all in under 25 minutes! (Want an even shorter sweat sesh? Circuit Sweat Ropes with Kristina is a wrap in 10 minutes flat!)
15 Minute Interval Ride with Kristina
Two rounds of intervals, plus a challenging hill climb gets the cardio burn done FAST! Push hard and don't stop pedaling ~ the finish line comes quick! No bike? No problem! Try the new 15 Minute Interval Run with Stef! 
 Want to try ALL these workouts, plus get a nutrition plan and access to an amazing community? Sign up for our 6-week Tone It Up 2021 Challenge!