Coconut Macaroon Cookies
By Katrina Scott on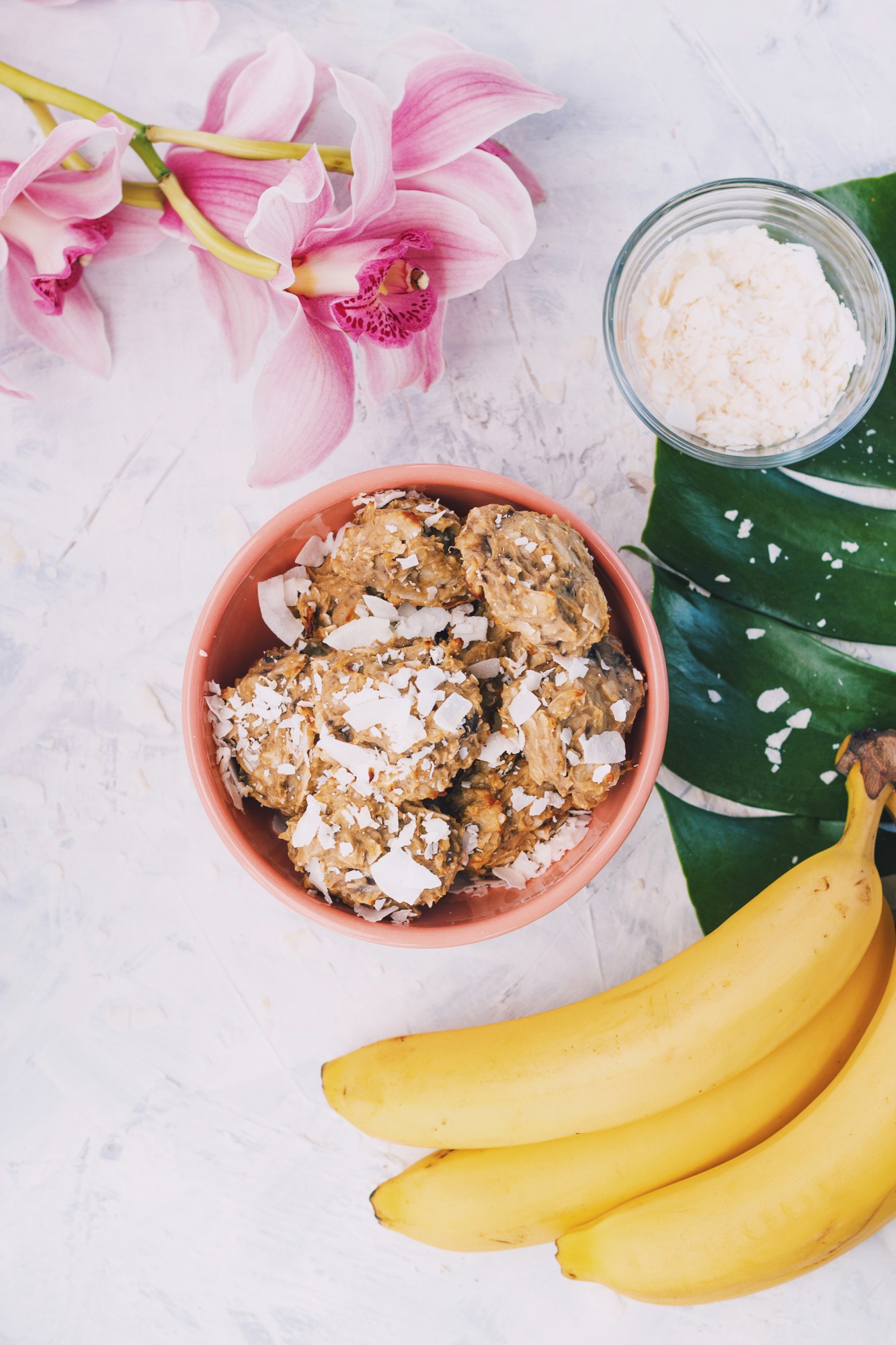 Coconut Macaroon Cookie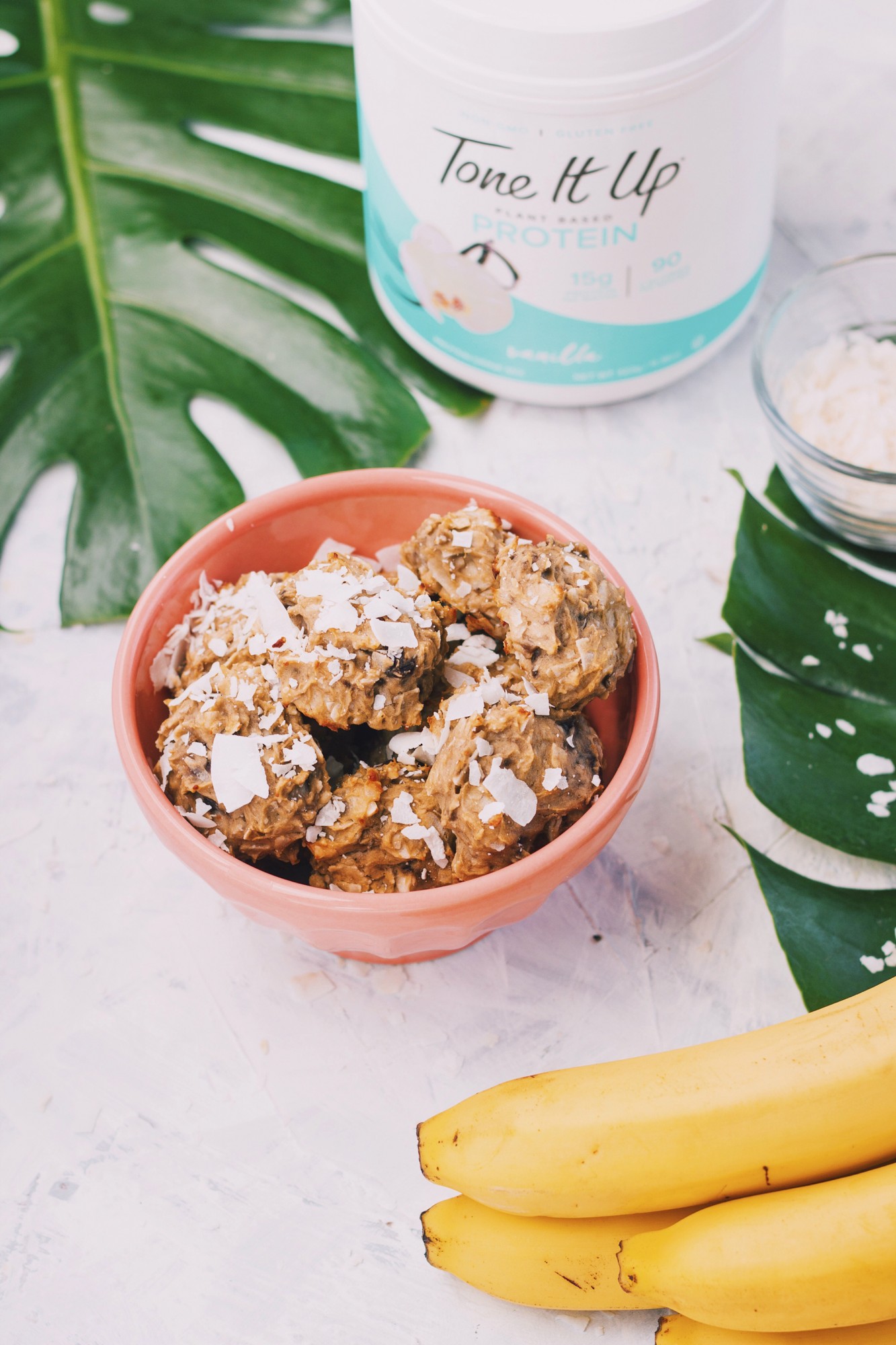 The results from the 7 Day Slim Down are jaw-dropping. You're going to feel lighter and leaner than ever! Katrina and I always do the 7 Day Slim Down when we want to feel extra energized and confident. It's an amazing reboot!  The new meal-by-meal guide takes all the guess work out! If you aren't already a Tone It Up Nutrition Plan Member, join HERE!
And best part...you get to eat cookies, pancakes, waffles, and smoothies. We're the last trainers to ever tell you to give up treats — even on the Slim Down. So we created a 7DSD approved Coconut Macaroon just for you. We used our clean, plant-based, non-GMO Tone It Up Protein and bananas as the base for a light and fluffy, protein-packed treat! This is going to be your go-to snack next week so prep 'em Sunday and get ready to fall in love! You can have these macaroons during the 7DSD for your M2, M4, or as a dessert! If you're swapping them in for one of the M2 or M4s, have 2 cookies. If you want a lil' something sweet after your M5, have 1 cookie as a dessert! ;)
Pro Tip - You can make a batch of these and store in the fridge or freezer! Just reheat when you're ready to eat!
- bananas, mashed, egg (or 1 flax egg), unsweetened coconut flakes, vanilla Tone It Up Protein, coconut oil spray, Preheat oven to 350 degrees.; Combine all ingredients in bowl.; On a cookie sheet sprayed with coconut oil spray, add 2 tbsp. of the mixture to make 14 macaroons. Bake for 13 minutes.; -
This is going to be your go-to treat!
We can't wait for you to become a Tone It Up Nutrition Plan Member! When you join the TIU Team, you'll be making one of the best decisions of your life.