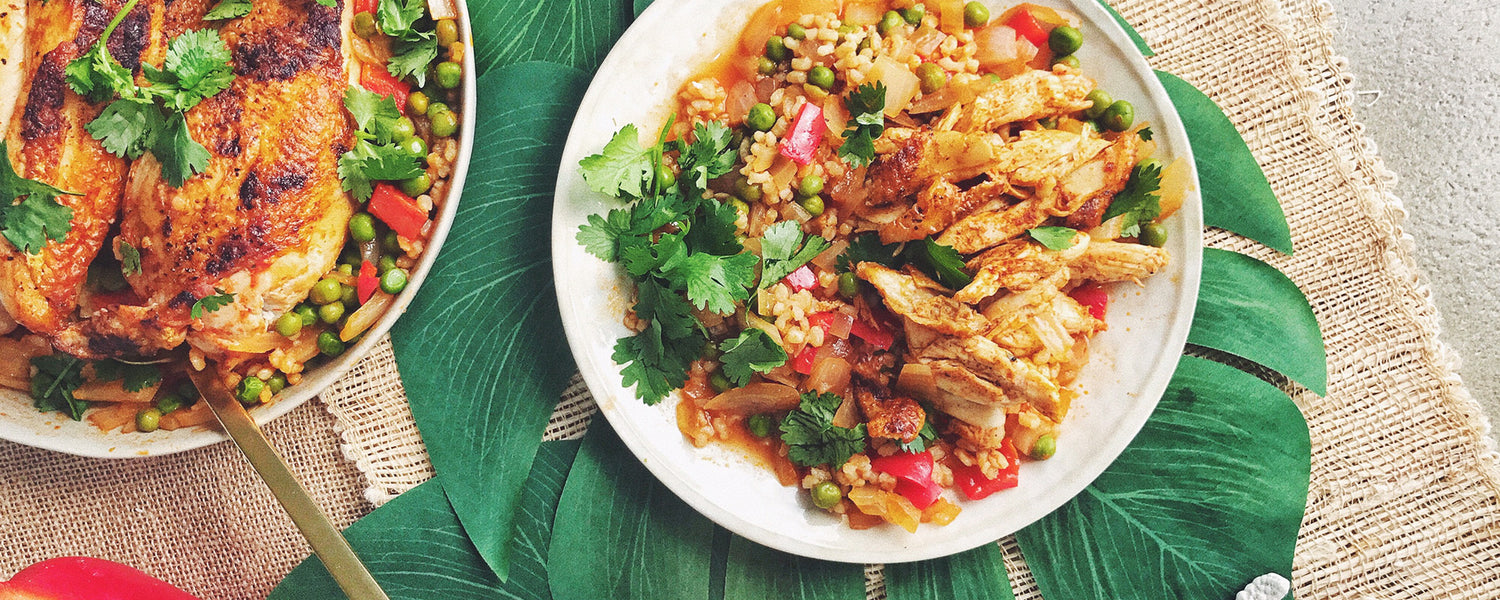 TIU Approved Arroz Con Pollo
By Katrina Scott on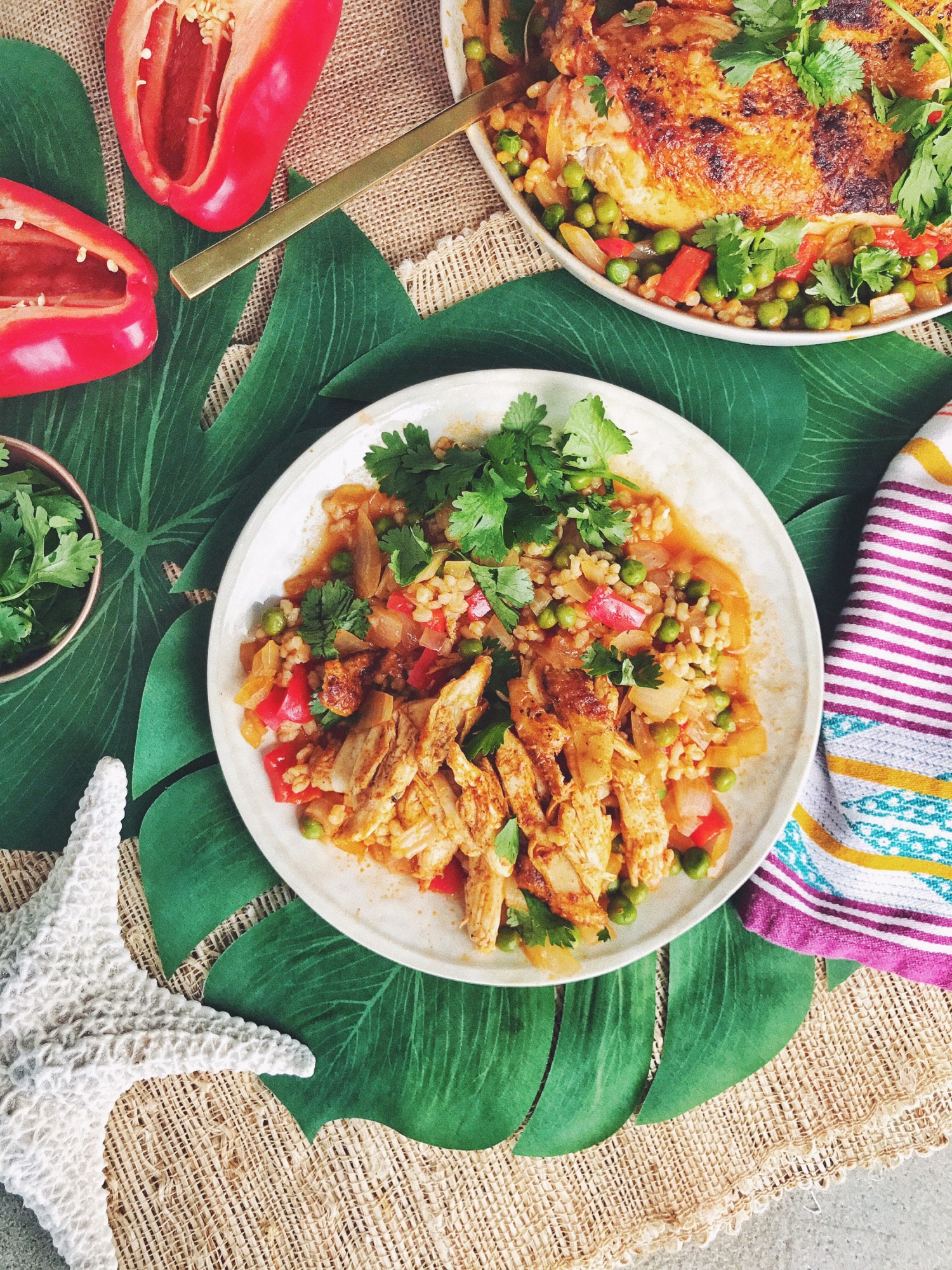 Atlanta babes brought the HEAT yesterday!!!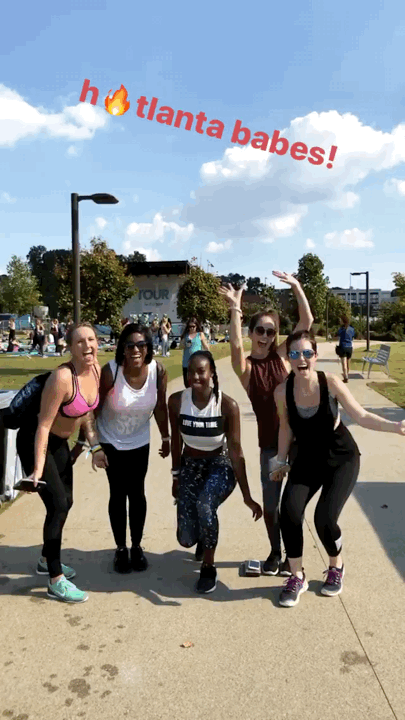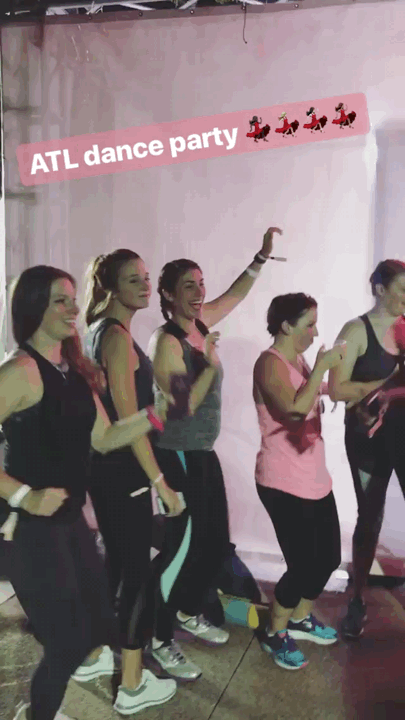 We miss you already but we're so excited to meet our Tampa girls tomorrow and then off to Miami on Sunday! ☀️ We love Miami with its beautiful beaches, vibrant energy, and fun, welcoming vibe! Last time we were in Miami we had so much delicious food ~ the restaurants here are unbelievable! We're still thinking about an arroz con pollo dish we tried! So to celebrate our Miami Tour stop, we're sharing our TIU approved spin on the dish. The flavors are so good…and you know how much we love garlic and paprika! ;) Enjoy babe!

Arroz Con Pollo
4 servings 
Ingredients: 
1 Tbsp. coconut oil
4 6 oz. chicken breasts
1/4 tsp. salt
1 yellow onion, diced
4 cloves garlic, diced
1/4 tsp. paprika
1 red bell pepper, chopped
1/2 cup tomato sauce
3/4 cups brown rice or quinoa
1 1/2 cups vegetable broth
1/2 cup frozen peas, thawed
Directions: 
1. In a large pot or pan, add coconut oil and heat to medium. Add the chicken and sprinkle with salt on top. Cook on both sides for 6-8 minutes. Remove chicken and transfer to a plate.
2. Add the onions, garlic, paprika, peppers, and tomato sauce to the pot or pan and cook for 4 minutes. Next, add the rice or quinoa and broth and bring to a boil, then reduce heat to a simmer. Cover and cook for 25 minutes. Add the chicken back into the pot and cover. Cook for 15 more minutes.
3. Add peas and stir into the mixture. Cover and cook for 5 more minutes. Enjoy!