Road Trip with Us! The TIU Approved Snacks We Always Pack
By Katrina Scott on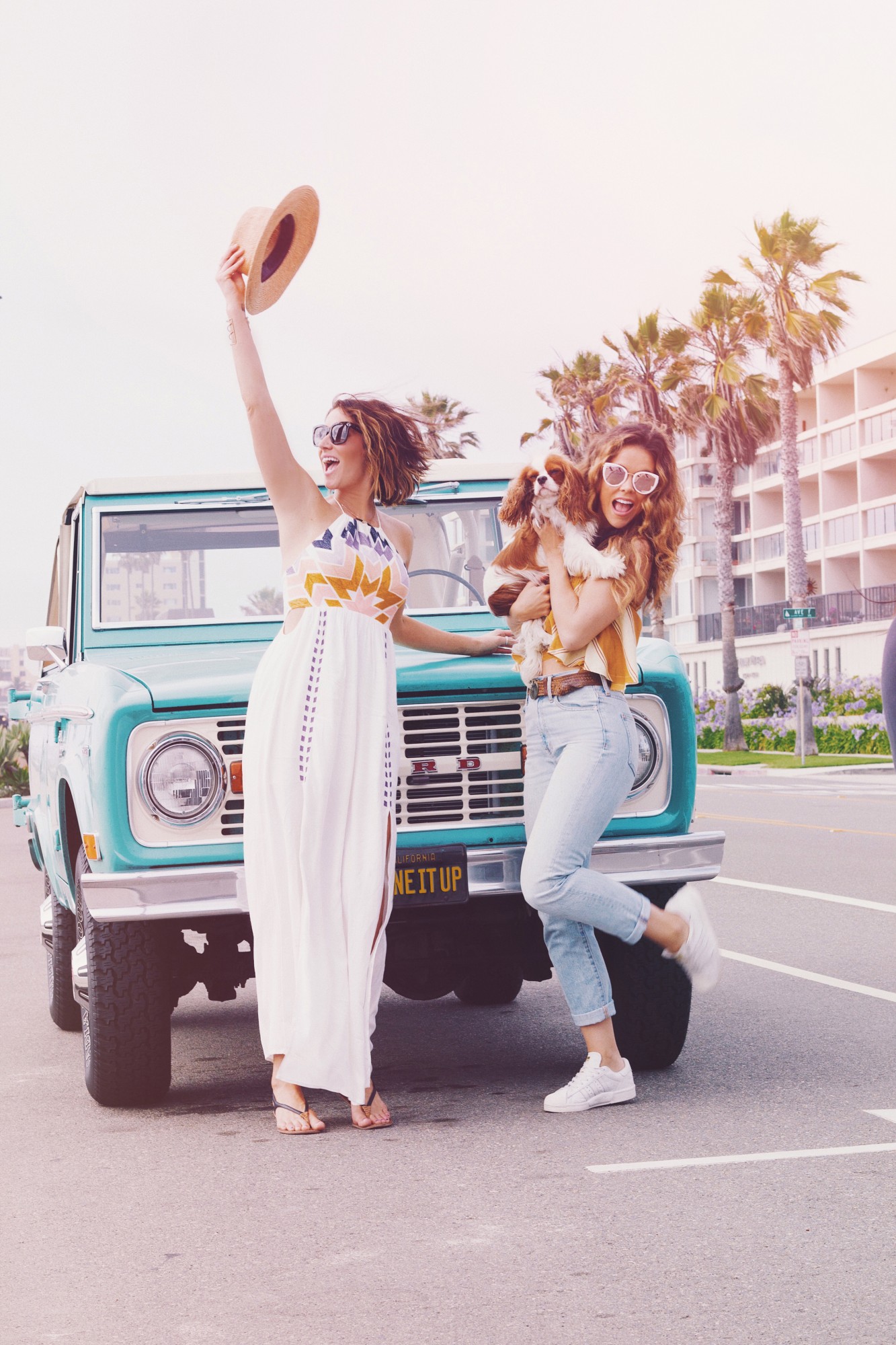 During the summer, I love hoppin' in my car with Brian or my girlfriends (and Winni!) for a drive. There are so many beautiful places to explore in California, whether we're driving up the coast to Malibu or cruising around Manhattan Beach for the day.
So today, Karena and are bringing you healthy tips for your trip to the beach, the mountains, the lake, or to explore!
First things first... make sure you fuel up with TIU approved snacks ;) There are tons of sugary and salty snacks at gas stations and road stops, so pack healthy & delish snacks in advance and you can cruise on by without temptation. The key to staying satisfied and fueled on the road is balancing your carbs and protein intake and staying low in sugar.
Today Karena and I are takin' a cruise around and sharing all the TIU approved snacks we packed! Watch the video below and read on to see all the goodies!
xxo
Katrina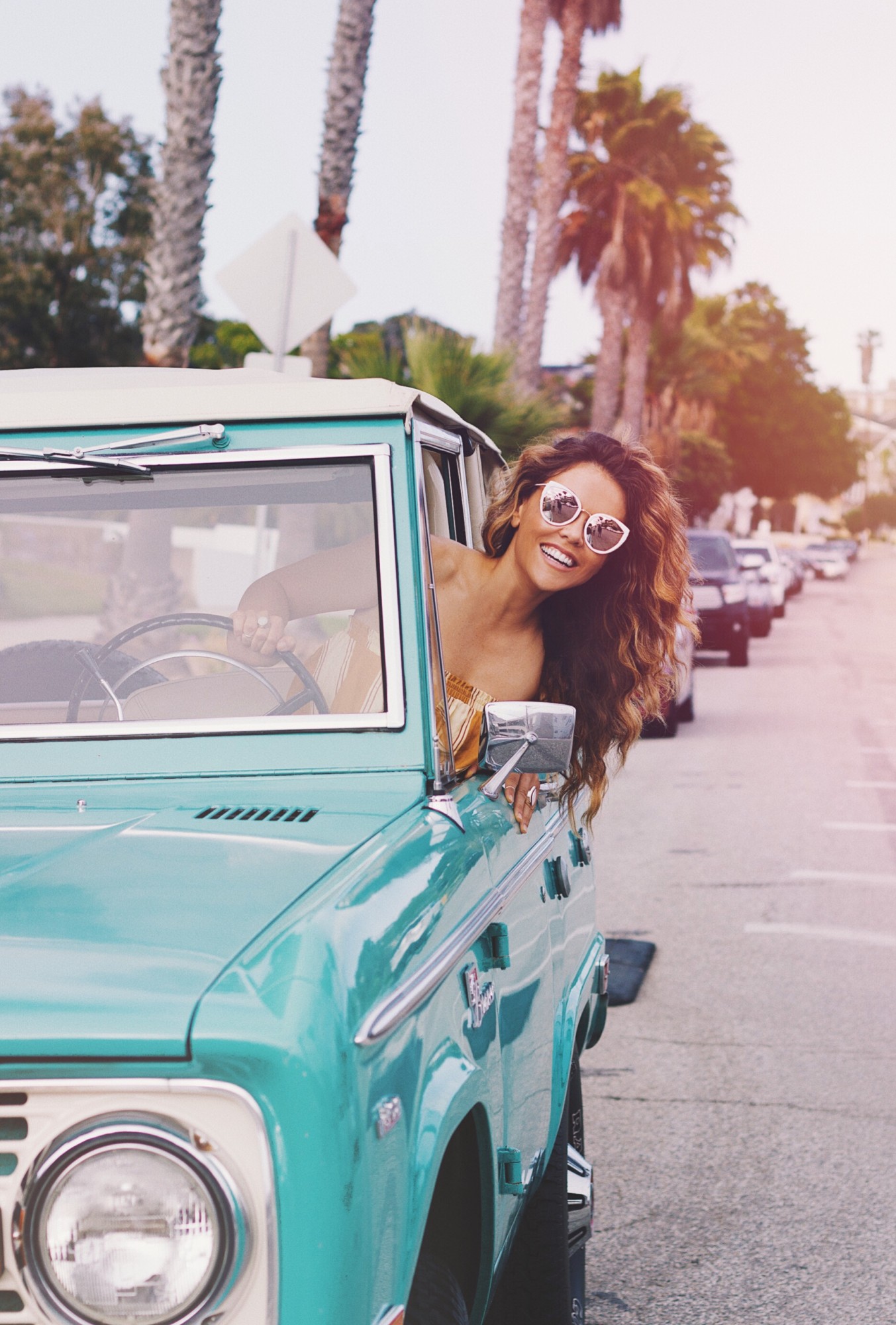 You can also watch on YouTube & Apple TV HERE!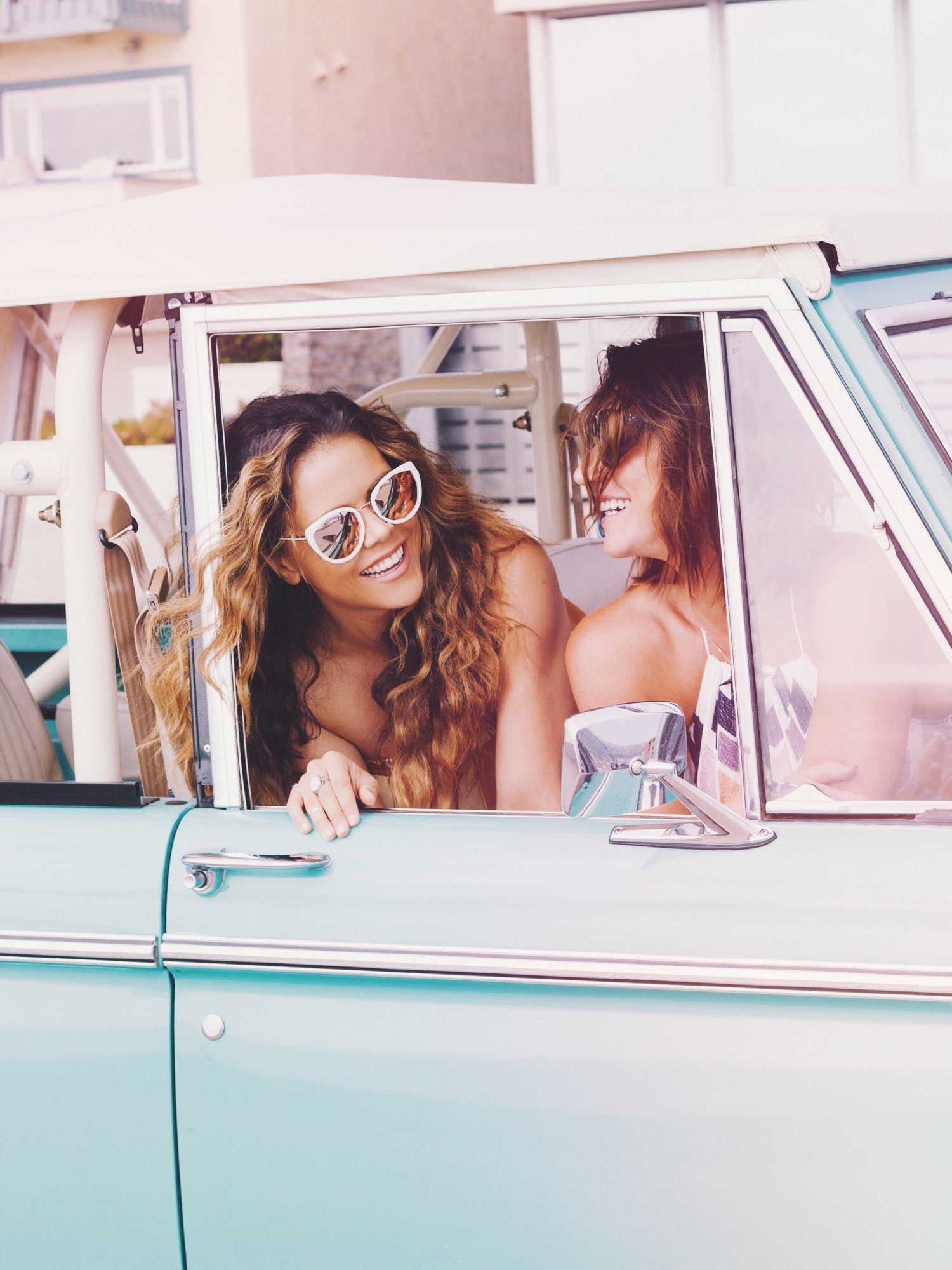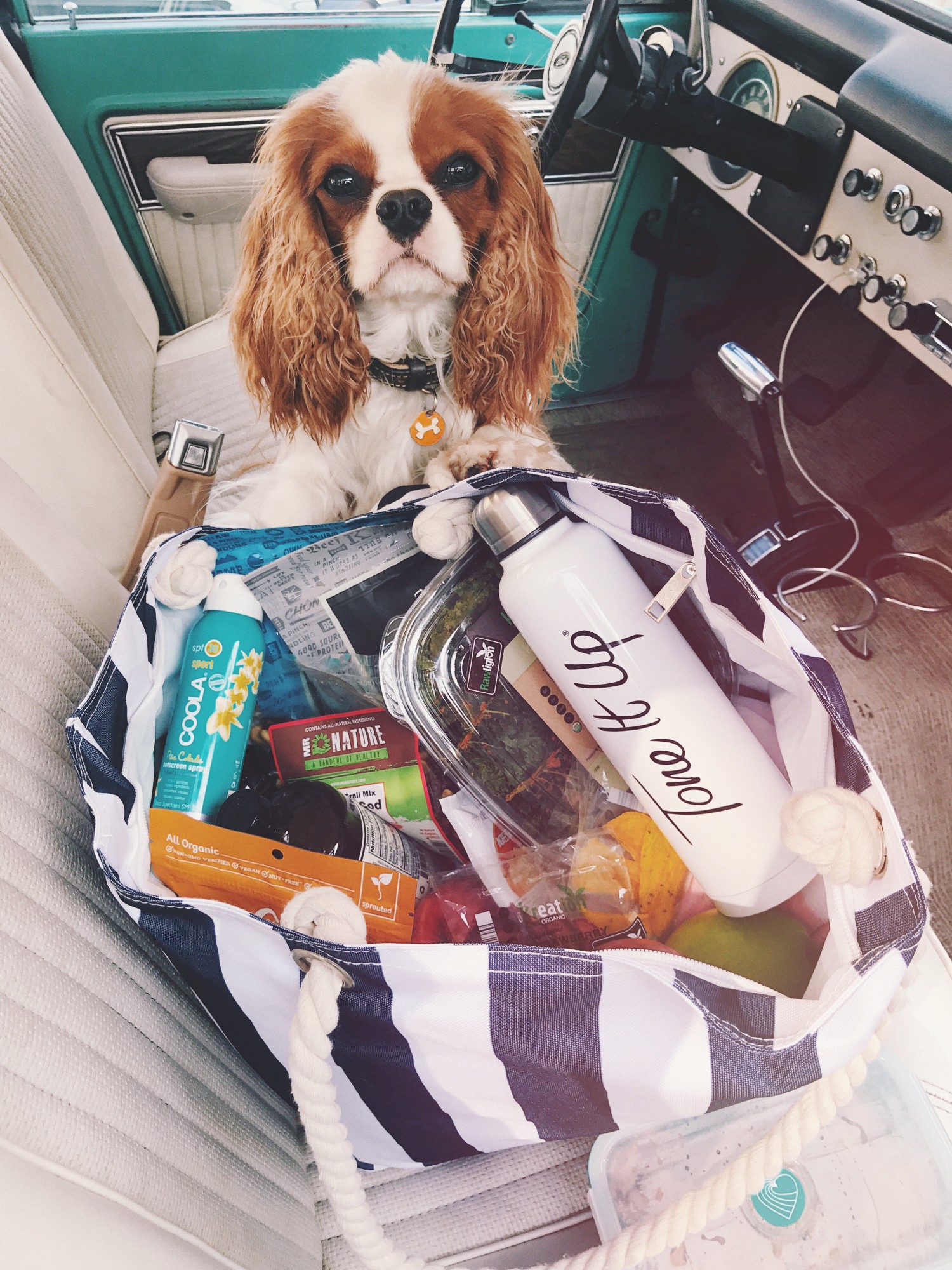 Tone It Up Bars
You know we always have these in our bags! They're gluten free, plant based, non-GMO and made with the best clean ingredients ~ the perfect pick-me-up for a long car ride. Grab your gluten-free protein bars here
Coconut macaroons
These light and fluffy treats are a TIU girl fave! They're packed with protein so they'll keep you feeling satisfied during your trip! Get the recipe HERE! We store them in our Meal Prep containers! 
Mini muffins
We always pack mini muffins for a car or plane ride. They're so portable and easy to grab and go! We've recently been obsessed with these Snickerdoodle Muffins! You can also make your fave Protein Pancakes into mini muffins! Just triple the recipe and pour the batter into a mini muffin tin sprayed with coconut oil. Bake at 350 degrees for 20-25 minutes.
Go Raw Flax Snacks
These totally #TIUapproved crunchy bites are full of omega-3s and fiber.
Make your own trail mix
 Throw together a handful of your favorite nuts (we love almonds!) and dried fruit. The combo of the fruit's natural sweetness and nuts' healthy fats will keep your blood sugar levels steady. We like to put our trail mix in individual baggies for better portion control. 
Blueberries
A handful of berries is a sweet snack to enjoy on the road. Summertime means so many delicious fruits are in season, so get all that berry goodness while you can!
Kale chips
They're so easy to make before your trip and SO good!
1. Chop or tear the kale into bite-sized pieces.
2. Massage with a drizzle of olive oil.
3. Add some sea salt and your favorite toppings! (We love nutritional yeast, turmeric, & red pepper flakes)
4. Bake at 325 degrees for about 10 mins (or until crispy).
Apple slices
Slice up your apple before you go to keep things simple on the road and squeeze on some lemon juice to keep it fresh. Or you can even buy pre-sliced and portioned apples at your grocery store.
Dried Fruit
I'm obsessed with dried mangoes and strawberries! Look for a variety with no added sugar. Ours are from a juice shop called Kreation.
Almond butter packs
Go on and dip that apple! Almond butter delivers satiating protein and Justin's has the cutest little portable packs!
Snap peas
Snap peas give you the satisfying crunch of a chip and they're rich in vitamin C and antioxidants!
Beef jerky
Karena's fave! Jerky is a great protein-packed snack. Make sure to check your labels ~ some jerky is loaded with salt and other preservatives. We love natural brands like Krave Jerky! Only downside: jerky can be a lil' smelly in the car 🙊
And don't forget water!
Sometimes when we feel hungry, our bodies are actually just dehydrated! Make sure you're sippin' your way through your adventures! Pack your Tone It Up water bottle and fill it up at every road stop. 
If you're looking for flavor, we're into Spindrift's summertime water. It's refreshing, tasty, and filled with real fruit!
Bonus tip!
This one's not a snack but we always bring sunscreen with us in the car. Rays can come through the windows and cause you to burn. We take a mini COOLA sunscreen with us everywhere! And don't forget your sunnies! Mine are Privé!
PS: The blanket is from World Market & our picnic bag is from Wayfair!
Who's road trippin' this summer? What are your go-to snacks for the road? Let us know in the comments below!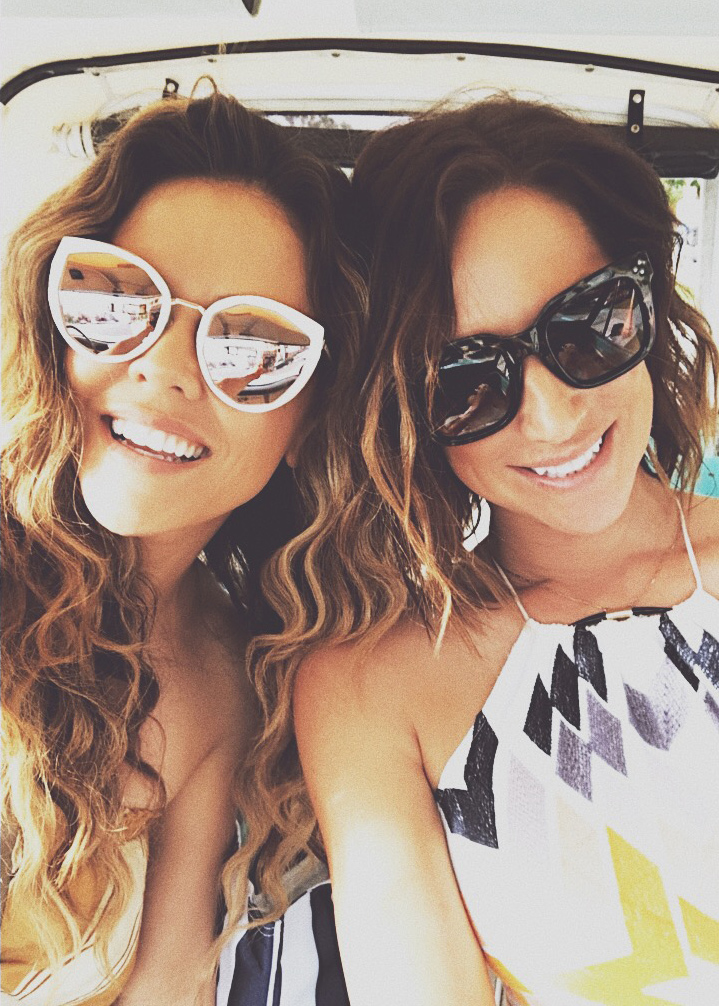 Summer means road trips...and the Summer Tone Up Challenge. This challenge will take your Bikini Series results to the next level and help you get summer strong! 💪🏻We're all starting together next week! Sign up below and get all the info!!

Road Trip Snacks - - , ; - Check out all our healthy essentials! - Nutrition Tips - On-the-go - Recipes - Snacks - healthy snacks - it - karena - karena dawn - katrina - katrina scott - on the go - road trip - road trip snacks - snacks - summer snacks - TIU - tone - Tone It Up - up