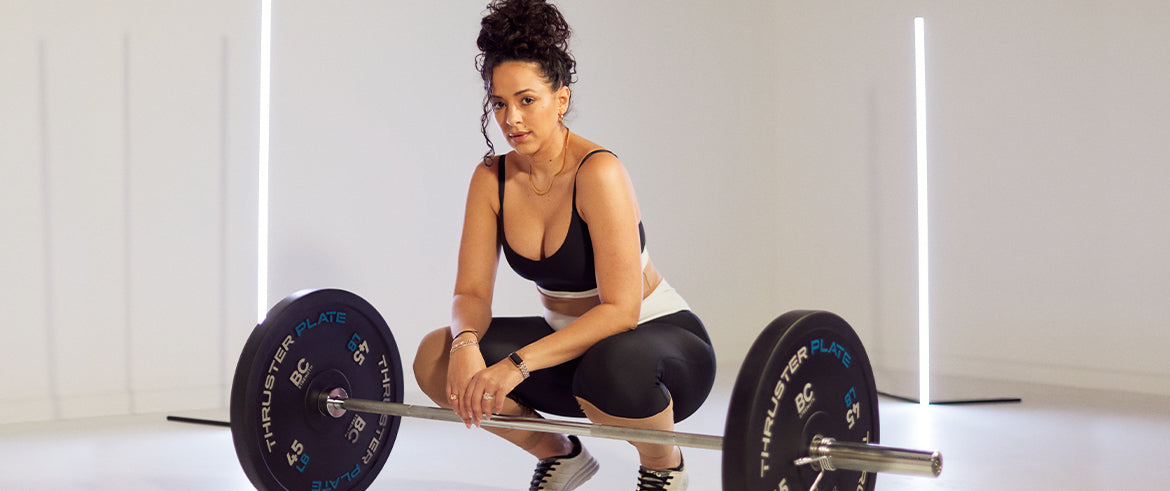 Take Your Strength to New Heights with Yami's Raise the Bar Program
By Tone It Up on
We are SO pumped for our new program! Raise the Bar is amazing and will make you feel so strong, confident, and proud of all the work you put into each routine!
We LOVE lifting weights because it truly makes us feel like superwoman! And your trainer, Yami, does an amazing job keeping you challenged, while also showing you modifications and making sure you're crushing good form throughout each workout!
In this four-week program, you'll get a mix of three strength-training workouts (focusing on lower and upper body), along with two HIIT sessions, one yoga flow, and an intentional recovery day that's all about foam rolling and releasing those worked muscles! It's all the aspects of a well-rounded fitness program wrapped up in an energetic, motivating, and seriously fun month-long plan!

What to Expect from Raise the Bar
You get all new workouts in this program, all featuring your girl, Yami. 
In the Powerhouse Strength workout, you'll hit major lifts, like squats and deadlifts, focusing on going heavy with great technique! You'll also mix in gliders and hip bands to really target your lower body, burning out those quads, glutes, hamstrings, and calves.
You'll round out your strength days with two upper body workouts. Your back, chest, shoulders, bis, and tris, all get put to work with a superset workout, while your other routine blends in bodyweight core work and moves that sneak attack those abs!
Kettlebell Blast and Barbell Baddie mean business! These two workouts get that heart rate revving and metabolism working on overdrive, thanks to cardio-centric exercises and complexes. The key for these routines, which also help you build strength, is moving quickly but maintaining strong form and a tight core throughout the entire workout!
It wouldn't be a smart training program without some recovery! While your vinyasa yoga flow will still work your muscles from head to toe (those ankle weights add an oh-so-good burn!), you'll still focus on your breath and moving with intention. And finally, with a foam rolling session, your body will get the TLC it needs after putting in all the work at the bar. 
Guess what? You also have the option to add a bonus workout to the mix, called Lower Body Blast. Add it to an upper body day to hit every muscle of the body, or pair it with any other workout on the list. It's your chance to show those legs some extra love!
Raise the Bar: Stepping Into Greatness
This program is all about you and finding YOUR strength! We encourage you to lift heavy and follow each day of the plan, but do what works best for you! Take your workouts to the next level by grabbing the next weight up, doing more reps or sets, working a little faster, or just making sure you take the time to stay present in your routine! We know you will LOVE these workouts, so have fun and channel that power, girl!!