Our Go-To Pantry & Freezer Staples Right Now
By Katrina Scott on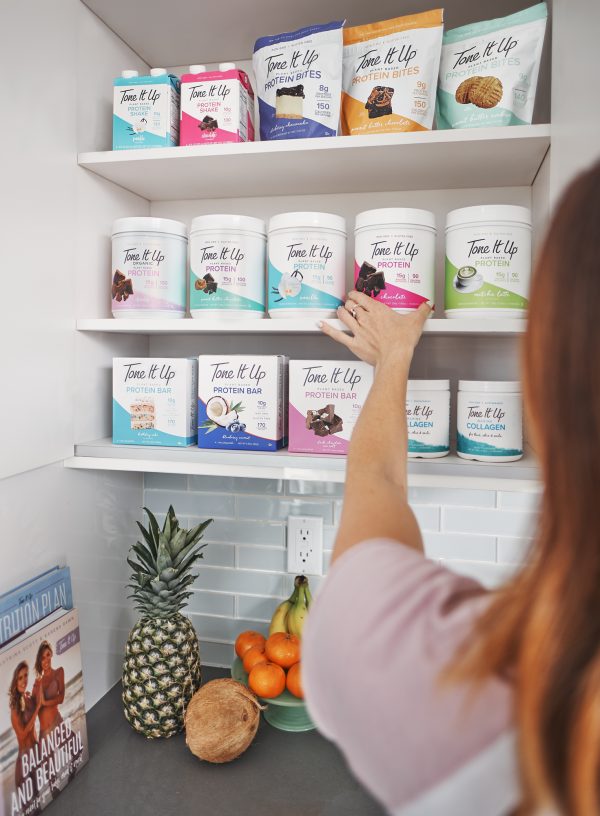 Hey beautiful! We know grocery shopping looks a little different for everyone right now. For us, we've been ordering groceries online and going to the store every few weeks to stock up on essentials. Shelf-stable items and frozen foods have been lifesavers for us at home!
We wanted to share some of our go-to nutrient-packed foods that we've been loving for the Summer Tone Up. Having these on hand helps us stick to the Summer Tone Up Meal Plan and makes it easy to improvise and mix and match meals when we feel like changing it up. Plus, most of these are good for at least 2+ weeks (4+ for the shelf stable stuff)!
Check out the list below for a little peek into our pantries & freezers right now!
xxo,
K&K

Foods We're Stocking Up On at Home
Pantry
- TIU protein powder, bars, shakes, collagen, & collagen creamer 
- Coconut flour
- Coconut oil
- Seeds (chia, flax, pumpkin, hemp)
- Nuts (almonds, walnuts, pistachios, etc.)
- No salt added canned beans 
- Quinoa 
- Cacao nibs
- Unsweetened coconut flakes 
- Matcha
- Gluten-free rolled oats 
- Maple syrup 
- Tahini
- Olive oil
- Dried spices & herbs 
- Dark chocolate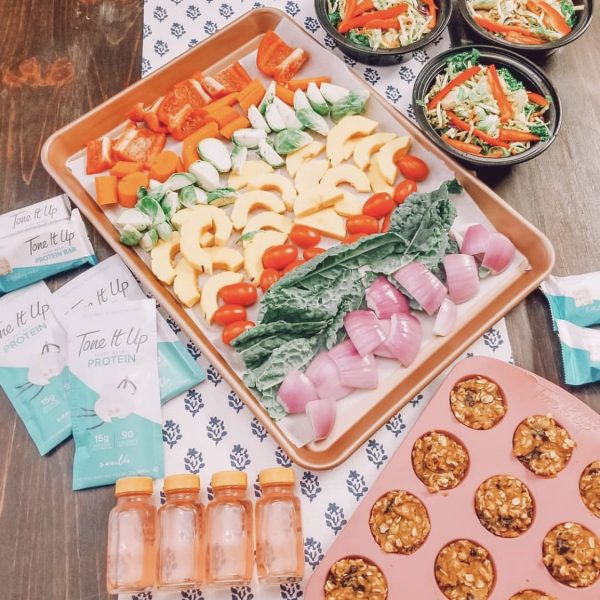 Fridge
- Unsweetened nut milk
- Almond butter 
- Greek and coconut milk yogurt
- Kombucha
- Coconut water 
- Longer-lasting fresh produce like onions, carrots, citrus fruits, avocados, garlic, and apples
- Wine...of course :) 
Freezer
- Frozen fruit (bananas, cherries, pineapple, mango, berries) 
- Frozen veggies (broccoli, asparagus, bell peppers, cauliflower rice, Brussels) 
-Frozen fish/seafood 
- Ezekiel or other TIU approved whole wheat bread (we keep ours in the freezer) 
- Frozen edamame 
- Frozen cauliflower rice 

Join us for the 6-week Summer Tone Up! Daily at-home workouts, motivation & connection, mindful meditations, and delicious recipes!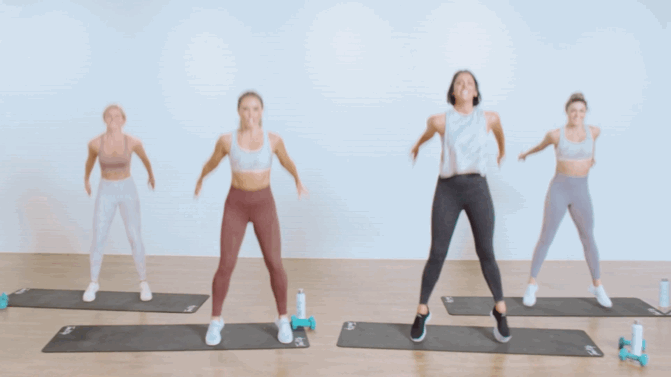 [wpurp-searchable-recipe]Our Go-To Pantry & Freezer Staples Right Now - - , ; - - Nutrition Plan - Nutrition Tips - Recipes - Snacks - foodie friday - karena and katrina - karena dawn - katrina scott - nutrition plan - pantry staples - studio tone it up - TIU - Tone It Up - Tone It Up Nutrition Plan[/wpurp-searchable-recipe]