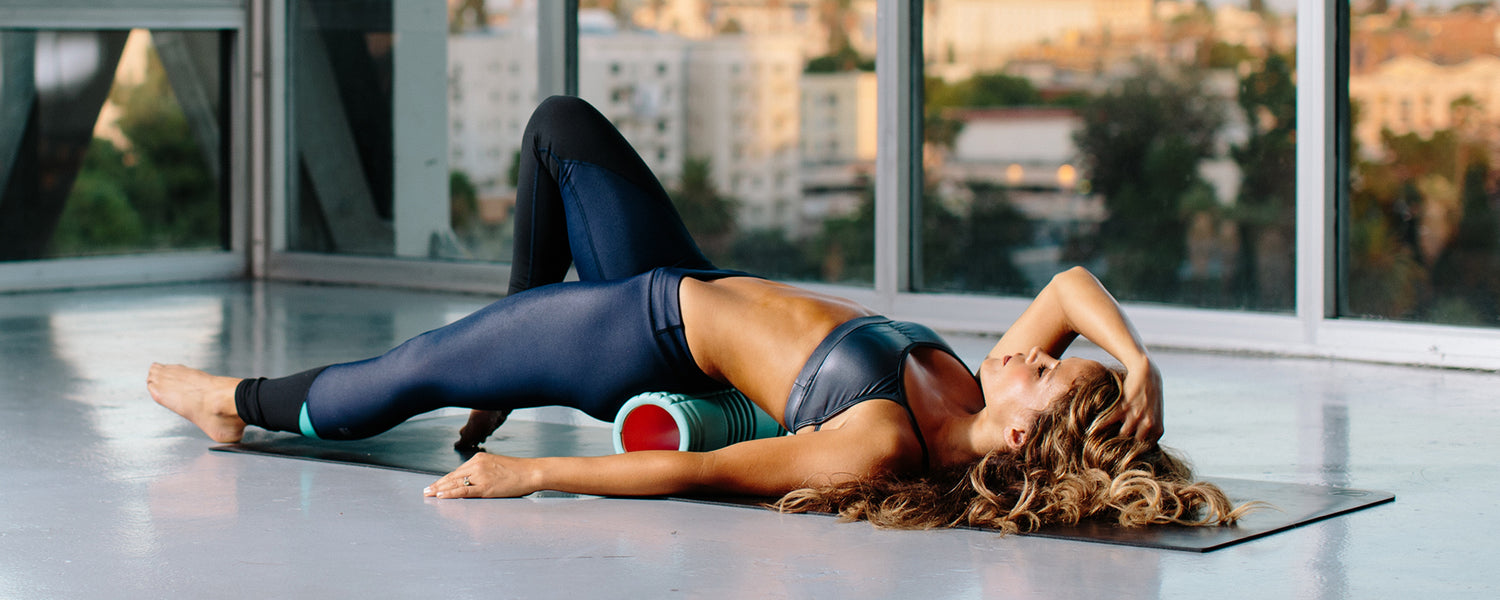 ROLL IT OUT!
By Katrina Scott on
THIS IS HOW WE ROLL!
We use the foam roller every night!  It's our favorite massage tool for our sore muscles when we can't get a deep tissue massage. If you've never used a foam roller, you're in for a treat!
Get ready to melt away stress, relax your body, increase circulation and help improve athletic performance with today's NEW moves! This is the perfect routine anytime, and it's great for active rest days. Using a foam roller can also reduce soreness the days after an intense sweat session, so we love to end workouts with these exercises as well.
Be sure to keep reading below for our must-know pointers on using a foam roller!
And now... lengthen your body, decrease inflammation and increase flexibility with your new ROLL IT OUT routine!
Make sure you also check out the how-to guide for each move below!
Here's your how-to guide on each of the foam rolling moves!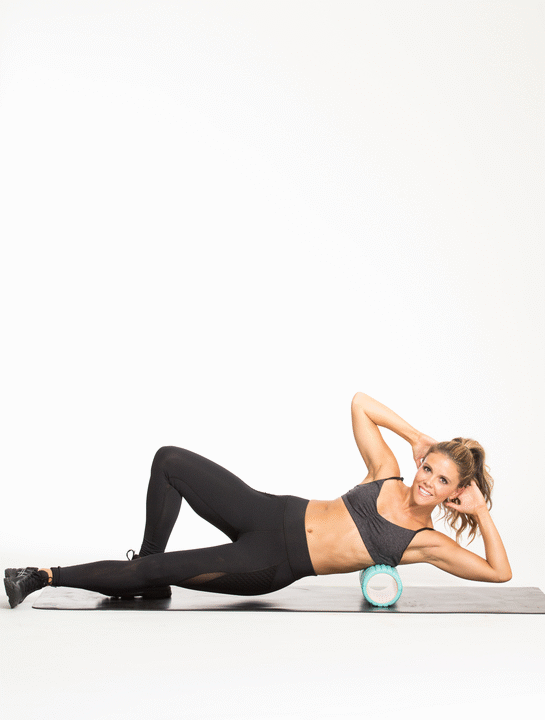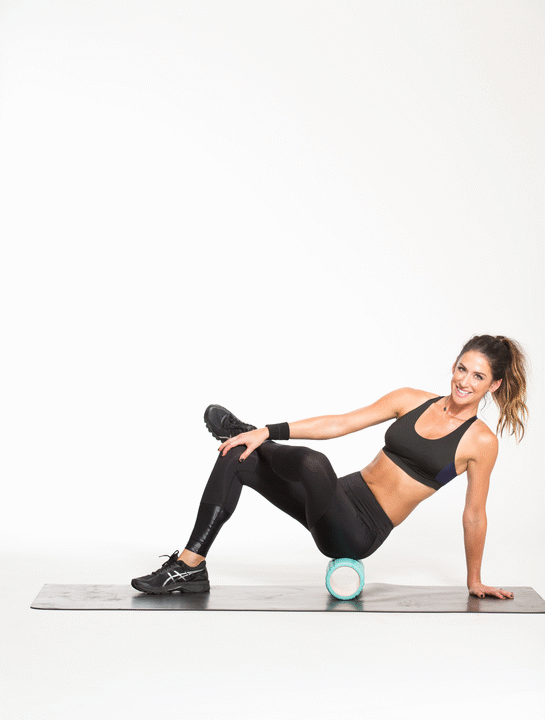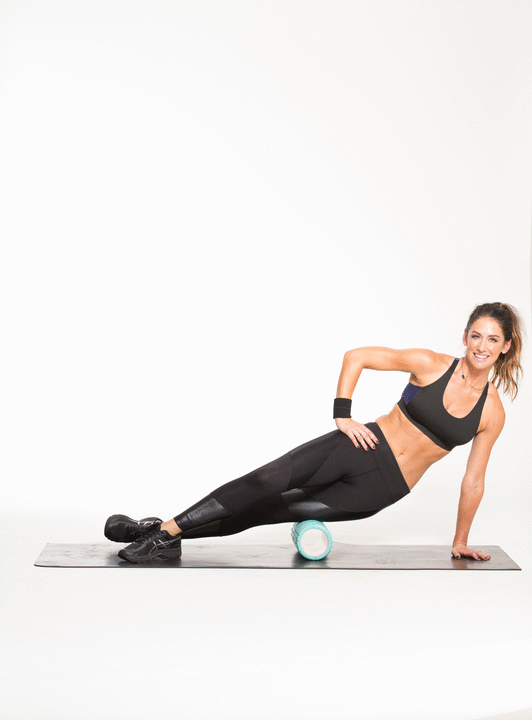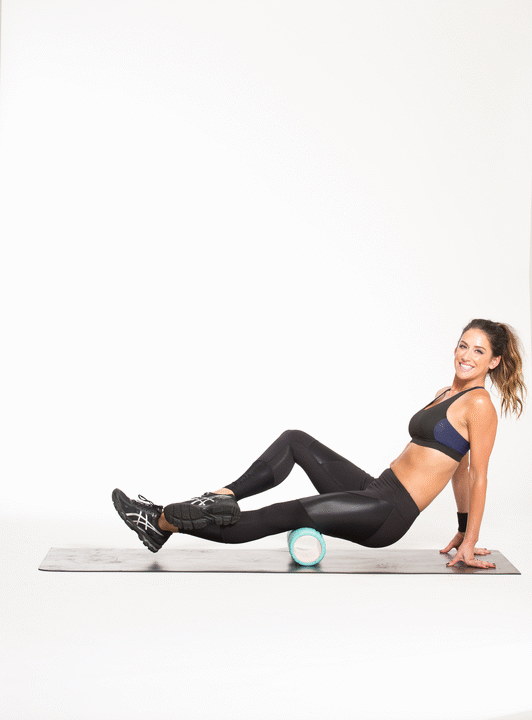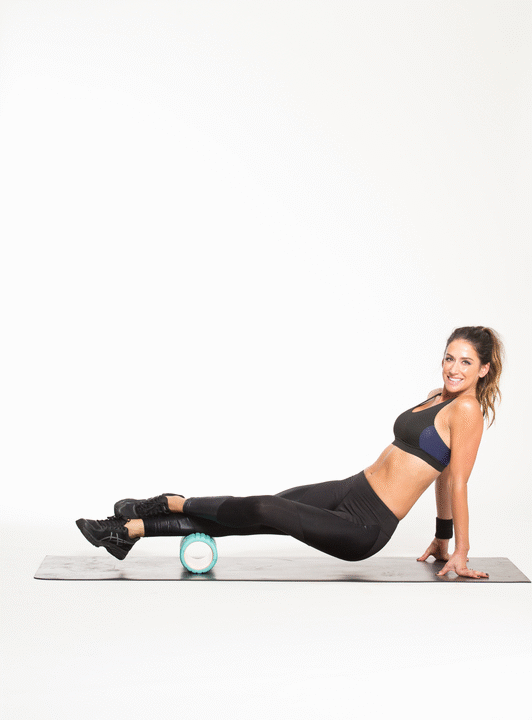 FOAM ROLL BREAKDOWN
Using a foam roller has similar benefits to stretching, helping release tight muscles. It's technically referred to as self myofascial release, and it's a little bit like giving yourself a deep tissue massage to release knots and ease tight areas. Doing this regularly helps prevent injuries, improves posture and increases range of motion.
How to do it: It's best to foam roll after a workout or light activity so your muscles are warmed up, but we also love using it at night to relax.  You can all roll out before a run to help increase circulation. Place the roller behind soft tissue like your calves or thighs, avoiding joints, and slowly start rolling. When you find a tight spot, hold it for 30 – 60 seconds until it releases. It might feel a little uncomfortable or tender, but go at your own pace and follow your comfort level.
TIPS
Foam rolling is great for anyone, but it's especially important if you're active to help with muscle recovery and circulation. Tightness can occur from regular workouts, or even from sitting at a desk on the computer for long periods of time.
Always listen to your body! Foam rolling may be uncomfortable when you're releasing tension from tight areas, but it should still feel good. Never force or continue to roll in an area where there's sharp pain.
Do some stretching after foam rolling and drink PLENTY of water afterwards.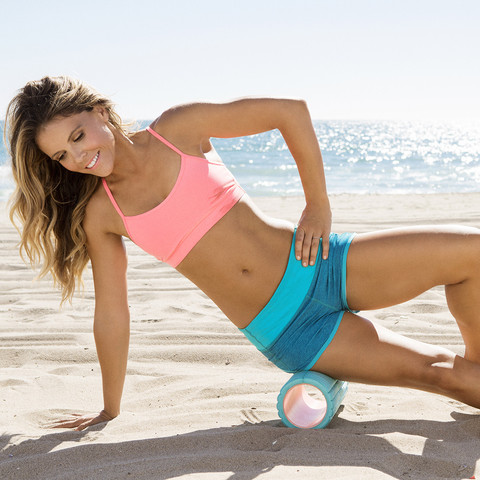 Nutrition is also key for refueling and soothing your gorgeous muscles. Join the Tone It Up Nutrition Plan for tons of nutrition advice and THOUSANDS of delicious recipes!
Check out these gorgeous transformations on the plan!