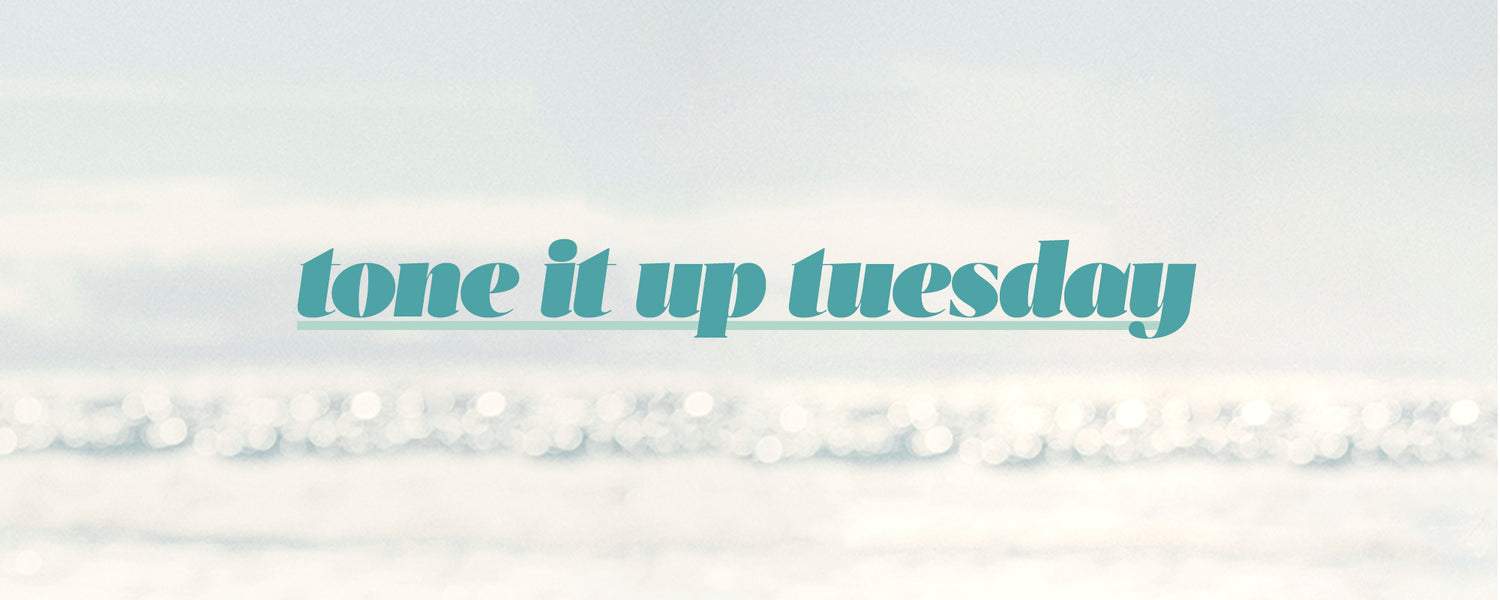 Nama Booty ~ New Summer Tone Up Workout!
By Katrina Scott on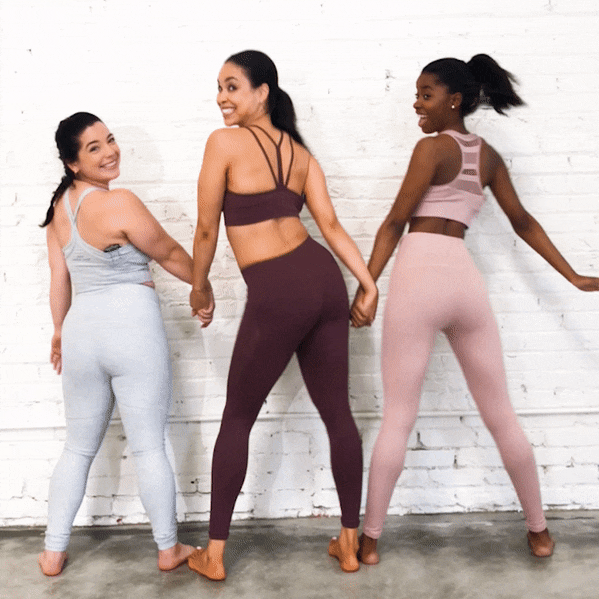 Happy Day 2 boo! You're off to such a strong start in your Summer Tone Up. Now you're ready to kick some nama booty! 🙏🍑Join your Studio trainer Chevy and our girls Claudia and Quori and let's sculpt and flow! 
You may have heard the story of how we first met Chevy…she was teaching a yoga sculpt class at a local studio and workin' it to Missy Elliott! We were in love! Her combination of rejuvenating yoga and total-body toning is amazing and her energy is electric! It's so special having her in Studio Tone It Up so you can experience her workouts all the time just like we did!
Today's Nama Booty workout is one of our faves of the Summer Tone Up. That's why we're giving you a taste of the full 25-minute routine, which you can find in your Studio Tone It Up app along with hundreds more amazing workouts! Chevy will take you through an empowering yoga sculpting routine that refreshes your mind and tones your beautiful booty. You can use light weights as you go through your flow for an added challenge. The most important thing is to listen to your body, so if you want to flow without your weights go ahead girl! 
Now let's quiet our minds and set an intention for this workout. You are SO strong, beautiful, and powerful — never forget it!
xxo,
K&K
PS: Join Chevy, Claudia, and Quori in your Studio Tone It Up App for your full Nama Booty workout! You'll find this workout, your free Daily Moves, and all of your Summer Tone Up routines in the app! Download it for iPhone HERE and Android HERE!

You can also watch on YouTube and Apple TV HERE!

This is YOUR summer ~ we want you to feel strong and fabulous every day! Join us for your 6-week Summer Tone Up challenge for daily workouts, recipes, beauty tips, and so much motivation leading up to Labor Day!