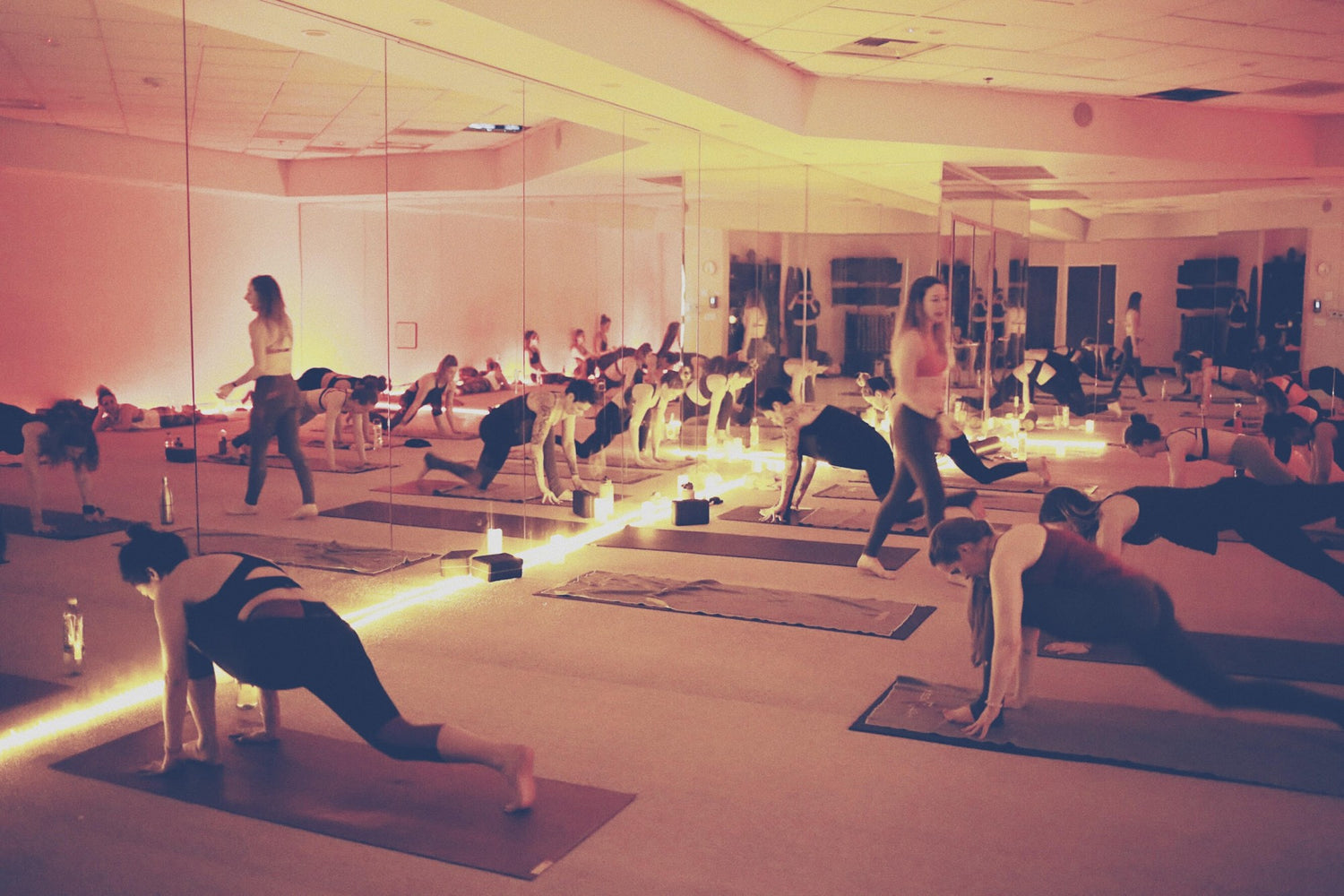 My Yoga Training Experience ~ Namasté Babes!
By Katrina Scott on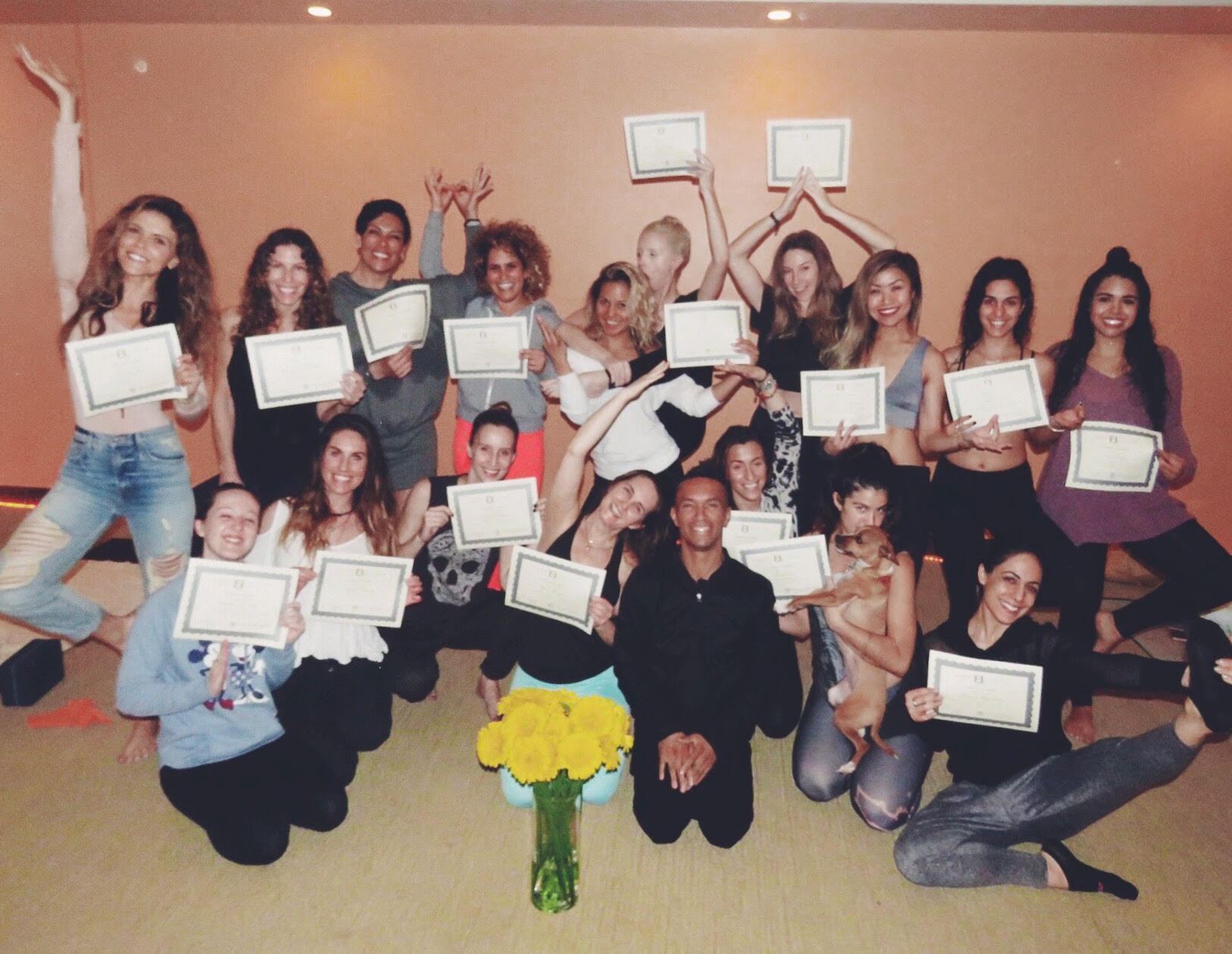 I've been thinking about doing this post for a while now. As many of you know, I recently completed Yoga Training and it was the scariest/most wonderful/challenging/emotional experience I've ever embarked on. I was always waiting for the 'right time' and I started to realize that life just gets busier and crazier, so if you're thinking of doing that something you've been waiting to do...DO IT! Don't wait for the right time, try to make the time! You won't regret it! 
Here are some questions you girls have asked me along the way! Whether it was fitness, yoga, or advice on personal training, I'm answering all in one place :)
What's your background in fitness?
A lot of you have asked me about my background in addition to this training. I was super into fitness in high school, just learning the weights and my way around the gym. I then went to college for Health Science and earned my Bachelor's Degree in Health Promotion & Fitness at Keene State College in New Hampshire. I LOVED IT! Best experience ever and the most beautiful facility and incredible professors. I also took as many art classes as possible, because I love creating too! My favorite courses were Pre- & Postnatal Health and Sports Nutrition. I also loved my internships! I was an intern for Corporate Fitness in the summers and worked at our campus gym during the school year, performing fitness tests and training other students. I felt like it was the best way to learn early on.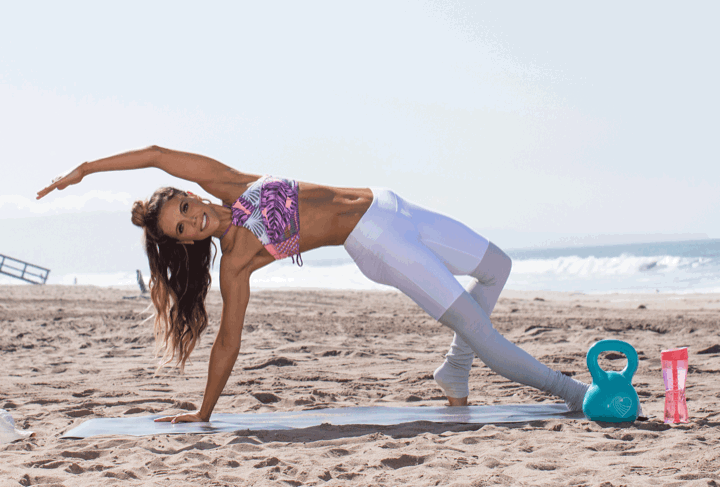 What certifications do you like & recommend?
The first certification I ever received was AFAA for Group Fitness while I was still in college. I did it so I could start teaching my Abs & Booty classes on campus (anyone reading this from Keene?!). I fell in love with the energy of a big class! 50+ of us would pile into a room and go to weeerk! SOS by Rihanna was always on repeat ~ oh yeah girl, RiRi! I also took the NASM exam right out of school to work at Boston Sports Club ~ which for any of you looking to personal train, it's an awesome cert to have working at a gym. I also took my Kettlebell Athletics Certification while working at Equinox, which was amazing and so helpful.
As a fitness instructor, I think it's essential to always evolve and take new certifications. Don't just stick to one~ this way you grow as an instructor. I also think it's important to study a wide range of health science, because there are so many opinions out there. Next I would love to study for my CSCS (Certified Strength and Conditioning Specialist) and continue with Yoga Workshops and some other fun certs!
When did you start doing yoga?
I was actually always afraid of yoga…it intimidated me like crazy! Put me in a weight room with a bunch of dudes, on a squat rack, and ask me to hang clean on the bar — easy peazy. Ask me to walk into a yoga studio and go into Warrior Two — frightened and frozen. I think I was always scared I wasn't 'doing it right' or that I wasn't flexible enough to be in a class.
I've learned that everyone is on their own journey and working on themselves, so all that matters is what's in between the four corners of your own mat.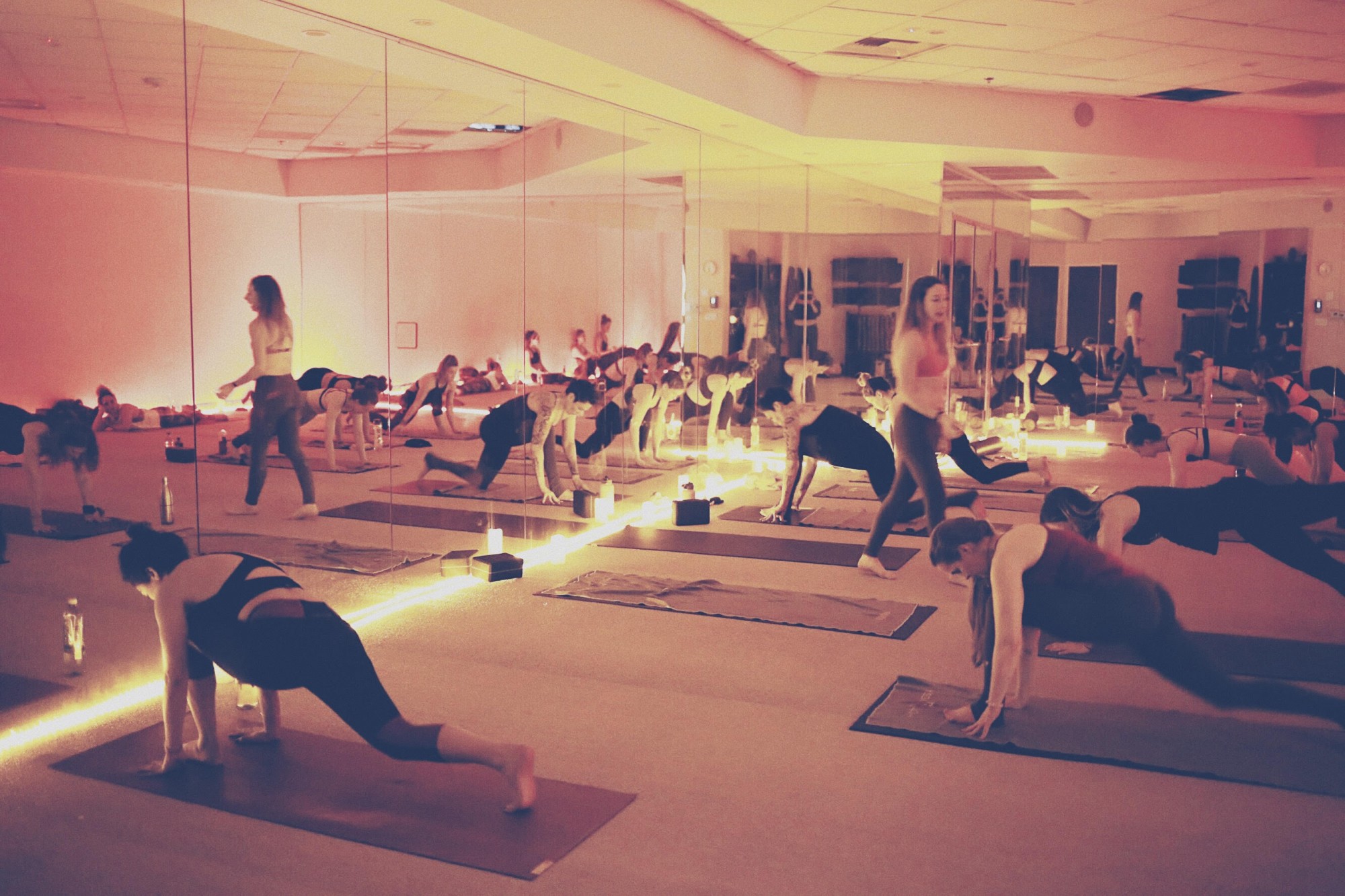 The first time I ever took a yoga class was with Karena! Many of you know the story of us meeting in the gym. I was personal training and she was stretching — literally in splits — and I asked her if she did yoga. We set up a workout date and the next week she picked me up at my apartment (rockin' her driving glasses and a cute top knot) and we went to an Equinox yoga class together. I remember being so excited and nervous. I strategically placed my mat a little bit behind hers so I could follow along in class, because I didn't know any of the 'asana' words! After class, I told her it was my first time taking class. Since then, I was never afraid to go into a studio again! Thanks Karena :)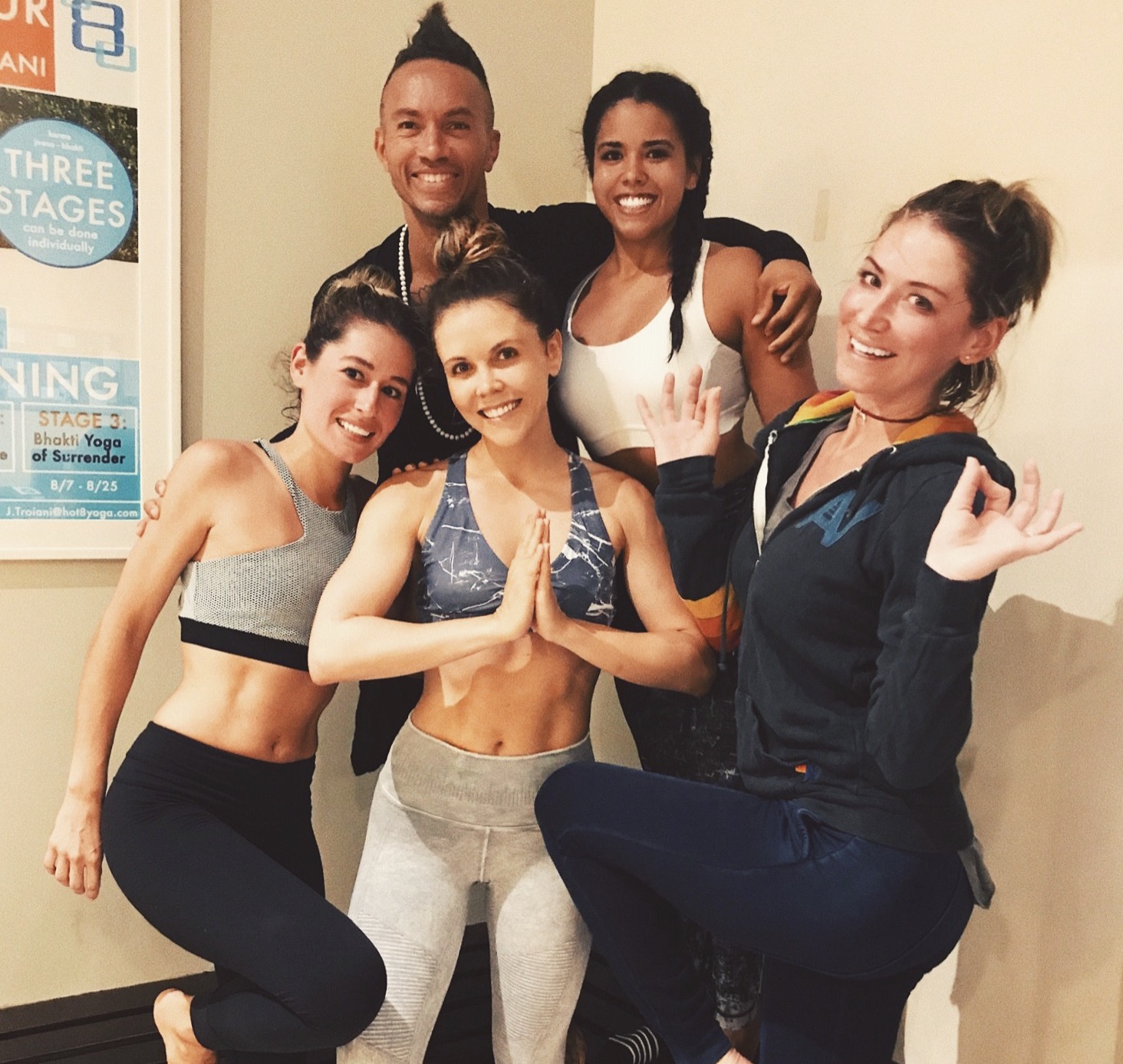 What's your favorite part of yoga?
My favorite part is no matter your level, you can always work toward something. I've built up my strength a lot, so now I'm working on inversions and improving my flexibility. Right now I'm working on crow to tripod, back to crow and floating back into a chaturanga with my teacher Milena. It's all CORE and shoulders! I always get stuck on the way down!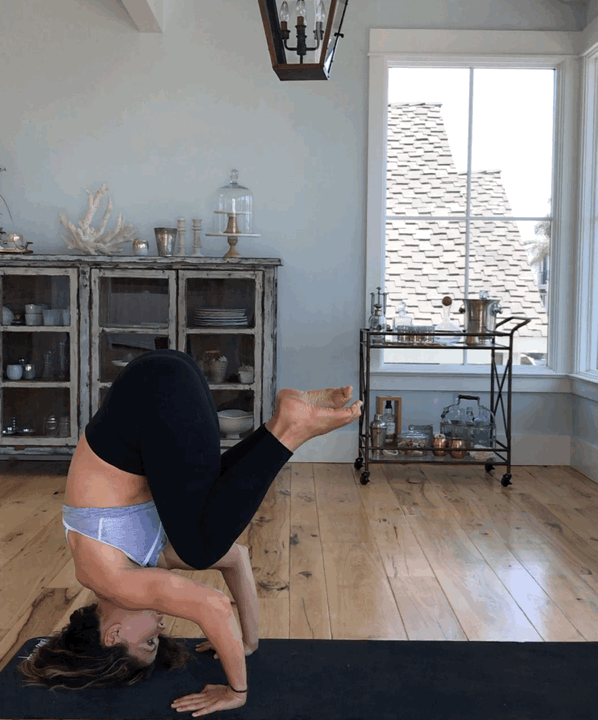 When did you decide to take training?
One late night after class, I saw a flyer at a studio that said 'February Yoga Training.' It was with one of my all-time favorite instructors named Omar and it was an advanced training in what he created, 'Yoga Vibe.' I thought, wait, just one month…I could possibly swing this. And then I thought, 'How is Omar taking the time to do this too?! This is amazing that he's taking the time with all of us!' I looked at our work schedule, checked to make sure I wasn't missing any important dates, and booked up my weeks and weekends. As soon as I signed up, I realized it was REAL and started to panic, haha — but I was so excited for a new adventure.
Who inspired you to do this?
I have Karena to thank for our very first yoga date 8 years ago. If I didn't have her by my side, I'm not sure if I would have been brave enough to set down my mat next to all the beautiful yogis! I had always wanted to try it, but it definitely took an accountability partner to help! That's why having 'your person' is so important!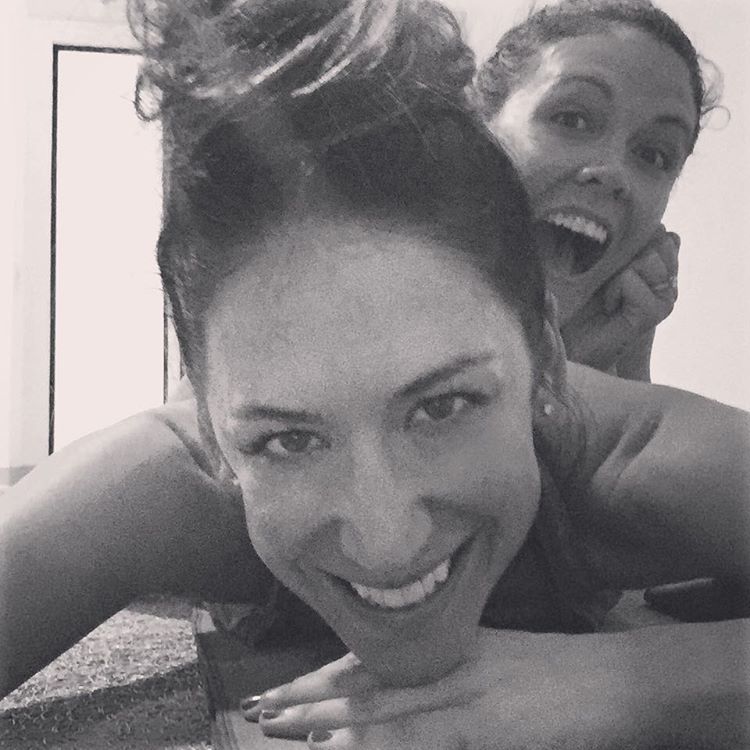 Also, 3.5 years ago I met Natasha Snow who owns Soho Yoga in LA ~ this girl has freaking changed my life. When I am in her class, I am completely moved and inspired. I feel so centered, ignited, and motivated to grow not only as a student, but also as a friend, wife, and TIU girl! She's also who I asked to join us in Palm Springs to surprise us at Karena's bachelorette weekend — it was everyone's favorite part of the trip! She's an incredible soul who has dedicated her life to helping others heal and grow through yoga~ while allowing everyone to be themselves in every weird, funny, bendy way.
And of course the Tone It Up Community has inspired me the most. You always motivate us to grow, learn, and to be our best selves.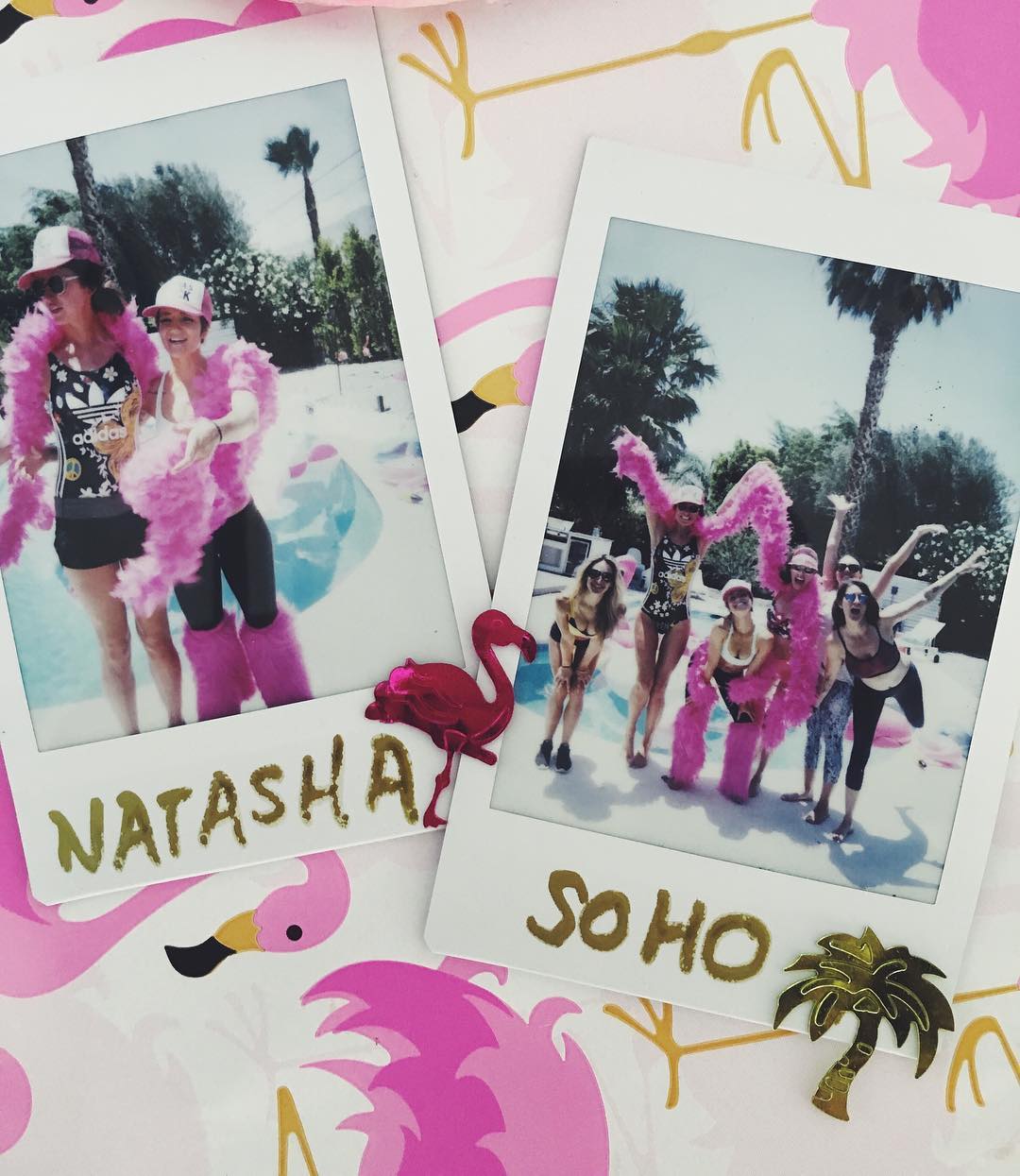 How much time does it take?
I really never thought I could take on something that takes up so much time because of my schedule. If you've ever looked into trainings, it occupies a lot of weeknights and weekends. It just depends on the type of training you want to take. Some are a month, some are longer, and some you can receive at retreats. Just choose the one that feels right for you and your goals! Plus, remember it's not just the training, it's the practice that comes after. My teacher Deanna said it's not the end, it's just the beginning!
The style of yoga I wanted to learn was an intensive month of both Saturdays + Sundays (all day), plus 3 classes per week, reading assignments, studying, and rehearsing the other days — so pretty much every day it was Yoga TIME. When I first saw the schedule, I thought to myself, okay I can totally do this. But when I realized I would have to make it to the training on the weekends + 3 classes during the week in Santa Monica, I was so scared I wouldn't be able to pull through — but thankfully, the entire TIU HQ was so supportive and on board, and I was able to leave my office at 3:45 in the afternoon! I felt like I was playing hookie, but it was so exciting to be able to be a student again. Plus Brian was such a great TIU Husband. He took care of the cooking, laundry, and weekend chores + meal prep Sundays. It was amazing to have the support of everyone around me.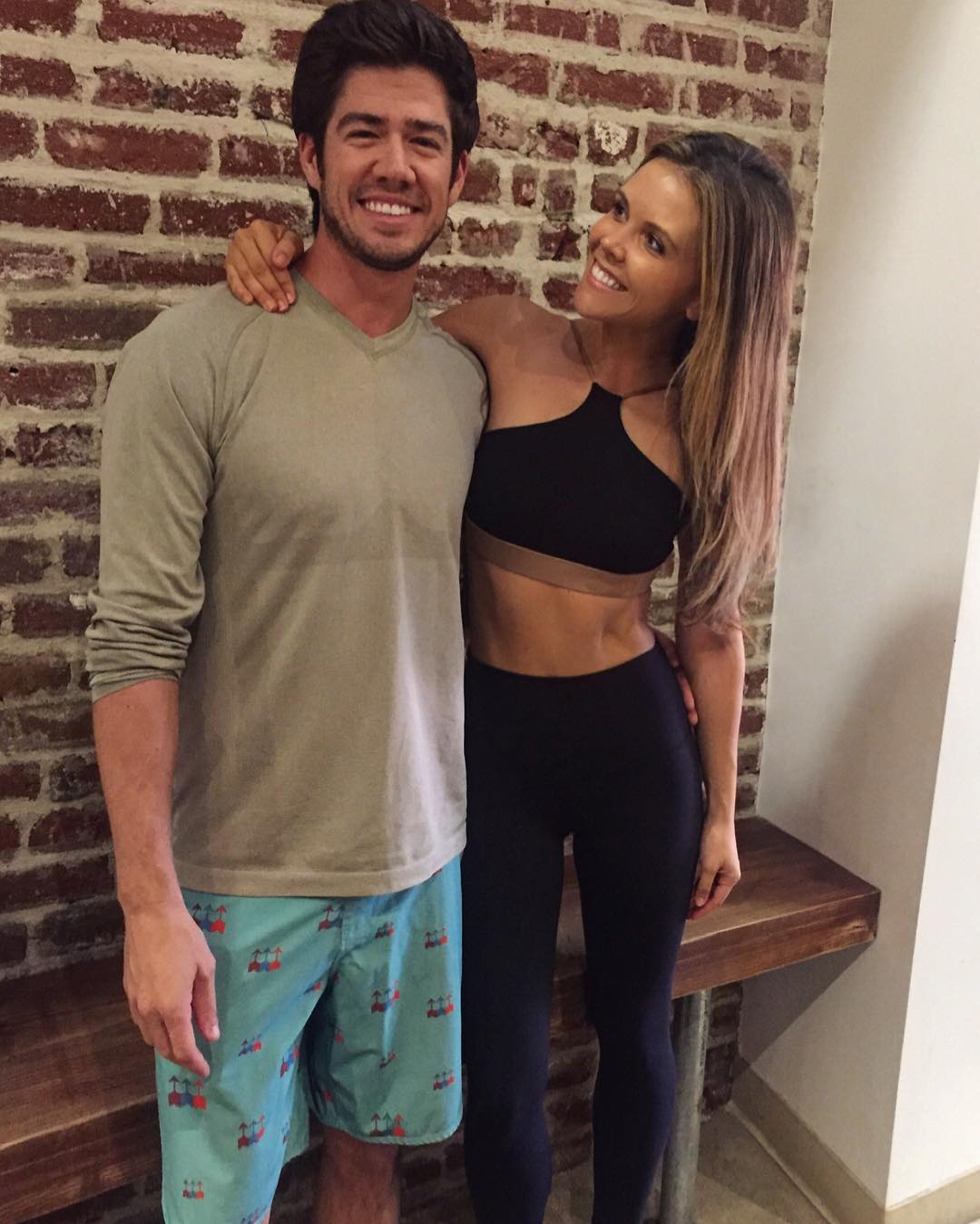 Thanks babe!!!!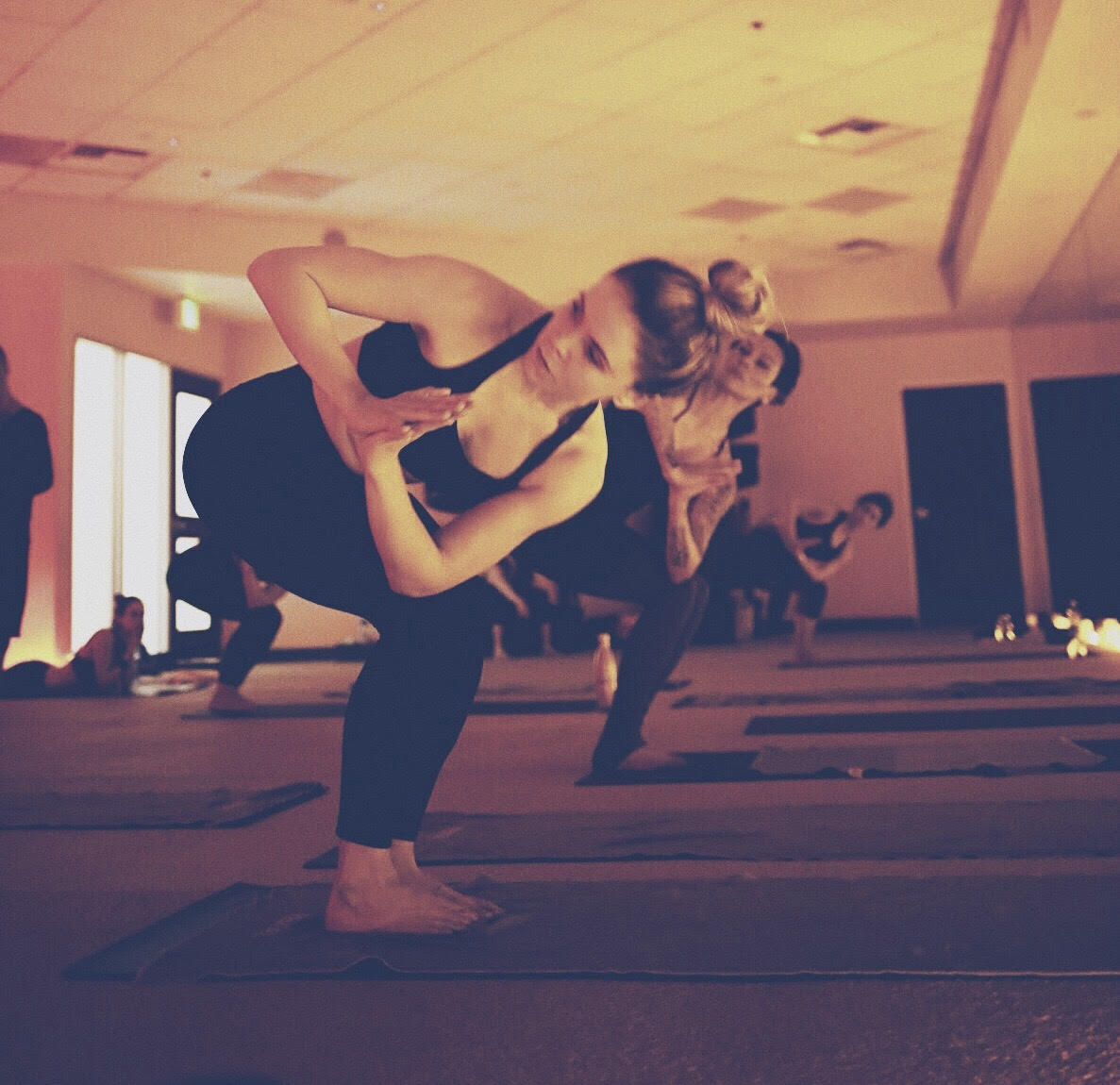 Where was your training?
I took the training with Omar Lopez and Deanna Ainsworth at Hot 8 Yoga in Santa Monica. Deanna is a beautiful yogi with the kindest soul. She's been practicing for over 20 years and continues to open her wings to new yogis coming into Hot 8. She has such a gentle way about her that it makes you want to be a little softer, breathe a little bit deeper, and truly take in everything that is surrounding you. The number one thing she taught me was patience with my body, and in turn it will be patient with me! Thank you Deanna! And thank you for truly seeing everyone.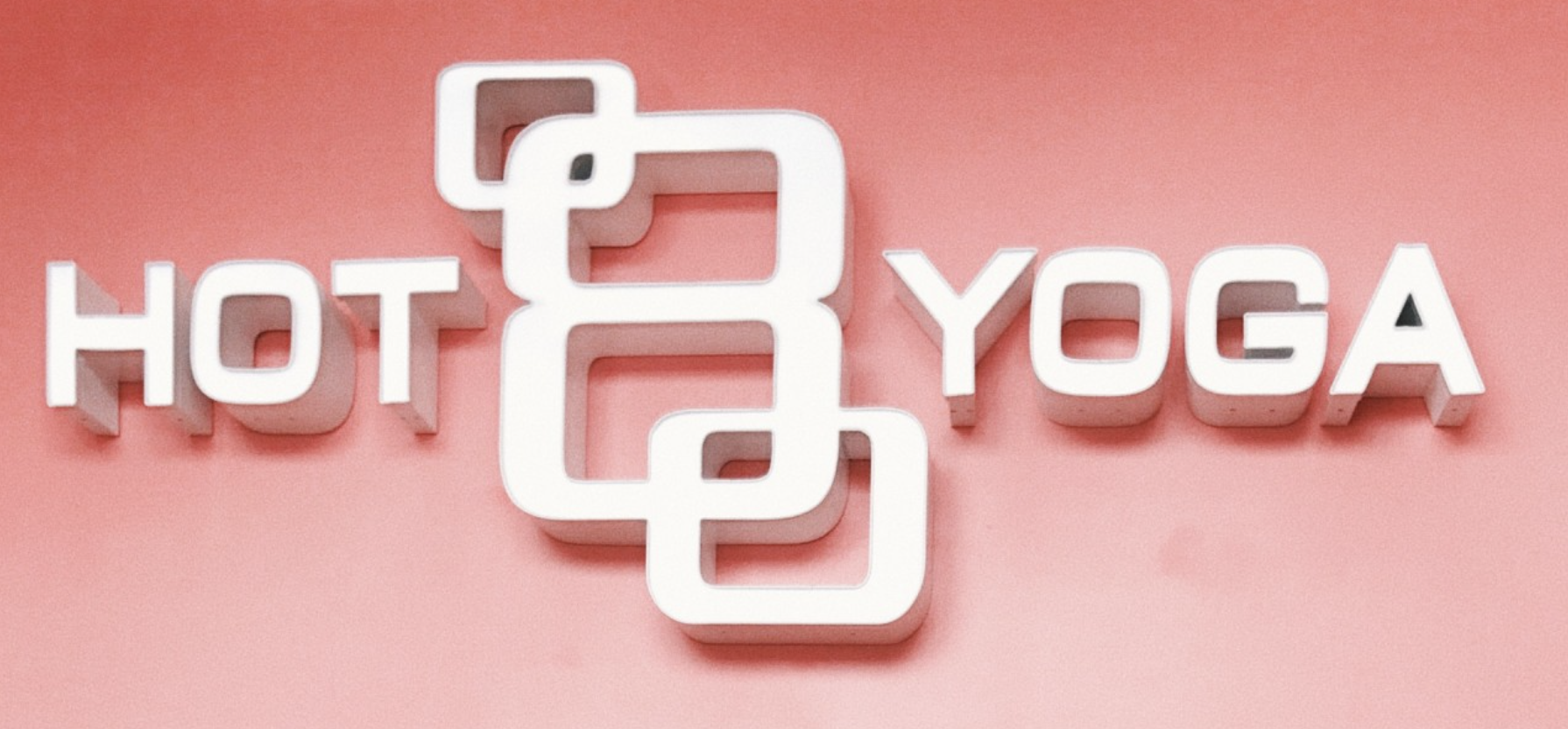 Omar is an artist and a dancer. I've never met anyone who can walk into a room and have the presence that he does. Without having to say a word, he turns the lights low, puts on his music, sets out his mat, and waits for everyone to arrive. He draws in everyone's energy and gives back something so powerful and moving that it can't be explained — all I can say is no matter who was in there, what their day was like, or how they got there, he brings everyone together to move on their mat as one unit. He pushes you to limits that you thought your body could never move like and challenges you to be so present that you forget everything outside of the room — literally you're just moving through your space, and the breath-to-music is so meditative that all outside noise disappears and all that exists is you and your beating heart.

I took classes where when I left, I had to figure out where I was and how I got there! It was like the last 60 minutes were spent just in my body, which is a beautiful thing. I'll never forget that one of the days of training, we worked on alignment for over 6 hours and then drove to Beverly Hills to take his Yoga Sculpt class with 60+ other students. There was a moment when I was pushing so hard outside my comfort zone that I couldn't figure out if it was sweat or tears running down my face. I was so moved and so proud to be there in that room with everyone going through the same movements and challenge.
What was your favorite part?
I loved learning from Omar, Deanna, and all the other girls in training. Since it was a more advanced class, most everyone was already a yoga instructor or fitness professional. I loved being able to learn from each person ~ their teaching style, their passion, and the way they could motivate a room.
I also loved that both my girls Sarah and Angela took the training. Individually, we were all taking it for different personal reasons, and it was such a beautiful journey to be on together. It was a bonding experience that none of us will ever forget~ and I'm so proud of them!!!!! The moment that meant the most during training was when Deanna and Omar truly saw them for everything that they are~ hard working, loving, kind, strong through hardship, passionate in everything that they do, and the best friends that any girl could wish for. They really make time to listen and love every person in their lives.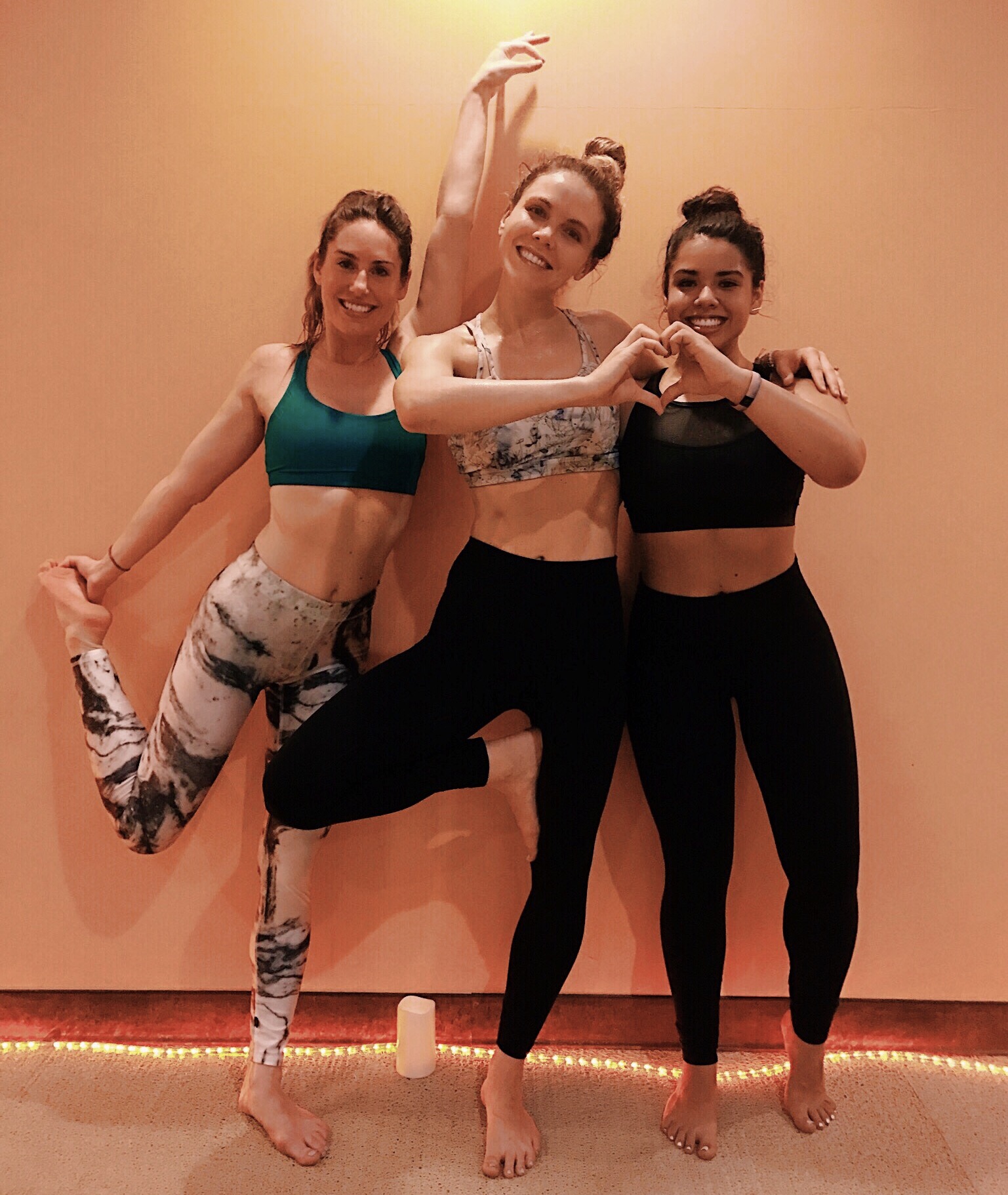 What was the most unexpected part?
I think the emotional aspect was the most beautiful and unexpected part. The last few classes, there wasn't a dry eye in the room. I always say this, but I sometimes forget about it for myself ~ as women we're so nurturing to every other part of our life that sometimes we put ourselves and our own goals on the back-burner, which is totally normal and natural. We really do need to take care of ourselves to give more love to all other aspects of our lives. Being able to do something for myself and to be vulnerable as a student again felt really amazing. Plus, no one in the room knew anything about Tone It Up, so the entire training I was able to do something with no predetermined expectation. Sometimes that's a lot of pressure — we're all human, and it can be easier to mess up, fumble, or be nervous when there's no preconceived notion or expectation of anything. I was able to just be.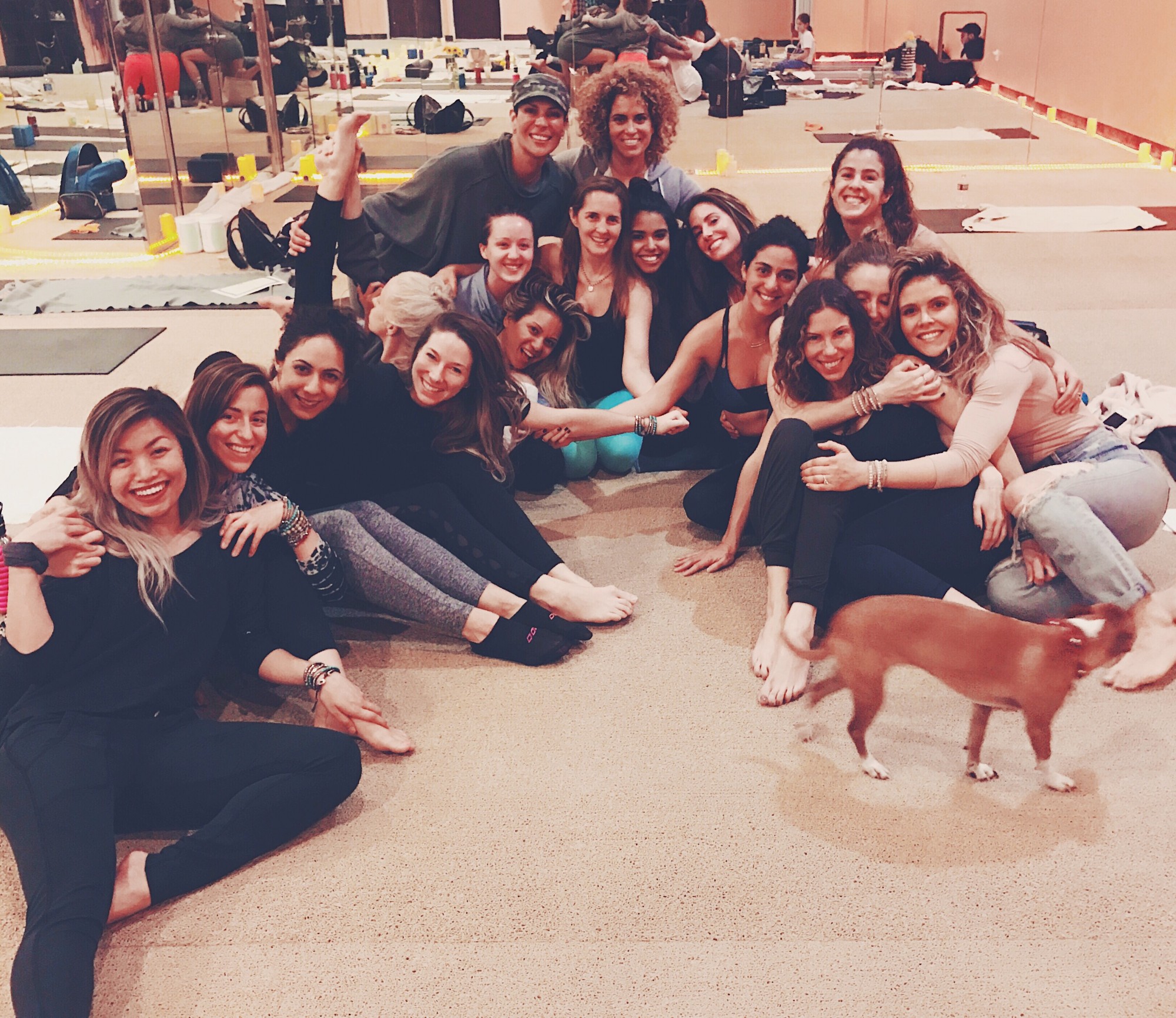 The beautiful group!!! Sending love to Phoebe, Megan, Nicky, Lauren, Mariam, Karenjan, Lisa, Jessica, Heather, Isabelle, Alizah, Angela, Sarah, Ariyah, Carli, Christine, Heather, Deanna, & Omar :) Also, special thanks for Phoebe Walquist for the beautiful pics!
What did you learn about yourself?
I learned to trust my instincts. I think we all go through things where we're not sure if it was meant to be or not — and I learned that every choice I have made where I trusted my intuition and went with my heart, led me to where I am today.
Deanna and Omar got to know us on such a stripped-down and raw level with no distractions to interfere. I was complete waterworks on our graduation day because our instructor Deanna, who knows nothing about me or Tone It Up, told me that even though this was just the beginning of my yoga journey, that I was meant to 'bring women together — to create a space where women come together and support each other through friendship.' She also said I reminded the room of 'WHY we were there'. It meant the absolute world to me. I felt at ease, like this truly is what I'm supposed to be doing. My passion and purpose is Tone It Up. She truly saw me in this raw, honest, and beautiful element with others and I'll never forget it.
 If you're reading this Omar and Deanna...thank you. We all appreciate you taking the time to learn us, coach us, and acknowledge us. In a way, it gave us all permission to move away from our fears and toward our strengths-- ultimately to use our strengths to serve others.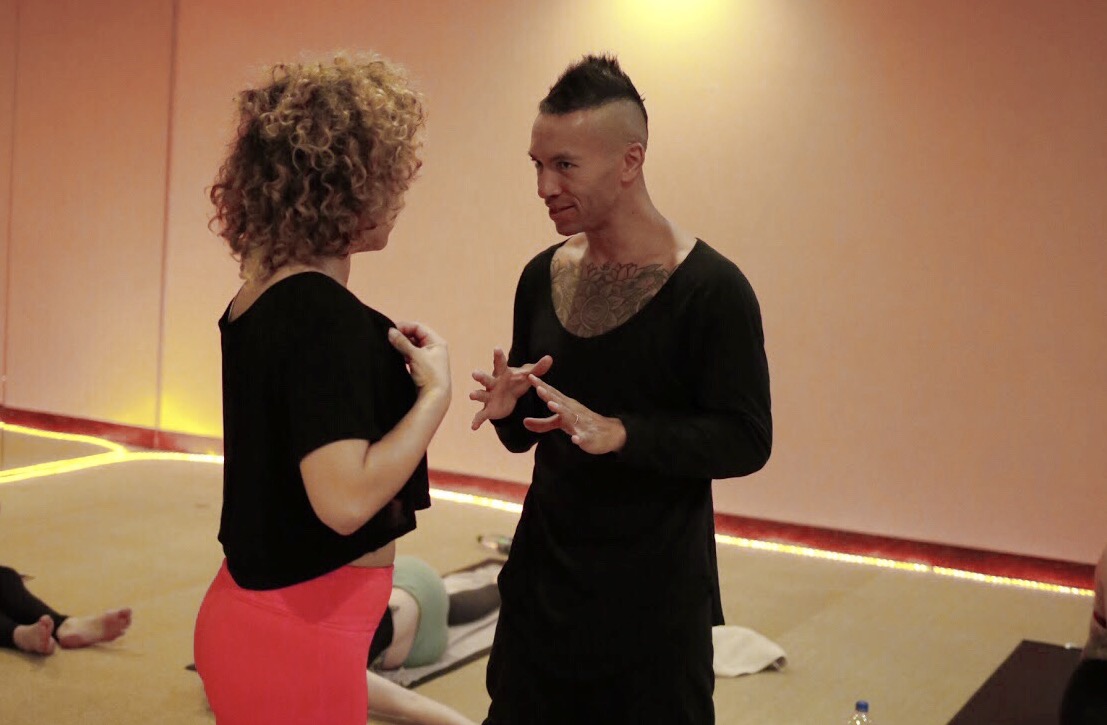 What were the most important things you took away from training?
The number one thing I learned is that YOGA is not black or white — it's not grey either! It's whatever you make it! Yoga is a physical and spiritual practice of self-expression and love. It's meant for you and meant to be shared. I can't wait for the TIU Tour because we're all going to flow and move together as a team!
Secondly, I think our entire training group learned that we're all so different, yet the same in many ways. We're all on our own unique journeys, and we all have our own life experiences, vulnerabilities, insecurities, strengths, and struggles...and coming together in that room may have been scary at first, but it ended so beautifully knowing we were all in it together.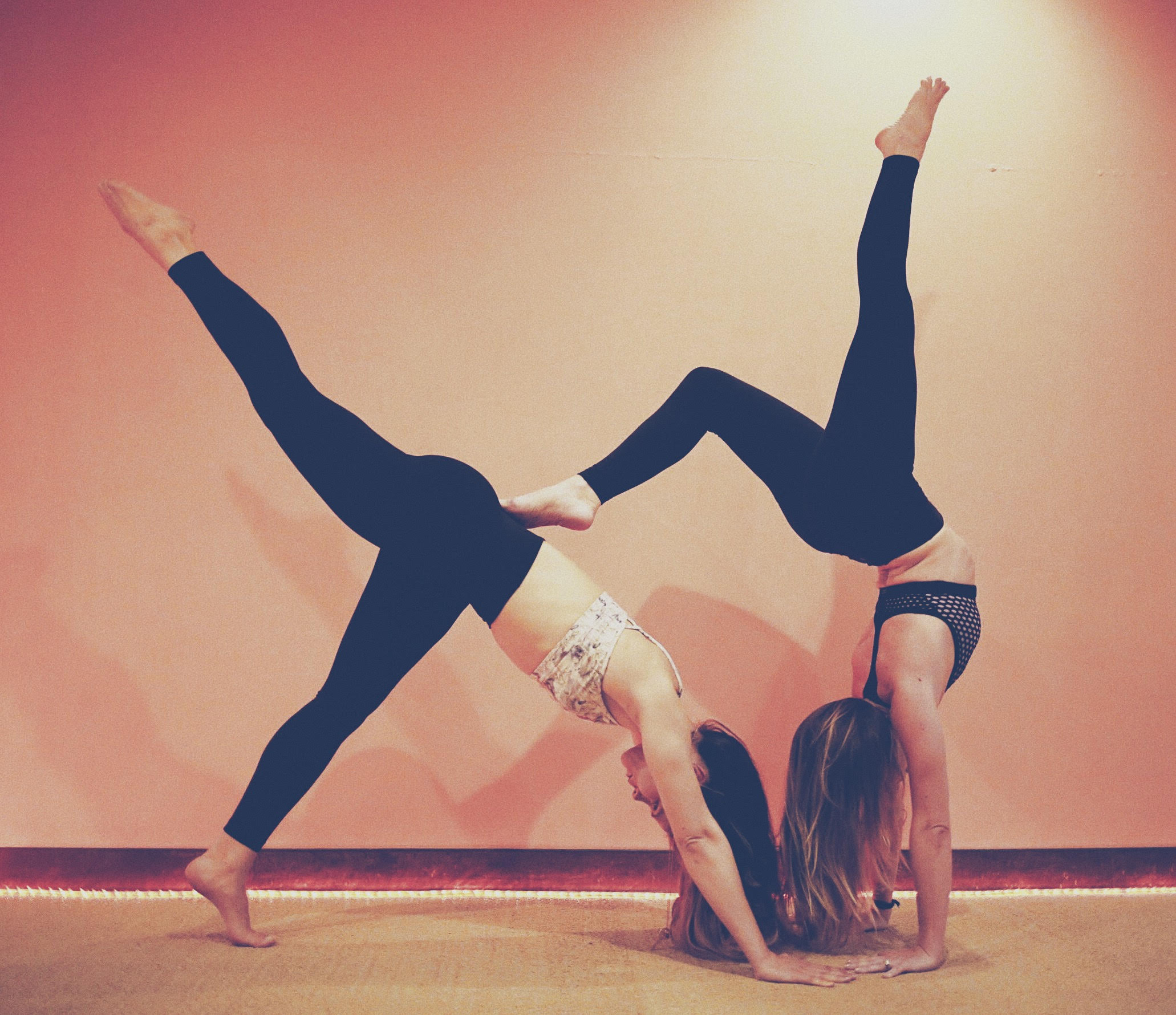 When did you teach for the first time?
Oh em geee — this was so scary. The first time we taught to an actual class, we did a round-the-world style where one student would teach a sequence. It was a community class, so the room was PACKED mat-to-mat. You could say I was freakin' out ~ I didn't know my heart could beat that fast! Everyone brought their own beautiful flare to their sequence and it ended up being one of the best classes I've ever been part of! The second time I taught was LIVE on Instagram for Tone It Up!!! A lot of you reading this took it from me, and you were so supportive, so thank you!!! You can watch that yoga video HERE.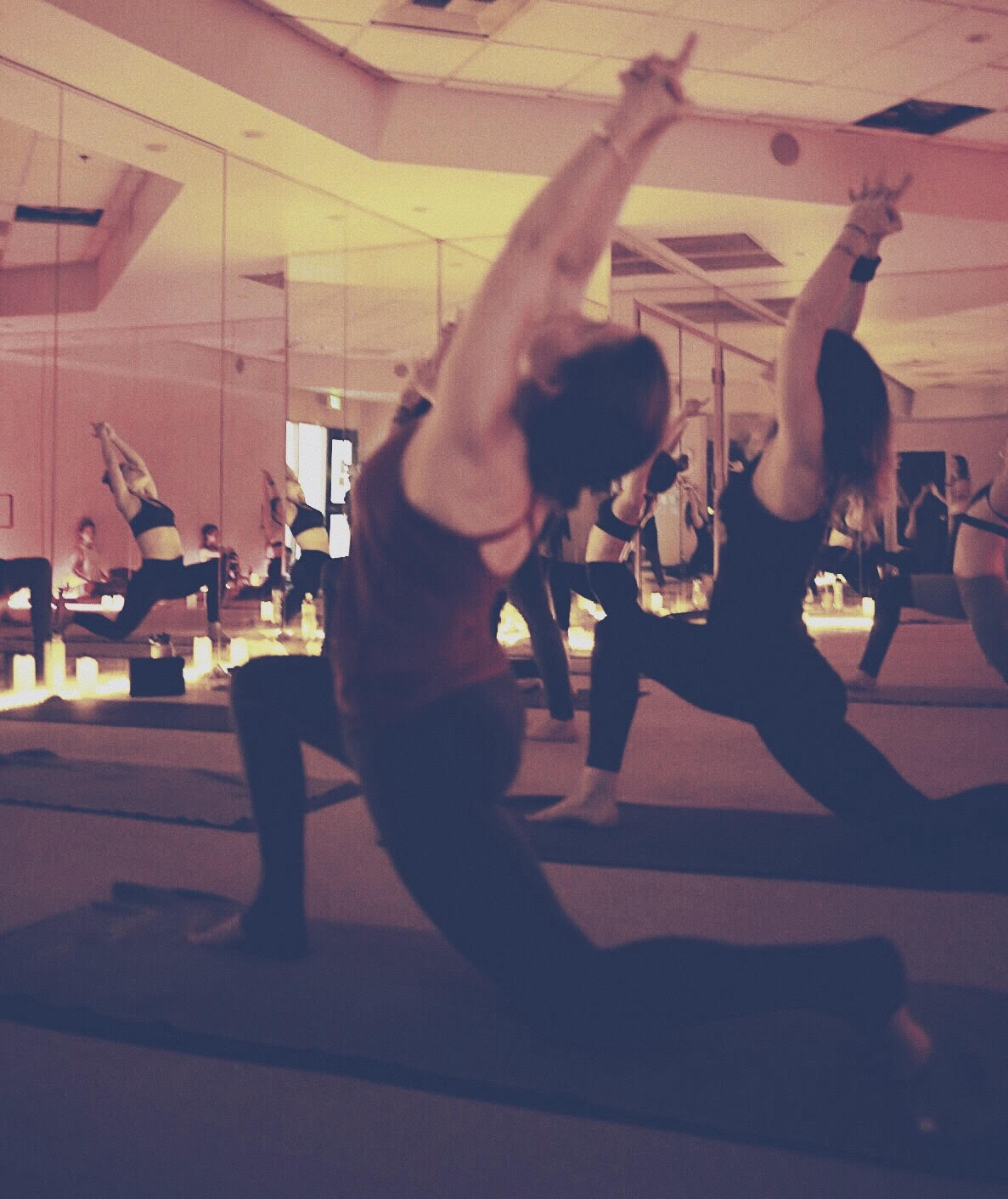 What are your future goals?
My goal is to continue to take workshops and evolve as a student and an instructor. I'd also love to open more eyes to yoga ~ especially those who were once like mine — unsure and scared of the 'asana!' I used to think it wasn't for me or that it was going to be too scary to be in a class. At this point in my life, I don't know what I would do (or who I would be) without it!!!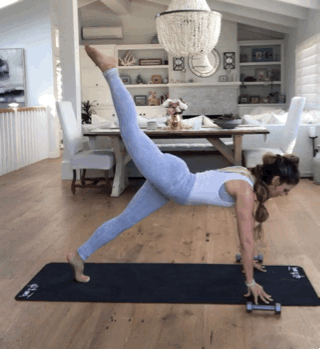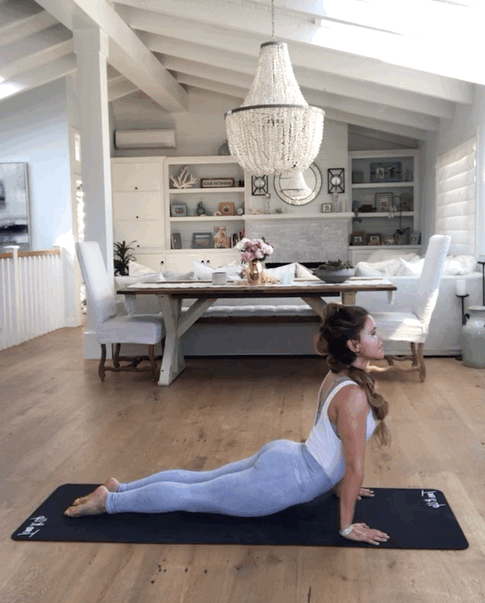 Do you have advice for anyone considering it?
Find out what kind of yoga you feel most drawn to. Find an instructor who inspires you, challenges you, and ignites your passion and purpose. THEN — DO IT! Sign up, make the time, ask for support from the people around you, and dive in with an OPEN HEART, an open mind, and know that you'll come out stronger and with a new perspective.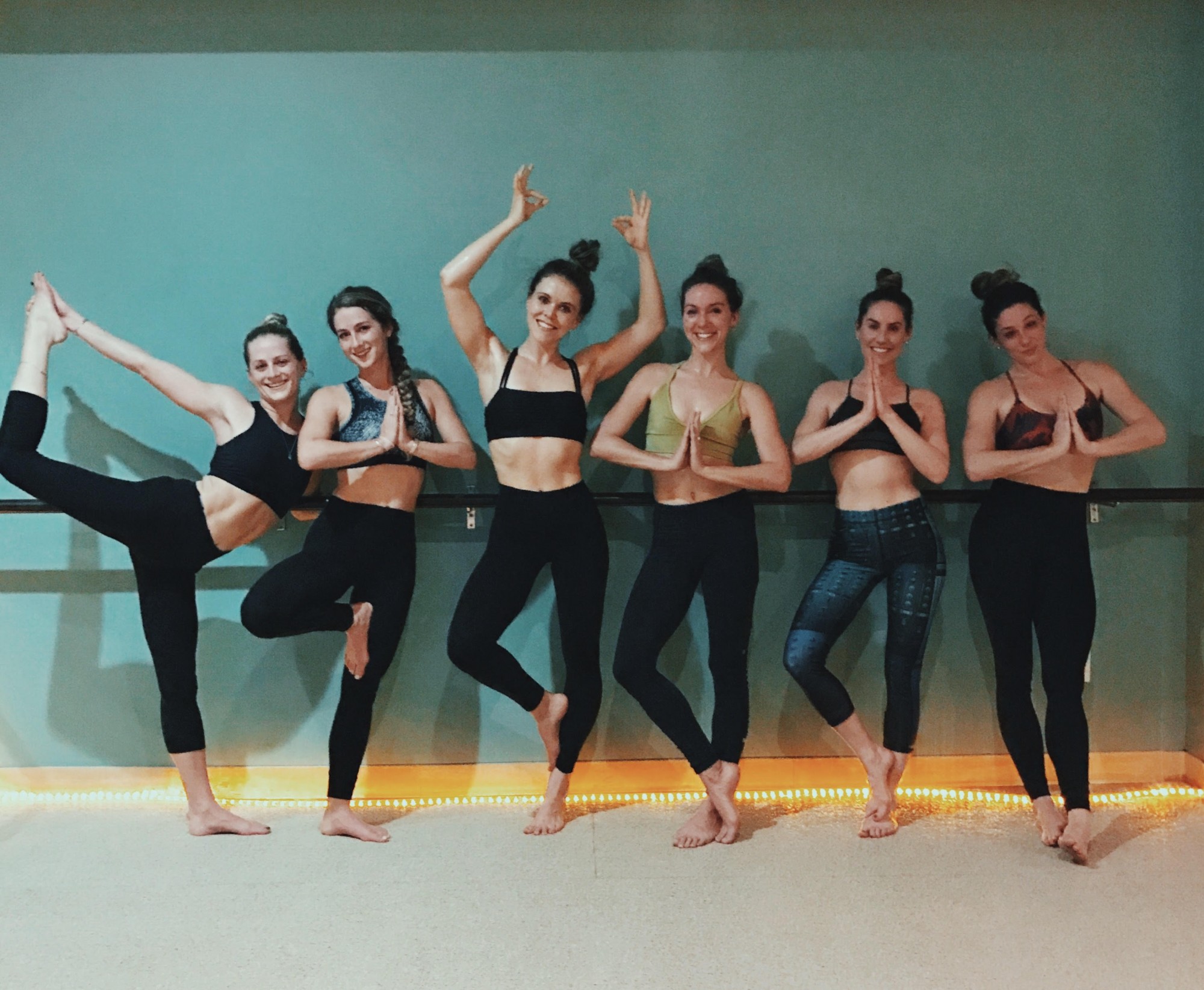 On our final day, I read this to our class during Savasana. Don't mind my handwriting ;)