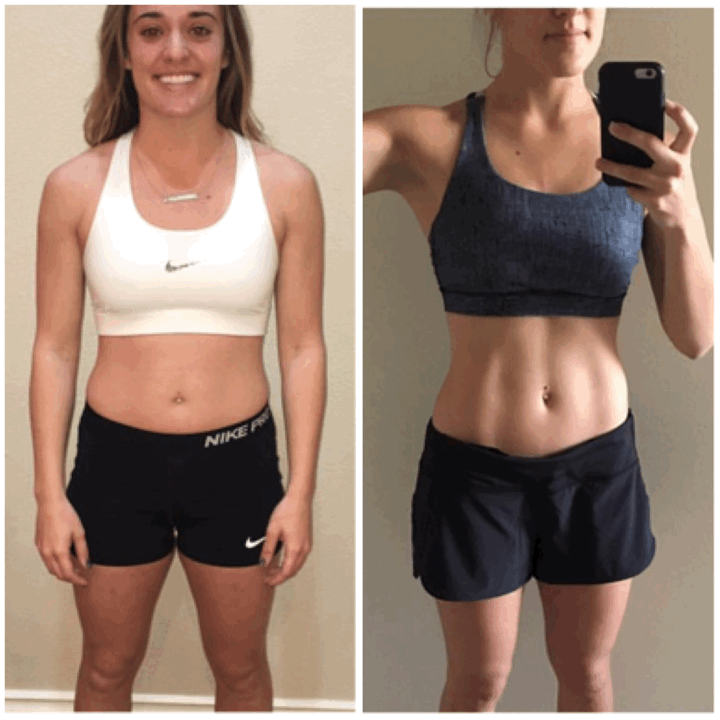 Motivation Monday ~ Bikini Series 4 Week Transformations!
By Katrina Scott on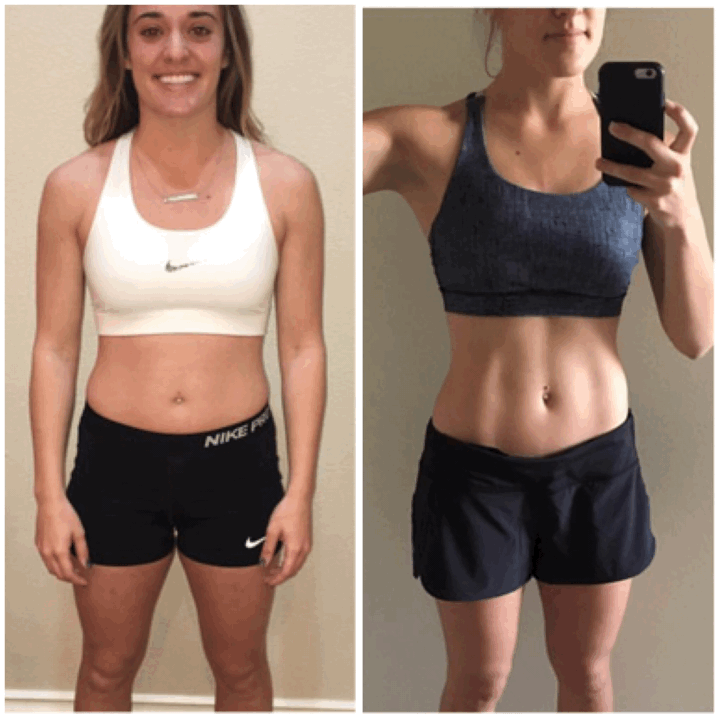 Who joined us for our arms + abs live workout this morning?! I was not prepared for cardio so early in the morning! And then...Karena broke out the burpees! 😂 That woke us up! ; ) Now I'm feeling SO energized. How awesome do you feel?
It's the beginning of a brand new week and I gotta say...I love Mondays! Really. OK I know what you're thinking and here's the thing - Mondays are a chance to refresh and reenergize and another opportunity to get after your goals and make them happen. It's also Motivation Monday when we showcase the strong, beautiful women of the #TIUteam and all your accomplishments. It inspires us for the week ahead.
Today, we're featuring some gorgeous 4 week progress transformations from the BIKINI SERIES! In just 4 weeks, these babes have achieved MAJOR results. They're feeling strong, lean, energized, confident, and so excited for what's to come. And we have 4 more exciting weeks of new routines, live workouts, delicious recipes, Wine Not Wednesdays and Coffee Chats, and tons more surprises in store. Just imagine what you can achieve with all that ahead of you! Here's to the next 4 weeks...we're coming for you!


~ Lindsay ~
"I am honestly so proud of myself for not giving up and pushing through the difficult changes, because in reality giving up would be the 'easier' option. The #TIUcommunity has been so inspiring and motivating, I am so thankful to have all of your support and I know that together, we can meet or even exceed our goals ✌💪 Let's stay strong and finish the #tiubikiniseries with some serious results."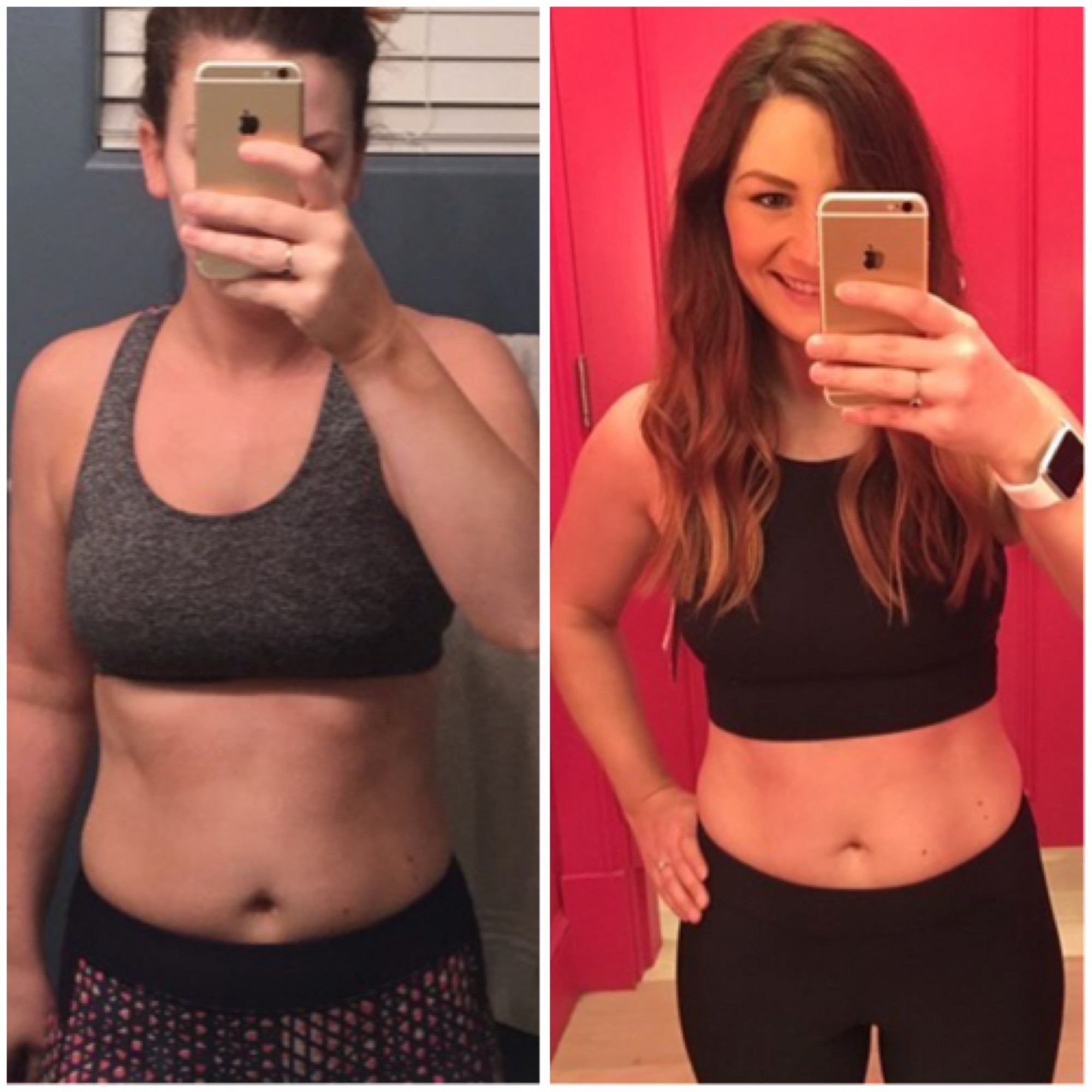 ~ Brie ~
"We're FOUR weeks in babes!• Kind of stressing about posting this picture, BUT I am so proud of the progress I have made so far. (Left was April 4, right is about a week ago.) I've been in a slump the last week or so, and looking at this reminded me of my WHY. I feel SO much better than that girl on the left.  I am so thankful I found @toneitup @karenadawn @katrinaascott & #tiuteam, this is the best I've felt in a long time! Here's to the next 4! 💕"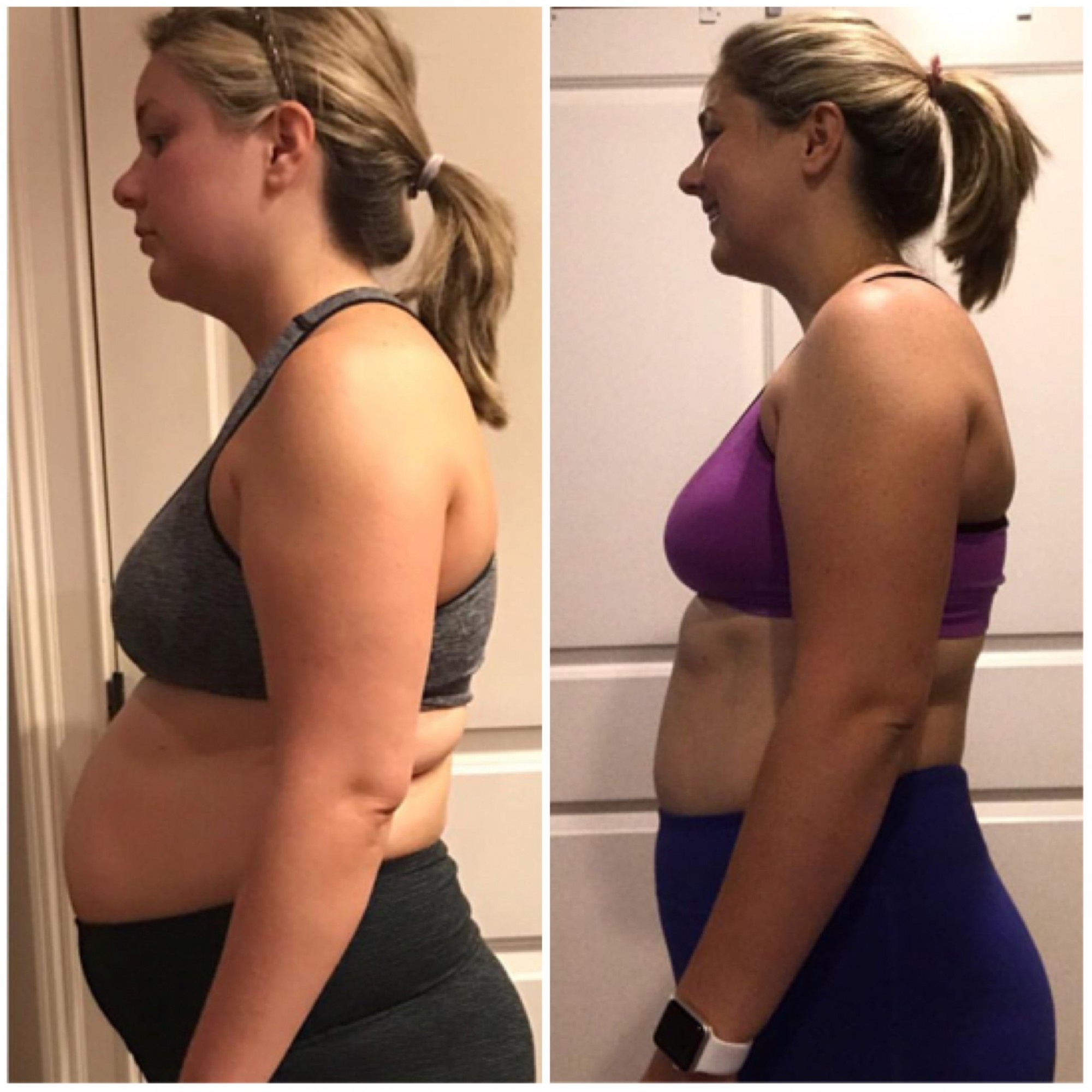 ~ Blair ~
"After having my second child in November, I have been determined to get back in shape and be a stronger and happier version of myself. I still have awhile to go but I have to say thanks to @toneitup, I am already happier and healthier than I have been in years."

~ Andi & Jamie ~
Jamie and Andi are accountability partners who have a joint TIU Insta. This is their first Bikini Series, and they're rocking it together! They took each other's progress pics!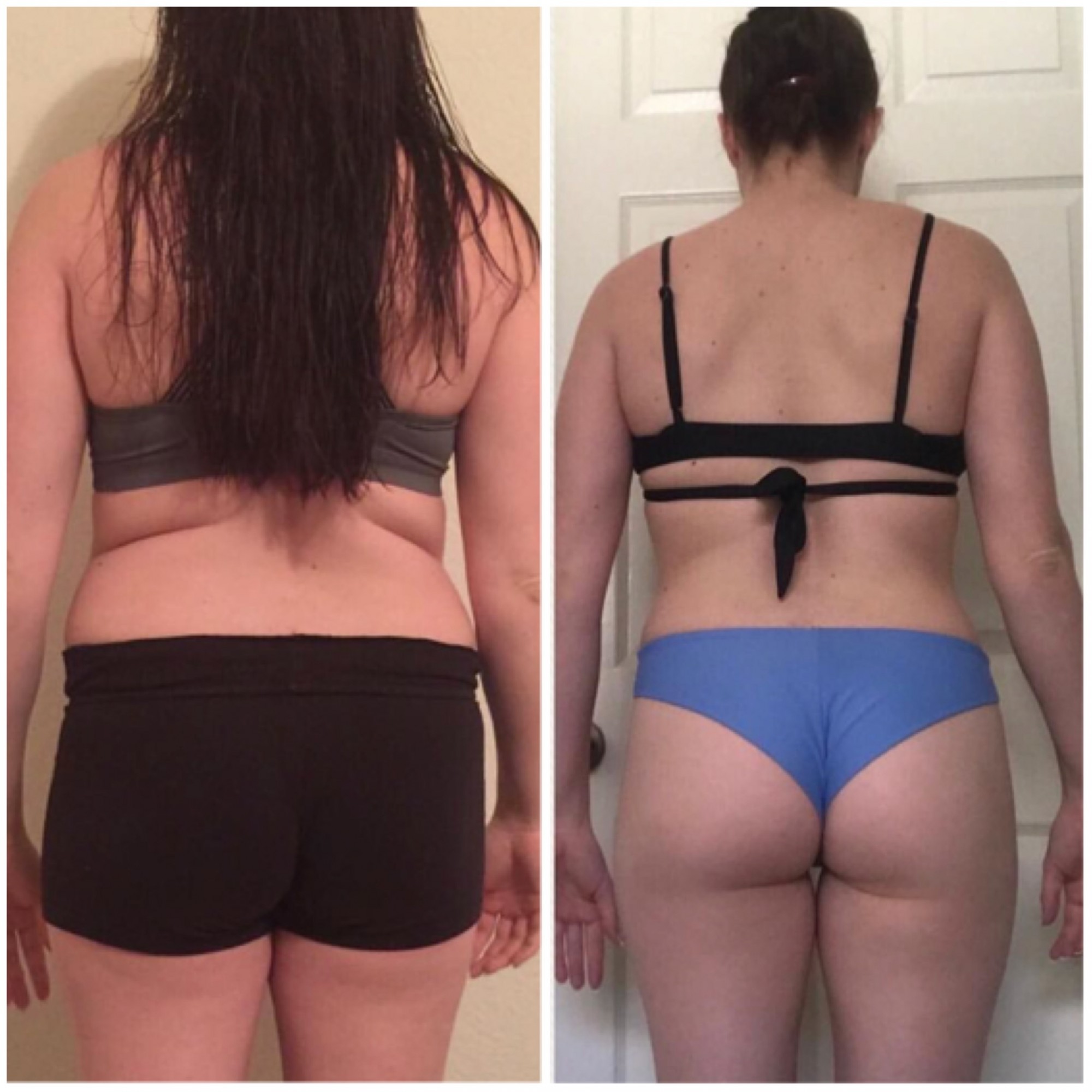 ~ Calyn ~
"Is this real life?!•😳Literally could not believe my eyes 👀 when I put these two pictures side by side! The past 4 weeks of the #bikiniseries👙 have been nothing short of AMAZING 🙌🏼 and FUN!"
Calyn's twin sister Camm (@camm_tiu) was one of our TIU #LookForLove Challenge winners! We Face Timed with Calyn on the trip!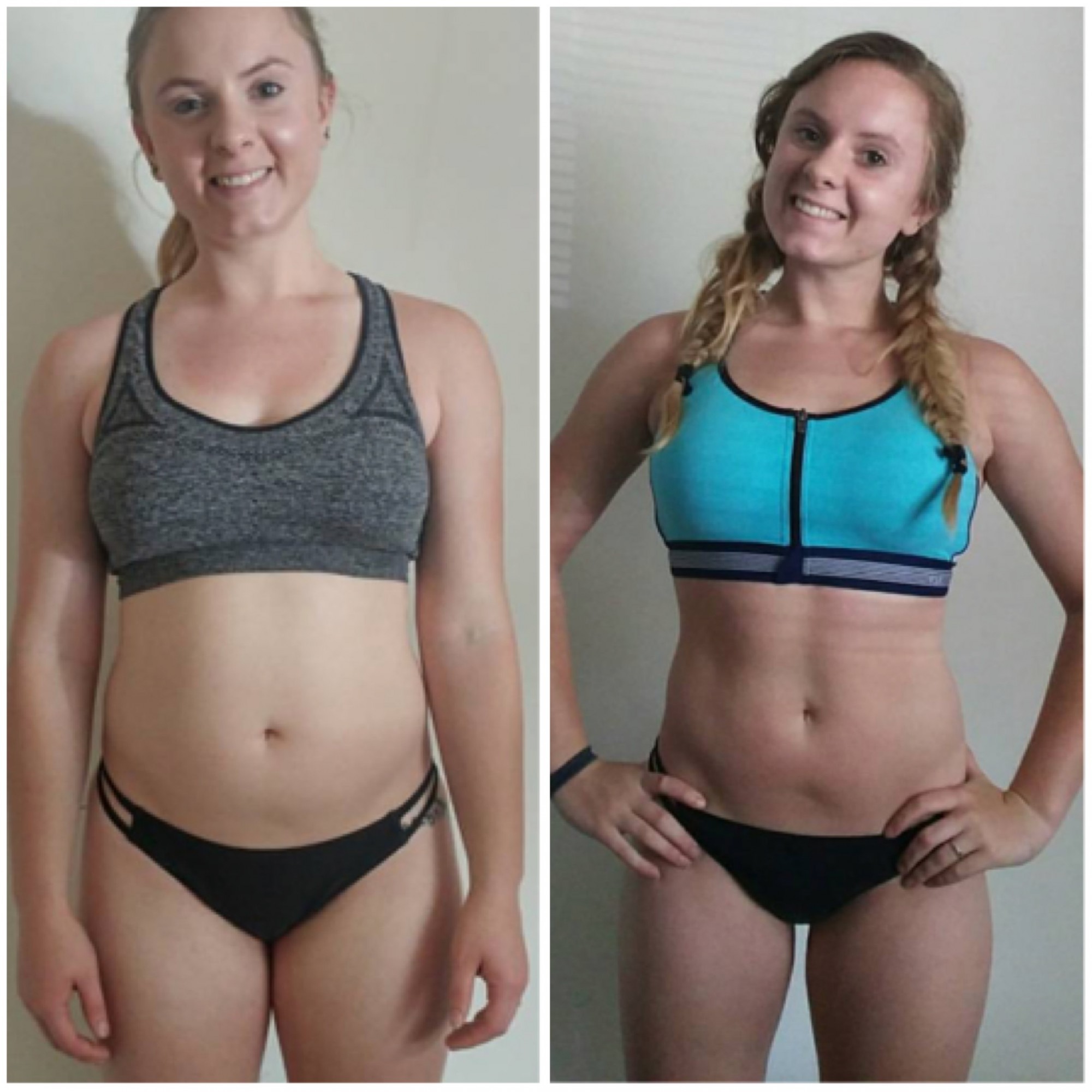 ~ Leah ~
"YES there are only 4 WEEKS in between these! I'm so excited to see what the rest of this challenge brings!! Stay consistent, strong, and motivated ladies ❤❤"

~ Christine ~
"I am so proud of how far I've come!! The new workouts & recipes have been amazing, I can tell I'm getting stronger & leaner every day! It hasn't been easy & I have not been "perfect" but small changes make for big results! 💕 I cannot wait to see what happens over the next 4 weeks 🎉🍑🔥 A huge thank you to you ladies, days where motivation is lacking I can always log on & find encouragement here, love love this community ❤️"

We have 4 MORE fulfilling weeks of the Bikini Series!
Imagine what YOU can accomplish!
If you haven't joined the Bikini Series yet, it's not too late! Sign up HERE to join these babes and the #TIUteam as we tone it up for summer!