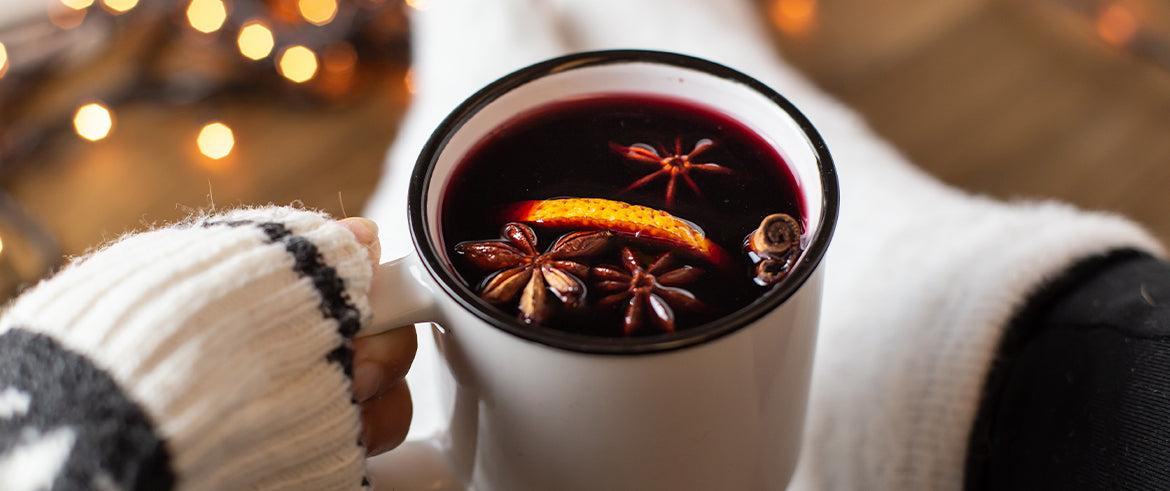 Merry Delicious & Healthy Holiday Recipes
By Tone It Up on
Happy holidays, beautiful ❤️ 'Tis the season to blast Mariah Carey and whip up all your favorite holiday recipes to share with your friends and family!
We have just the thing for whatever you have planned this season! Check out our favorite fun, festive, and of course healthy holiday recipes for Christmas morning, holiday parties, and cookie swaps. 
All we want for Christmas is you…and some delicious protein-packed treats 😉
---
For Christmas Morning…

Candy Cane Smoothie Bowl Recipe
Makes 1 serving
INGREDIENTS
1/2 frozen banana

Drop of peppermint extract

1 scoop

vanilla Tone

It Up Protein

1/4 cup frozen cauliflower

1 cup coconut milk
DIRECTIONS
Blend all ingredients together.

Optional: top with mint candies for an extra treat!
Cinnamon Mornin' Buns Recipe
Makes 7 cinnamon rolls (1 roll per serving)
INGREDIENTS
Dough:
1 ¼ oz. package active dry yeast

¾ cup warm unsweetened almond milk

2 1/4 cups oat flour

2 scoops

Cinnamon Roll

Tone It Up Protein

2 tsp. baking powder

1/4 tsp. salt

1/4 cup maple syrup

1 egg
 Filling:
1/4 cup dates, pitted

2 tsp. ground cinnamon

1 Tbsp. coconut oil, melted

3 Tbsp. unsweetened almond milk

1 Tbsp. maple syrup
Frosting:
6 Tbsp. coconut cream

1 Tbsp. maple syrup

1 tsp. vanilla extract

Coconut oil spray
DIRECTIONS
Preheat the oven to 350 degrees.

Combine active dry yeast and warm almond milk in a bowl. Whisk, then let sit for 5 minutes. Combine all remaining dough ingredients in a separate bowl. Add yeast and almond milk and stir. Let sit in a covered bowl in a warm room for one hour.

On a well-floured surface, roll the dough out into a rectangle, about 1-inch thick. Combine all filling ingredients in a blender and blend until smooth. Brush dough with filling, leaving a 1-inch border on the two longer sides. Carefully roll up the dough into a log, starting at one long edge and rolling toward the other one. Pinch the ends to seal it.

Spray coconut oil on a baking sheet. Cut the log into 7 pieces and place on the sheet. Cook for 18 to 22 minutes.

Combine all frosting ingredients in a bowl and whisk. Top each bun with frosting.
For A Cookie Swap…
Peanut Butter Blossoms Recipe
Makes 18 cookies
INGREDIENTS
1 cup unsweetened creamy peanut butter

2 scoops

vanilla Tone It Up Protein 

1/4 cup egg whites

1 tsp. vanilla extract 


Pinch of salt

18 chocolate kisses

Coconut oil spray
DIRECTIONS
Preheat the oven to 350 degrees. 

In a large bowl, combine all ingredients except the chocolate kisses and stir. 

Form 1 Tbsp. balls and place them on a cookie sheet greased with coconut oil. Bake for 10 minutes. 

Remove from the oven and press one chocolate kiss onto each cookie. 

 
For a Holiday Party…
Mulled Wine Recipe
Makes 12 servings
INGREDIENTS
2 bottles red wine

1 lemon (just the peels)

1 orange (just the peels)

2 cinnamon sticks

½ Tbsp. whole cloves

½ Tbsp. fresh ginger, sliced (about 3 slices)

½ Tbsp. nutmeg

2 Tbsp. honey or agave

1 liter sparkling water 
 DIRECTIONS 
Pour wine into a large saucepan. Add lemon peels, orange peels, cinnamon, cloves, ginger, and nutmeg. Simmer on medium-low for 10 minutes.

Remove from heat and stir in honey and sparkling water. Enjoy!
Boozy Eggnog Recipe
Makes 4 servings
 INGREDIENTS
2 cups unsweetened almond milk

⅓ cup egg whites

3 Tbsp. honey

1 tsp. vanilla

¼ tsp. nutmeg

½ tsp. cinnamon

1 oz. bourbon whiskey per serving of eggnog 
DIRECTIONS 
In a blender, blend all ingredients except whiskey.

In a saucepan over medium heat, heat for 10 minutes, constantly whisking. Make sure it never reaches a boil.

Pour into a mason jar or bowl and let sit overnight. Add whiskey before serving.
---
You'll need your Tone It Up Protein to whip up these healthy holiday recipes! Grab it here!