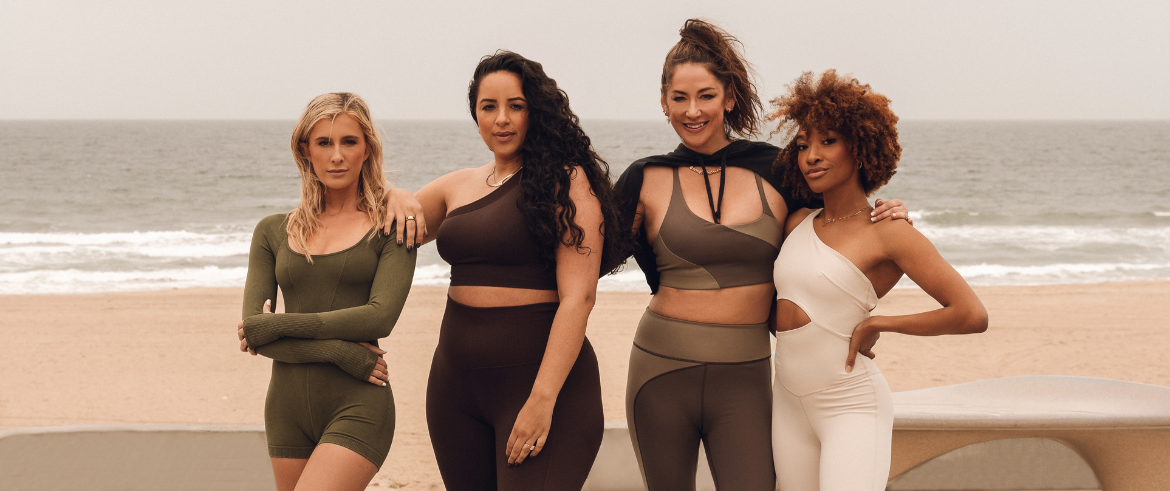 Meet Your Trainers
By Tone It Up on
We start Ready, Set, Sculpt and your summer challenge together on May 15th! As you may already know, we have an incredible roster of trainers joining us for Ready, Set, Sculpt. 
This program is designed to give you a deep dive into how our TIU trainers train themselves to feel sculpted + strong! Karena, Amber, Yami and Allegra each have their own unique way of training and are sharing their personal best practices with you to level up and get you ready for the summer heat! 
Here's a little background on the new and familiar faces you'll be sweating alongside
Sign Up For Your Summer Challenge Today!
Karena 
Karena Dawn is the co-founder of Tone It Up. She's a yogi and mental health advocate. Karena creates workouts flows and meditations to help you feel good from the inside out. 
Yami
Yami Mufdi is a multi-faceted health and fitness coach who loves to mix it up! Whether it be lifting heavy at the gym, sweating it out with a HIIT workout, or flowing at the yoga studio, she loves it all!
Allegra 
Allegra is a new face to your Tone It Up App here to help you through incredible sculpting and cardio routines with a focus on your glutes. She is a certified personal trainer and nutrition coach with a passion for empowering women through exercise both mentally and physically. She is also a fitness model and founder of Bikini Body health & wellness workout classes.
Amber 
Founder of Spiced Pilates and certified instructor, Amber shows you all the moves you need for a strong pilates practice. Join her for low-impact, muscle-toning routines.
Workout with Karena, Yami, Allegra, and Amber this summer in your new Ready, Set, Sculpt Program!
Sign Up For Your Summer Challenge Today!
xoxo,
Your Tone It Up Trainers