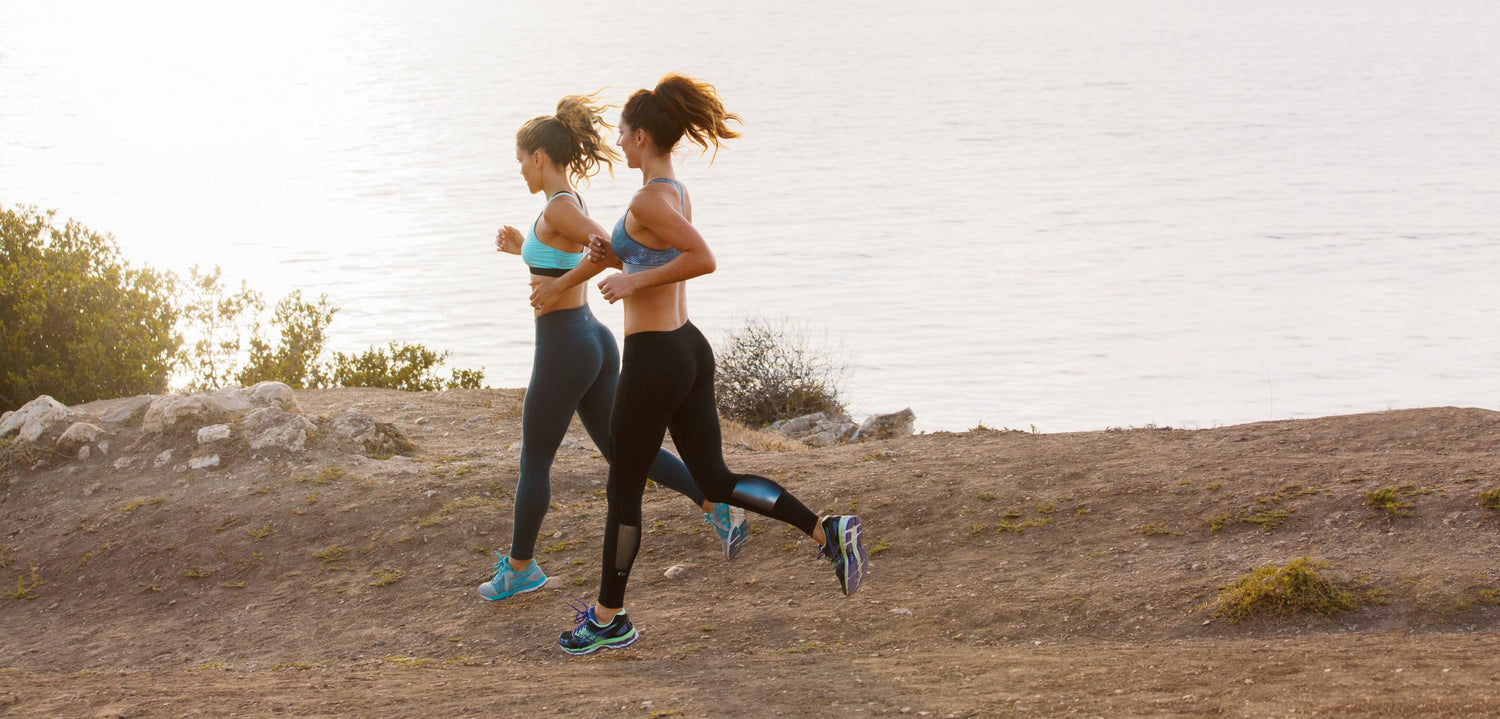 Karena's Half-Marathon Training Plan!
By Tone It Up on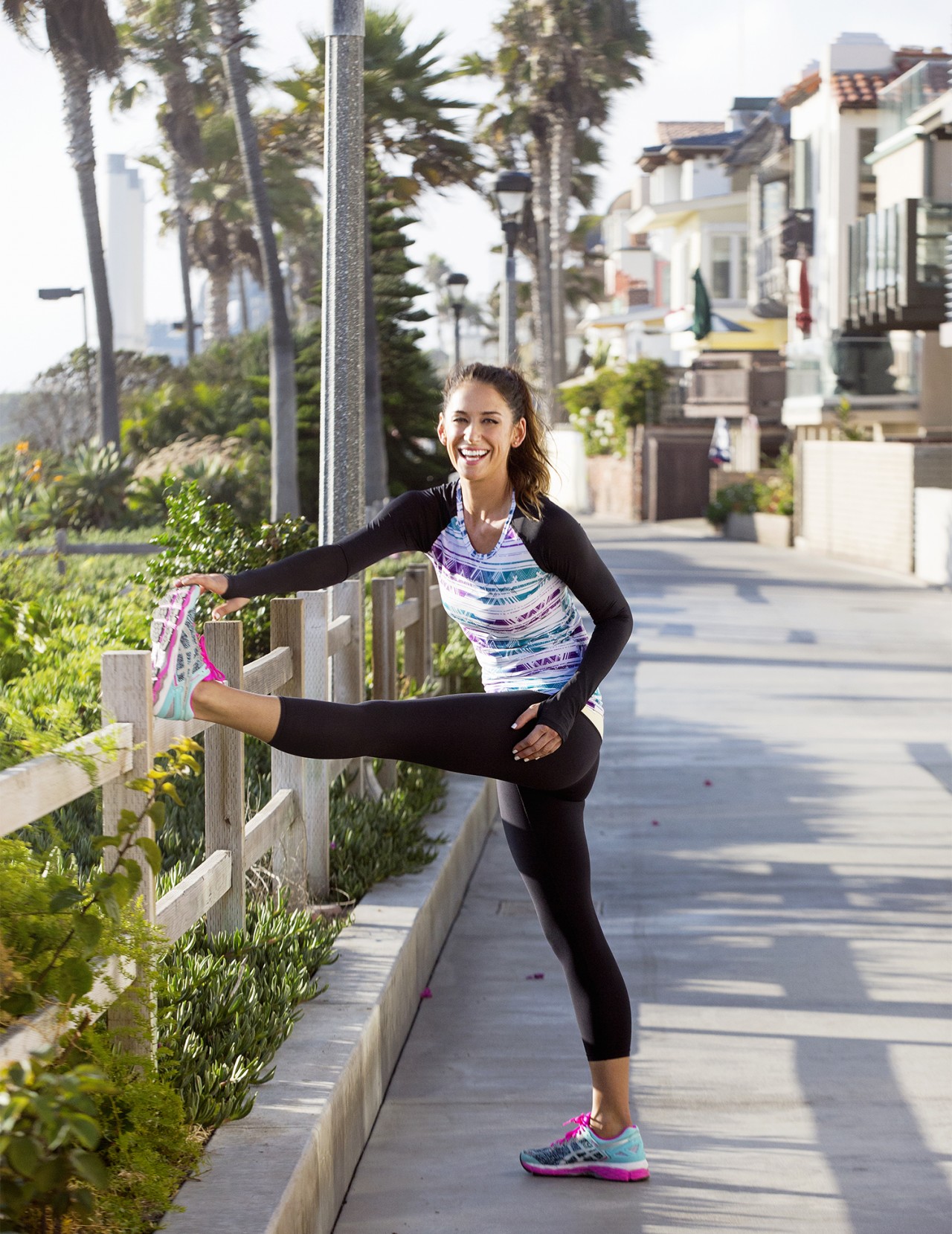 I always see #TIUgirls rocking all different types of races: 5K, 10K, half-marathon, marathon, triathlon...you name it! I first got into fitness by running a half-marathon when I was 12. I still remember the feeling of excitement and empowerment as I crossed the finish line. Remembering that feeling of accomplishment is what pushed me to train for triathlons as an adult.
I started competing in 6-7 triathlons and half-marathons or marathons per year including the Malibu Triathlon and the Oceanside Ironman 70.3! It's been a little while since my last race and now I'm antsy to get back to it. I decided to train for the Big Sur Half Marathon in November. I used to do this race every year with my dad, so we decided to bring back the tradition! I'm a little nervous, but I'm mostly excited! Training for a race helps add structure to my routine and gives me an incredible goal to aim toward. I'm not looking to PR (personal record) this round, but who knows...maybe this will encourage me to train for another race down the line and beat my time! ;)
In the past, I've gotten a lot of questions about what my training schedule is. Today, I'm sharing exactly what I'm doing to prep for race day! A lot of races are in October and November, so this training plan works perfectly for those start dates. Just count 13 weeks backward from your race day to start using this plan. You can always adjust this plan to fit your schedule. Feel free to get flexible with it!
It's also super important to make sure you continue strengthening your muscles with your toning routines. You can follow the Daily Workout or use Beach Babe 5 for your strength training and HIIT workouts. Cross training with these routines will boost your running performance, too! Foam rolling and stretching are also key to help prevent injury and keep you flexible. Try out THIS beautiful yoga flow and THIS foam rolling routine a few times a week and especially after your long runs.
So excited to share this journey with all my #TIUrunner babes!!
xxo
Karena
Psst.. training for a triathlon? Check out my tips and training guide HERE! We even have 10k training tips HERE! ;)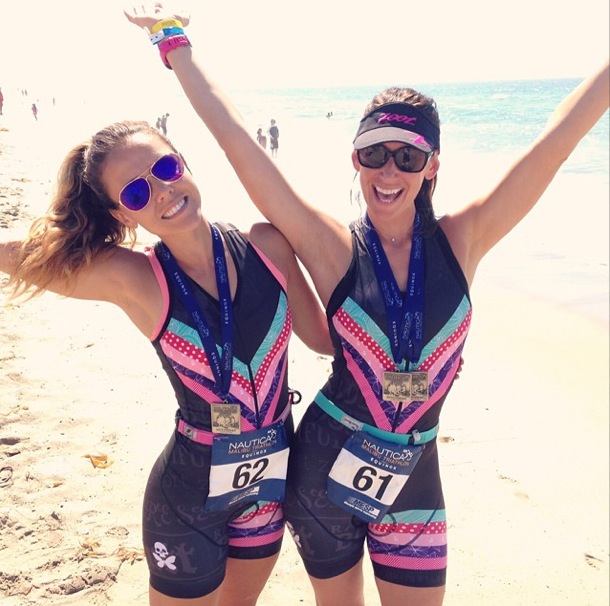 Download your printer-friendly version HERE!

While training for a half-marathon, it's SUPER important that your nutrition is on point! Your bod is working hard, so you need to give it the clean fuel it requires!
I'm following all of the Lean, Clean, 'N Green principles of the Tone It Up Nutrition Plan throughout my training. It's perfect because we also have calorie add-ons, which makes adjusting the plan to fit my training schedule such a breeze. Join HERE for thousands of recipes and science-backed info to help you reach your training goals!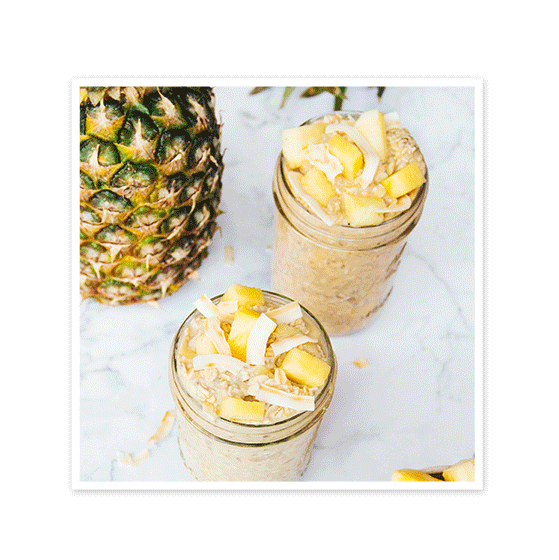 Let's talk about FOOD...My nutrition tips for training:
✓ Hydrate!! Remember to hydrate before, after, and during your run. Aim to have about 8-10 ounces before you head out for your long run. Then have about 8 ounces every 15 minutes of your workout. Post workout, sip on 8-12 ounces. Make sure to replenish your electrolytes too! You can do this with coconut water. 😋
✓ For runs that take less than an hour, you don't need to eat before or during your run. Just make sure to refuel with your fave Tone It Up Protein smoothie. Once you start getting into the longer runs, have a small snack, like half a banana with 1 Tbsp. unsweetened almond butter, an hour before your run. This will give you the energy you need to complete your workout without upsetting your stomach. Everyone's body is different, so play around with what works for you!
✓ It's important to listen to your body while training for a race. Depending on where you're currently at in your fitness journey, you may be adding in a lot more cardio than you're used to. This means you may also have to up your calorie intake. Use the Calories page in your Tone It Up Nutrition Plan to determine the calorie range you need to aim for while training. As long as you're following the TIU Nutrition Plan and Lean, Clean, 'N Green guidelines, you'll be golden girl!
Are you training for a race?! What are your top tips? Let us know in the comments below!