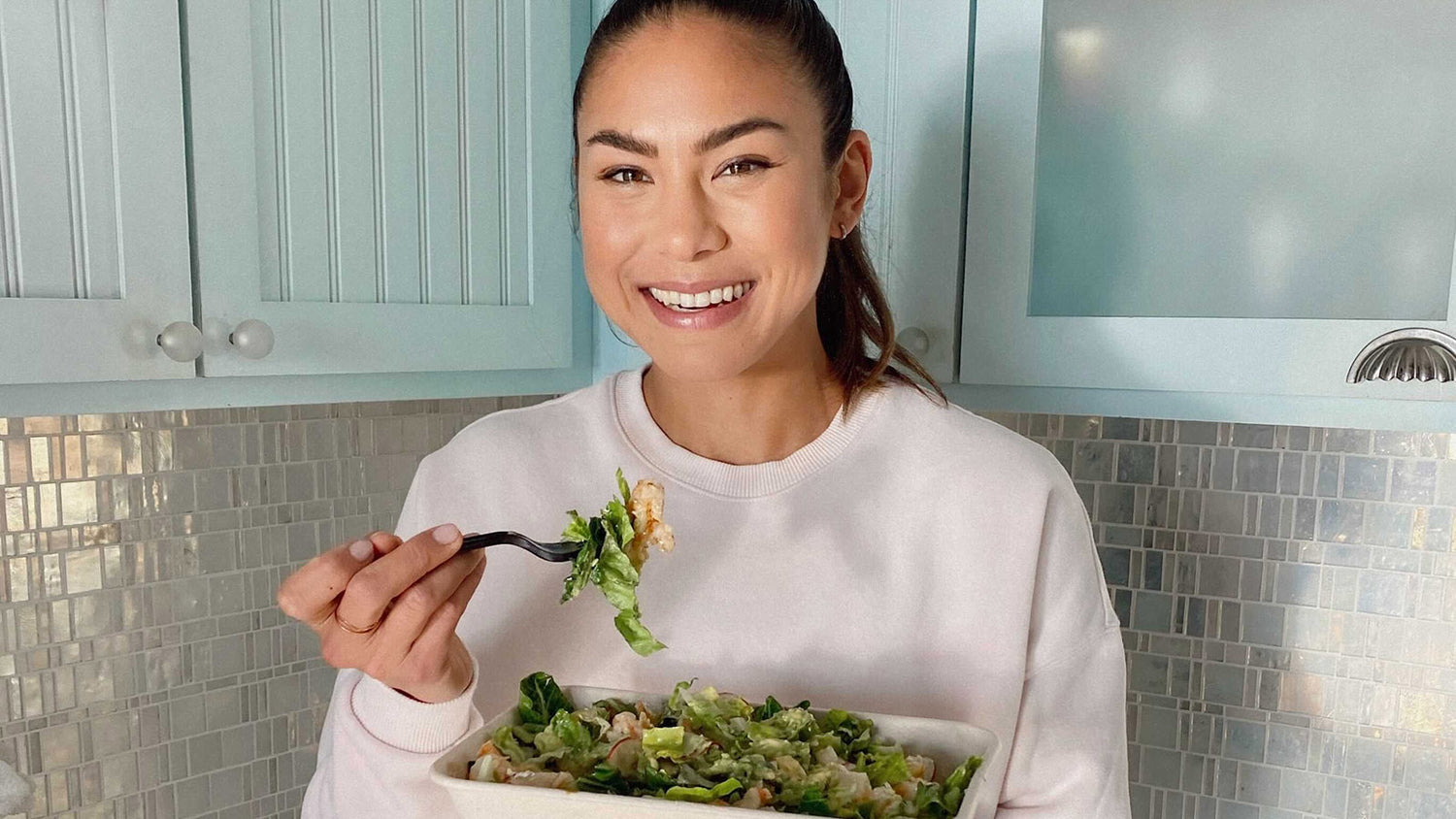 How to Fuel Your Body Before & After Your Run
By Katrina Scott on
Stef here, checking in on you! How are you feeling in your
#
TIU5K
program
? I'm loving all your checkins and watching you get your miles in! 
Have you noticed any change in your appetite since you started the program? It's natural to feel a little bit different when you switch from an exercise mode that your body is used to (like strength training, yoga, or barre workouts in the
app
) to a cardio-heavy mode like running. 
I want to make sure you're fueling your body properly before and after your workouts. I'm not a nutritionist, but I have a few pointers that have worked for me over my years of running and racing experience. 
When and what you eat before and after your runs makes a huge difference in your performance. It affects your speed, energy, recovery, and digestion (there's nothing worse than your stomach feeling too full and uncomfortable when you're hitting the pavement). 
My general rule is to give yourself plenty of time to digest before your run and then refuel within 30 - 45 minutes after your run to lock in your gains! 
Take some time to find a routine that works for your body — remember, everyone processes food differently so do what works for you, girl!

Here are some suggestions: 
If you're going for an early morning quick run...

- If you're running super early, you can try fasted cardio — running on an empty stomach. Just make sure you're properly hydrated! When I'm running in a fasted state, I add a little Celtic salt or an electrolyte supplement to my water. Hydrated muscles contract stronger and perform better!
If you're going for a later morning run…
Have a meal at least 2 ½ - 3 hours before your run, opting for a combo of complex carbs and protein. Some of my faves: 
- Gluten-free oatmeal with flaxseed, fresh blueberries, and cinnamon 

- 2 pieces almond butter toast on Ezekiel bread + fresh fruit + coffee

- 2 pieces avocado toast on Ezekiel bread + Himalayan sea salt + matcha

- 2 eggs over leftover rice + green juice
- Tone It Up Protein pancake or waffle with fresh strawberries + coffee with
TIU Collagen
Creamer

If you're going for an evening or afternoon run…
Planning meals to accommodate a run later in the day can be a little more challenging, but it will become second nature once you nail the timing. Like my morning run, I eat about 3 hours before my workout. My go-tos: 
- Wrap with protein and veggies

- Sweet potato with cinnamon 

- Vegan Caesar salad

- Open-faced turkey and avocado sandwich with veggies

- Tone It Up Protein smoothie

- Breakfast for lunch like an egg scramble 
I also have some go-to snacks and supplements on hand if I'm feeling hungry or need an extra boost 30 minutes before: 

- Green tea

- Fresh or dried fruit

- Handful of nuts

- 2 pieces 70% or more dark chocolate 

After you crush your run…
- HYDRATE! This is SO important ~ this is the time to replenish your glycogen stores with water and/or an electrolyte drink. 

- Refuel with a balanced meal of protein, fat, and complex carbs. I love baked salmon with sweet potatoes, salad, and sautéed veggies. 

- If you're not able to eat a full meal within 30 minutes of your workout, have a TIU Protein Shake or bone broth on chilly days. You get amino acids for muscle recovery, an immunity boost, and perks for your digestion and joint health. 

- For me personally, it's now safe to have high-fiber foods and cruciferous veggies, which I find hard to digest pre-run. We're all different :) 
Fueling your body is going to help you feel even stronger and more powerful through this program 💪