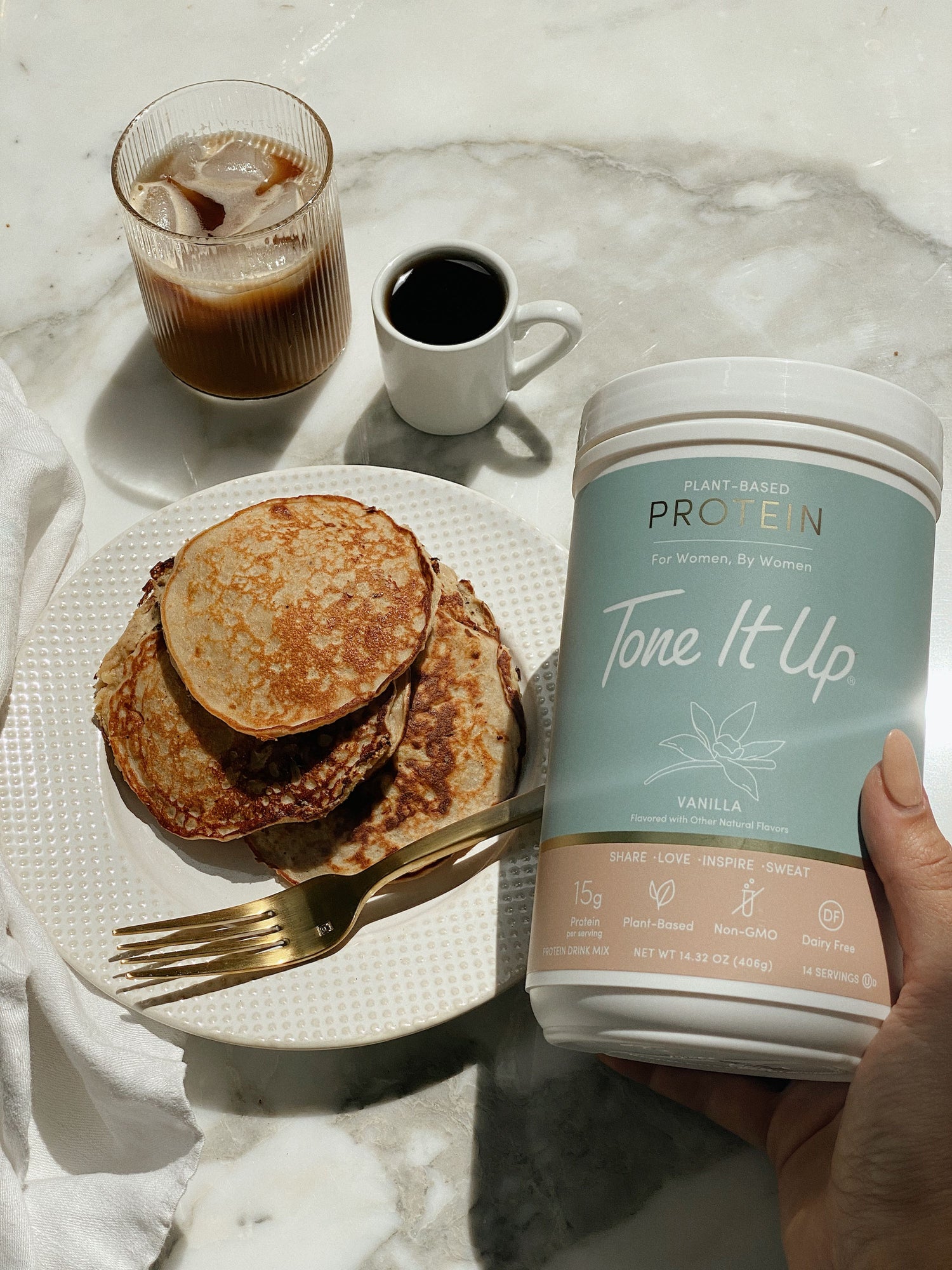 How To Boost Your Metabolism All Day Long
By Durlan Vega on
A question we hear a lot is how exactly do you boost your metabolism. Our answers are all about adding MORE to your lifestyle — not taking anything away! Because that's what the TIU lifestyle is all about :) 
These tips are also really easy to incorporate into your everyday life because you can rev your metabolism by simply eating and drinking when you're following a few simple guidelines. 
Check out our five top tips for keeping your metabolism boosted and burning all day long!
Start with a shot 
We love starting each morning with a Meta D Shot (meta is short for metabolism!). Mix 1 Tbsp. apple cider vinegar with 6 oz. water, 2 oz. 100% organic apple juice, 1 tsp. Cassia cinnamon, and 1 small shake of cayenne pepper. Apple cider vinegar, cinnamon, and cayenne have all been shown to boost metabolism (more on that later). Plus, cinnamon and ACV help balance blood sugar levels. Chase your shot with some ACV gummies for extra perks!
Get plenty of protein 
Protein requires more effort to digest, metabolise, and use, which creates a thermic effect in your body. This means you burn energy just by eating and processing protein! Fuel up in the morning with Tone It Up Protein smoothies, muffins, pancakes, and overnight oats. You can find amazing recipes in your app!
Eat more often
Yes, MORE! We suggest eating about every 3 hours (5 hours max) to keep your metabolism working and revved. For us, this looks like three meals per day, 2 snacks, and the occasional after-dinner treat. 
Hydrate, hydrate, hydrate
Research shows that people who drank about 16 oz of water increased their metabolic rate by 30 percent. Translation: just by consuming water you're increasing the rate at which your body burns energy. Keep your TIU water bottle with you all day every day and keep track of your water intake in your journal or in a note on your phone. You can also set alarms or cal reminders on your phone to drink up!
Spice up your life…
Or at least your meals ;) Cayenne pepper contains a compound called capsaicin that helps increase the amount of heat your body produces, which boosts your metabolism. You can sprinkle some cayenne into your egg muffins, stir-fry dishes, lean bowls, or on your Tray Bakes. 
Looking for more science-backed nutrition advice to keep you feeling healthy, lean, and energized? Check out the nutrition section in your TIU app!