 Healthy Dorm Room Snacks For College Babes
By Katrina Scott on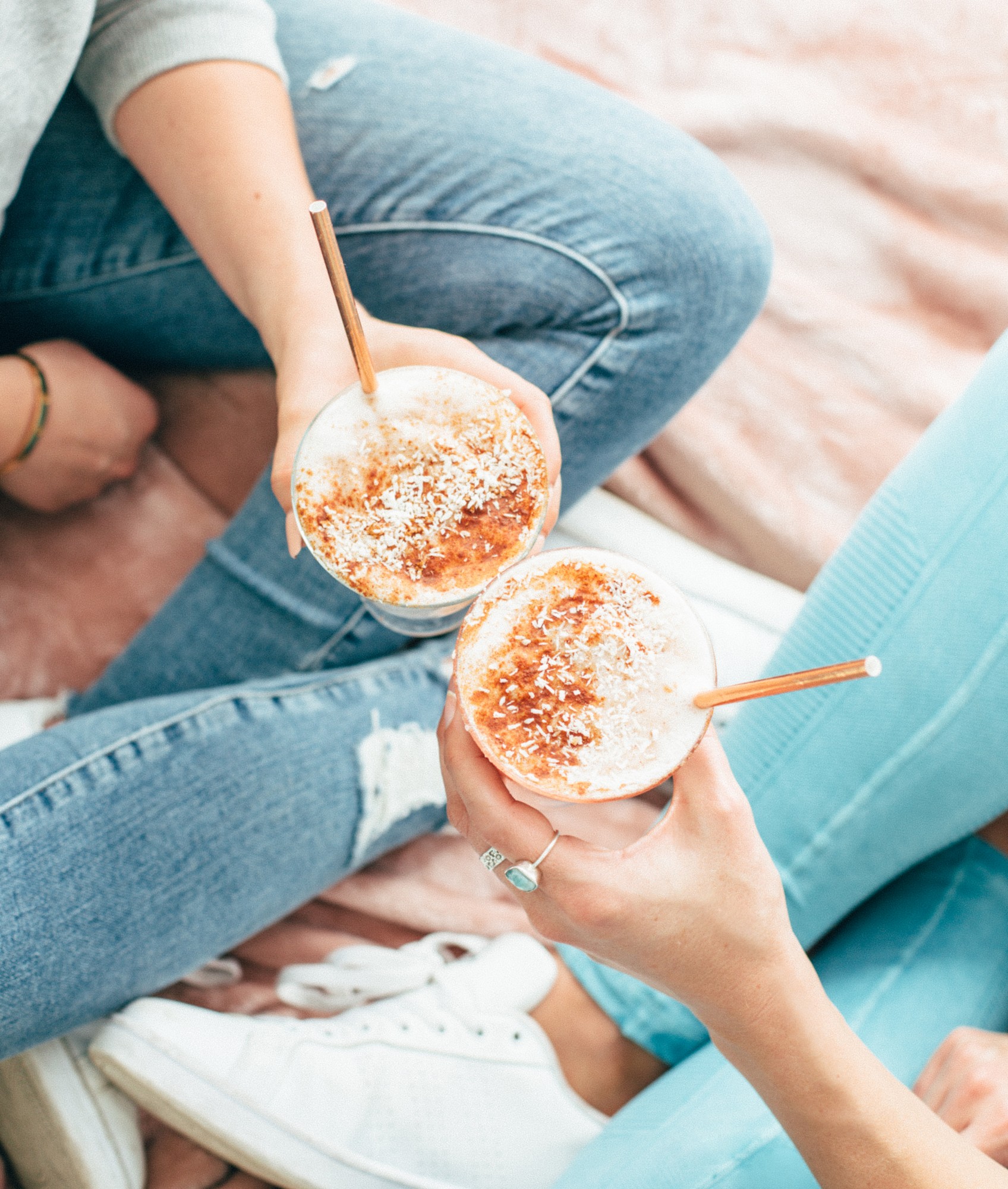 Hey babe! With school in full swing again, we know you're taking on lotssss of responsibility! 🤓 This is SUCH an important time to use food as FUEL! That's why we want to make it easy for you to reach for energizing, nutritious snacks that nourish your gorgeous bod all day long. Today we're sharing a few of our go-to snacks for college girls! These are nutrient-dense foods that will give you long-lasting, sustained energy to power you through your study sessions. They're all easy to store and affordable because we get it girl, college means ballin' on a budget 😉
Let us know in the comments which ones are your faves and if you have any snackin' staples you love!
Love you girls!
xxo,
K&K

Dorm Room Snacks ~
Trail Mix
Trail mix is so easy to throw in your bag on your way to class! Make sure you're buying mixes without lots of 🍫 or added sugars...stick to dry roasted nuts and unsweetened dried fruit! We also love to make our own trail mix with 1/3 cup of nuts, unsweetened coconut shavings, and a sprinkle of cinnamon. Pre-portion your mix into little Ziploc bags to grab and go!

Tone It Up Protein Bites
We made Tone It Up Protein Bites for babes just like you ~ busy, badass, and on the go! They deliver 9 grams of clean, energizing protein per serving and they're so delicious. Plus, they're individually wrapped ~ perfect to throw in your purse, gym bag, or school bag.
Apple and Peanut Butter
This sweet and savory combo guarantees long-lasting energy. The protein from peanut butter and the natural sugars from apple will balance your blood glucose levels to give you a mid-day energy boost!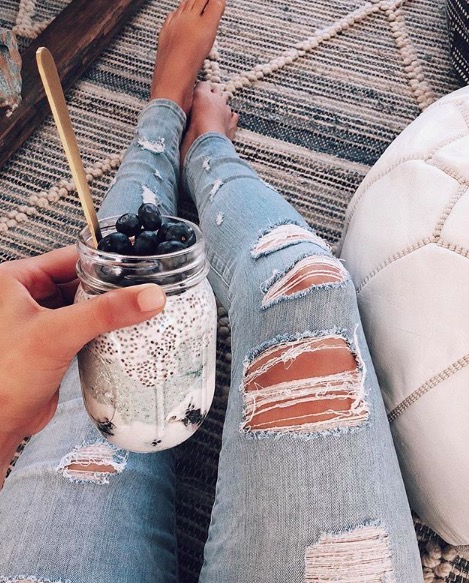 Pick-Me-Up Chia Seed Pudding
This recipe is super easy to meal prep. And it's low glycemic index, so it won't spike your blood sugar and it'll keep your energy levels steady all afternoon!
Makes 3 servings
Ingredients:
1/2 cup of coconut milk
From a carton, OR you can use all almond milk
1/2 cup of unsweetened almond milk
1/4 cup whole chia seeds
1 Tbsp. of pure maple syrup or agave
Top with your faves ~ blueberries, coconut shavings, cacao nibs!
Directions: 
1. Add coconut milk, almond milk, and maple syrup to a large bowl and then, stir in chia seeds.
2. Whisk together and allow to sit for 3 minutes. Whisk it again before covering and placing in the fridge for an hour or overnight.
3. Add toppings before serving and enjoy!
 Yogurt + Berries and Crumbled Tone It Up Protein Bar 
If your dorm room has a mini fridge, this is the perfect protein-packed snack! We love to slice up a few strawberries and crumble a Tone It Up Protein bar on top of yogurt. You can choose between Greek yogurt (YQ by Yoplait is amazing!) or coconut or almond varieties. So easy and SO good! 😍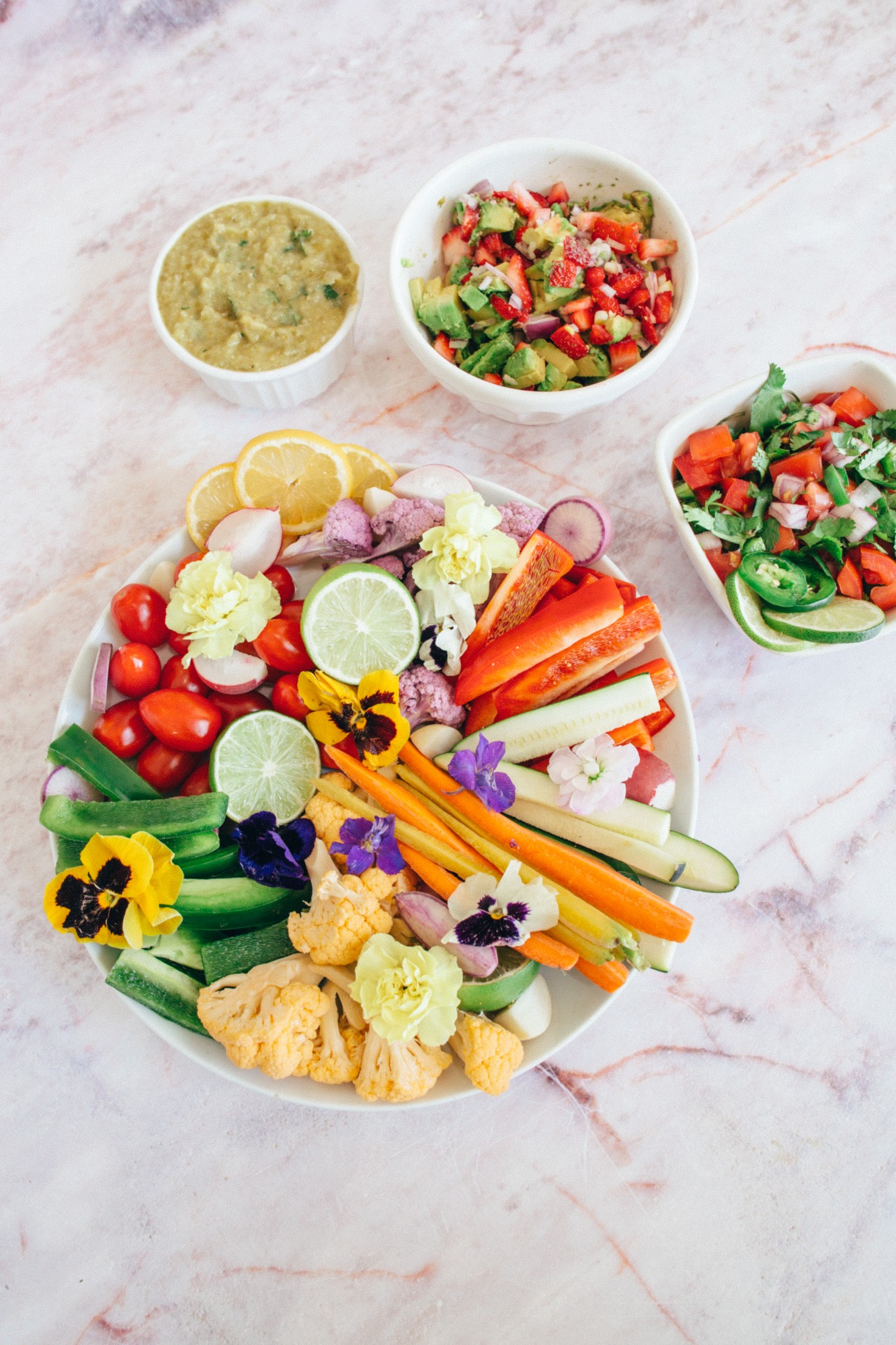 Veggies and Dip 
This is another amazing snack full of body-loving antioxidants. Pick a few of your favorite veggies ~ we love mini bell peppers, tomatoes, and carrots cuz they're easiest for snacking. Dip 'em in hummus, guac, salsa or any of your fave dips. We have some easy recipes for you here.
Enjoy babe and always remember ~ you're brilliant you're going to take over the world!
Check out these gorgeous #TIUUniversity babes!! Share your checkins with us 👉#TIUUniversity!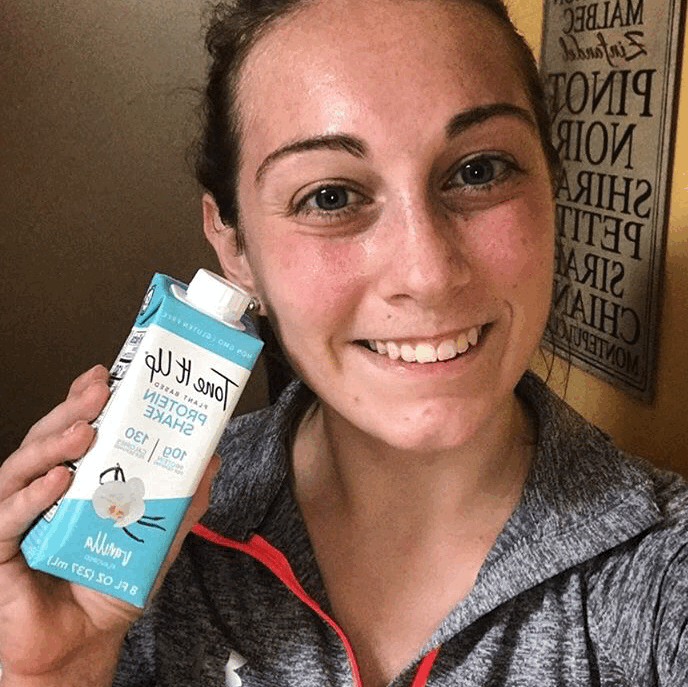 Want more ideas for healthy, easy, and delicious snacks and meals?! The new 31 Day Meal Plan is packed with amazing recipes, meal-by-meal guides, and tips ~ all for just a dolla' a day!! Perfect for the college babe on a budget!