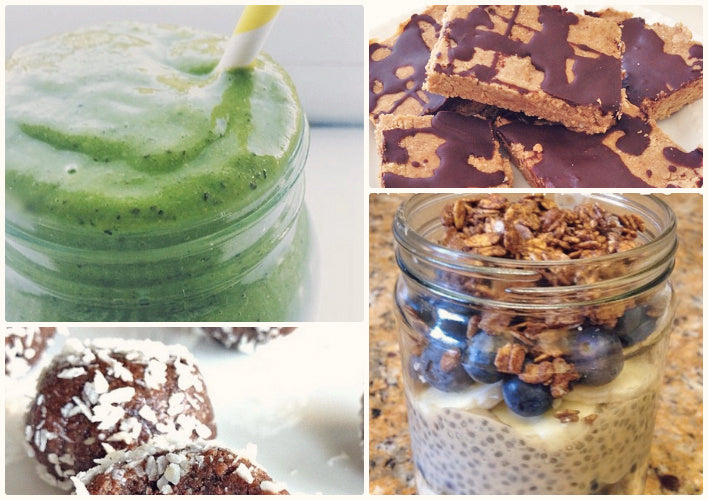 4 DELICIOUS recipes you need to try!
By Katrina Scott on
We love seeing your inventive treats. This team sure knows how to throw it down in the kitchen! From fun takes on pancakes & waffles to decadent sweet treats, your healthy check ins are mouth watering! Today, we're sharing four of our favorite Tone It Up Protein recipes... Want to have your recipe featured? Show us a photo of your Tone It Up Nutrition Plan approved meals and treats on Instagram and Twitter, or post your recipe in the Community. Use the hashtags #TIUTeam and #TIUMeals. If you're baking with the clean, organic protein we created for you, make sure you also hashtag #PerfectFitProtein. Looking for more dishes to make over the weekend? Take a look HERE for our favorite Labor Day recipes.

Coconut-Almond Protein Bars
recipe from @nana_lluvia
Makes 12 bars
Bars
1/2 cup Tone It Up Protein Powder
1/2 cup almond flour
1/2 cup coconut flour
1/2 cup peanut butter
1 tsp vanilla
2 tsp maple syrup
splash of almond milk
Chocolate topping
1/2 bar of 85% dark chocolate
1/2 Tbs of Coconut oil
Instructions:
Mix all bar ingredients together until smooth.
Pour batter into a pan lined with parchment paper and press it down using your hands or the back of a spoon.
Place pan in the freezer for at least 2 hours to set.
To make topping, make a double boiler and stir in chocolate and coconut oil until melted.
Take out the bars and drizzle chocolate on top then place back in the freezer for at least 10 minutes.
When ready to eat, cut into bars and enjoy!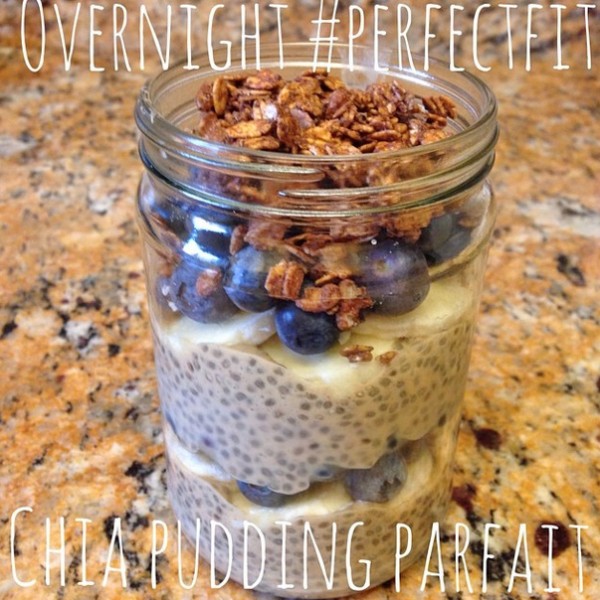 Overnight Chia Pudding Parfait
1 cup unsweetened almond milk
3 Tbs chia seeds
dash of cinnamon
honey or maple syrup to taste
Instructions:
Add almond milk and protein to the blender and blend.
Add chia seeds, cinnamon and honey.
Pour into jar, cover and allow to sit overnight in the refrigerator.
In the morning layer chia pudding with favorite fruit & then top with granola!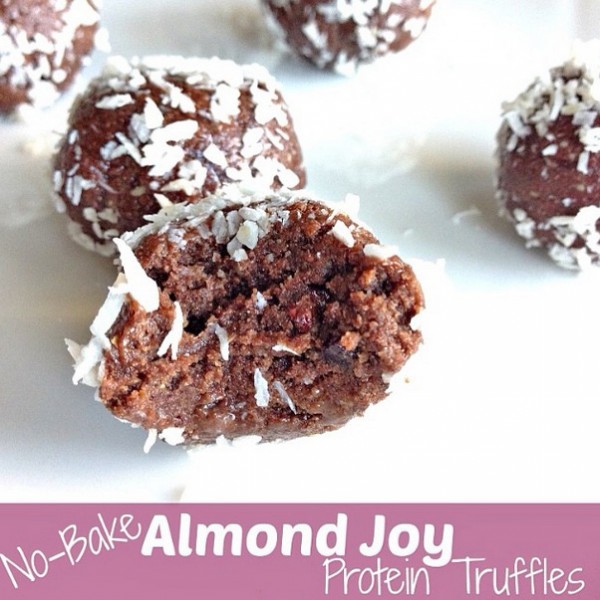 No-Bake Almond Joy Protein Truffles
recipe from @J_Vespa
Makes 12 truffles. Serving size 2
1/4 cup oat flour (to make oat flour, simple pulse raw oats in a blender or coffee grinder)
1 Tbs unsweetened cocoa powder
1 Tbs coconut oil, melted
3 Tbs almond butter
1 Tbs honey or maple syrup
2 Tbs unsweetened almond milk
1 Tbs raw cacao nibs
1/4 cup unsweetened coconut flakes
Instructions:
In a large bowl, mix all ingredients, except coconut flakes, together.
Mix until everything is well incorporated.
Roll the dough into balls.
Dip fingers in water and brush over each truffle before rolling in coconut flakes. Refrigerate in air-tight container up to 5 days.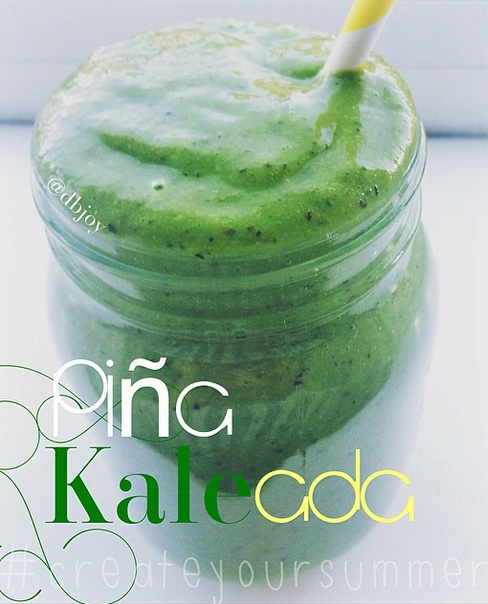 Pina Kale-ada Smoothie
recipe from @dbjoy
2 cups fresh kale
1/2 cup fresh pineapple chunks
1/2 frozen banana
1 scoop Vanilla Tone It Up Protein
1/2 cup unsweetened coconut flakes
1 tsp chia seeds
1 tsp raw honey or maple syrup
1/2 cup unsweetened coconut milk
1/2 cup pure pineapple juice
Instructions:
Add ingredients to your high speed blender and blend until smooth. Don't forget your shake dance! ;)