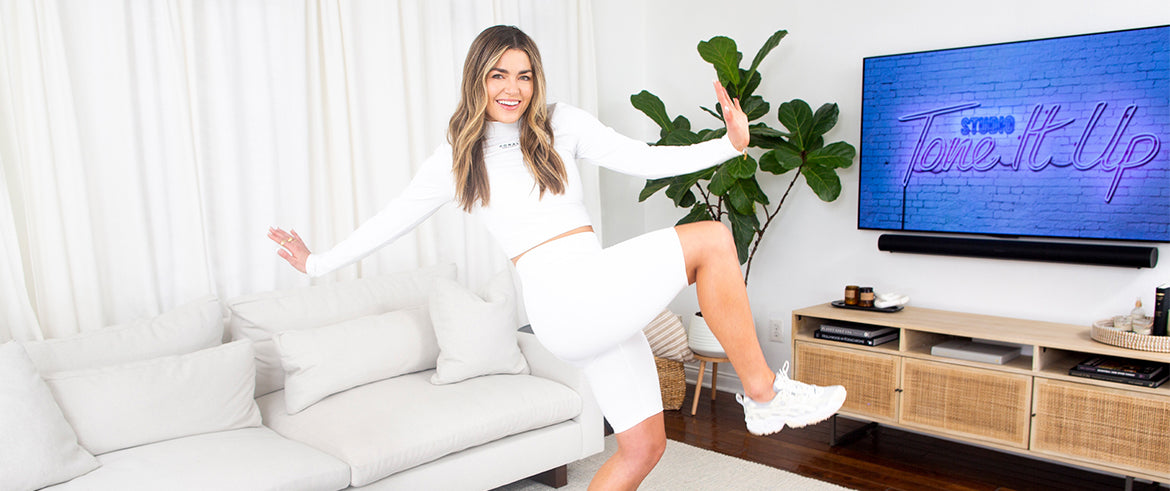 Dance HIIT Groove with Tori!
By Tone It Up on
Feel the music and find your groove in this hip-hop inspired cardio dance class! Tori leads you through light choreography - no dance experience necessary - to get you sweating, sculpting, and having fun!
This class focuses on your grooves. You'll get low and move like a dancer. This is such a fun, light, upbeat workout!
 You can find more great dance cardio workouts in the app. Join Today!