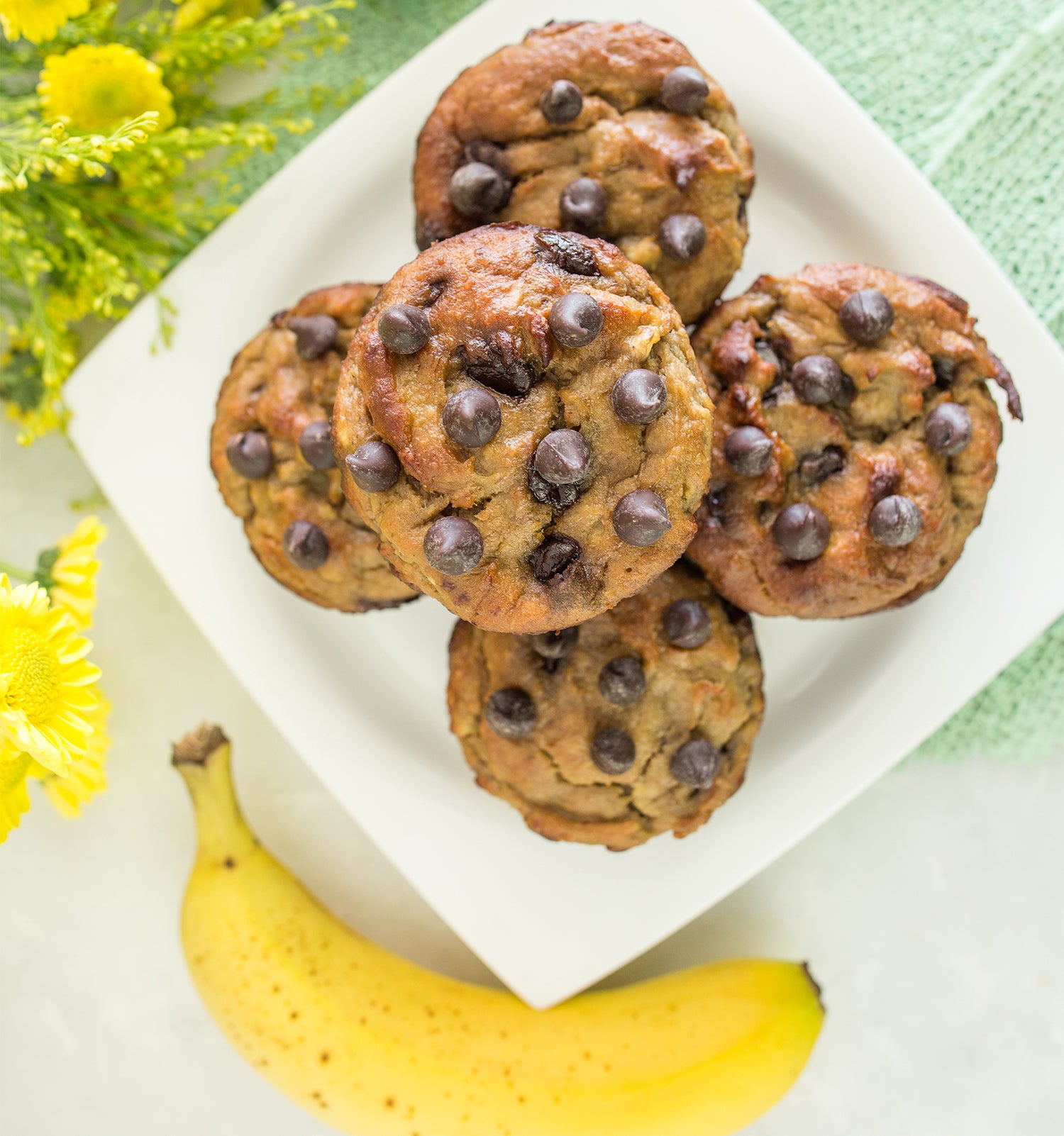 Chocolate Banana Bread Muffins
By Katrina Scott on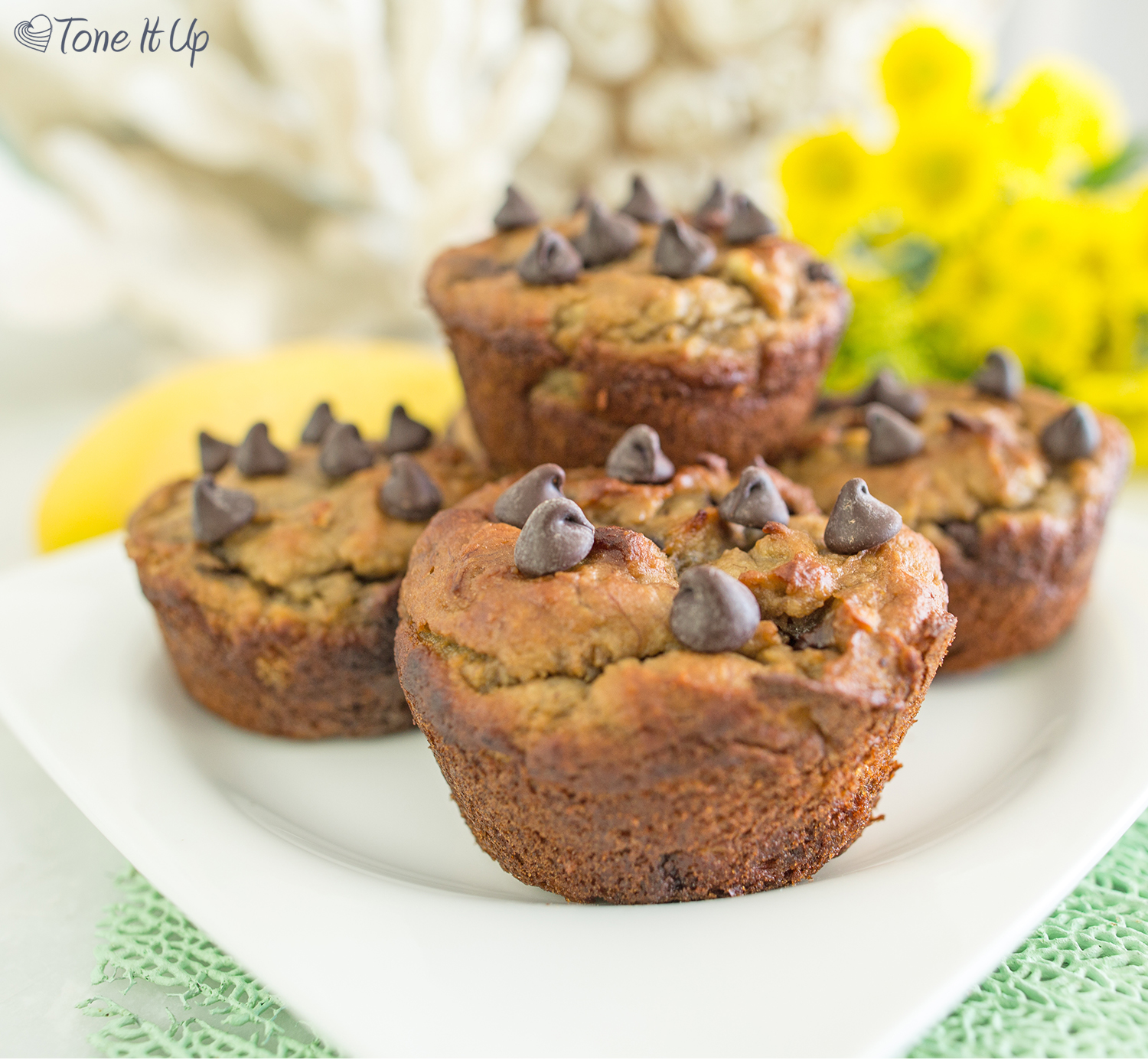 If you're craving a sweet treat that will do your body good, we have just the treat for you! Katrina and I LOVE making muffins to save for the week and take with us to the office!  Today's recipe combines the decadent flavor of chocolate chip cookies with banana bread for a downright delicious snack that's gluten free, protein rich and great on-the-go~~ perfect for all of you that are back to school too! 
Prepare yourself...  these Banana Chocolate Chip Muffins are somethin' to talk about! These babies will satisfy your sweet tooth while nourishing your body with clean, plant-based Tone It Up Protein Make a batch tonight for a sweet breakfast indulgence tomorrow :)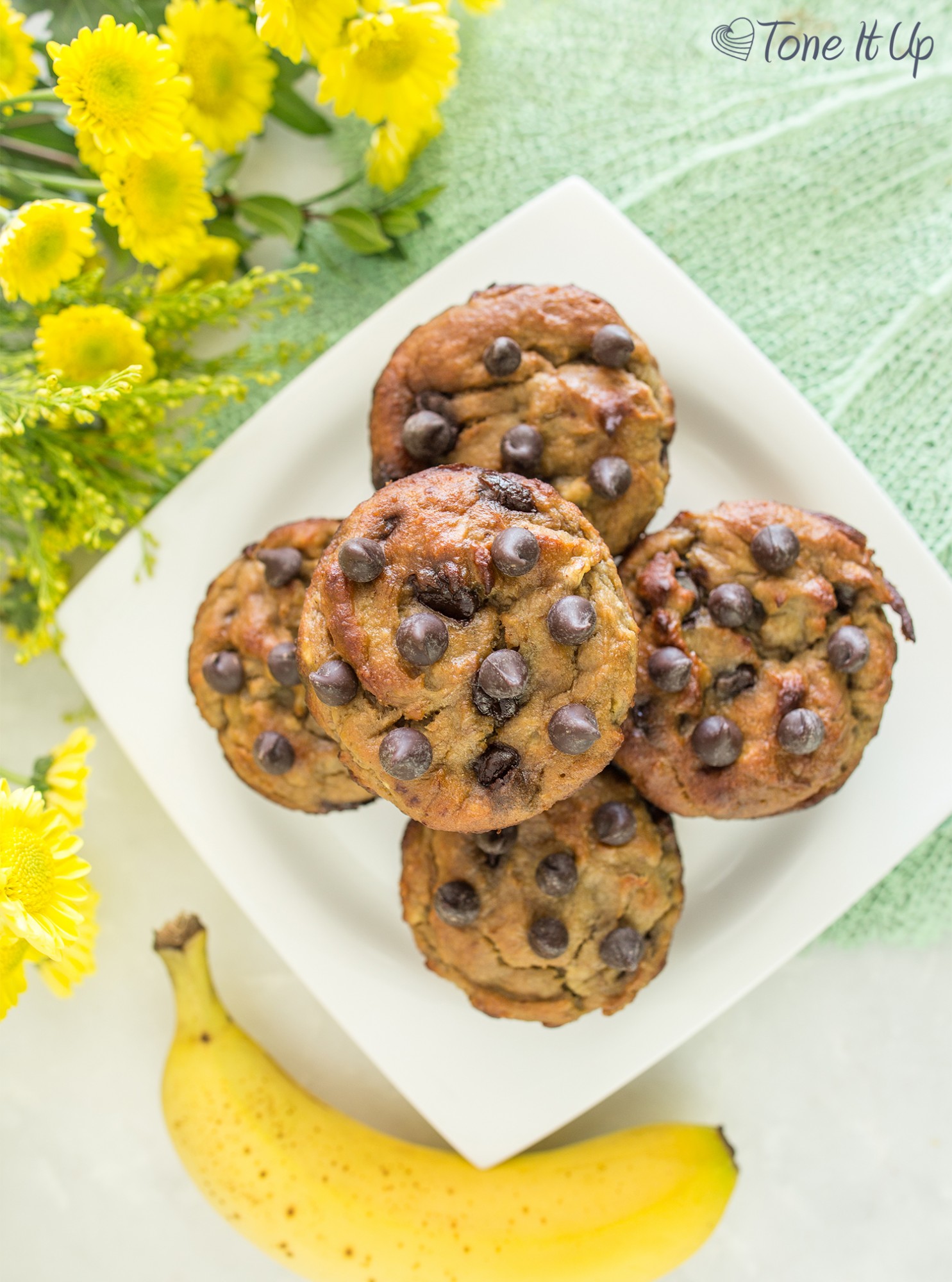 CHOCOLATE BANANA BREAD MUFFINS
Fluffy banana bread meets sweet chocolate in these mouth-watering muffins! 
Makes 12 muffins
One serving = 1 muffin
INGREDIENTS
3 bananas, mashed
½ cup plain Greek yogurt (or almond yogurt)
1 egg
1 Tbsp unsweetened almond milk
¼ cup honey or maple syrup
1 cup almond meal
4 scoops vanilla Tone It Up Protein
1 tsp baking soda
¼-½ cup dark chocolate chips (or cacao nibs!)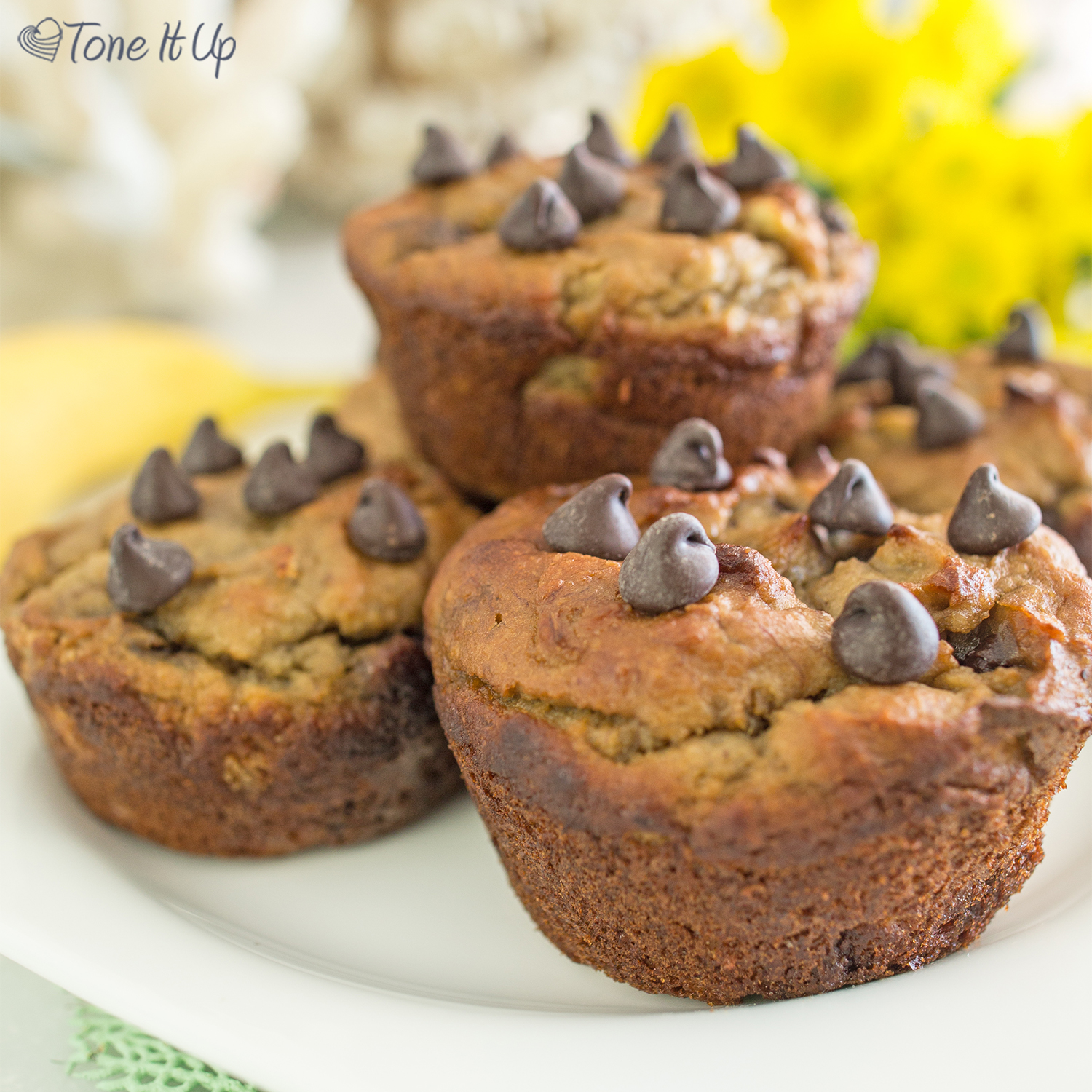 DIRECTIONS
Preheat oven to 350° degrees.
Mix all dry ingredients together in one bowl.
In a separate bowl, mash bananas and stir in remaining wet ingredients.
Slowly add the dry ingredients to the wet and mix until fully incorporated.
Fold in dark chocolate chips.
Spray muffin tin with cooking spray and pour batter into each muffin tray ¾ of the way full.
Bake for 20-25 minutes or until a toothpick comes out clean.
Allow to cool for at least 5 minutes.
Optional ~ add crushed walnuts into the batter or use them to top each muffin before baking!
Your trainers,
Karena & Katrina