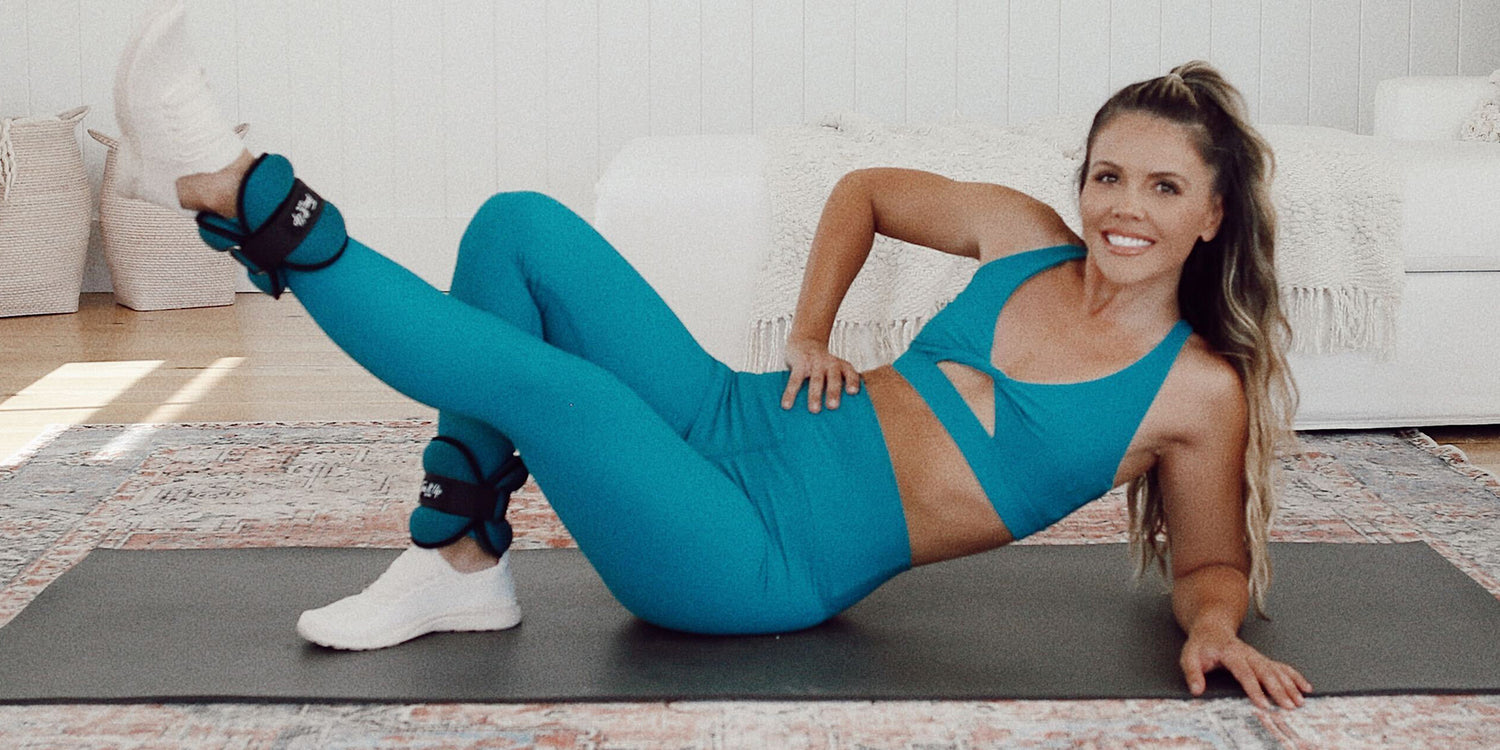 3 Amazing Ankle Weight Workouts You'll LOVE
By Katrina Scott on
If you're looking to level up your workout with a major lower body burn, look no further than your NEW Tone It Up ankle weights! With an extra 2.5 pounds of added resistance, TIU ankle weights are guaranteed to take your fitness up a notch. So where do you start to get that boost in strength, endurance, and cardio? Your Tone It Up App, of course! 
We've got THREE new routines from your trainers Katrina and Tori that show you just how to maximize the booty-toning benefits of ankle weights. Bonus: You'll also learn moves to sculpt your legs and core, while getting that heart rate revving too! So open up your Tone It Up app and head straight to the New Release on demand channel. Press play on one or all three and we promise you'll be a believer in that burn! 
3 Ankle Weight Workouts to Work Your Legs, Booty, and Core 
Aerobics Sculpt
Get that heart rate revving and metabolism burning! Tori leads you through some fun throwback choreography in this aerobics-style workout. You'll feel the fire in your legs thanks to the ankle weights turning up the intensity on exercises like heel kicks, grapevines, and jumping jacks. You'll also power through strength moves like squats, lunges, and leg lifts — with a burns-so-good ab finisher. So throw it back, keep it moving, and don't forget to smile through the sweat! 
Next Level Booty
Time to work that cute booty! Your glutes get all the love in this at-home ankle weight routine with Kat. From squats and deadlifts to lunges and hamstring curls, you'll move in every direction to target your backside, along with your inner and outer thighs. From dynamic full-range-of-motion exercises to barre-inspired pulses, you'll gain strength, stability, muscle growth, and better balance, too!
Long Lean Legs

Sculpt and strengthen your lower half from every angle with this amazing workout with Tori! Your Tone It Up barre instructor shows you how it's done with a series of combo moves, including side steps with squats, planks, and leg lifts. You'll also get creative variations on moves like skaters, clamshells, and kicks. The result: beautifully sculpted legs, waistline-cinching core work, and heart-pumping cardio you'll keep coming back to! 
Grab your own set of Tone It Up ankle weights right HERE. Then try any or ALL of these amazing ankle weight workouts in your Tone It Up app today!