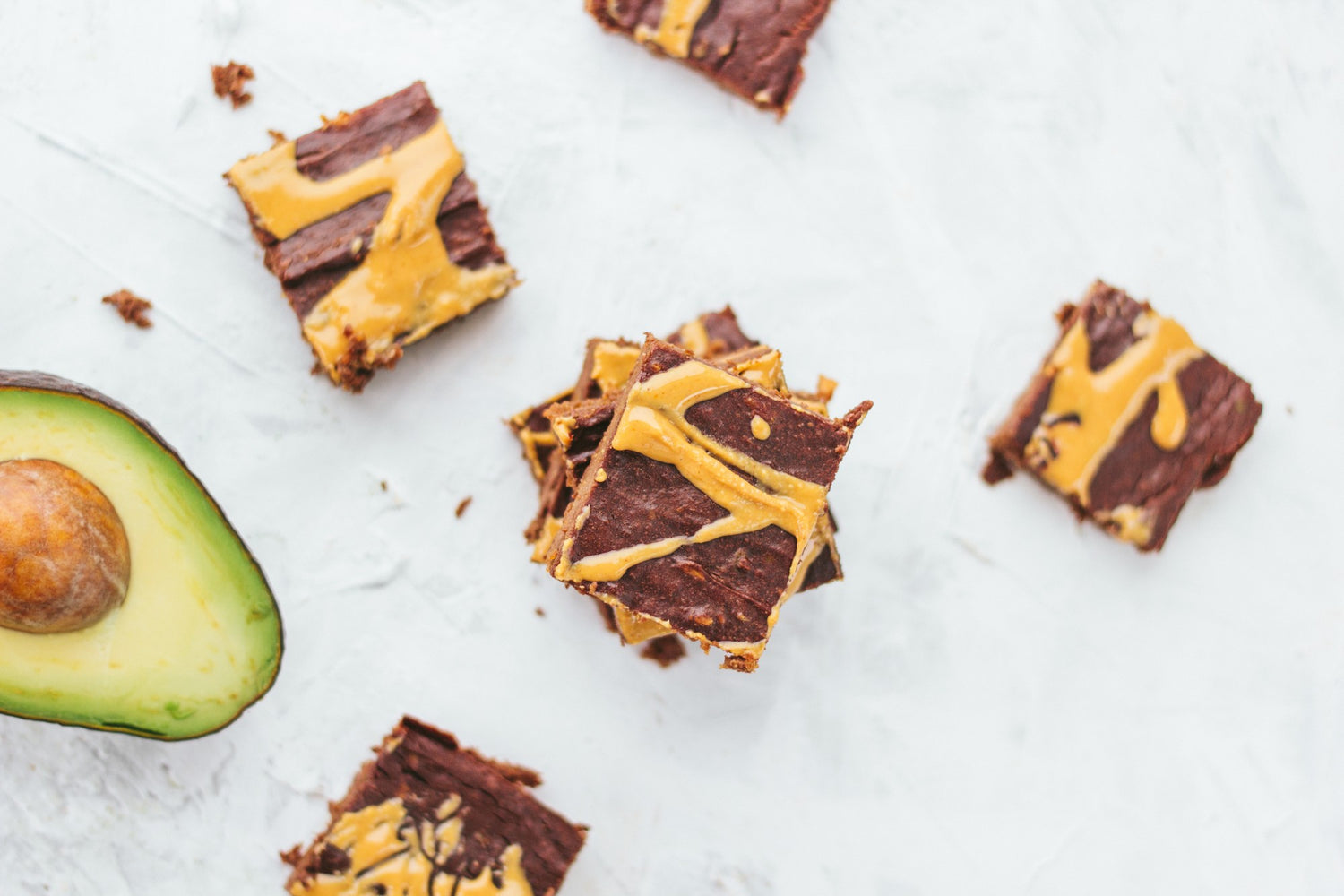 Avocado Peanut Butter Brownie
By Katrina Scott on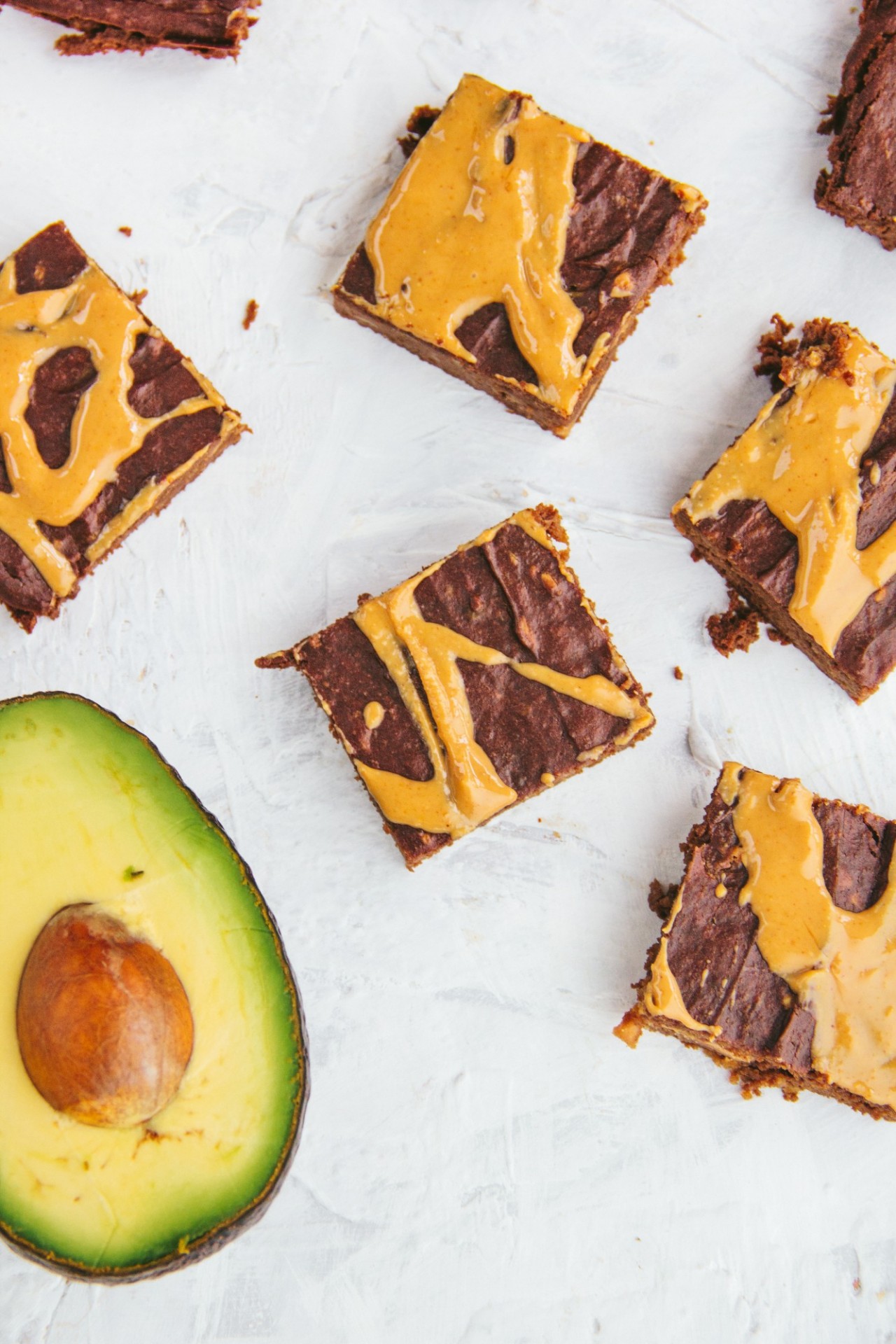 INGREDIENTS: avocados, mashed, melted coconut oil, eggs, maple syrup, vanilla extract, vanilla Tone It Up Protein, oat flour or almond flour, unsweetened cocoa, baking powder, salt, peanut butter, coconut oil spray.
Preheat oven to 350 degrees.
In a bowl, combine wet ingredients (minus the peanut butter).
In a separate bowl, combine dry ingredients.; Mix wet ingredients into dry ingredients.
Pour mixture into a baking pan sprayed with coconut oil spray.
Top with peanut butter, with a few dollops around the entire pan. Use your knife to drag the peanut butter through the mixture to create swirls.
Bake for 30-35 minutes, or until a toothpick comes out clean.
Creamy, dreamy, chocolate-y goodness. We swapped butter for nutrient-packed avocado! Get your vitamin E beauty fix while nibbling on this delish treat.