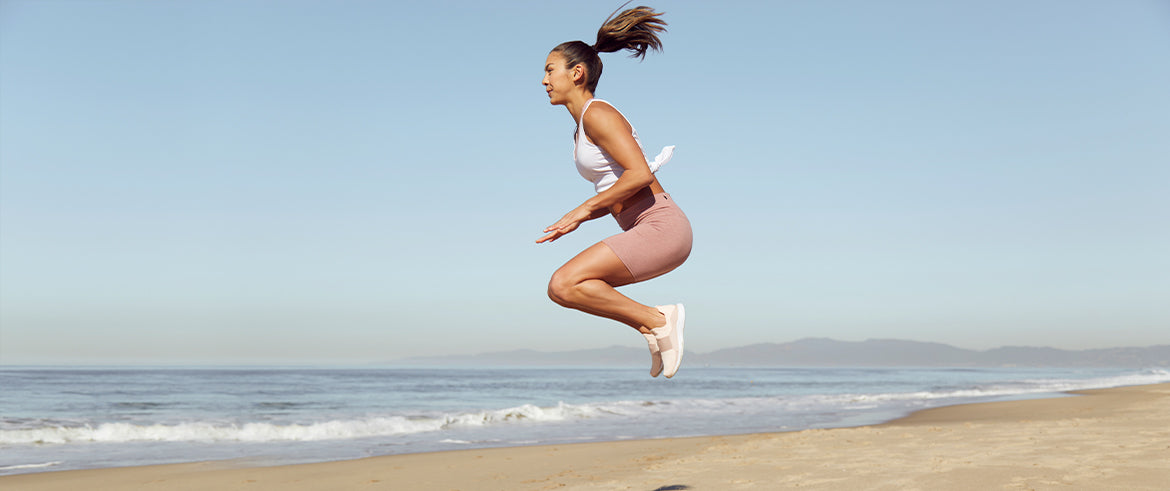 5 Reasons We LOVE HIIT
By Tone It Up on
From heart health to convenience, there's no question that we love a good HIIT workout! HIIT stand for 'High Intensity Interval Training' and it's a great workout style to incorporate to your routine. Your new HIIT program was created to fit into your busy schedule with ease, and bring major health benefits while helping you reach your fitness goals. 💪
Keep reading for some of the top reasons we love incorporating HIIT into our workout routines. 
Your #TIUapp has a full program dedicated to HIIT plus you can also find HIIT workouts in On Demand.
 HIIT workouts are super efficient. When done properly, they can slash your workout time in half. If running isn't your thing, try HIIT instead! You'll get the same fat-burning and cardiovascular benefits, but in way less time. 
HIIT workouts also supercharge your metabolism. Commit to a HIIT routine and your metabolic rate will be boosted for hours after your workout is completed. It all comes back to that amazing afterburn effect! 
HIIT workouts are also great for boosting your endurance. HIIT has been shown to boost VO2 Max, which is your body's ability to have your muscles use oxygen faster than steady-state cardio. This boost keeps you ready to rock whatever challenge comes your way!
 HIIT workouts also help your heart! ❤️ Protecting your heart health is so important. HIIT workouts can reduce your heart rate and blood pressure, as well as lower blood sugar and insulin resistance. 
Finally, HIIT workouts are great anytime, anywhere! If you don't have any machines or weights available, and especially when you're traveling or on the go, HIIT is the perfect workout to do with just your bodyweight. 
Wow, what a feeling! 💕  Kudos for crushing your workouts this week and every week! 🙌  to all of you for staying dedicated to your goals! 
What other types of programs would like you to see in your app? Let us know in the comments below!👇 
Your new HIIT program is HERE 
Find some fun kettlebell moves to incorporate into your HIIT routine HERE