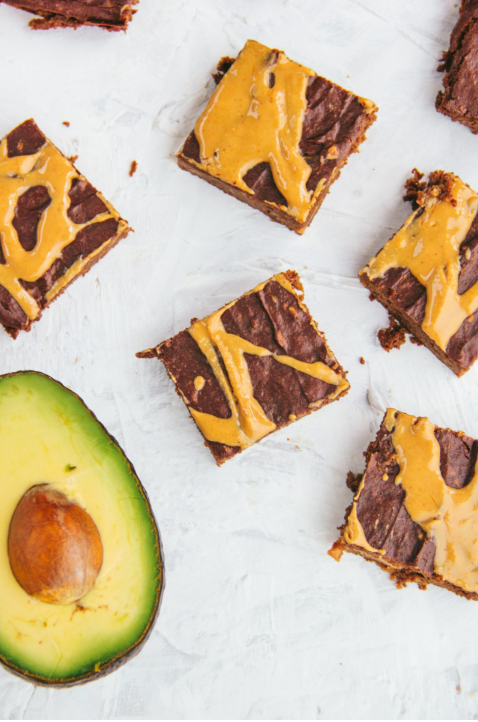 Avocado Peanut Butter Brownies
By Tone It Up on
Ingredients:
Avocados (mashed)
Melted coconut oil
Eggs
Maple syrup
Vanilla extract
Vanilla Tone It Up Protein
Oat flour or almond flour
Unsweetened cocoa
Baking powder
Salt
Peanut butter
Instructions:
1. Preheat oven to 350 degrees.
2. In a bowl, combine wet ingredients (except the peanut butter).
3. In a separate bowl, combine dry ingredients.
4. Mix wet ingredients into dry ingredients.
5. Pour mixture into a baking pan sprayed with coconut oil spray.
6. Top with peanut butter, with a few dollops around the entire pan. Use your knife to drag peanut butter through the mixture to create swirls.
7. Bake for 30-35 minutes, or until a toothpick comes out clean