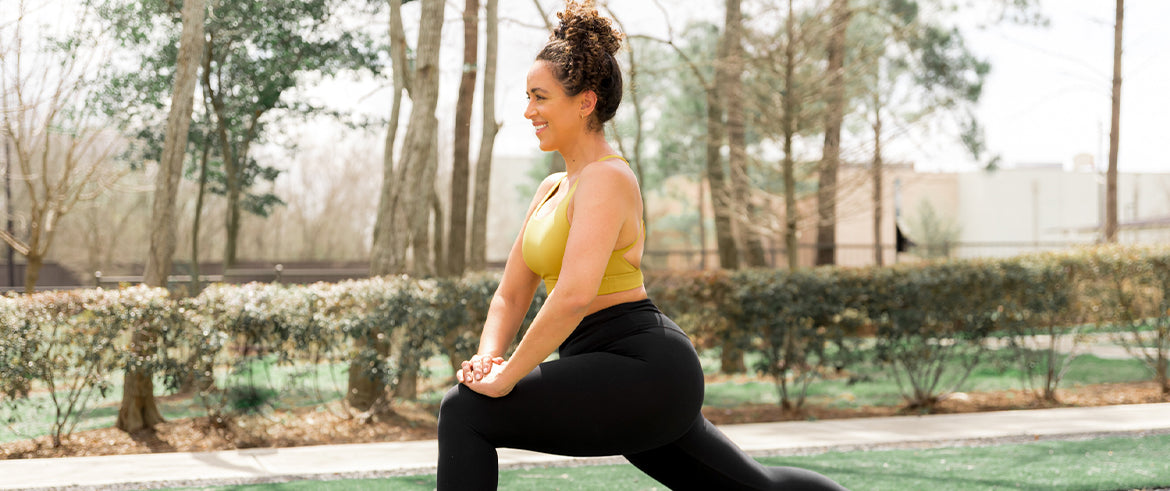 3 Quickie Workout Tips For Your Busiest Days
By Tone It Up on
No matter what you do, some days there just isn't time for a long workout. Life happens and we completely get that! We have those times too where we look up from the computer after a long day and think, "What happened to this day?!" 
Here's the most important thing to remember: Just because you can't get a full workout in, doesn't mean the day is lost or it doesn't "count." Some movement (even 10 minutes!) is so much better than nothing, and it can completely change your day! Just a few minutes of movement will boost your endorphins and can get your heart rate up and your metabolism revved. 
Here are our go-to tips for squeezing in a quick sweat sesh on our busiest days. 
---
Get after move-based routines
Have you seen that we added move-based routines in the TIU app?! We love these because you can do them anytime, anywhere and listen to your own music. Each routine varies on time but most take less than 20 minutes and some are even quicker. They are all super efficient and target specific muscle groups so you can go all in on what you want to work that day. 
Check out the Express channel
We have an entire On Demand channel in your app dedicated to quick workouts! In the Express channel, you'll find HIIT, booty, arm, cardio abs, yoga sculpt, and stretching routines — all in under 10 minutes. Choose a HIIT, cardio, or tabata style workout to get your heart rate up fast or a sculpting routine to tone in 10. If you have a little more time, you can combine two of these routines. 
Get creative 
Squeeze in movement wherever and however you can! We love to take a 15-minute stroll around the neighborhood with our morning coffee or take conference calls while on walks. If you have plans with a girlfriend or your partner, how about suggesting a walk or taking a class together? Have just a few minutes between meetings? Squat it out or drop down and hold a plank for a minute. Those little things add up in a big way! 
---
You can find tons of quick routines for busy babes in your TIU app! 
GET THE APP