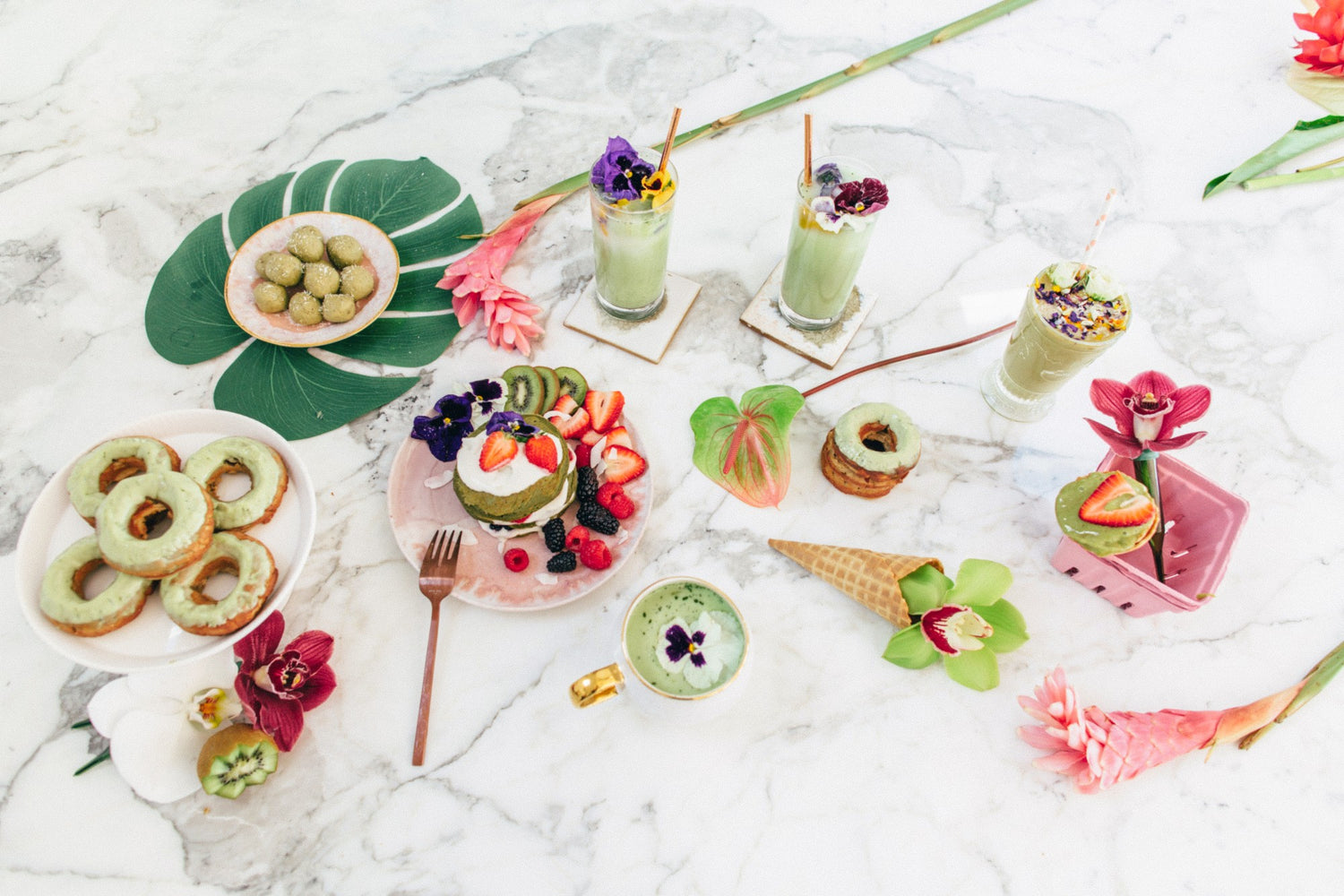 Why We Love Matcha So Matcha
By Katrina Scott on
Are you in love with matcha as much as we are?! By now you've probably caught on to our obsession...matcha donuts, pancakes, lattes, protein bites, we just can't get enough! We even made a whole section of the Bikini Meal Plan all about matcha! Best part: this trendy tea delivers so many amazing health benefits too. If you haven't jumped on the matcha train yet, here's why you should! 💚


Antioxidant boost
Matcha is packed with antioxidants, which help keep your immune system strong and can protect against harmful bacteria! Studies show that matcha powder has even more antioxidants than goji berries, dark chocolate, blueberries, and spinach! 🍫🌿
Naturally detoxifying
When in powder form, matcha contains a huge dose of chlorophyll ~ which has very powerful detoxifying properties. Chlorophyll binds to heavy metals and toxins and flushes them out of the body. Think of each matcha latte, donut, or pancake as a mini detox!
Caffeine without the crash
One of the reasons we love matcha so matcha 😉 is because it gives you the perfect amount of caffeine and energy boost without the jitters or crash! Our bodies actually absorb the caffeine in matcha differently than we do coffee! Matcha helps to sustain your energy throughout the day...it's perfect for busy babes on the go!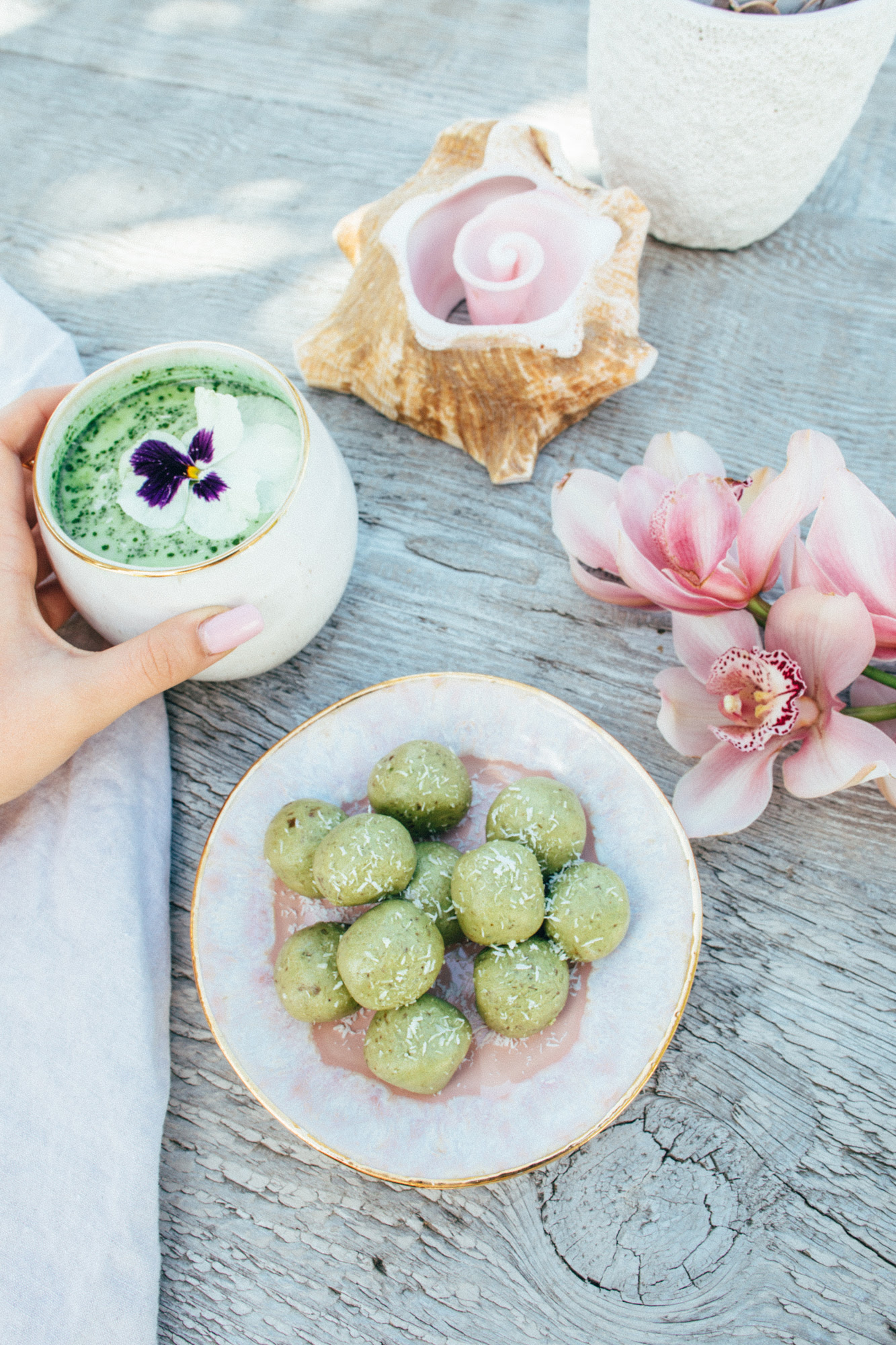 Metabolism boosting
Metabolism revving with your matcha donuts?! YES PLEASE!! Green tea contains a powerful antioxidant called EGCG, which has been shown to increase your metabolism!
You can find matcha at most grocery & health food stores or on Amazon! Look for brands that don't contain added sugars or artificial sweeteners!
And check out your Bikini Series Meal Plan for all our fave matcha smoothies and treats! They're SO good!!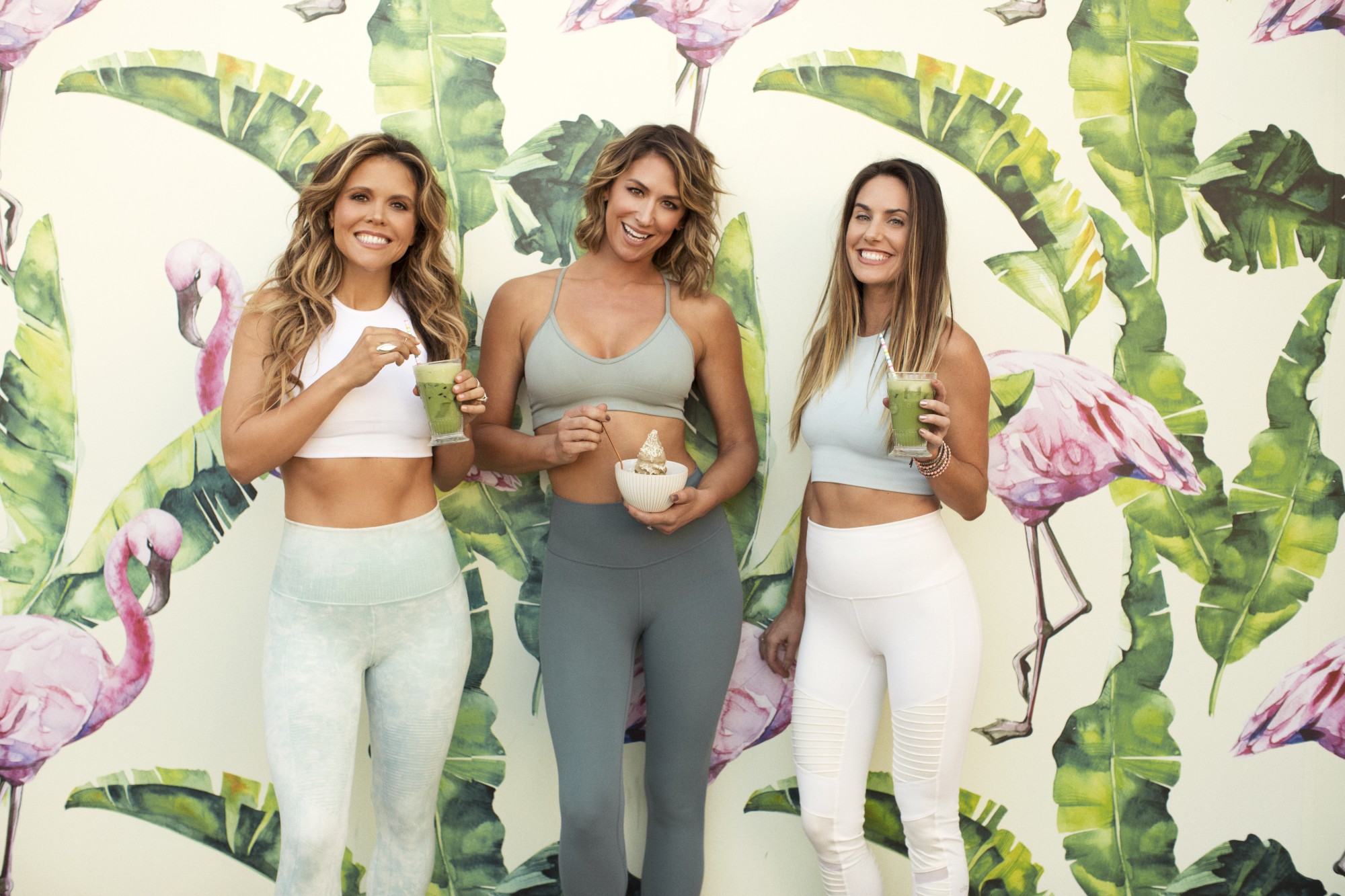 Looking for more science-backed tips like this? We gotchu girl! The Tone It Up Nutrition Program is packed with info on what to eat, when, and why to boost your metabolism & feel your best — plus thousands of amazing recipes!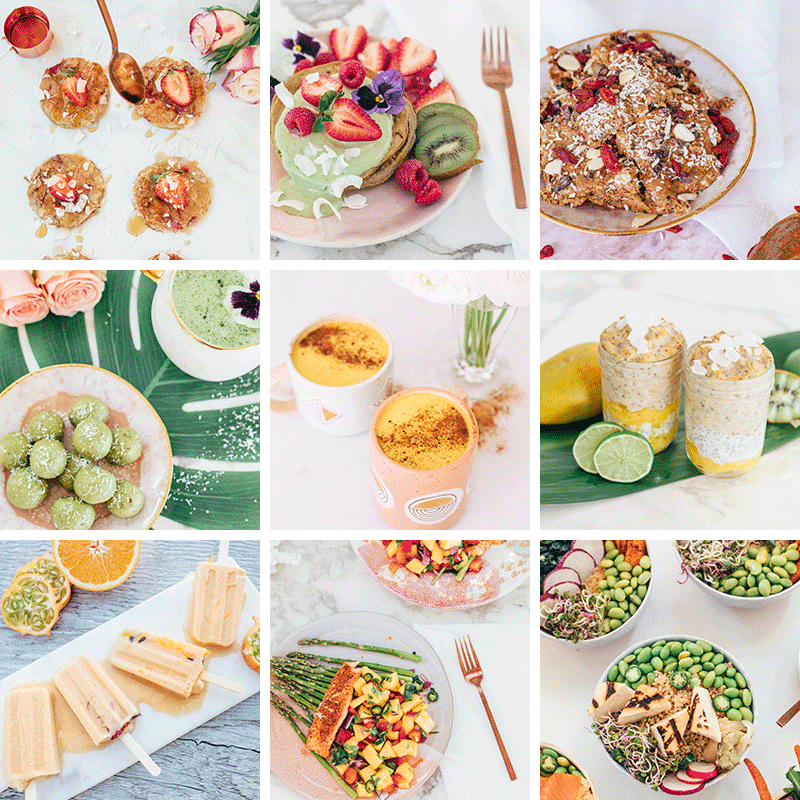 The Buzzy Ingredient We Love So Matcha - - - It boosts your metabolism, energy, and immunity!