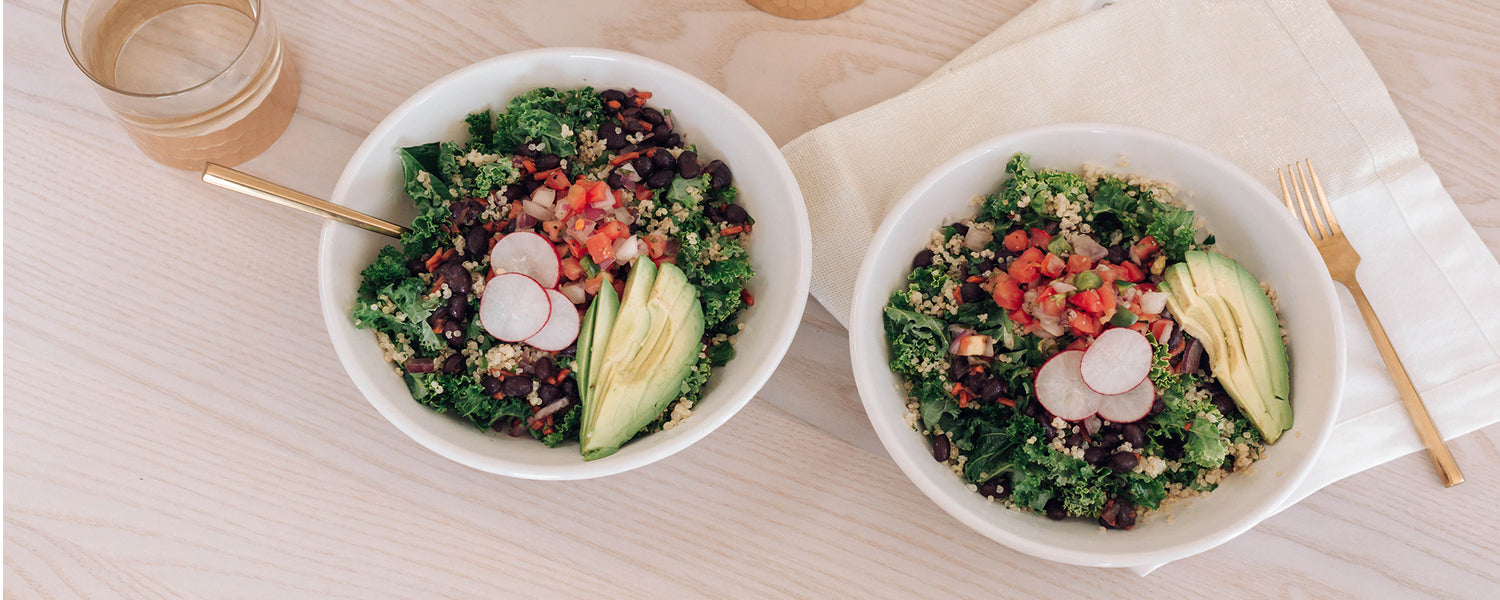 Healthy Burrito Grain Bowl
By Katrina Scott on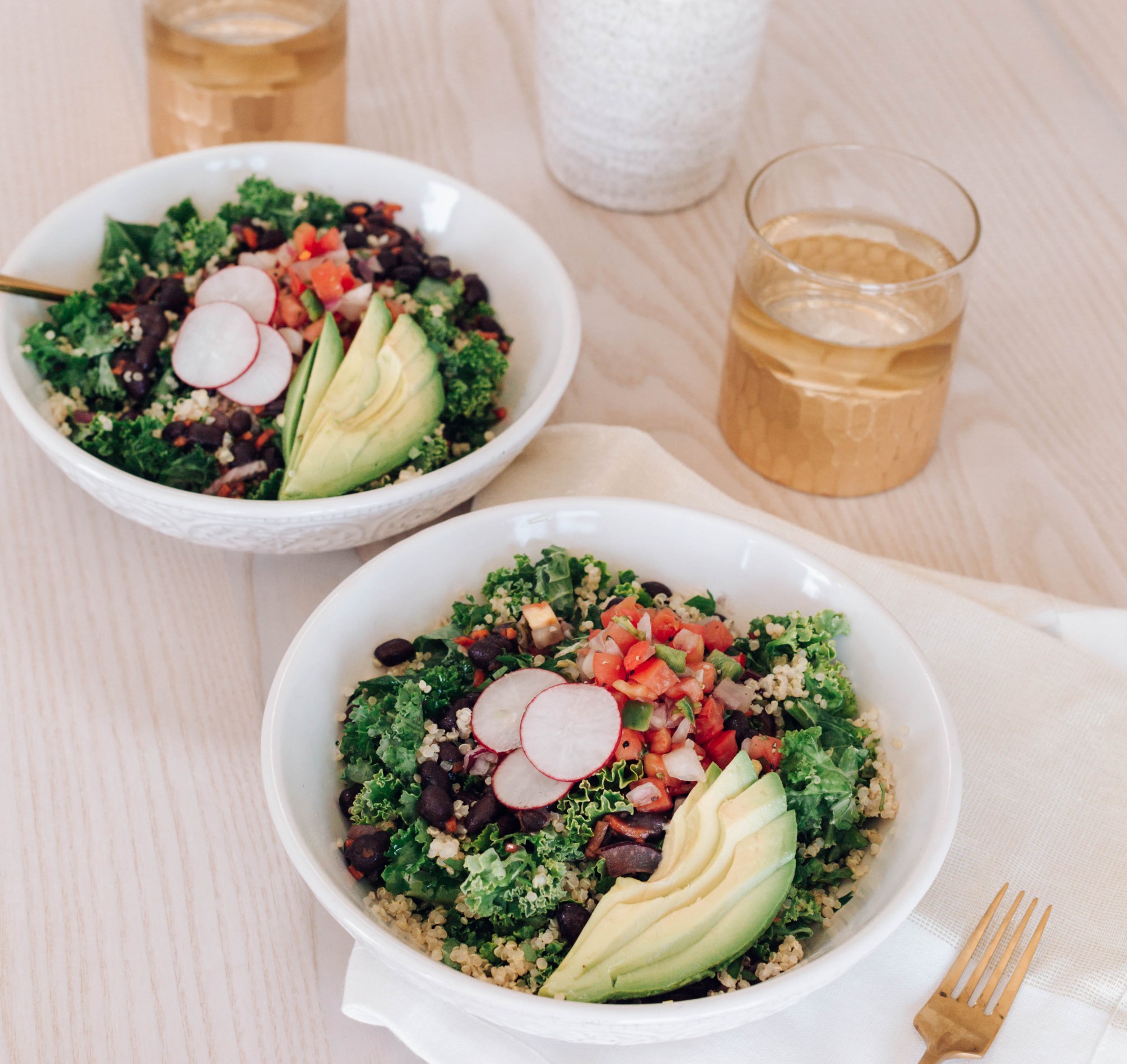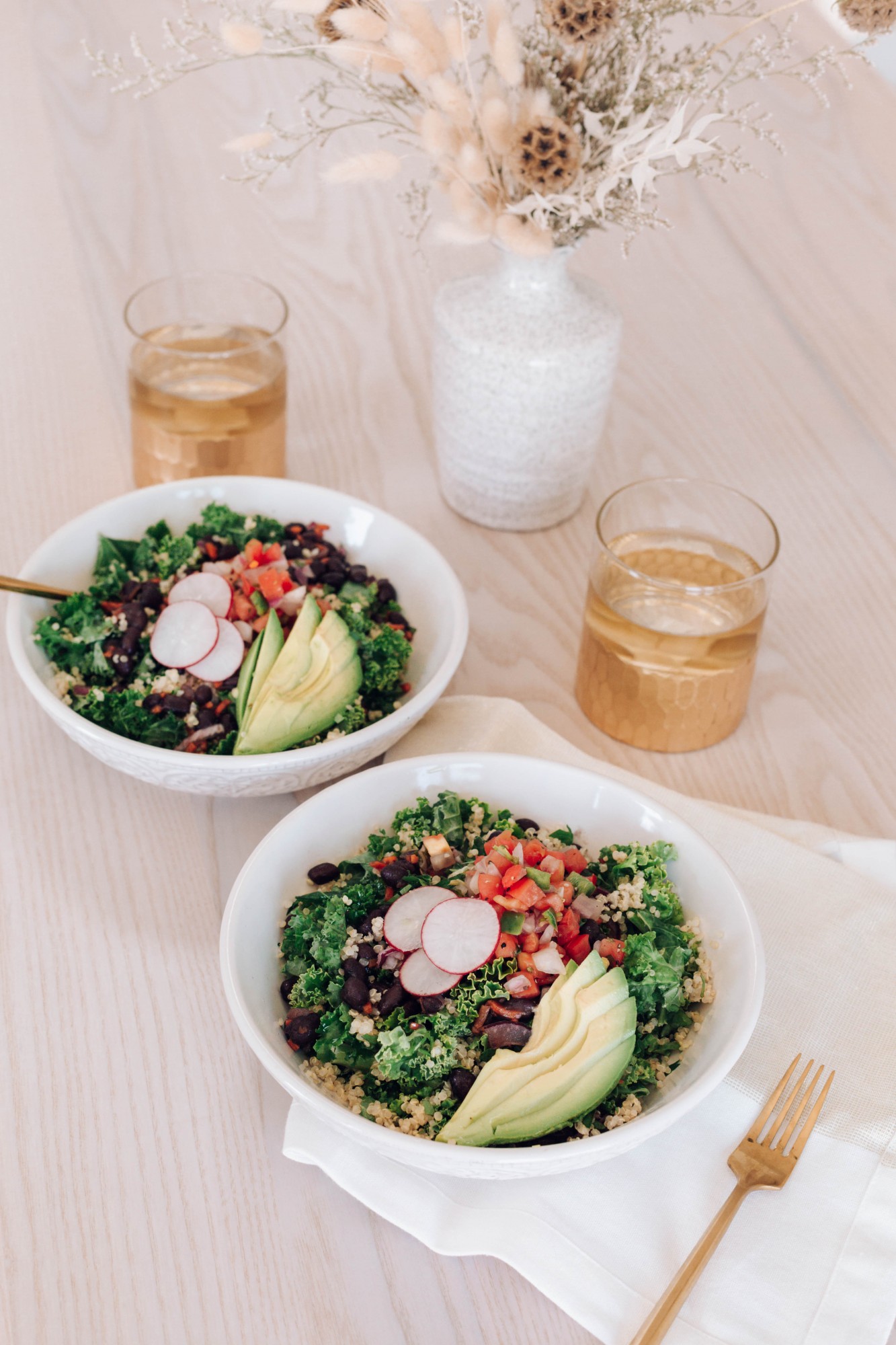 Hey beautiful! So we wanna know...what are some of your favorite recipes so far in the 31 Day Meal Plan? Tell us in the comments below! There are so many to choose from, we can't pick a fave! Lately we've been loving this Burrito Grain Bowl for an easy lunch at the HQ. It's inspired by one of our go-to restaurant dishes in Manhattan Beach. It's so delicious and packed with antioxidants and healthy fats to keep you satisfied 'til dinner! Enjoy babe! xxo, K&K
Better Burrito Grain Bowl
Makes 1 serving
Ingredients:
½ cup cooked quinoa
1 Tbsp. chopped cilantro
1 lime wedge
1 cup kale
1 tsp. olive oil
½ cup canned black beans, drained and rinsed
¼ cup chopped carrot
2 Tbsp. finely diced red onion
¼ tsp. cumin
Pinch of sea salt
¼ avocado, sliced
1 radish, sliced thin
2 Tbsp. pico de gallo or salsa
Directions:
1. Combine quinoa and cilantro in a bowl, squeeze the lime wedge over it, and mix well.
2. Place kale in a serving bowl and top with the cilantro-lime quinoa.
3. Heat oil in a nonstick skillet over medium heat, add beans, carrots, red onion, cumin, and salt; sauté for 5 to 6 minutes, until just tender. Add to the serving bowl with greens and quinoa.
4. Top with avocado, radish, and pico de gallo.

Get more delicious & easy recipes just like this in your 31 Day Meal Plan! It's filled with amazing fall recipes, meal-by-meal guides, grocery lists, and meal prep tips!