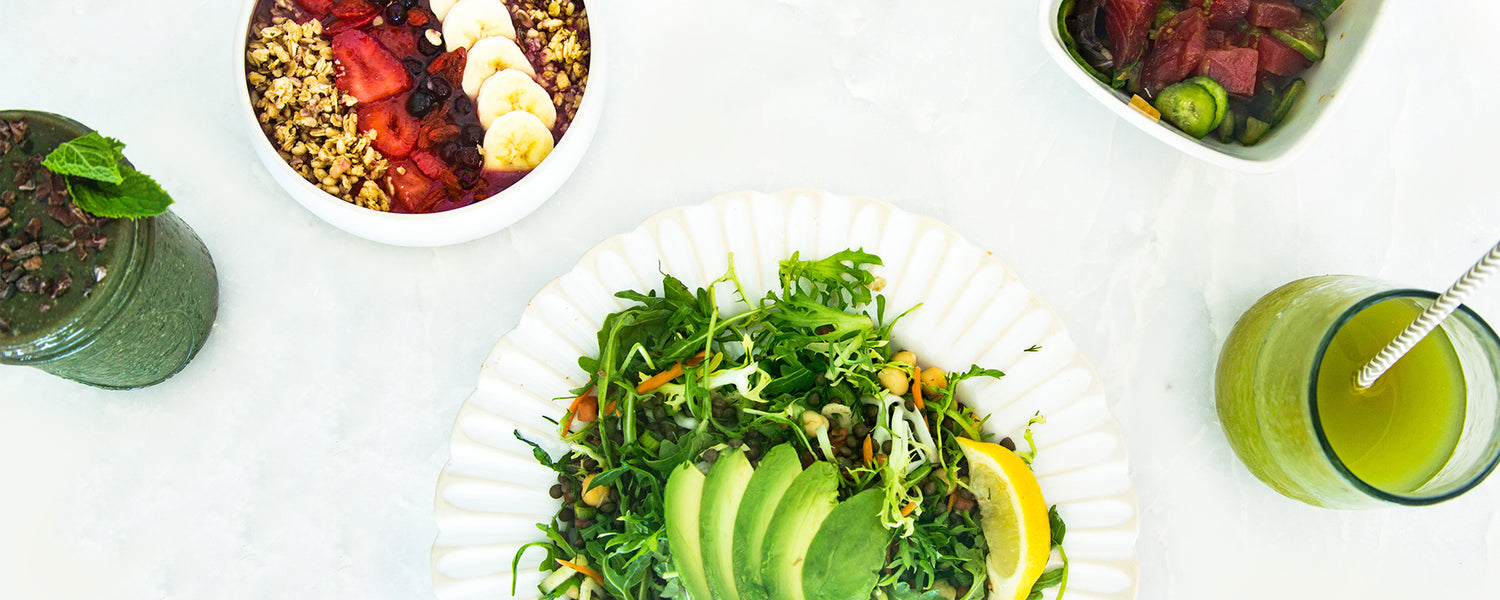 TIU HQ FAVE ~ Farmers Market Poke
By Katrina Scott on
We always pick this one up from our local Farmers Market. The important thing here is to make sure you get sushi grade tuna! We love this protein-packed recipe because it's light and refreshing. You can even throw it over a salad or toss it in a piece of romaine lettuce to make a poke taco! Yummm. Helloooo Nutrition Plan approved goodness!
Sushi grade tuna, cubed, cucumber, chopped, watermelon radish, thinly sliced, green onions, chopped, soy sauce, sesame oil, red pepper flakes (optional)
Combine the cubed sushi grade tuna, soy sauce, sesame oil, and red pepper flakes (optional) in a bowl. Cover and place in the fridge for two hours.
Take out of the fridge and toss with cucumber, radish, and green onions! Serve immediately.
Ahi Poke makes a great high protein meal for lunch or dinner!