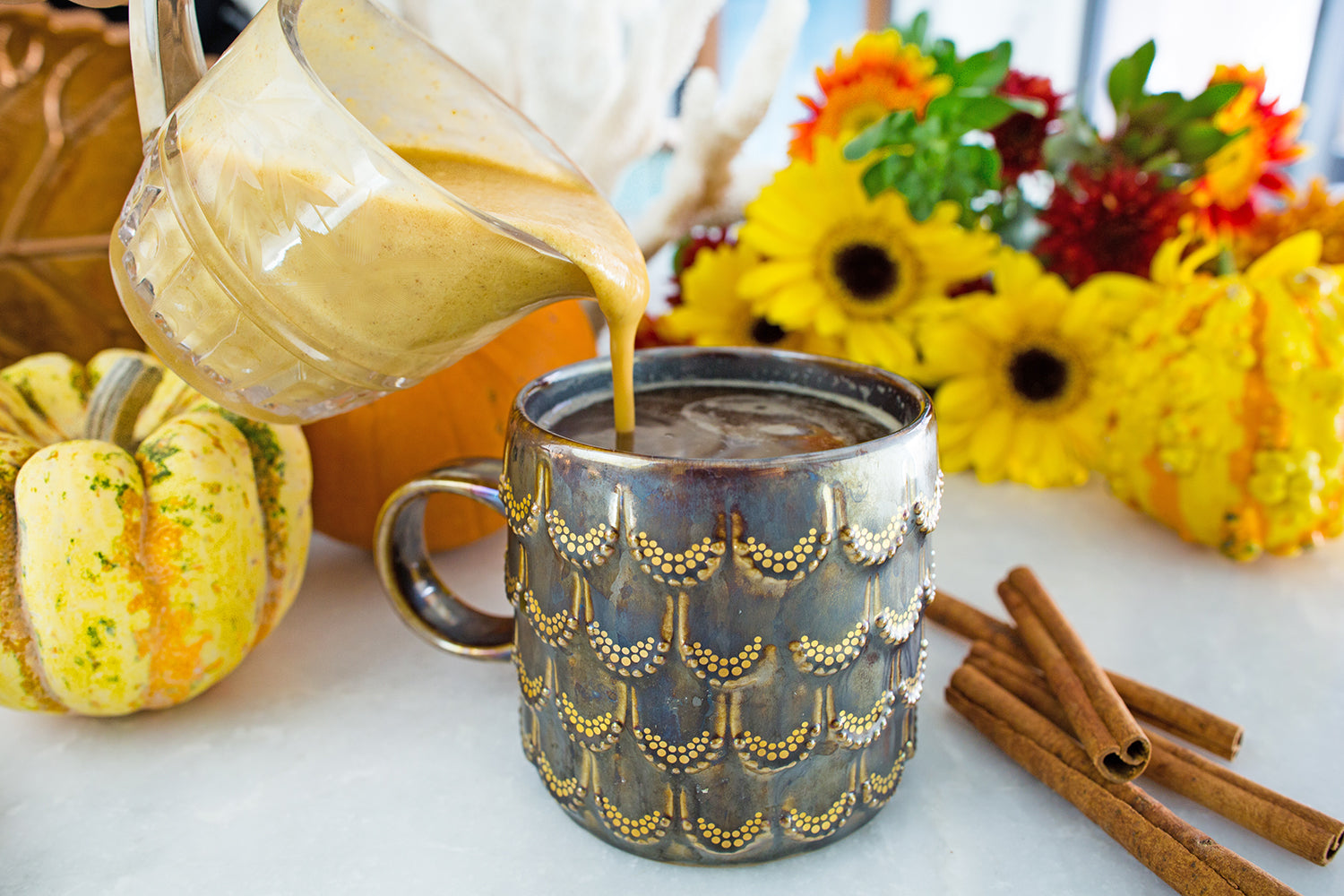 TIU Approved Pumpkin Spice Creamer
By Katrina Scott on
Our Pumpkin Spice creamer is a velvety dream. It's dairy-free and contains only natural sugar. The trick here is using dates to create a syrup-like sweetener that's completely natural.
INGREDIENTS: dates, pitted, warm water, unsweetened almond milk, pumpkin puree, pumpkin spice, of cinnamon, vanilla extract, coconut oil
Soak dates in warm water for about 5 minutes to soften. Once soft, remove the pits and throw out the water. Add 1/2 a cup of new, warm water to your blender along with the pitted dates and blend. Continue blending until a syrup-like paste forms.
Next, add remaining ingredients and continue blending for about 3-5 minutes, until smooth. Store in a mason jar or sealed container in the refrigerator. It will keep for up to 4 days. Feel free to warm it up a little before pouring into your coffee!
Get ready for a sweet, creamy and oh-so-DELICIOUS morning!
Nutrition Facts: 1 serving=2 Tbs. 7g carbs / 2g fat / 1g fiber / 47 calories