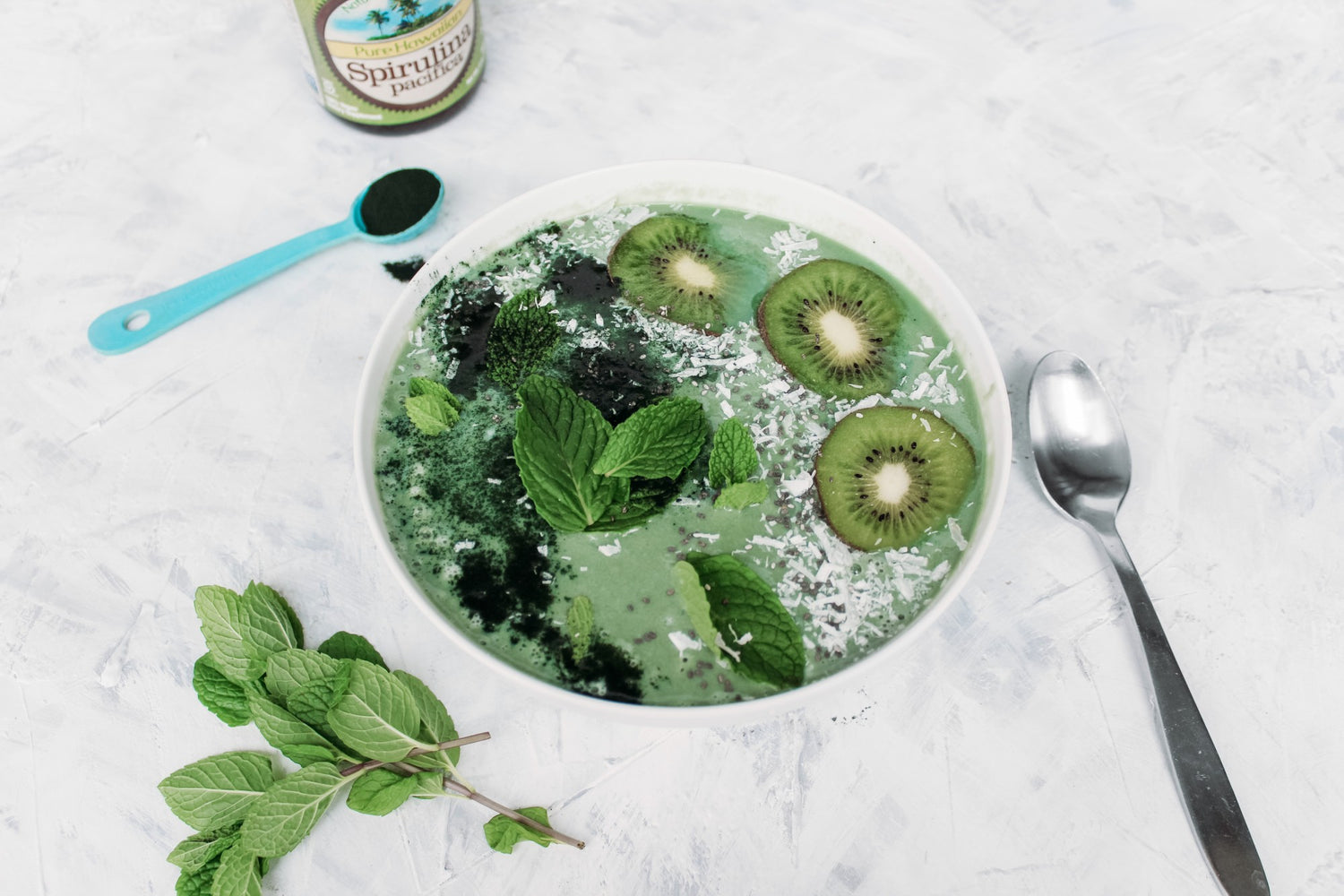 We've Been Using This Superfood For Glowing Skin and Gorgeous Insta Pics!
By Katrina Scott on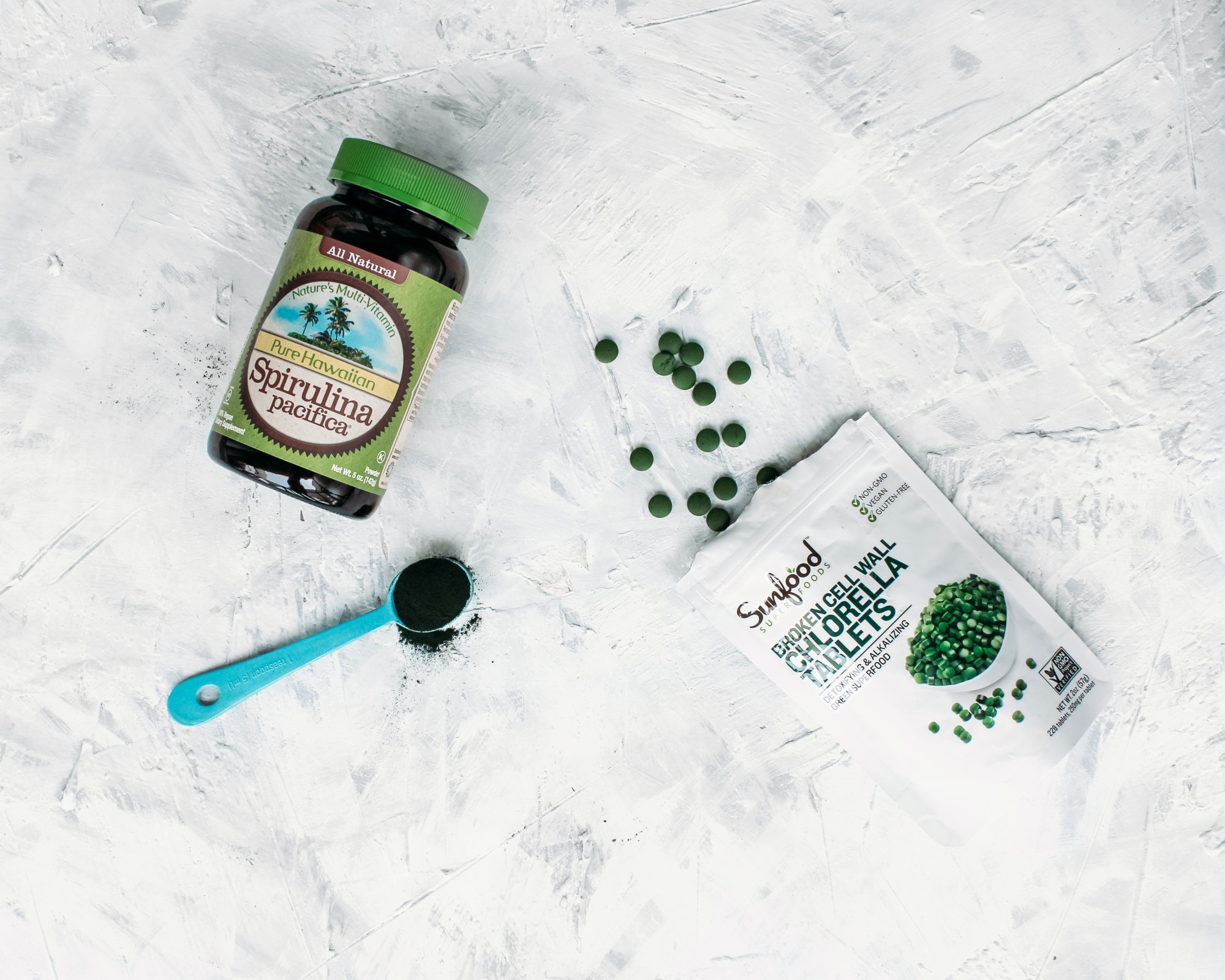 We've been all about gorgeous greens on Instagram lately. The entire HQ was obsessed with this teal superfood smoothie, and we're still dreaming about that mermaid toast. It was magical! The beautiful blue-green colors come from an algae called spirulina. We've been using it so much lately, and today we're telling ya all about the amazing benefits! Spirulina and its close cousin chlorella are algae that can brighten your skin, decrease your body fat percentage, and protect your heart. Both are actually live organisms that grow in fresh and salt water and are extremely nutrient dense. These superfoods are incredibly easy to add into your Tone It Up Nutrition Plan meals and all ya need is about 1 tsp. a day! And those colors…get ready to snap some pics!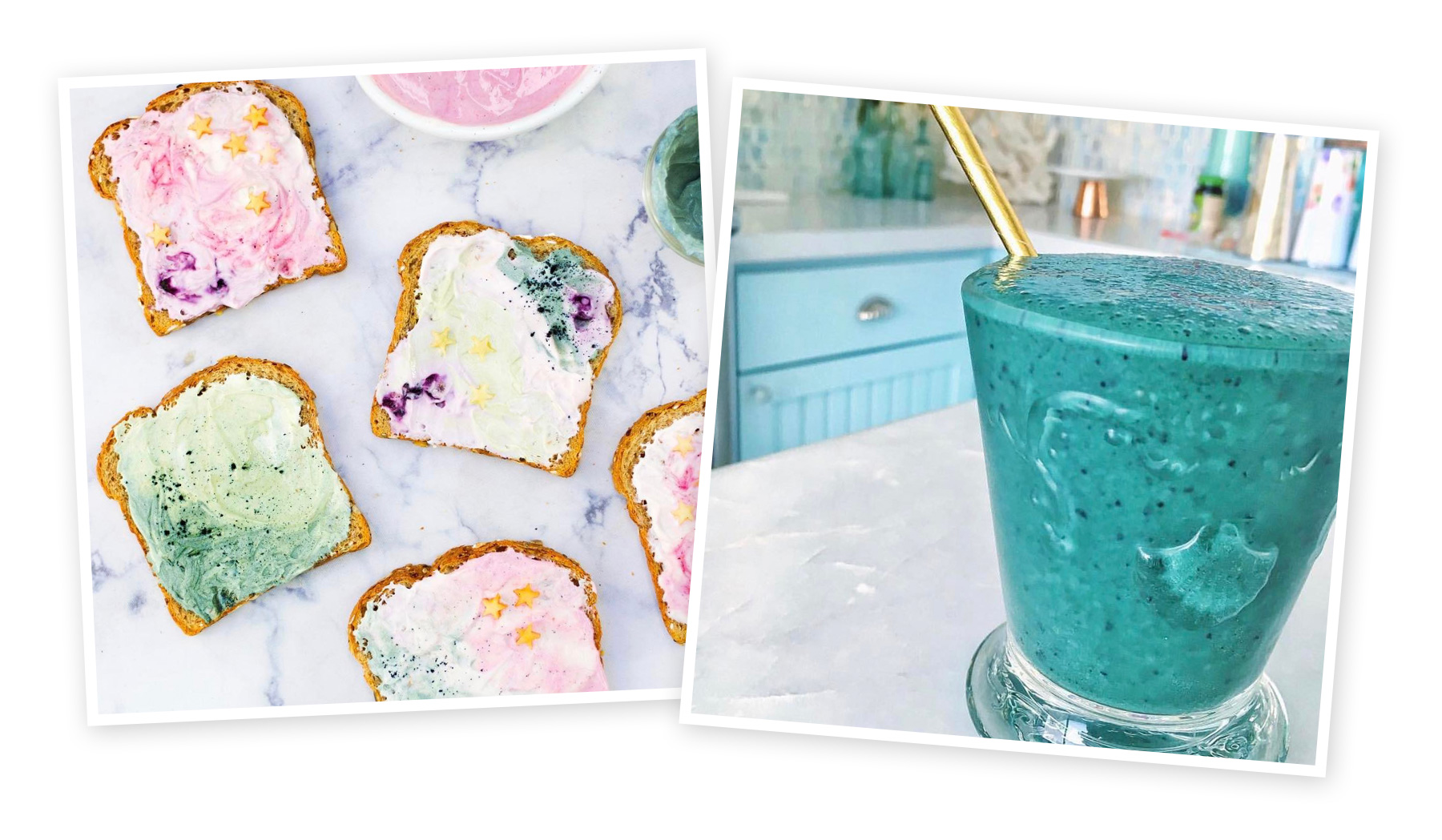 Check out all the deets below!


Spirulina
Spirulina is a blue-green algae that comes in powder or tablet form. Just 1 tsp. contains 2 - 4 grams of protein and enough B12 and vitamin A for an entire day! The color that makes smoothie bowls look so Insta-worthy comes from the antioxidant powerhouse phycocyanin. It decreases inflammation in the bod, which keeps your skin looking fab. The antioxidant also reduces oxidized LDL (bad) cholesterol, which has been linked to heart disease.¹ And spirulina is so easy to add into your meals, especially as a #TIUgirl! Check out our new fave superfoods smoothie bowl!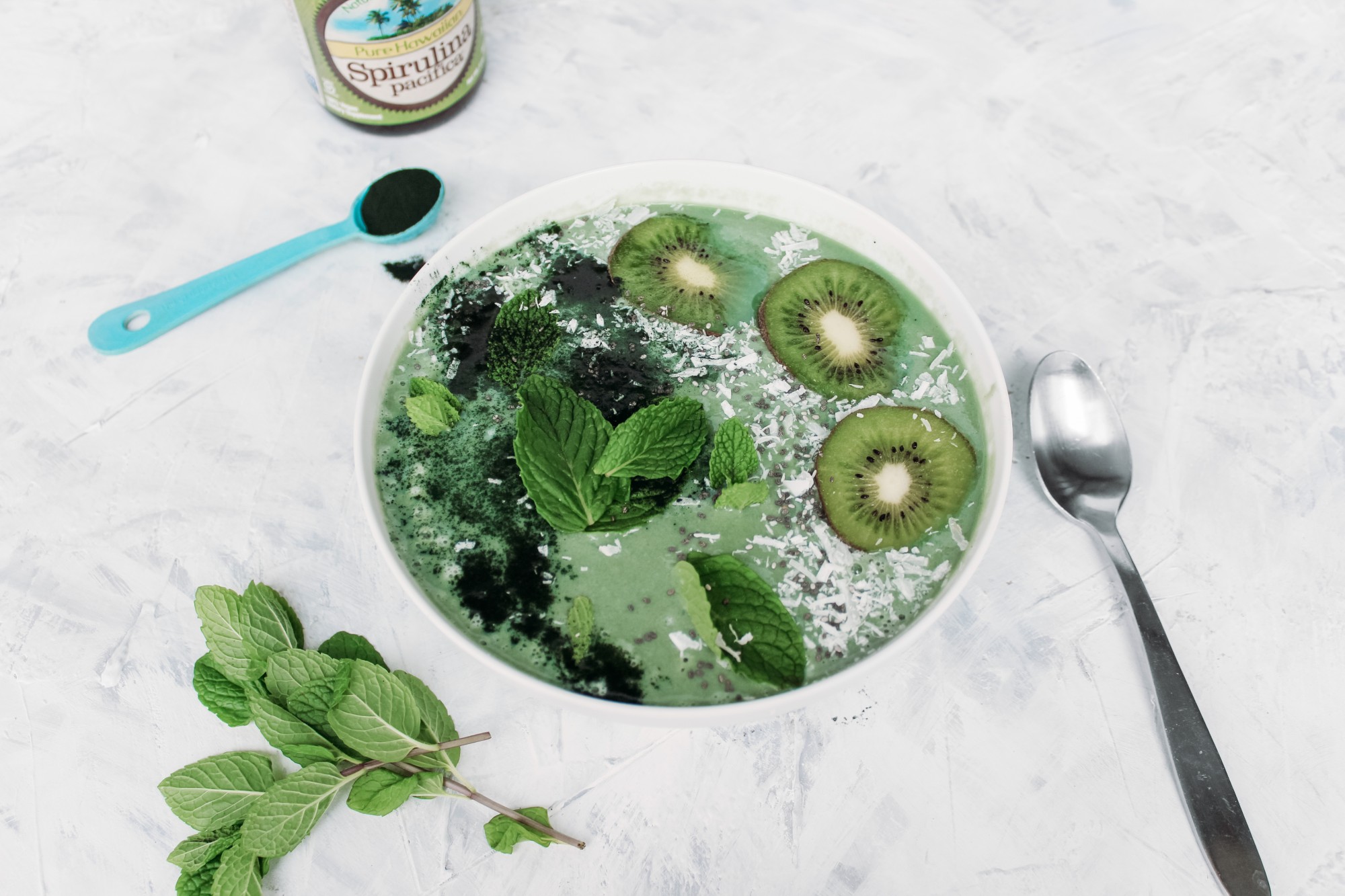 Superfoods Smoothie Bowl
Serves 1
Ingredients:
1 1/2 cups unsweetened almond milk
1 scoop vanilla Tone It Up Protein 
1/2 frozen banana, sliced
1/4 cup unsweetened greek yogurt
1/4 cup pineapple, cubed
1/4 cup mango, frozen
1/4 tsp. spirulina
Toppings:
1 kiwi, sliced
1 Tbsp. unsweetened coconut flakes
Fresh mint leaves
Directions: 
1. Blend the smoothie ingredients together until smooth.
2. Top with kiwis, unsweetened coconut flakes, and mint leaves.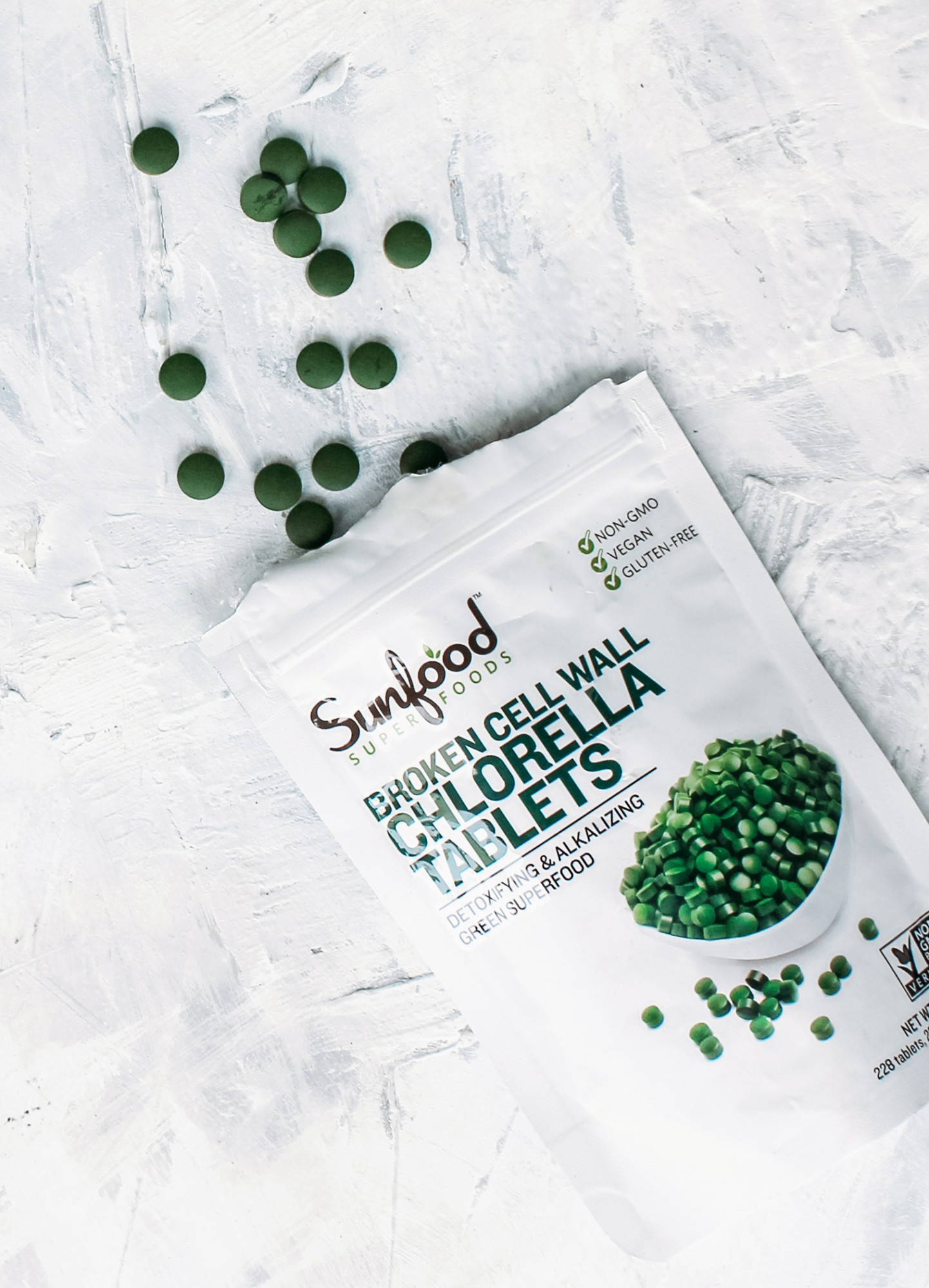 Chlorella
Chlorella is a close cousin to spirulina. It also comes in a tablet or powder form. We like using the powder for both because it's easier to stir into smoothies and recipes. Research shows that daily chlorella intake decreases body fat percentage and lowers fasting blood glucose levels!² Because it's high in antioxidants like beta-carotene and vitamin C, chlorella also protects your beautiful skin from free radical damage.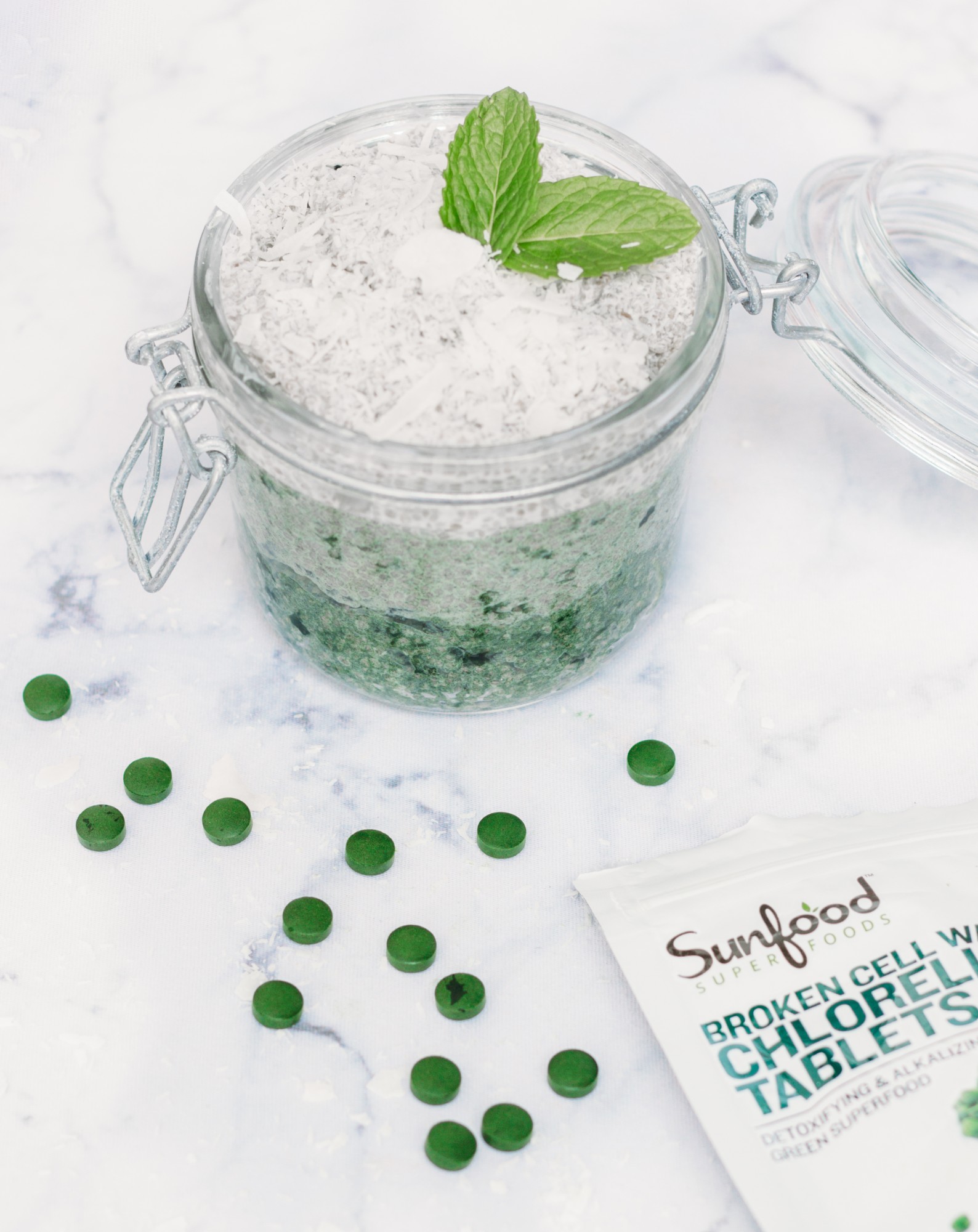 Colorful Chia Pudding
Serves 2
Ingredients:
1/4 cup chia seeds
1/2 cup unsweetened greek yogurt
3/4 cup unsweetened almond milk
1 tsp. chlorella powder
Directions: 
1. Combine all ingredients except for the chlorella in a bowl. Separate mixture evenly between three bowls.
2. In the first bowl, add 3/4 tsp. chlorella. In the second bowl add 1/4 tsp. chlorella. Leave the last bowl as is. Cover and let sit in the fridge for 30 minutes.
3. Put half of each mixture into two separate jars. First start with the darkest green mixture, then add the lighter mixture, and end with the white. Top with your fave chia seed pudding toppings! We love unsweetened coconut flakes, cacao nibs, and fresh fruit!

We want to see your beautiful creations! Share with the hashtag #TIUteam. See ya on the 'gram!
Sources:
1. HEALTH BENEFITS OF BLUE-GREEN ALGAE; Journal of Medicinal Food.
2.NUTRIGENOMIC STUDIES OF EFFECTS OF CHLORELLA ON SUBJECTS; Journal of Medicinal Food. 

Want even more science-backed info to help you reach all of your fitness and health goals?! Join the Tone It Up Nutrition Plan! It's packed with thousands of totally yum recipes that use nothing but the best ingredients!


 Chlorella + Spirulina - - - <p style="text-align: center;">Your smoothie bowl game will be on point!</p>