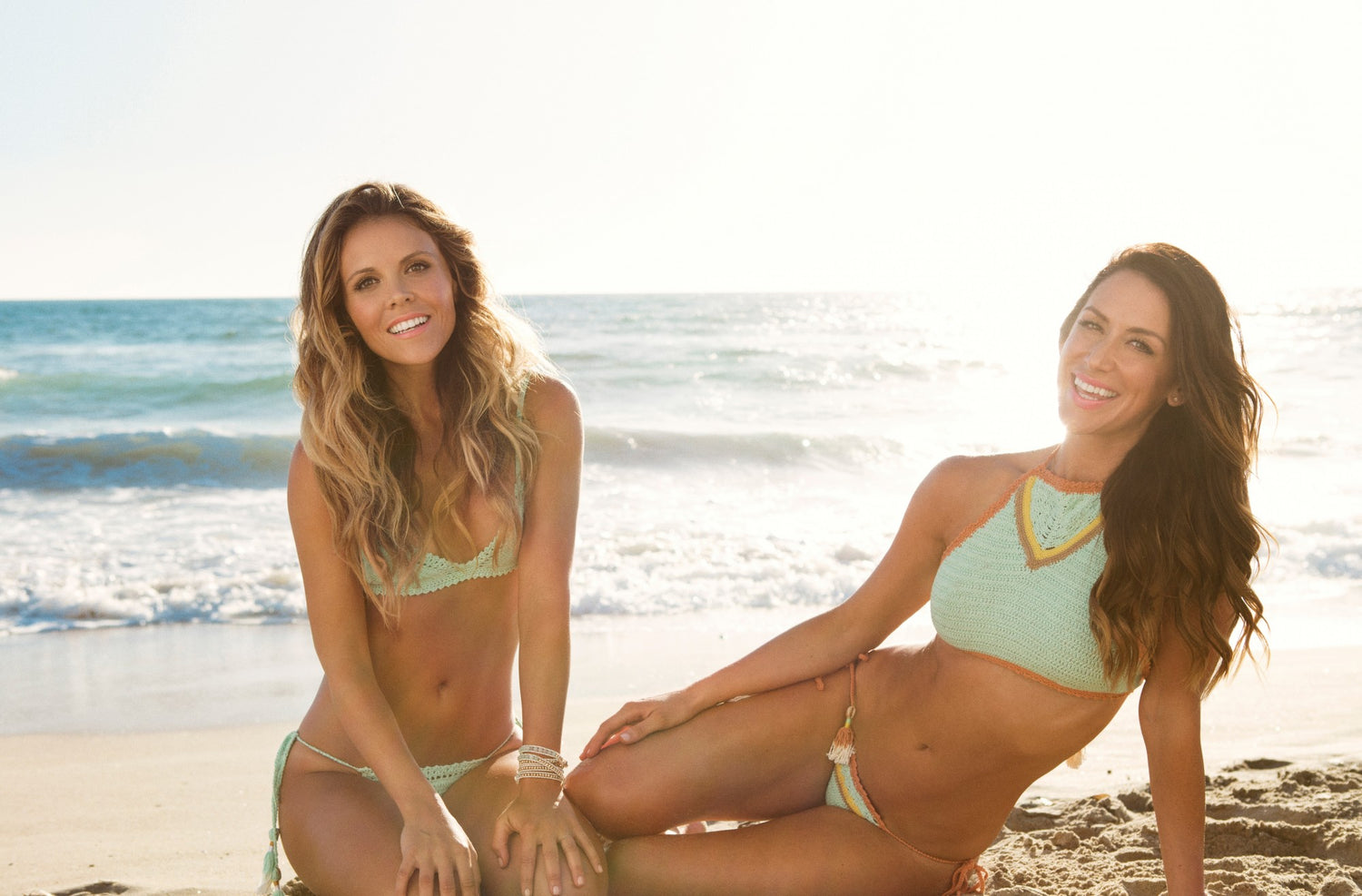 The Hottest Trend For Glowing Skin ~ And How To Get It Naturally
By Katrina Scott on

Listen up, babe…your complexion will thank ya! You may have heard about collagen recently as the secret to bright, fresh, and beautiful skin. Everyone from researchers to celebs have been buzzing about it, and you may have spotted collagen drinks or powders at your local health store. So what is collagen, anyway? We have all the deets for ya! (Hint, hint: You can get it naturally!)
Collagen is actually the most abundant protein in your bod with some really important duties. It forms tissues such as bones, ligaments, and tendons, AND keeps your skin looking youthful and resilient. In other words, it has a big job! As we age, collagen begins to break down, so some people turn to supplements to boost it. But here's the great news: You can get collagen TOTALLY NATURALLY from your diet. Your bod produces its own collagen with the help of vitamin C and protein-packed foods. The eats below help increase your body's collagen production to keep your skin fab. And guess what? All of them are 100% Tone It Up Nutrition Plan approved! YAS!

A scoop of protein
As we mentioned, your body creates its own collagen. Making sure that you have all the amino acids you need is step one to keep production up! Our protein powder contains all essential amino acids, including lysine, which is crucial for collagen formation. Have a Perfect Fit Smoothie after your workout to replenish your muscles and keep your skin looking gorgeous.
Grab our formula for making the PURRR-fect smoothie HERE!
A bowl of berries
Antioxidant-rich foods help protect your cells from oxidation and collagen breakdown. Enter your morning bowl of berries. Add 1/2 - 1 cup of berries to your yogurt. We like to sprinkle in cacao nibs, too. ;)
A dash of garlic
Mmmmm... garlic!! You know how much we love the stuff!! ;) Garlic contains compounds called lipoid acid and taurine, which help rebuild collagen fibers. Try adding garlic to your hummus or chop it up into your veggie bake!
A sip of tea
You probably know about the antioxidant properties of green tea, but white tea has a trick or two up its sleeve! A study found that white tea deactivates enzymes that break down collagen, which means more of it is left in your bod. Cuddle up on a cold winter day with a cup!

Want even more tricks and tips from us?! Join the Tone It Up Nutrition Plan! We give you all the deets on what types of foods give you the most benefits and when to eat 'em! Plus, you gain access to thousands of delish recipes, all designed to help you reach your #fitgoals!