The EASIEST Ways to Eat Lean, Clean, 'N Green!
By Katrina Scott on

Pssst...we have a secret weapon for getting gorgeous lean muscle, glowing skin, and a chiseled waistline. The trick: a lean, clean, 'n green diet, which means munching on unprocessed, whole foods such as veggies and lean protein. This is one of the main principles of the Tone It Up Nutrition Plan and the key to thousands of amazing transformations! The best part is that there are SO many incredible recipes in the Nutrition Plan that fit this lifestyle. Just scrolling through the #tiucheckin hashtag is enough inspo to head over to the farmers' market ASAP.
And guess what? The lean, clean, 'n green way of eating is super simple to implement in your daily life. Today, we're sharing our top tips for making #LCG a cinch!

Buy what you love
You don't have to love kale to be healthy! We're personally obsessed with it, but if it's not your jam, then don't force yourself to eat it. Browse your local grocery store or farmers' market for other veggies that pique your interest. Most of the Tone It Up Nutrition Plan recipes are totally flexible to use whatever greens you like. For an easy way to add in veggies and protein to your favorite smoothies, also check out our Protein and Greens powder!
For example, if Brussels sprouts aren't your fave, swap them out for broccoli in the Spicy Sauté from the 6 Week Meal Plan. Do your thing, girl!
Stock your pantry
Are you a babe on a budget?! We've got you! Canned beans are the easiest and cheapest way to add some lean protein to your lunches and dinners. You can make beans from scratch or fill your cabinets with a variety of canned options. We love chickpeas, kidney beans, black beans, lentils, and canellini beans. Just make sure to drain the liquid and rinse the beans well before using.
Try topping your salads, quinoa bowls, or veggie bakes with 1/2 cup beans.

Dice on Sundays
Chopping veggies can be therapeutic and meditative, but it can also be time consuming. Pre-dice your veggies for the week or buy pre-cut options to save even more time. Many grocery stores offer pre-cut kale, carrots, butternut squash, romaine lettuce, broccoli, and more! We've even seen "riced" cauliflower in the freezer section. This is especially helpful for recipes like the Tray Dinner and Cauliflower Burrito Bowl from the 6 Week Meal Plan.
Keep it seasonal
Foods that are in season have the highest nutrient value and pack the biggest flavor punch. Up the yum factor of your #LCG meals by keeping your grocery list as seasonal as possible. Many of the Tone It Up Nutrition Plan recipes can have other veggies swapped in, so feel free to be flexible!
Check the seasonal chart in the newest 6 Week Meal Plan for a quick and easy reference.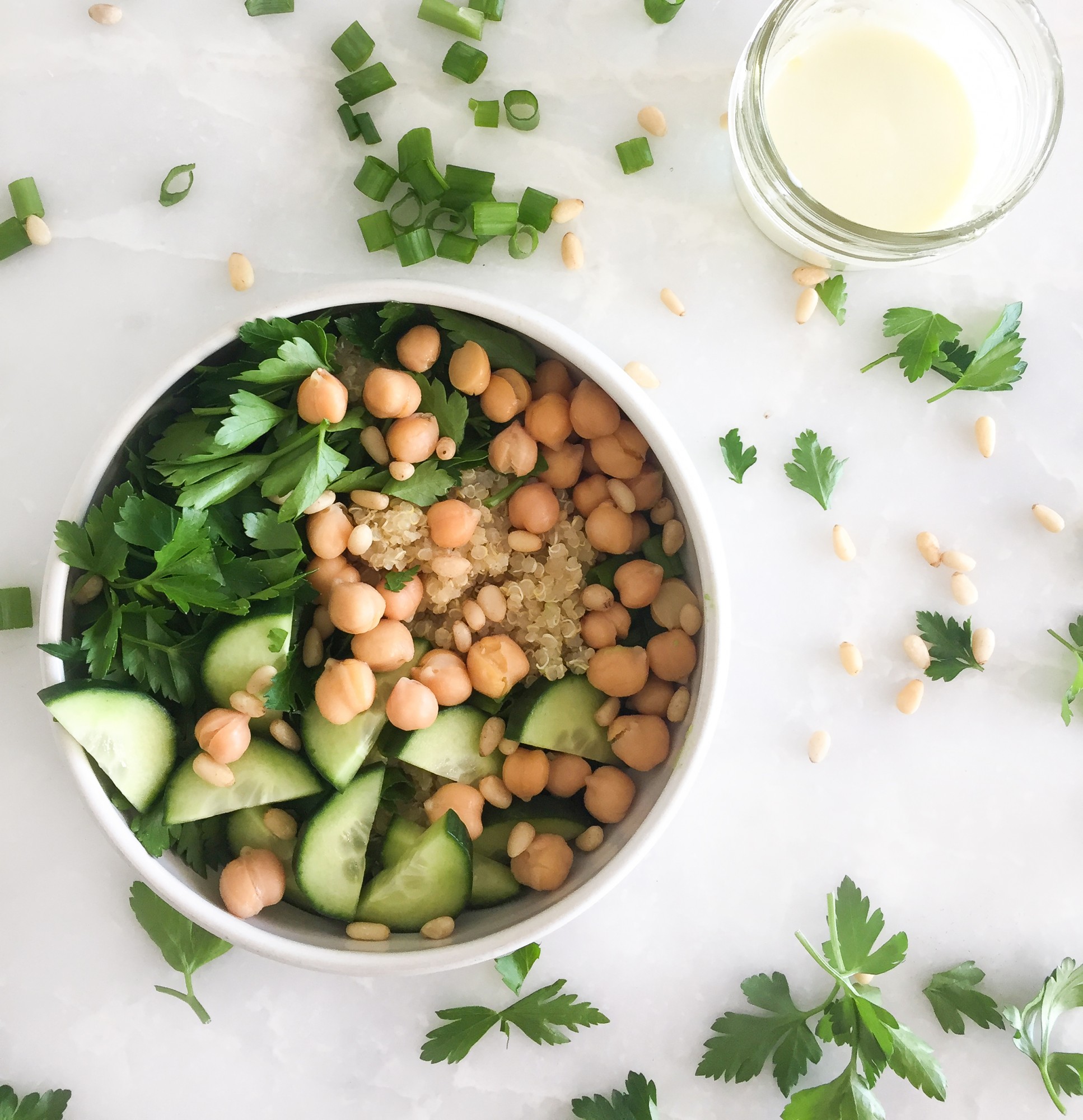 Have your lineup
We love trying new recipes, but having go-tos is essential for busy weeknights. Flip through the Tone It Up Nutrition Plan and scout recipes that you love and can make in a pinch. Mastering a few dishes (like THIS quinoa bowl) can make lean, clean, 'n green cooking a breeze.

Want even more info on how to keep your body feelin' great?! Join the Tone It Up Nutrition Plan! We give you all the deets on what types of foods give you the most benefits and when to eat 'em! Plus, you gain access to thousands of delish recipes, all designed to help you reach your #fitgoals!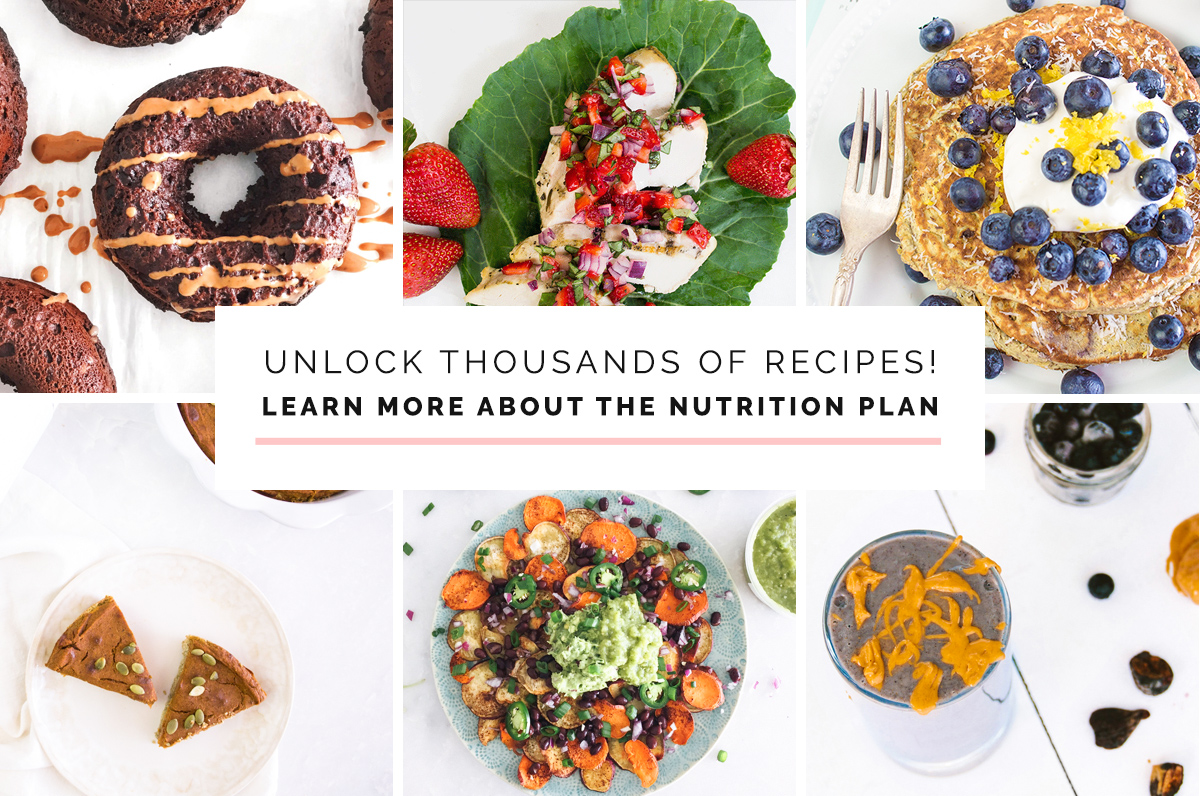 The EASIEST Ways to Eat Lean, Clean, & Green! - - , ; - - Nutrition Tips - clean - green - guidelines - it - karena - karena dawn - katrina - lean - nutrition - plan - scott - TIU - tone - Tone It Up - up