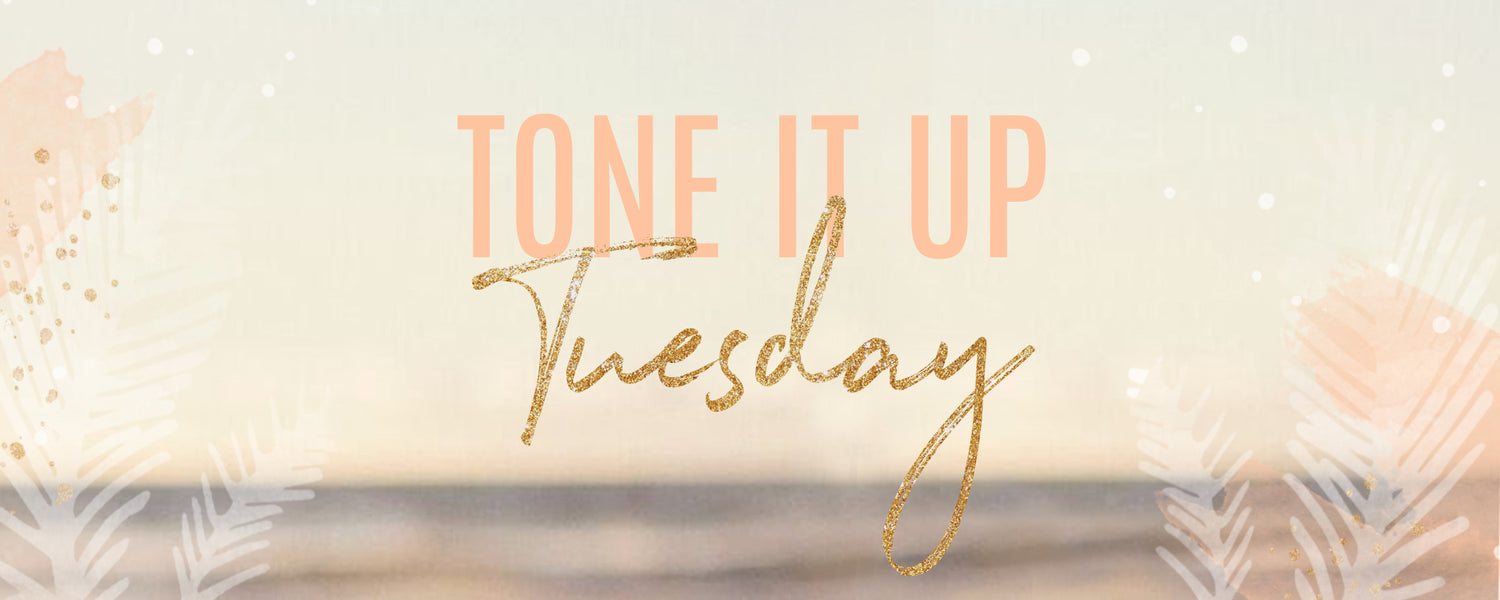 Sunset HIIT Workout For A Healthy New Year
By Katrina Scott on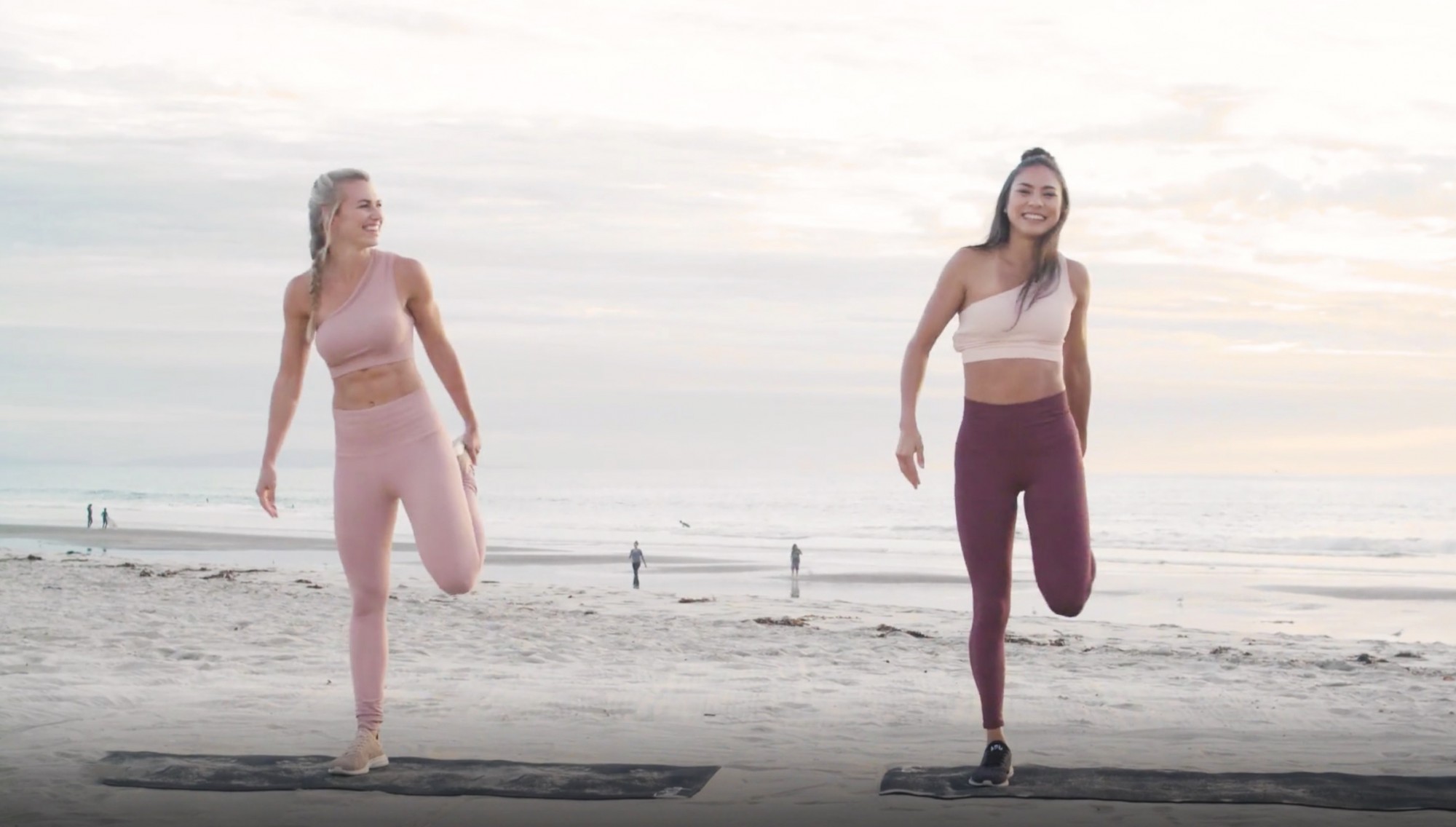 Happy new year babe!!! 😘  2019 is YOUR year! We can't wait to see what it has in store for you!
We hope you had the best night ringing in the New Year! And now it's time to show your body some love to start 2019 off right! Aaaand if you had a lil' too much bubbly last night, no worries...it happens 😉 Let's sweat it out together! Squeeze in this quick, fun HIIT workout before the sun sets. 
Your amazing Studio Tone It Up trainers Stef and Chyna lead you through creative cardio exercises that combine multiple movements to boost your metabolism, tone your total body, and challenge your muscles in new ways! To complete the entire routine, make sure to check out your Studio Tone It Up app today and sign up for class! We're sharing a few of our favorite moves below.
Cheers to another year filled with love, laughter, strength, and all the sculpting workouts you could ever want! We can't wait to reach new heights as a team this year!
xxo,
K&K

The Quick HIIT Workout You Need for 2019
Officially ring in the New Year with a booty-kicking sweat sesh! Repeat the circuit below for 2 - 3 rounds to rev your metabolism and sculpt your beautiful arms, legs, booty, and, abs. Try to take just a 15-second break between each move. Remember you can find the full workout in your Studio Tone It Up app. Let's do this 2019! 💪
Quick Feet + A-Skips
Tones your legs and core while raising your heart rate!
Begin in a squat stance, with feet a little wider than hip-width apart, weight in your heels, knees bent and hips down and back, chest up. Quickly tap your feet, one at a time, for a count of four. Then, drive one knee up toward your chest as you hop off the other foot, and drive your opposite arm forward. Then switch sides. Do two A-skips on each side. Then go back to the quick feet.
Do for 60 seconds.
Over-the-Fence + Smurf Jack
Sculpts your legs, core, and arms, and builds cardio endurance!
Begin standing on one end of your mat. Take a big step to the opposite side, one leg at a time, like you're stepping over a fence. Then do two smurf jacks by getting in a shallow squat, feet together, elbows held at shoulder height and forearms together at your chest. Jump your feet wide, staying low in a squat, as you bring your arms out to the sides, elbows bent 90-degrees and held at shoulder height. Then, step or jump back to the other side of the mat like you're hopping over a fence, and repeat.
Do for 60 seconds.
Double Unders + Drop Squat
Gets your heart rate revving while working your legs and core!
Begin standing with feet together. Jump up toward the sky, like you're swinging a jump rope twice underneath your feet. After four big jumps, do a drop squat by jumping your feet slightly wider than your hips and lowering down into a squat by sending your hips down and back. Try to get low enough to touch the ground. Bring your feet back together, then do another pop squat. Then, go back to the double under high jumps.
Do for 60 seconds.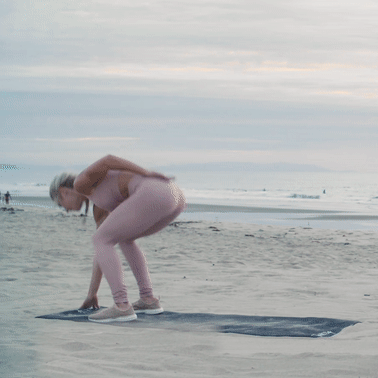 Shuffle + One-Arm Burpee
Targets your entire body while boosting your metabolism!
Begin standing on one end of your mat. In a shallow squat stance, shuffle to the other end. Then, turn and perform a one-arm burpee by hopping your feet back to a plank position and planting one hand firmly on the ground. Jump your feet back up to your hand and stand back up. Then turn to the side of your mat and shuffle back to the other end. Repeat the burpee with your other hand and continue alternating. You can modify this by performing a burpee with both hands on the the ground.
Do for 60 seconds.

Did you see?! The Love Your Body Series is starting on January 14th! 8 weeks of daily workouts, delicious recipes, and the self-care your beautiful body deserves! Join us and commit to YOU!