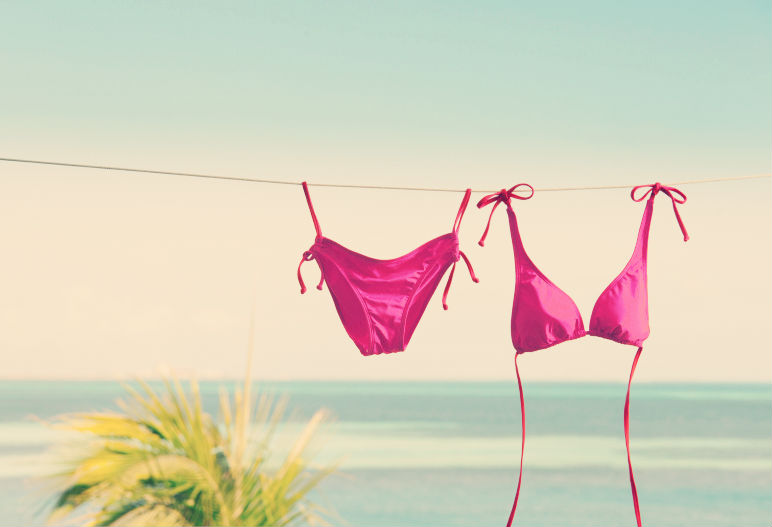 3 TIPS to look fabulous in your BIKINI in 3 DAYS!
By Katrina Scott on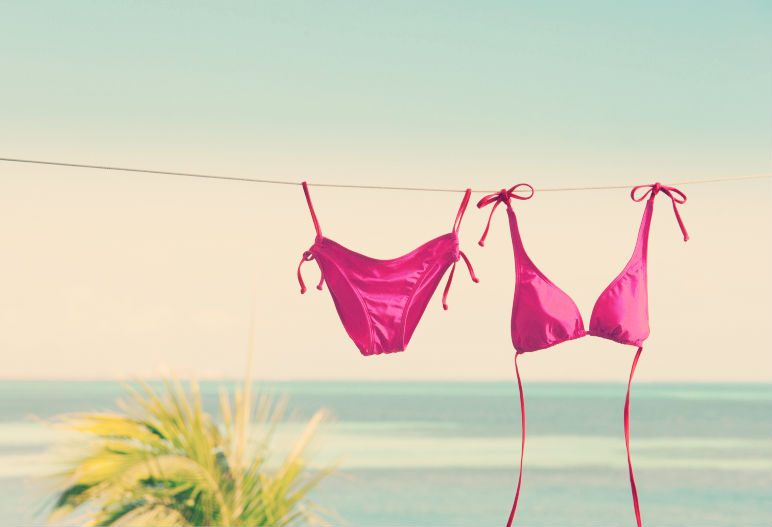 We all have days when we don't want to put on that bikini
... we look at it hanging there and think, "just a few more days and I'll feel better!" This can depend on a lot of things... sodium filled foods, traveling or that time of the month (okay, yeah, the main culprit), but bloating is just a part of being a woman and there are definitely a few tips to keep in mind that will help you look your absolute best come beach trips and poolside days! Yesterday we shared
one of our TOP midline toning secrets
: FULL body workouts like your
NEW Crop Top Routine
are one of the best things you can do to increase your metabolism and tone up all over. And in addition to following your
Tone It Up Nutrition Plan,
 these little tricks below will give you that extra edge: Focus on these tips for 1-3 days before you put on that bikini, and
you'll be strutting down the beach with confidence
. If you have a few more days beforehand, we recommend doing the
5 or 7 Day Slim Down
. If you're not a member of our
Tone It Up Nutrition Program,
now is the perfect time to join! You'll immediately receive both Slimdowns as part of your membership. Here are a few tips & tricks to avoid bloating and rock that favorite outfit with confidence:
1. Avoid high sodium foods. If you know you have a pool party or beach day coming up, ease up on conventional dressings and high sodium condiments like soy sauce and ketchup. Extra sodium can cause water retention that can make you look less lean. Even if it's a healthy recipe, pay attention to sodium content and how much salt you're adding to your salads and veggies. Don't avoid it completely though—you need salt! Just be a little more aware.
Need a quick fix? Potassium rich foods help balance out sodium levels, helping you get back to normal if you've accidentally had a little too much salt. A banana or some coconut water is great fix. Have you seen your NEW Perfect Fit Organic Coconut Hydration Mix!? This newly created addition to the Perfect Fit Family comes in easy, on-the-go packets that make it ideal to keep in your purse.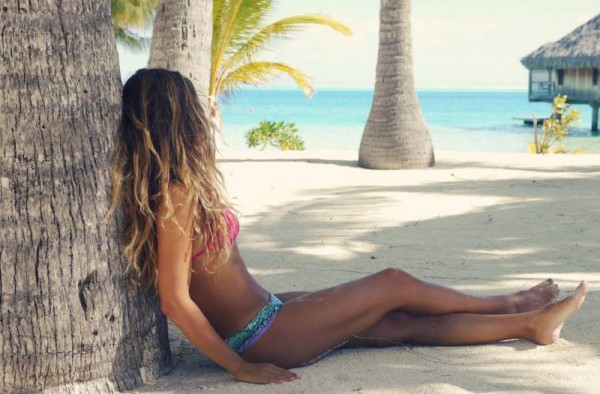 2. Eat slowly and savor your meals! If you usually have lunch on-the-go or in a hurry, think of summer as a time to linger and enjoy every bite. Eating too fast can cause bloating because you aren't chewing your food well.
3. Eat Anti-bloating foods. Ginger, Peppermint, Lemon, & Asparagus! These foods have all be shown to help your body naturally get rid of bloat. If you've had a salty meal or just want a little extra help before you put on that bikini try these...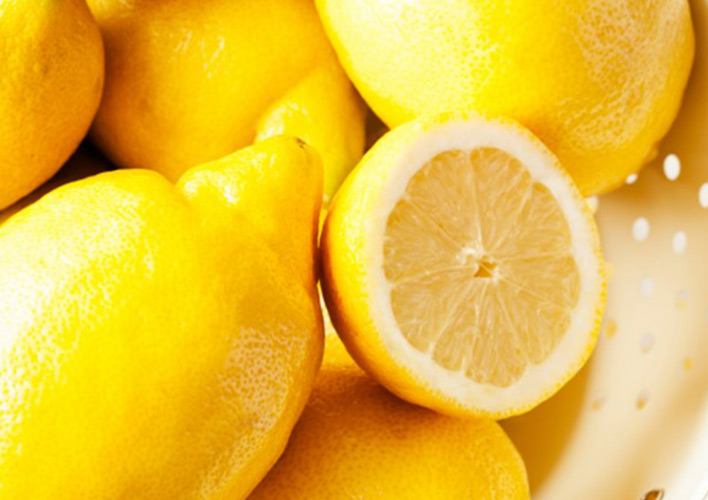 ♥ Add a squeeze of lemon to your water all day long. This is actually super beneficial for many  reasons. Beach Babes love keepin' it zesty ;) This tip is part of our top Slim, Toned & Sexy Secrets. See them all here!
♥ Sip on peppermint tea the night before.
♥ Add a little spiciness to your homemade juice and throw a piece of ginger into the mix! It tastes great with veggie based juices.
♥ If it's grillin' time, throw some asparagus on the BBQ. Asparagus has been shown to be a natural diuretic that will help you get rid of excess water weight, stat!
Join the Tone It Up Nutrition Plan today and you'll immediately receive both your 5 Day and 7 Day Slimdown along with all the recipes & the maintenance plan. You're going to LOVE it!
Now is the perfect time to reach your health and fitness goals. See the amazing transformations below! 
Learn more about how to fuel your body, increase your metabolism and reach your health goals with the Tone It Up Nutrition Plan!
Now is the perfect time to reach your health and fitness goals~ just like these incredible Tone It Up members!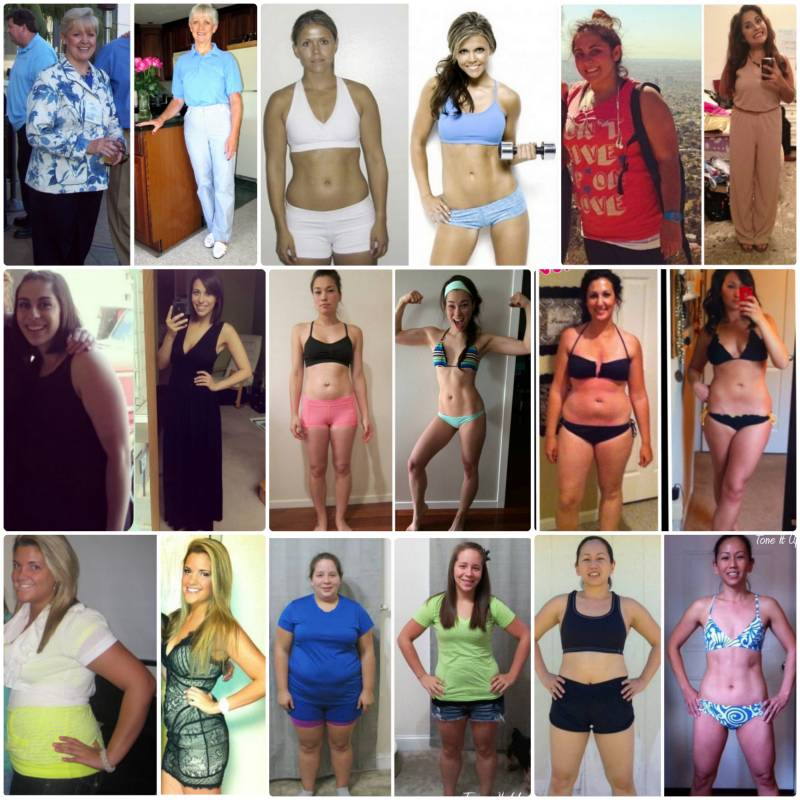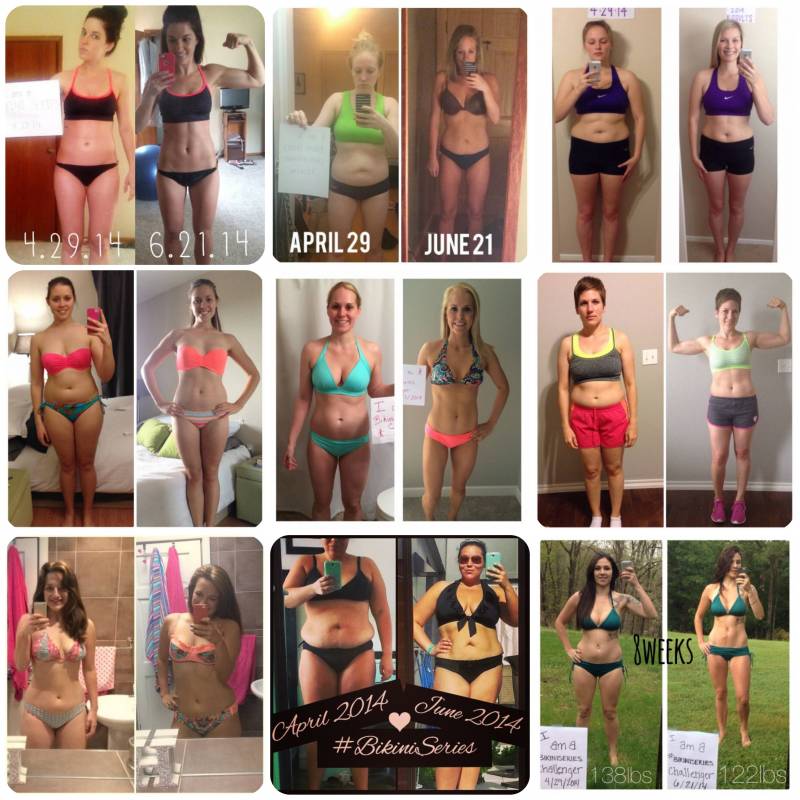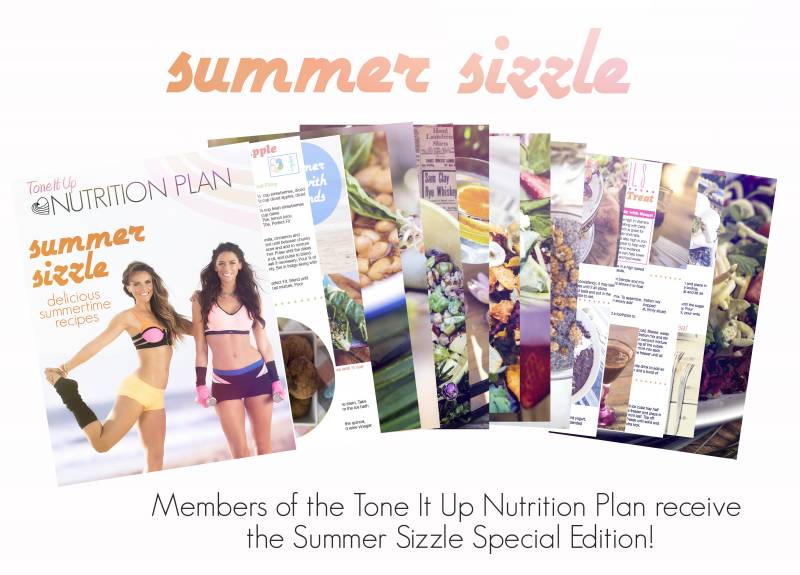 Start living the healthy, happy, energetic life you're meant to be living! Join the Tone It Up Nutrition Plan today & become a Tone It Up Team MEMBER!!