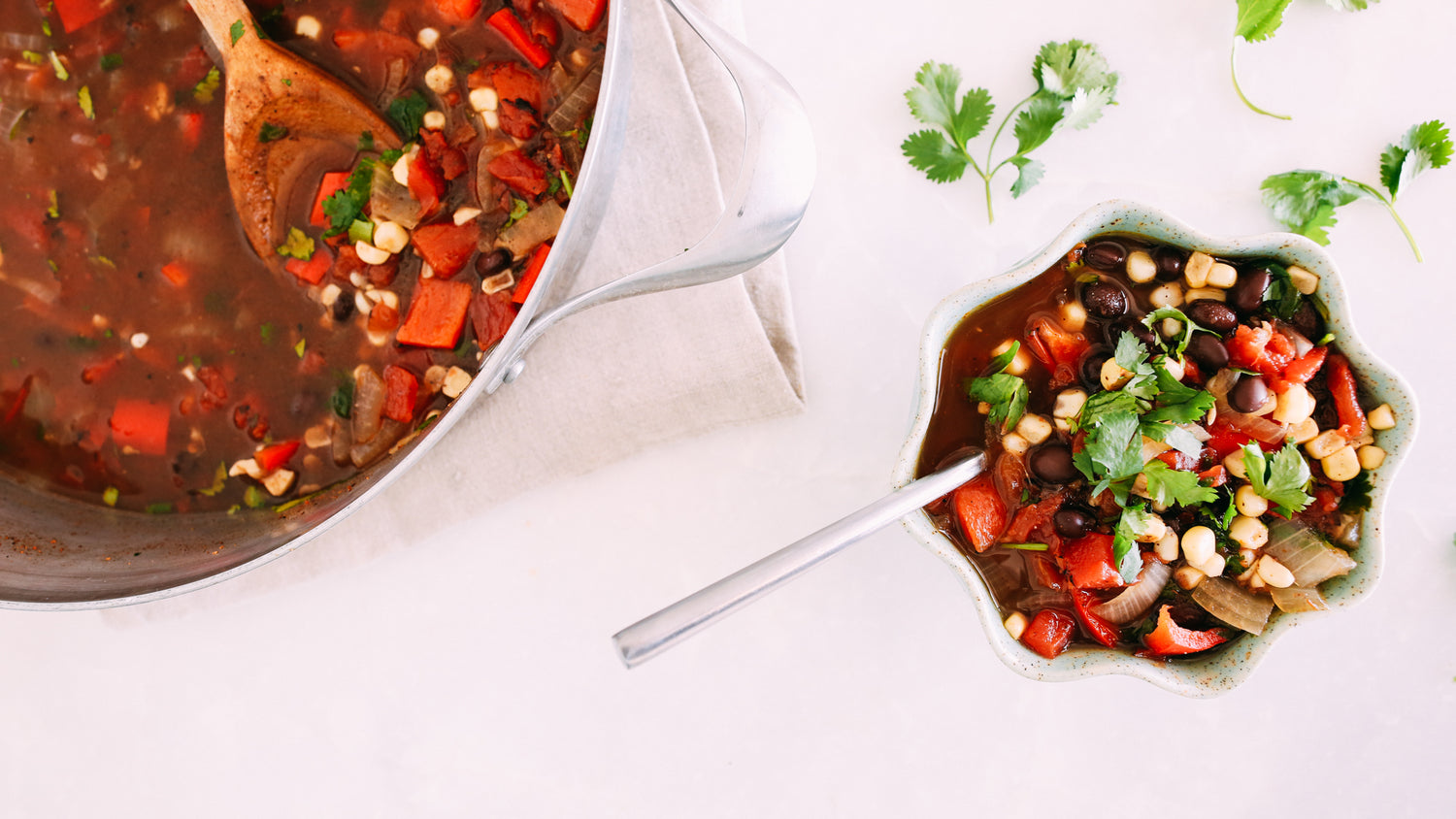 Spicy Mexican Soup
By Katrina Scott on
INGREDIENTS: water, roasted tomatoes, black beans, drained, fresh or frozen corn, red bell pepper, chopped, onion, diced, chili powder, cumin, salt, lime, squeezed, fresh cilantro, chili flakes, olive oil.
If using a crockpot, add all ingredients except for the cilantro and cook on low for 4-5 hours. Add cilantro when serving.
If using stovetop, first add olive oil and onion. Saute on medium for 5 minutes.
Add remaining ingredients (except for the cilantro) and cook on medium for 20-30 minutes. Serve with cilantro.
Feelin' a little zesty!? Add some pep to your step with this recipe! It's a perfect weeknight meal to prep for a few days. The black beans provide enough substance to keep you satisfied and ward off late night snack attacks!