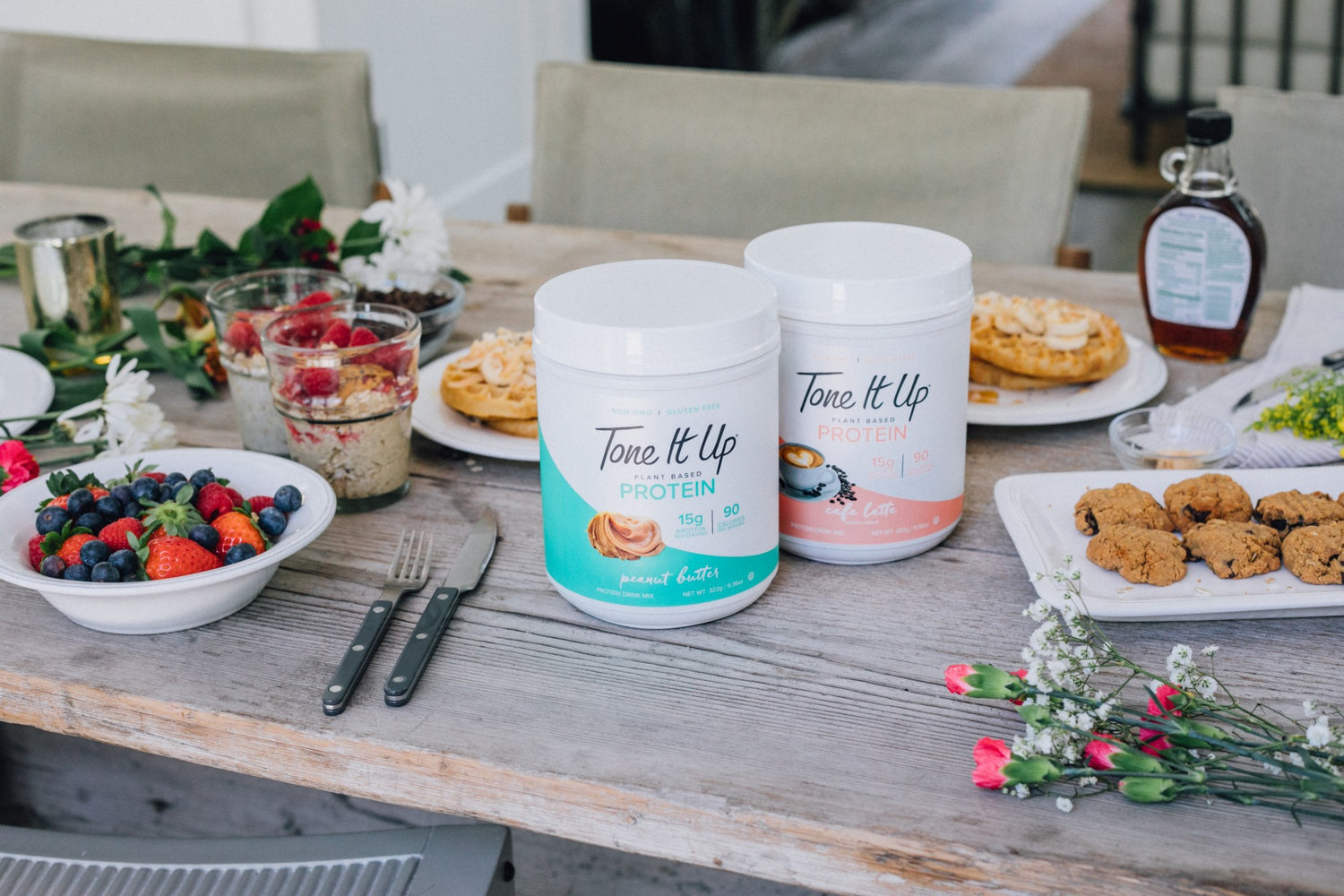 Pssst! BRAND NEW Protein Flavors + 3 Treats For You!
By Tone It Up on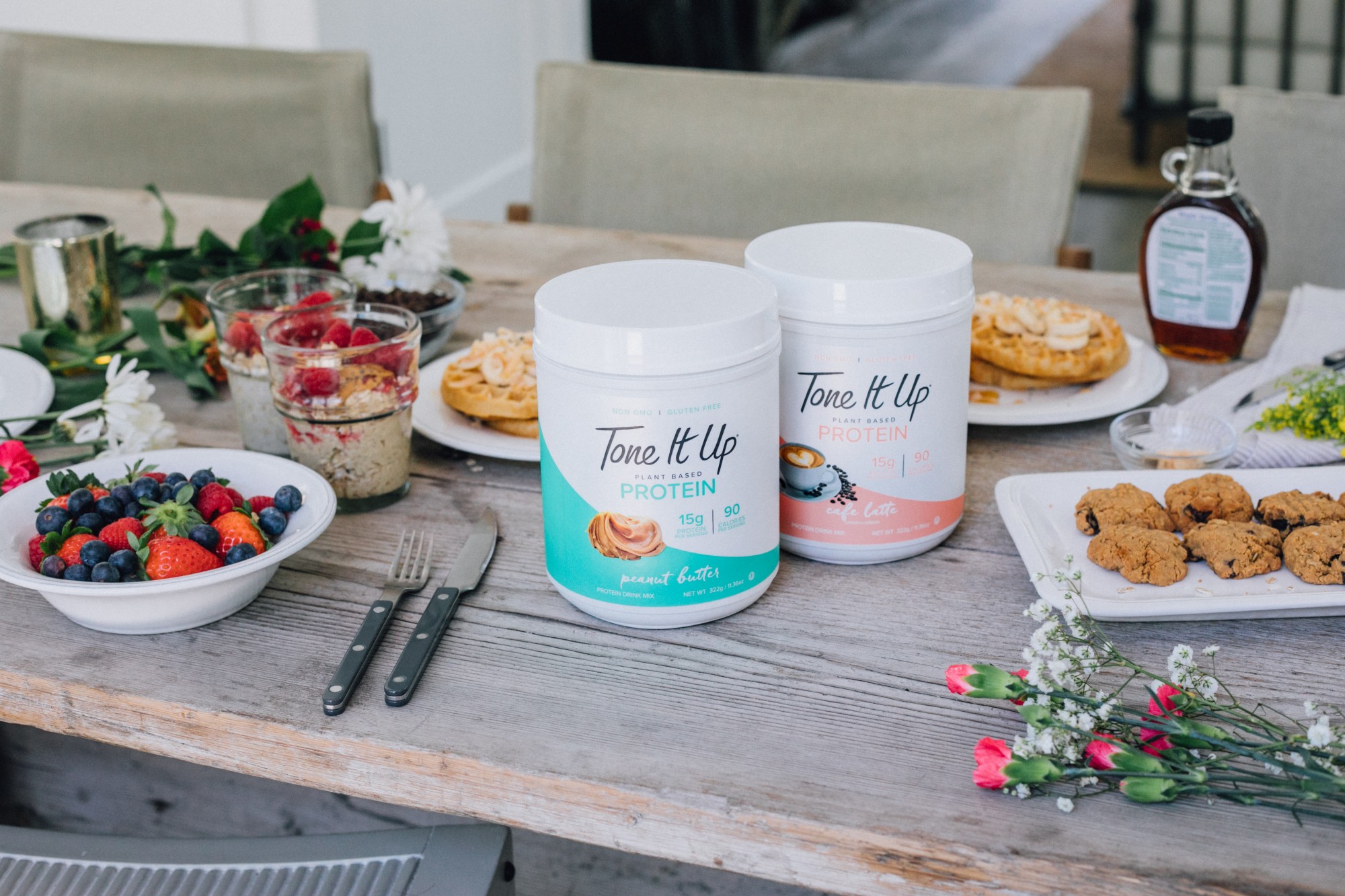 Hey babe! Kat and I are always working to bring you the best of the best, which means we're constantly creating new workouts, recipes, and products — all designed to make you feel amazing. That's why when we couldn't find a protein powder we loved and trusted to recommend, we knew we needed to make our own! Kat and I wanted to create something delicious, clean, plant-based, gluten-free and non-GMO just for you — and that's how Tone It Up Protein was born!
And since you asked us...we've been dreaming up new, amazing flavors for you! We asked you if you could have any flavor in the world, what would it be? After reading all your requests, we're SO excited to bring you two brand new flavors...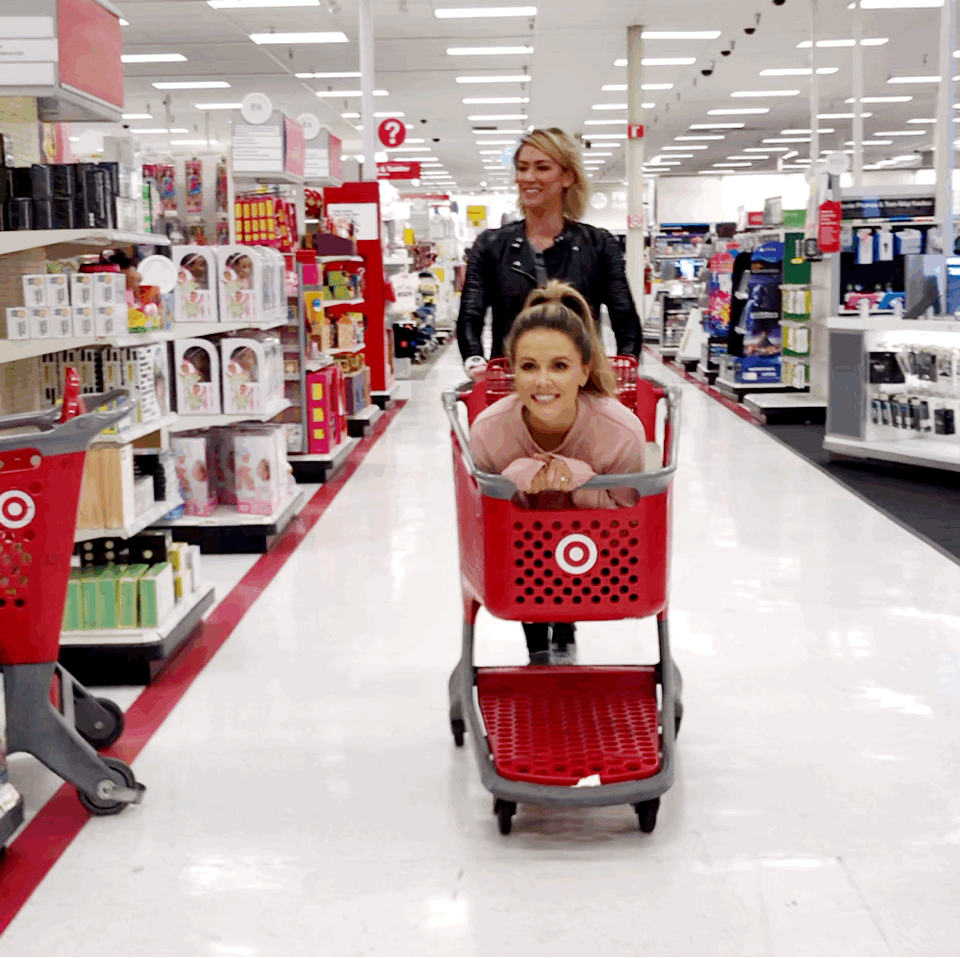 Peanut Butter and Cafe Latte! You're going to be OBSESSED 🙌🏻
You may have already seen these on the shelves at Target...we know girl!! You can also check out our protein deals online anytime!! We've been recipe testing with the new flavors at the HQ for months and it's been a dream...you know how much we love our coffee sips and peanut butter treats! Today we're sharing three brand new recipes you gotta try! They're SO GOOD!
Show us your creations on Insta and tell us your favorite flavaaa 🥜☕️


PB& J Overnight Oats
Makes 2 servings
Ingredients:
Overnight Oats:
1 scoop Tone It Up Peanut Butter Protein Powder
2/3 cup rolled oats
1 Tbsp. peanut butter
2 Tbsp. chia seeds
2 tsp. maple syrup
1 cup milk
1/4 tsp. cinnamon
Homemade Jam:
1/2 cup frozen raspberries
1/2 Tbsp. chia seeds
1 tsp. lemon juice
2 tsp. maple syrup or honey
Directions:
1. Mix all overnight oat ingredients together in a bowl and let sit in the fridge overnight.
2. To make the jam, heat pan over medium heat. Add raspberries and mash until smooth.
3. Add chia seeds, lemon juice, and syrup or honey.
4. Add 2 Tbsp. homemade jam to oats. Enjoy! :)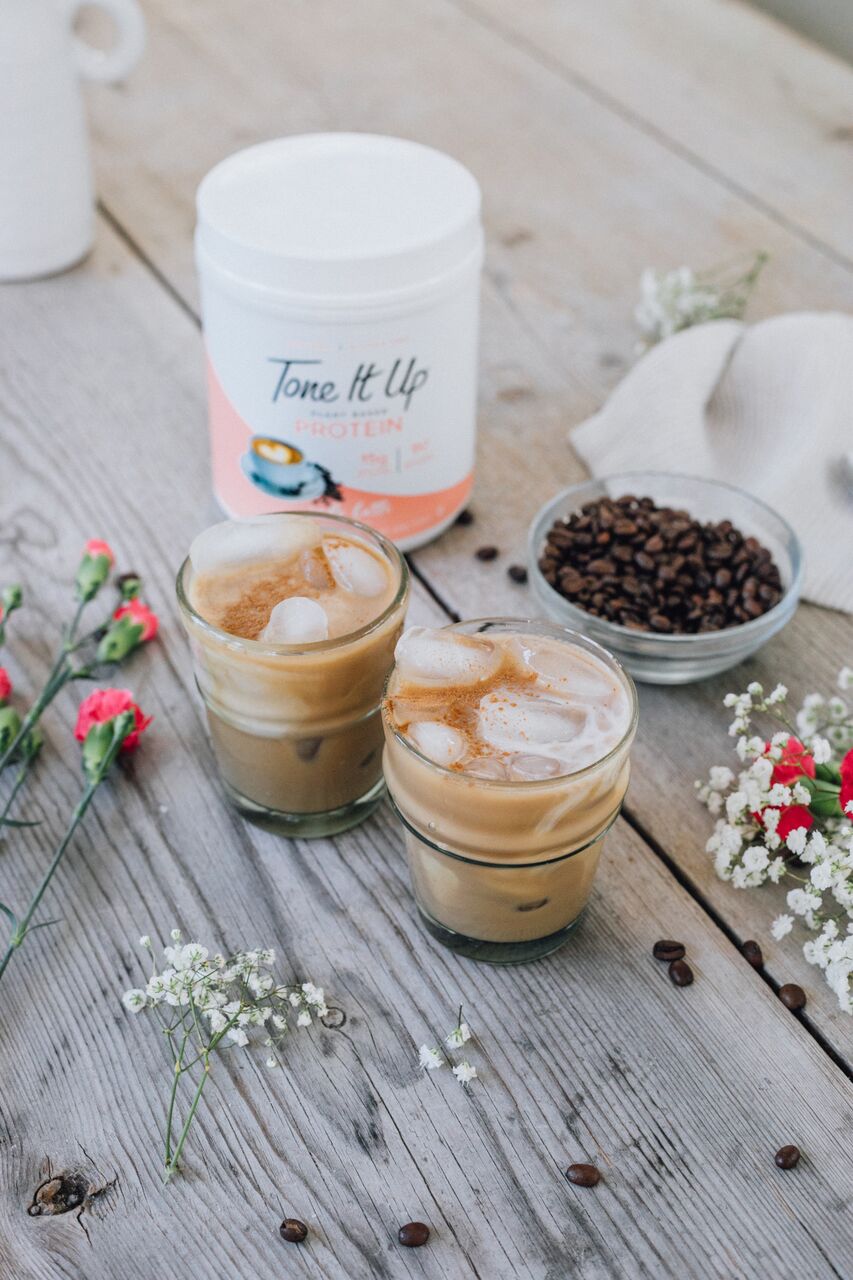 Morning Cafe Latte
Makes 2 servings
Ingredients:
1 scoop Cafe Latte Tone It Up Protein
2 shots espresso
2 dates
2 cups warm unsweetened almond milk
1/2 tsp. vanilla extract
4 dashes of cinnamon
Directions:
1. Blend all ingredients together in a blender. Enjoy!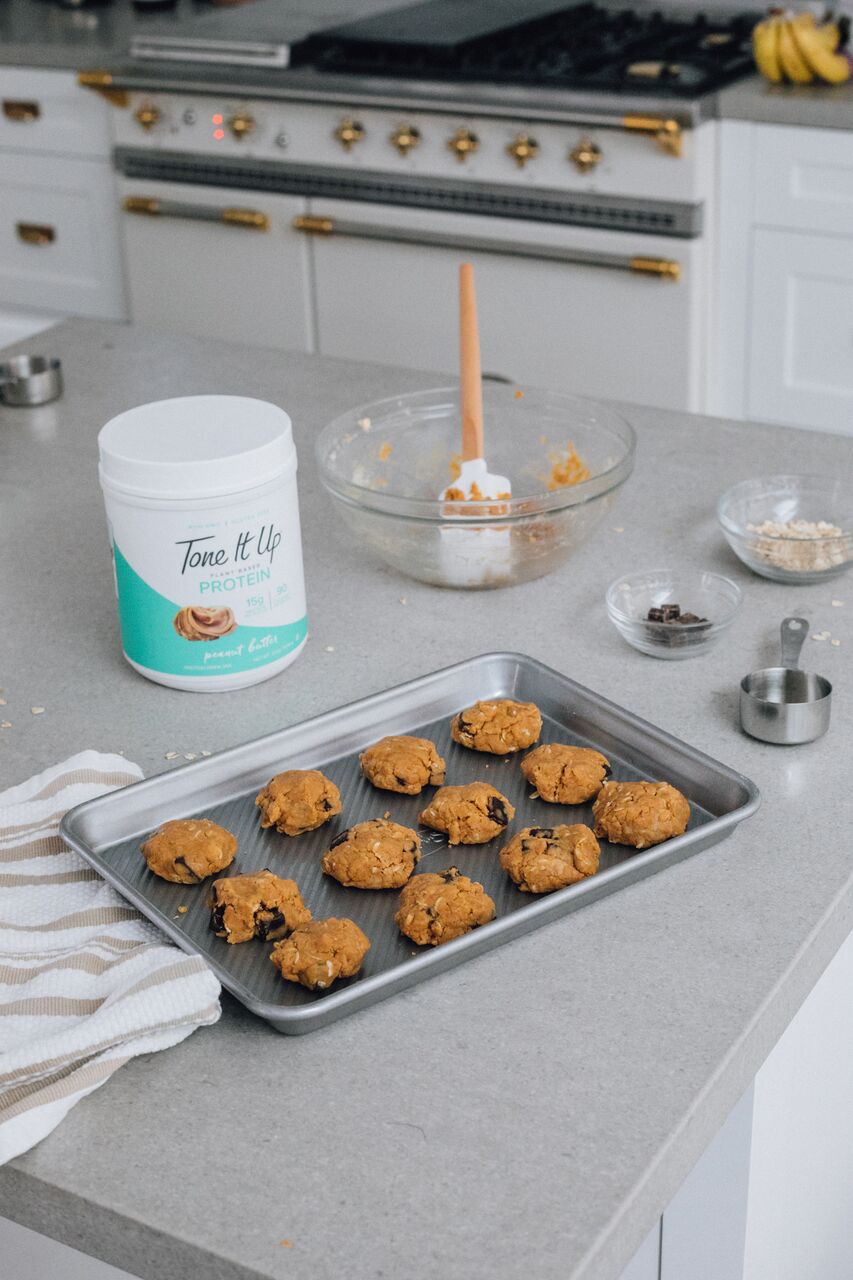 PB & Chocolate Chip Oatmeal Cookies
Makes 12 cookies
Ingredients:
2 scoops Peanut Butter Tone It Up Protein
3/4 cup oats
1/2 tsp. baking soda
1/2 tsp. baking powder
Pinch of salt
1/2 cup creamy peanut butter
3/4 cup almond or coconut milk
1/4 cup egg whites
1/2 tsp. vanilla extract
1/4 cup chocolate chips
Directions:
1. Preheat oven to 350 degrees.
2. In a bowl, mix all dry ingredients until combined.
3. In a separate bowl, mix all wet ingredients until combined.
4. Combine wet and dry ingredients. Gently fold in chocolate chips.
5. Bake for 15 minutes. Let cool and enjoy!

Love these recipes?! Get even more inspo, recipes, and nutrition tips when you join the Tone It Up Nutrition Plan! Sign up below to join today!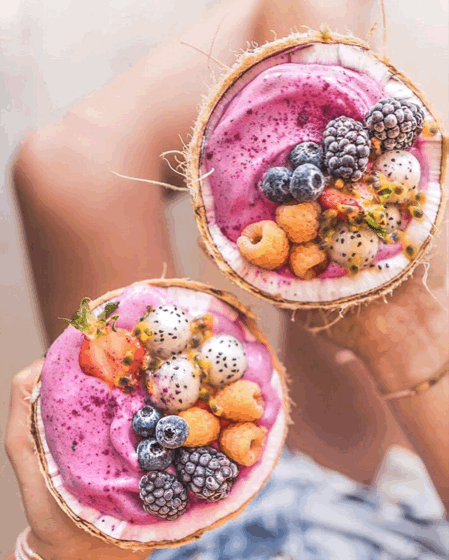 New Protein Recipes - - , ; - Which one is your favorite?! - Breakfast - Dessert - Breakfast - Desserts - Recipes - best free easy healthy breakfast recipe - best free homemade protein ice cream - best free overnight oats recipe - best free overnight protein oats recipe - best free protein ice cream recipe - best healthy dessert recipe - best overnight oats recipe - best tone it up protein breakfast recipe - healthy breakfast recipe - healthy chocolate chip cookies - healthy cookie recipe - healthy peanut butter cookies - it - karena - karena dawn - katrina - katrina scott - TIU - tone - Tone It Up - tone it up protein - up