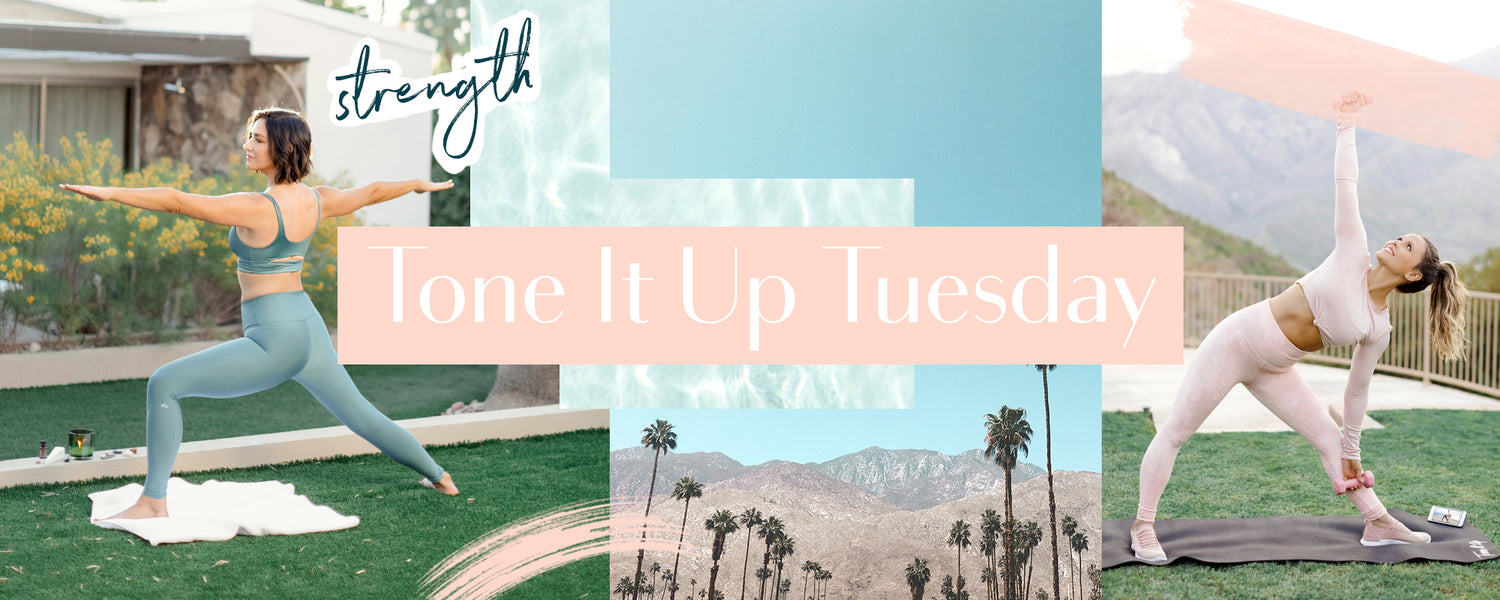 Our Favorite Yoga Routines To Get Long & Lean
By Katrina Scott on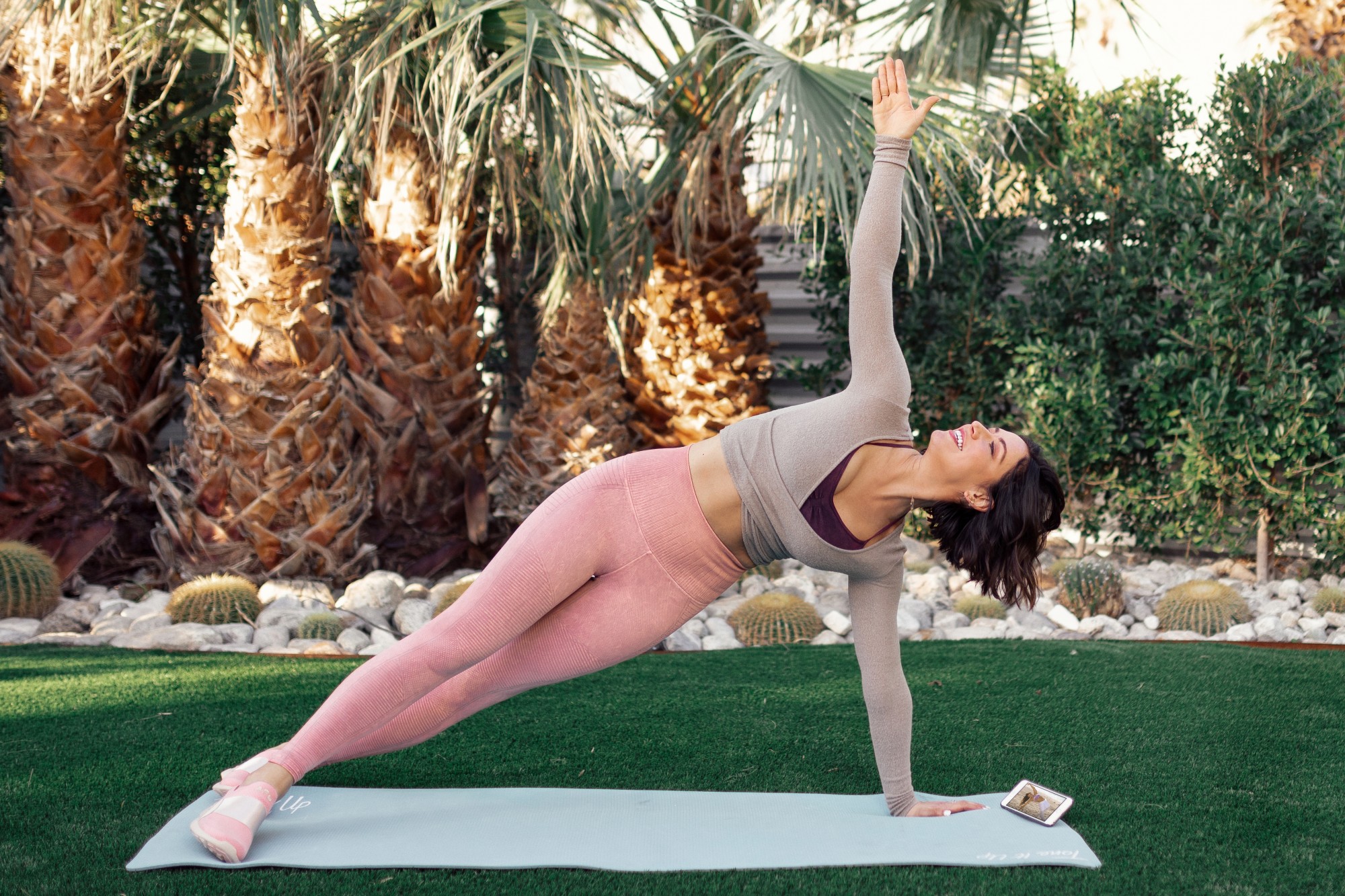 Hey babe! It's week 5 of your Summer Series and I am SO proud of your strength, dedication, and determination! You've put those gorgeous muscles to the test and shown us what you're fighting for!
Today in your
Tone It Up app
it's time to take a much-deserved moment for YOU, and yoga is one of my favorite ways to do that. I filmed today's new Sculpt + Flow yoga routine in my backyard. Join me at home to lengthen, strengthen, and connect your mind, body, and spirit. ✨
Yoga has been linked to improved flexibility, balance, and muscle tone, not to mention reduced stress and increased feelings of gratitude. So why stop at savasana? Here are 7 more of my fave yoga workouts from the On Demand section of your
Tone It Up app
 for whenever you need 'em!
From Kat's Beach Yoga Tone to Chevy's Booty Call Flow, there's something for every yoga babe, every mood, and every focus. I can't wait to flow with you!!
xxo,
Karena

Our Favorite Yoga Workouts To Lengthen & Strengthen
Find them all On Demand in
Studio Tone It Up
in the Yoga + Stretch section!
Bikini Yoga Flow
Trainers: Karena + Katrina
Best for: Busy babes
Take your mat to the beach for this 20-minute magic hour routine. You'll sculpt and stretch with every pose and vinyasa as you center your body and mind. It's a Bikini Series classic!!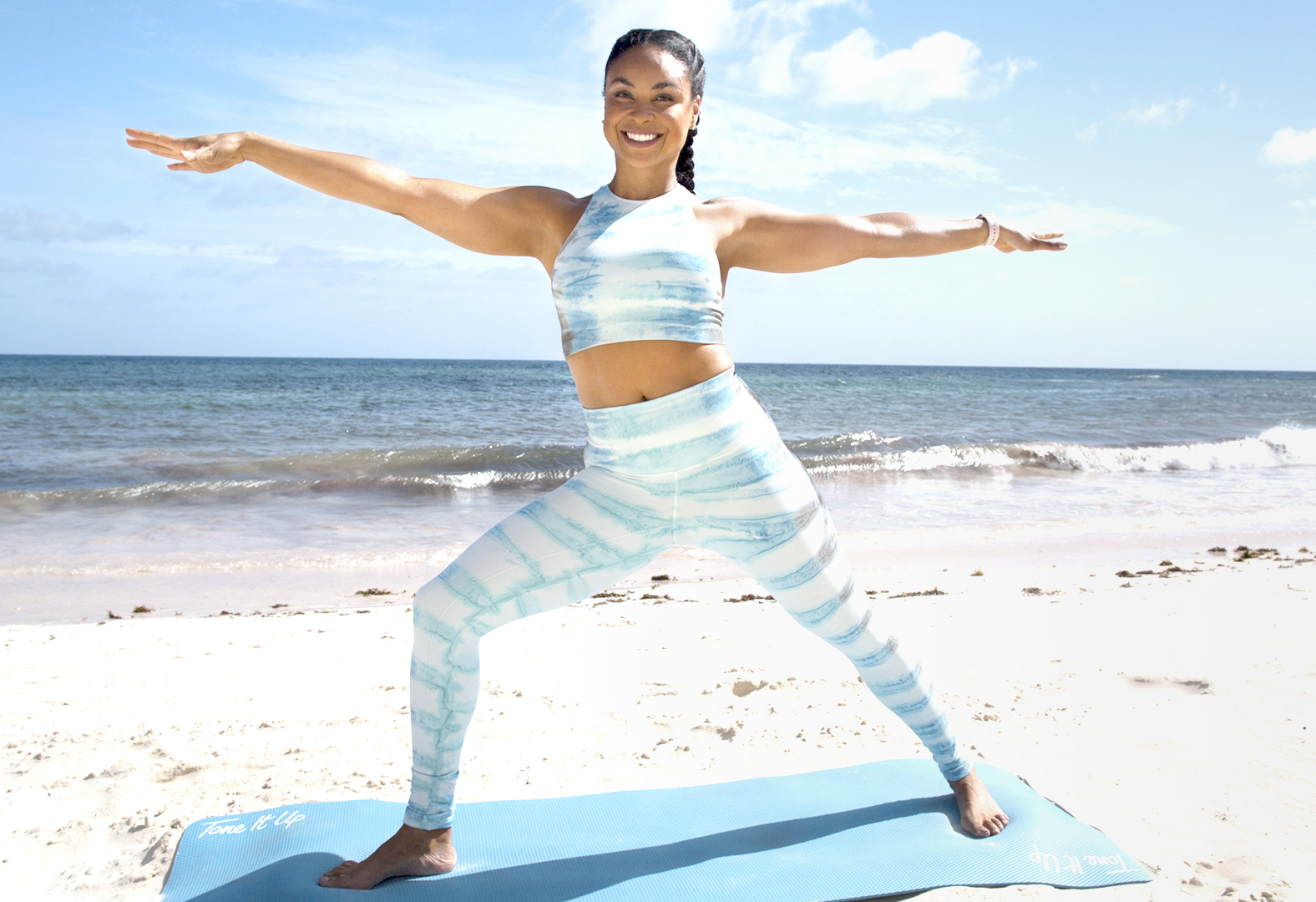 Booty Call Flow
Trainer: Chevy
Best for: Booty work
Need a lil' pick me up? Chevy's got you! This super lengthening routine will feel so good — and you'll sculpt that cute tush too 🍑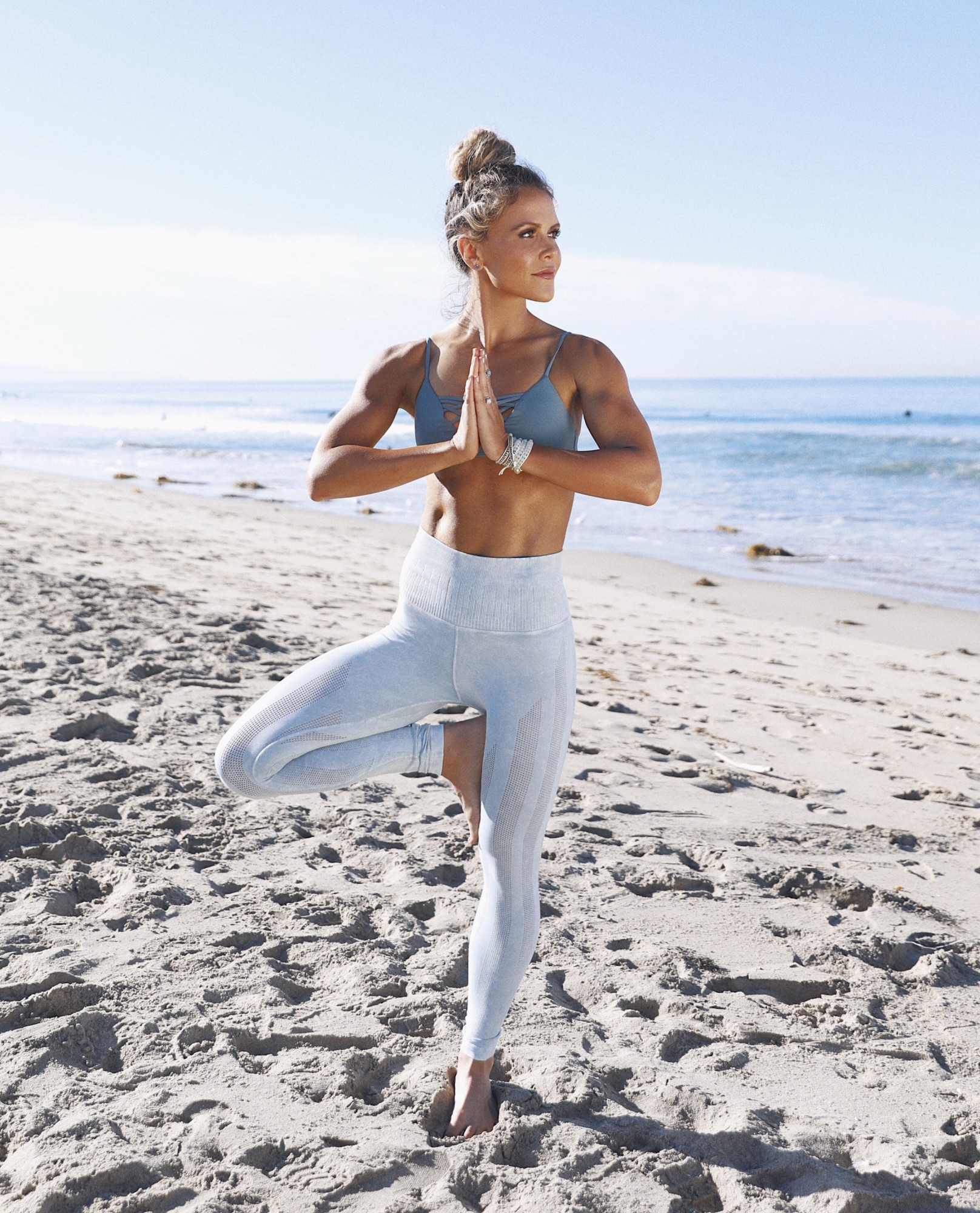 Beach Yoga Tone
Trainer: Katrina
Best for: Total body toning
Grab those dumbbells and prepare to tone as you flow! This 30-minute yoga sculpt routine is Kat's fave for finding length, strength, and calm.
Core Slow Burn Flow
Trainer: Heather
Best for: Amazing abs
The name says it all! This core strengthening routine will open your hips and heart as you light up those gorgeous abs. Prepare to leave your mat glowing, inside and out.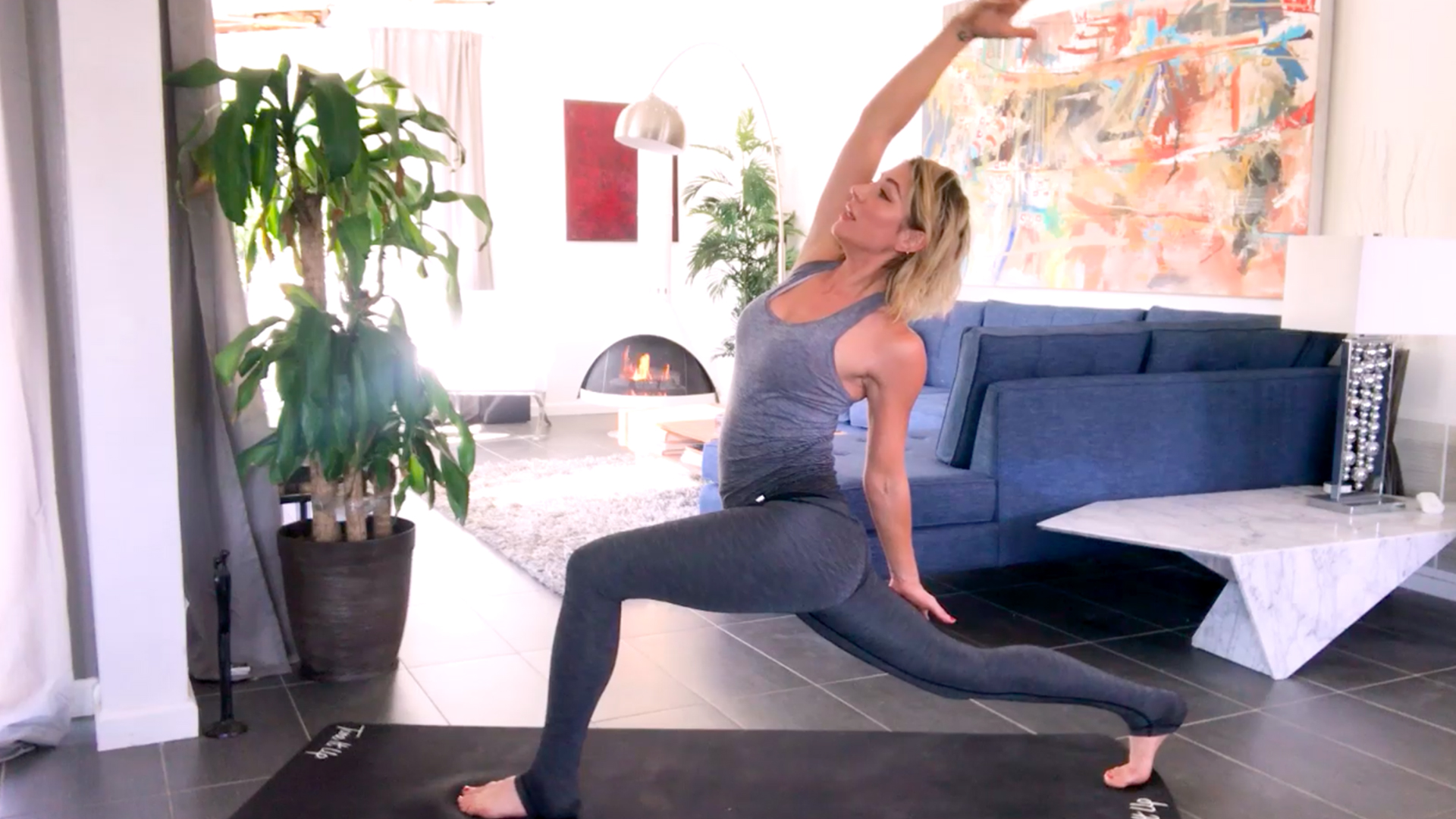 Rejuvenating Detox Yoga Flow
Trainer: Karena
Best for: A quick refresh
Feeling sluggish or need some extra inspiration? This detox flow will reinvigorate you from head to toe while increasing your flexibility giving you a deep stretch. 
Yoga Cardio Flow
Trainer: Chevy
Best for: Revving your metabolism
Chevy's heart-pumping yoga routine combines traditional yoga vibes with cardio bursts to tone your total body.
Morning Mantra Yoga
Trainer: Katrina
Best for: Boss babes
Set the tone for your day and you're guaranteed to slay! Kat's mantra-based routine will get you in the right headspace to feel positive, productive, and move forward with intention. You've got this girl!
Did we miss any of your fave flows? Share 'em in the comments below! Let's get our ommmm on!