Love Your Legs & BOOTY!
By Katrina Scott on
♡ It's Tone It Up Tuesday and we're excited to bring you this Love Your Legs & BOOTY routine! ♡ 
There are three days left of this amazing challenge ~ You've made it this far and now it's time to stay strong to the very end. You have it in you!! Make sure you complete the rest of your challenges on your Weekly Schedule too! See them here!
This Love your Legs & BOOTY Routine is perfect for fine toning your entire lower body! Lift your booty, sculpt your thighs & strengthen those sexy legs, all while increasing that metabolism!
The best thing about working larger muscle groups like your legs & booty is that it helps your body burn more fat. Perform the routine here 1-2 times through and you'll be glowing all day long!
Download your on-the-go PRINTABLE HERE! Just RIGHT CLICK and Select "Save Link As..."
How amazing do you feel after completing this NEW routine!? Check in with us on Twitter & Instagram with hashtags #TIUTeam & #LoveYourBody!   
Is your story ready!? Starting Saturday, February 15 we will be accepting submissions for the Love Your Body Grand Prize! Make sure to have your stories ready and learn more about how to enter HERE! Remember, each entry must be 300 words or less so we can read all of them. Read more details about the Grand Prizes here :) We want to hear your LOVE YOUR BODY stories. Send them to LoveYourBody@toneitup.com ~ You have until Friday, February 21st ;)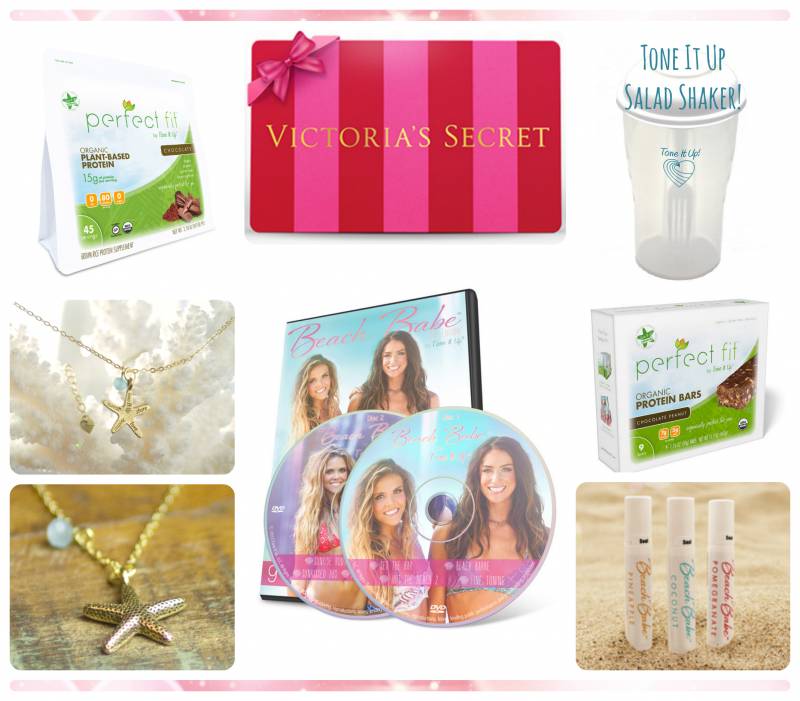 Right it time for Valentine's Day, www.ShopToneItUp.com has relaunched!!!! Find NEW apparel including a mint yoga pullover, a versatile Share, Love, Inspire, Sweat tank, jewelry, the wrap bracelet & all your favorites! www.ShopToneItUp.com