 New Video ~ Kat's Favorite Morning Mocha Smoothie!
By Katrina Scott on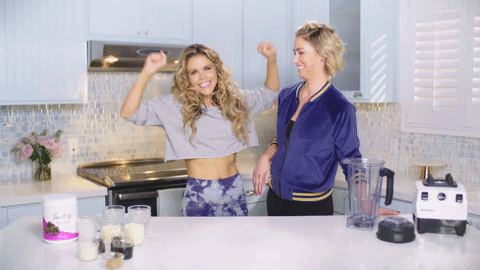 Karena and I have always loved cooking together, sharing our favorite recipes, and inventing new ones! When we first met, we immediately bonded over our love for pancakes, and smoothies...and so many other delicious foods!! One of my favorite parts of filming this Series was getting back in the kitchen with Karena and cooking for each other!
Today I made one of my go-to smoothie recipes. It's a dreamy mix of chocolate and espresso...two of my faves 😻  I whip up this smoothie when I need a delish pick-me-up, if I want a breakfast on the go, or anytime I'm feeling like a creamy, chocolate brownie treat! It's made with our plant-based, non-GMO Chocolate Tone It Up Protein (grab it at Target!) so this smoothie doubles as a refreshing and nutrient-packed post-workout meal!
Make this smoothie for you and your girl and share your pics with us on Insta!
xxo,
Kat

You can also watch on YouTube & Apple TV HERE!

Morning Mocha Smoothie
Serves 2
Ingredients:
2 scoops chocolate Tone It Up Protein
1 cup frozen cauliflower rice
1 handful of ice
2 shots of espresso
2 Tbsp. espresso beans
2 cups unsweetened almond milk
1 Tbsp. chocolate covered espresso beans on the top per serving (optional)
Directions: 
1. Combine all ingredients other than the espresso beans in a blender and blend until smooth.
2. Pour into two glasses and top with 1 Tbsp. chocolate covered espresso beans per serving.
Nutrition Facts (per serving):
17g protein / 7g carbs / 5g fat / 6g fiber / 144 calories

When you join the Tone It Up Nutrition Plan you'll gain access to thousands of delicious recipes just like this one! Sign up here to get your Lifestyle Kit with everything you need for your healthy, balanced, confident lifestyle!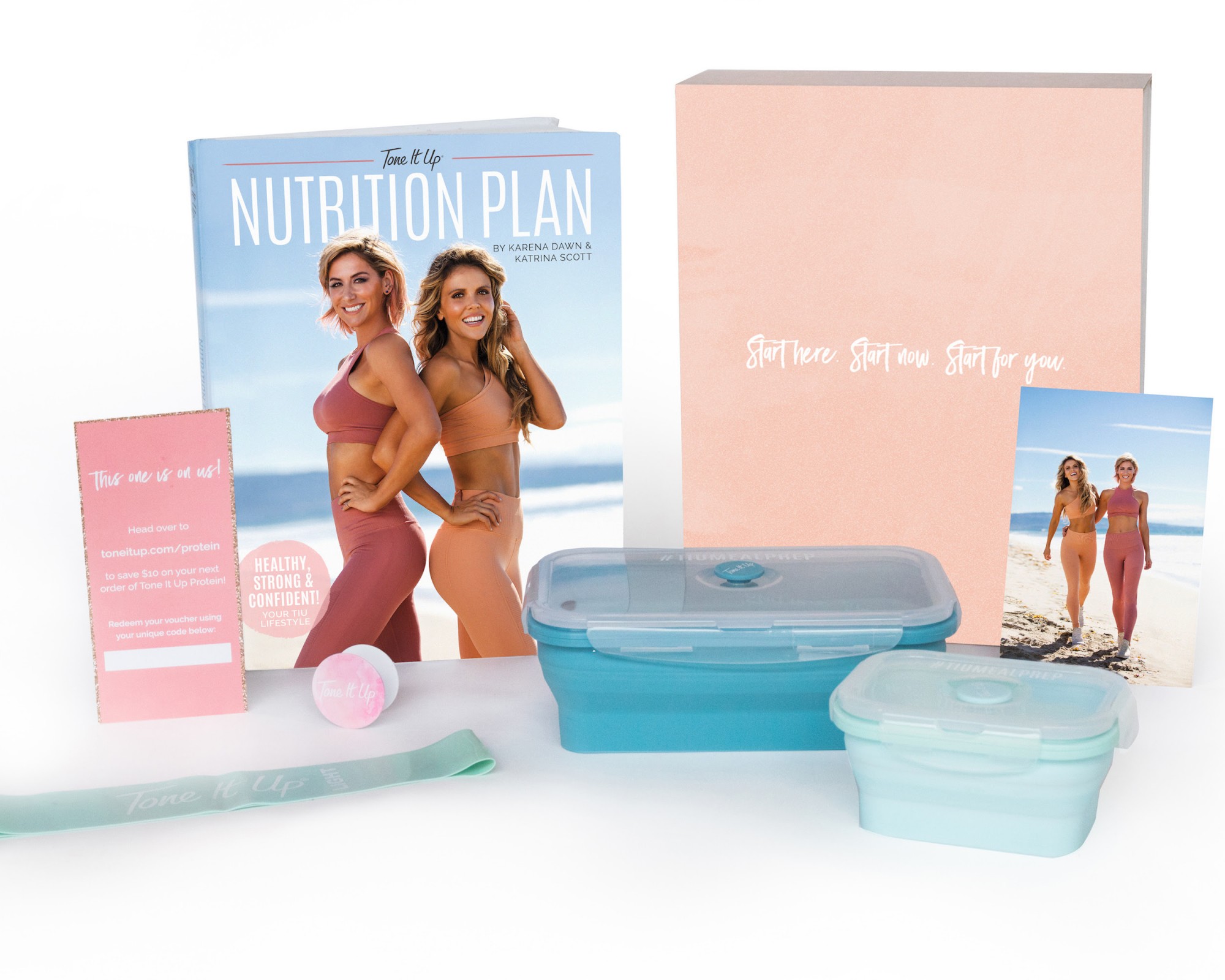 Love Your Body In The Kitchen: Kat's Favorite Smoothie! - - - It's like a chocolate-espresso dream☁️☕️