New Bump'n Body Prenatal Workout With Kat & Kristina!
By Durlan Vega on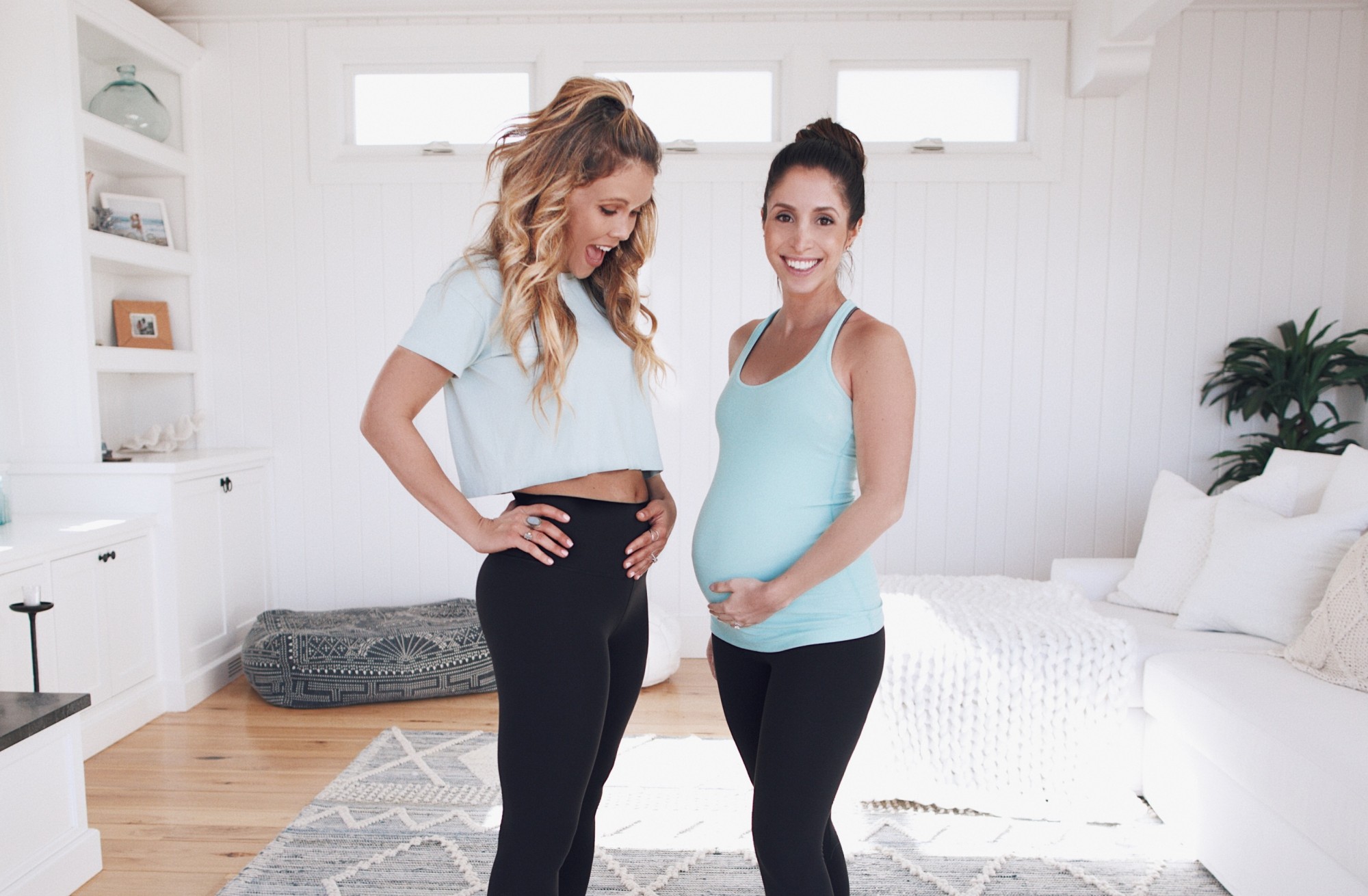 Hey mama!
Look who we have joining us…your Studio Tone It Up trainer Kristina! We're so excited to be expecting together~ and for our lil' TIU girls to be best friends! 💕 When Kristina was in town, I surprised her that I was pregnant and we filmed a total body prenatal workout :)
I'm 10 weeks here and Kristina's 23 weeks :) So crazy how much our baby girls have already grown so much!
For all our mamas to be, congratulations!! So excited to be on this journey with you! This routine focuses a lot on your postural muscles because that's so important during your pregnancy and through postnatal too. We'll also be working your cute booty and strengthening your arms for when you'll be lifting your baby! And then we'll end with a stretch that feels amaaaazing! This routine is perfect for all trimesters, but of course, make sure to check with your doctor before participating in any exercise program and go at your own pace.
During this workout, remember to listen to your body. If you need to make any modifications, go for it! Take it easy baby :)
Special thanks to baby daddies Brian and Mike for being the camera guys! This is your Bump'n Body workout!
We can't wait to hear from you and see you doing this workout in your living room! Check in with us @KatrinaaScott and @StudioToneItUpKristina #TIUBumpnBody @ToneItUp! And let us know how far along you are and any tips you have for all of us first-time mamas ~ we're both so nervous/excited 🤗
OK, now we need a nap haha! Love you girls!
xxo,
Kat
PS: We're SO happy to be bringing a pre- and postnatal section to Studio Tone It Up soon! And we can all chat with other mamas and moms-to-be before and after class to swap tips and stories! Keep your eyes open in the Studio!

You can also watch on YouTube & Apple TV HERE!