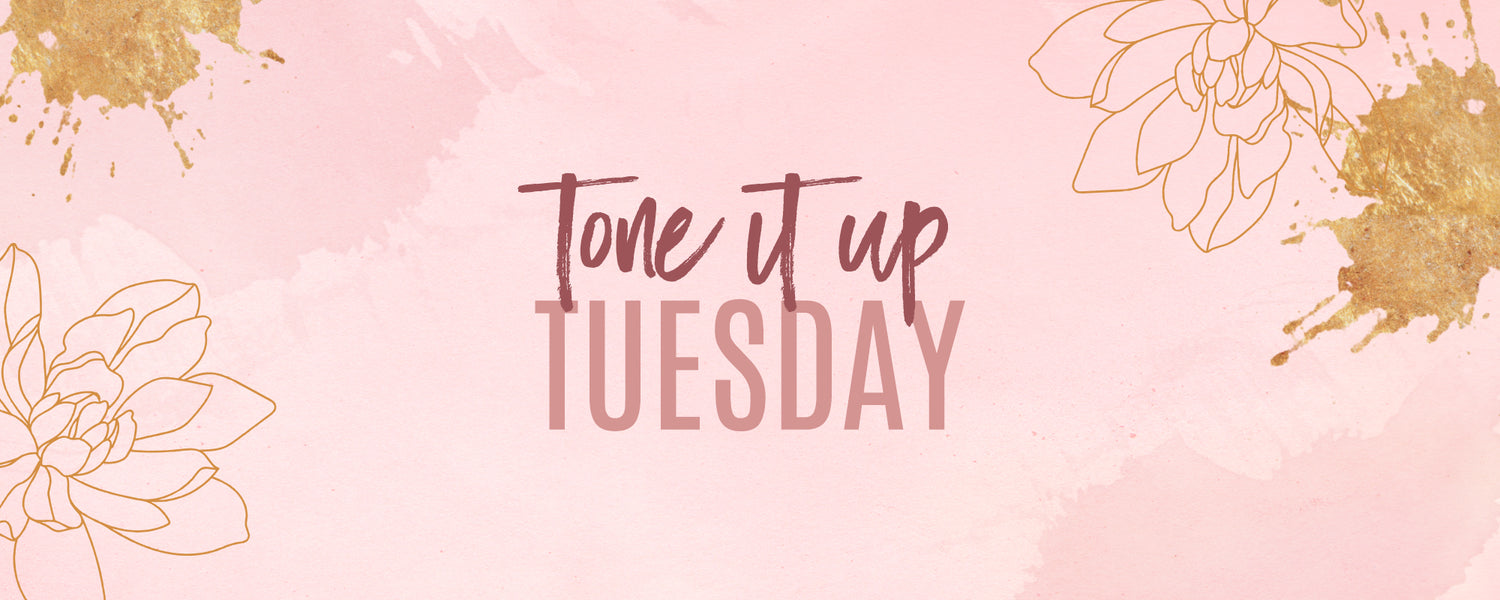 New Metabolism-Boosting Cardio Kettlebell Workout With Stef
By Katrina Scott on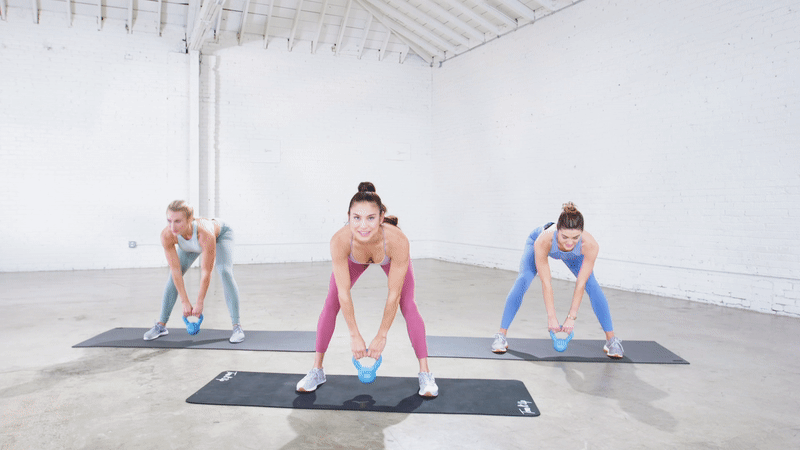 Hey beautiful! How ya feelin' in week 2 of your 31 Day Challenge? Strong, radiant, confident? You look it! 😽 It's incredible seeing all your checkins on Insta and chatting with you in the app ~ I LOVED taking class with you girls on Saturday morning! It's so motivating seeing women from all around the world joining! Just knowing you're there with me inspires me to push harder and makes every workout more special. It truly means everything to Kat and me! 
Another boss babe who motivates us to get stronger every day is your Studio Tone It Up trainer Stef. She has energy for dayyys, which is why she's our go-to for all things cardio, HIIT, and total-body strength. And in today's Tone It Up Tuesday workout, she's bringing some serious 🔥🔥🔥! You'll get a metabolism-revving kettlebell routine to tone your booty, legs, arms, abs, and more! There's seriously no piece of equipment like the kettlebell when it comes to sculpting beautiful lean muscle and upping your endurance.
Below is a sneak peek of the full 20-minute Cardio Kettlebell class that's in your Studio Tone It Up app. There you can also catch Tori's bonus cardio ab circuit at the end of the routine. (PS: Don't miss the hilarious bloopers at the end 😂 ~ we are still dying haha.) AND...if you haven't downloaded the app yet, that's where we release allll the amazing classes this challenge ~ not to mention your Daily Moves, plus nutrition tips, motivation, and more!
So grab your kettlebell and let's get after this routine together! And don't forget to share your checkins with the hashtag #TIU31. You're our inspiration every day of this challenge and beyond! Love you!
xxo,
Karena

You can also watch on YouTube and Apple TV HERE!

This is YOUR fall ~ get ready to feel fit and fabulous! Join us for your 31 Day Challenge
HERE
for daily workouts, healthy recipes, nutrition tips, and so much motivation all month long!