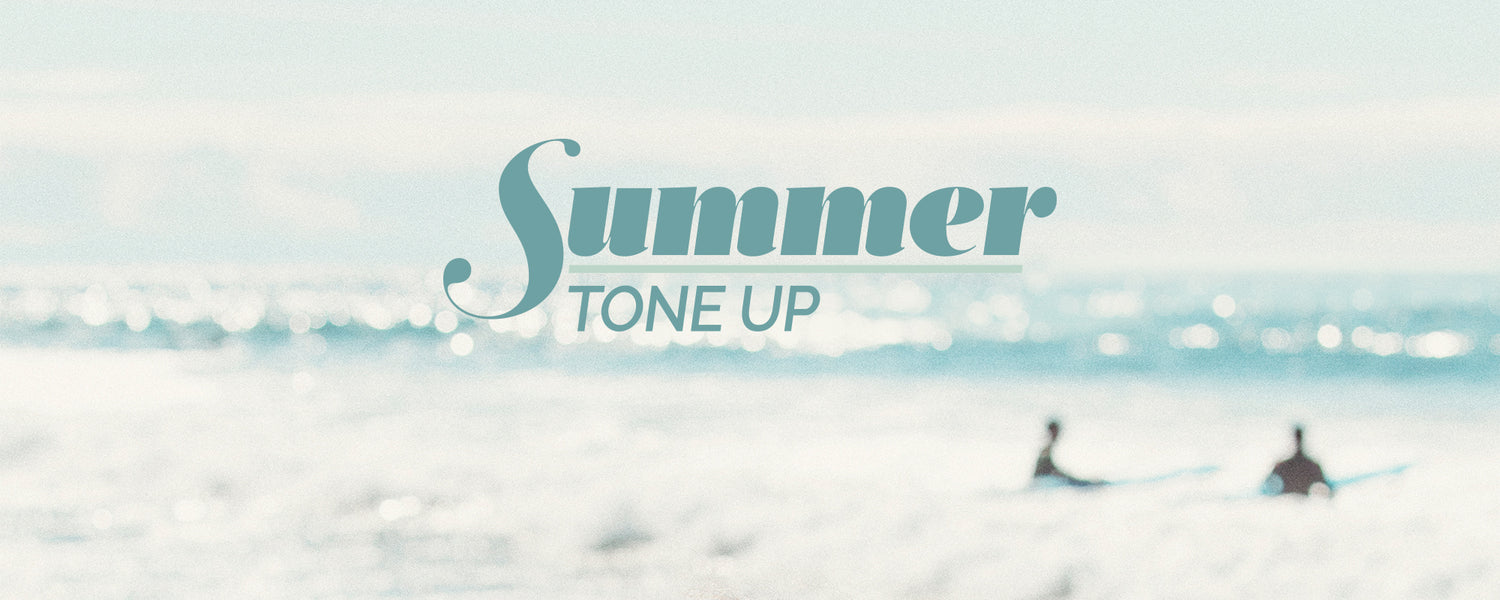 Moroccan Dish ~ Bikini Meal Plan Recipe!
By Katrina Scott on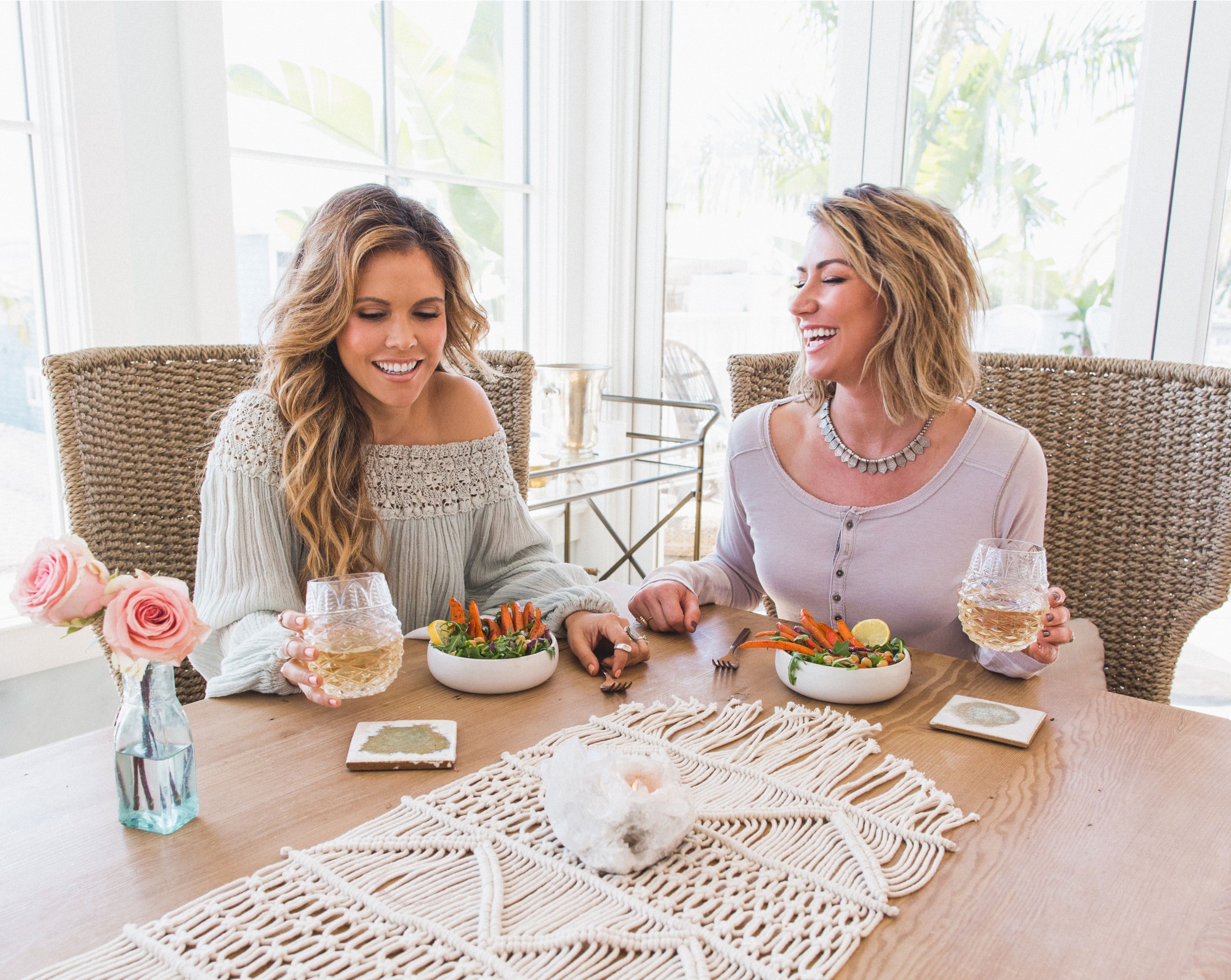 Who's ready for the weekend?! 🙋🏼 You've been absolutely rocking week 1 of the Summer Tone Up ~ crushin' your workouts in Studio Tone It Up and sticking to your Bikini Meal Plan! If you haven't signed up for the challenge yet, get your cute booty over HERE! We're all doing it together, and there's still time to join us!
Let's keep up this amazing momentum heading into the weekend! Your weekends count more than ever and this is the time to work toward your goals, not against them. So let's keep it Lean, Clean, 'N Green together. And of course, that means healthy brunches with your girls (avo-toast, anyone?) and nights out...because it's all about balance ;)
Today we're sharing one of our favorite recipes for a simple dinner with girlfriends, your boo, or on a busy weeknight. This Moroccan Dish has so much flavor from the spices 😋 We like to make enough to have leftovers for lunch the next day! You'll see this dish on your week 2 Bikini Meal Plan. So excited to whip it up next week! Enjoy babe! 😘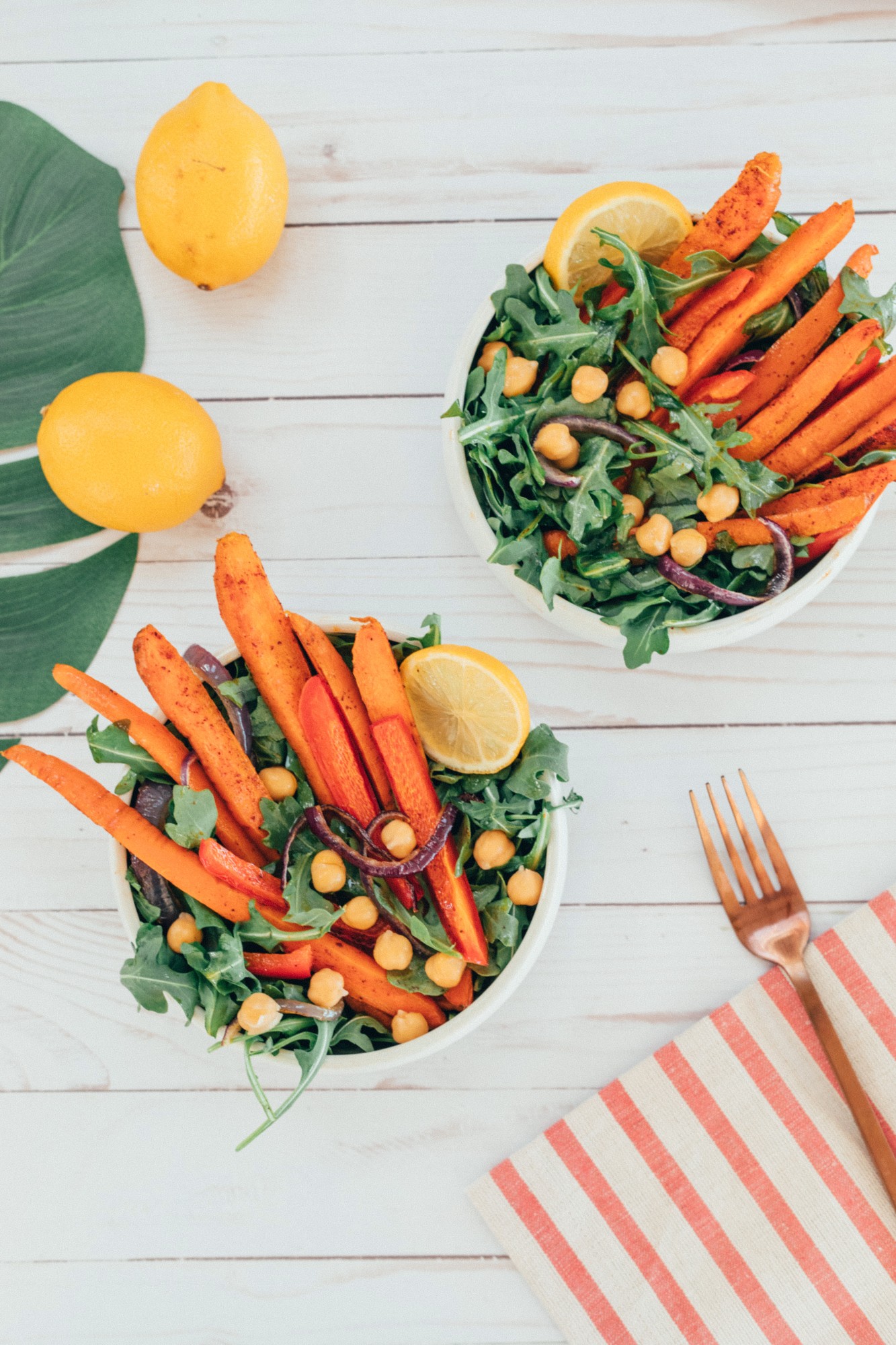 Moroccan Dish
Makes 1 serving
Ingredients
2 cups carrots, roughly chopped
1 red bell pepper
1/2 cup red onions
1 tsp. paprika
1/2 tsp. cumin
1/4 tsp. coriander
Pinch of cayenne
Pinch of salt
1 Tbsp. olive oil
2 cups arugula
4 oz. grilled chicken (or fish or beans/tofu)
Directions
1. Preheat oven to 375 degrees.
2. On a baking sheet, combine carrots, bell pepper, red onions, paprika, cumin, coriander, cayenne, salt, and olive oil. Toss to combine.
3. Bake for 15-20 minutes.
4. Pair with 2 cups arugula and grilled chicken/fish/tofu/cooked beans.

This is just one of the AMAZING recipes from your Bikini Meal Plan! We can't wait for you to try the rest! Join the Tone It Up Nutrition Program to immediately gain access to EVERY edition of the plan ~ including your new Bikini edition!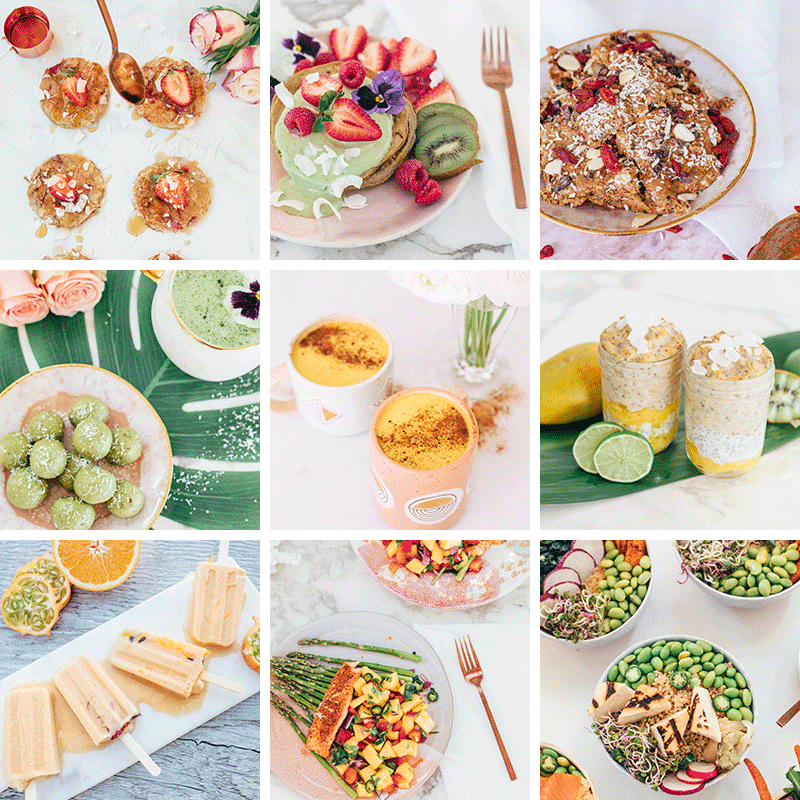 Moroccan Dish - - - Simple, healthy dinner you'll love!