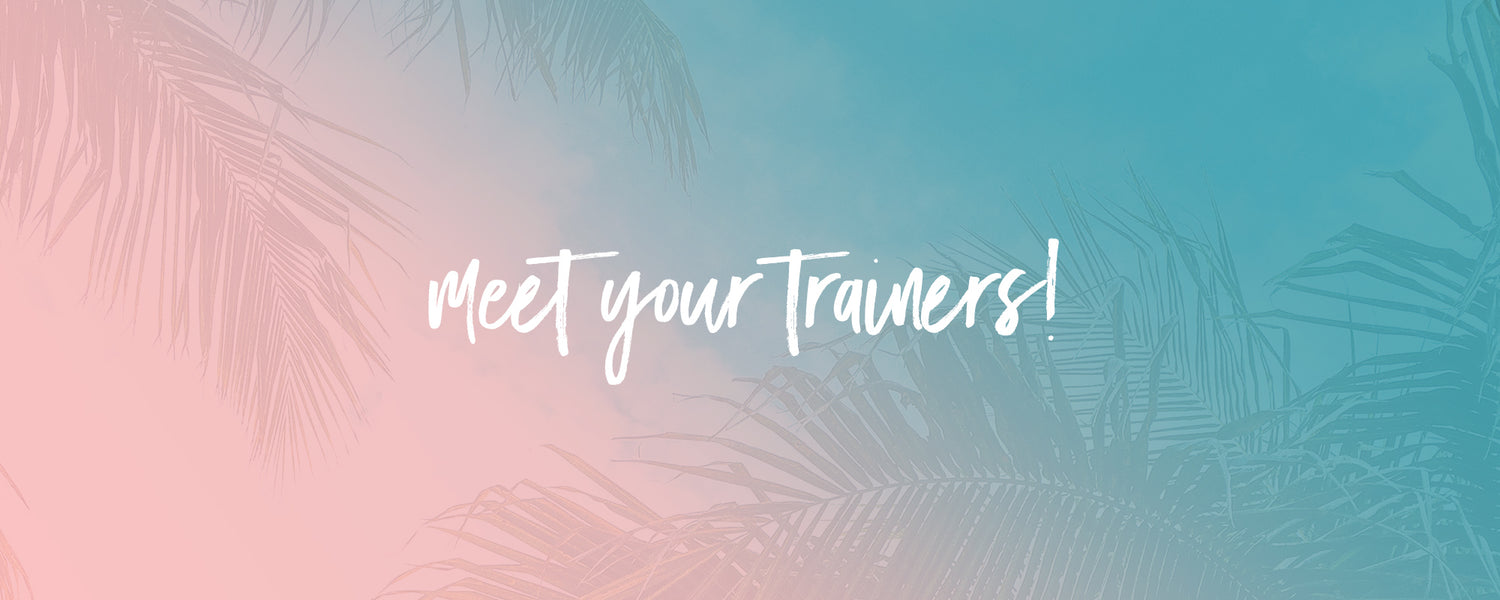 Meet Your Studio Tone It Up Trainer Stefanie!
By Katrina Scott on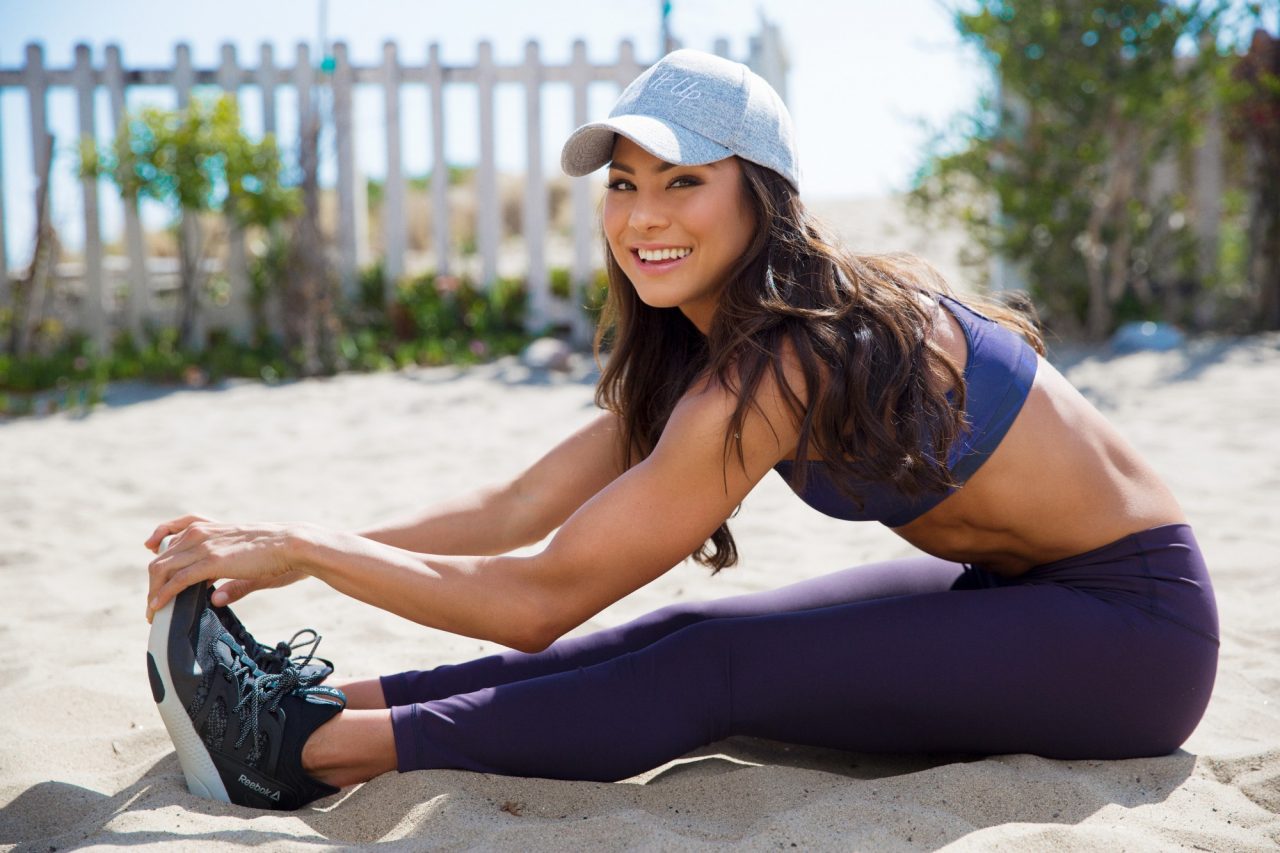 Last week we introduced you to your Studio Tone It Up Trainer Chyna! How much did you love her kickboxing workout?! 🙌🏻
And today we have another special girl for you to meet...your Studio Tone It Up trainer Stefanie! Stefanie is a Manhattan Beach babe too! We always ran into her on the Strand and at classes and we loved her energy...and her cute booty ;) When we were creating Studio Tone It Up, we just knew she'd be the perfect person to train with you!
Stefanie grew up surfing and playing soccer, softball, and basketball. She got her degree in Exercise Science (just like Kat!) and then played pro basketball in Italy ~ so cool! She's always been a team player and thrived with strong women around her...TIU girl through and through! We love her and we can't wait for you to try her booty-kicking HIIT and strength workouts.
Stefanie's first class, her Drop + Rock Workout, is in the Studio TODAY! Take her class with girlfriends at Studio Tone It Up! And watch the video & read her Q&A below to get to know Stef even more!

Meet Stefanie!

Read more of Stefanie's story!
Tell us how you got into fitness!
I was born and raised right here in Manhattan Beach and I was always surrounded by this active beach lifestyle. My favorite class in middle school was surf PE (yes that was actually a class!!). I was a 3 sport athlete – soccer, basketball, and softball – and I received a scholarship to play college basketball as a point guard. I was the player who wanted to orchestra things, share energy, be the best leader I could be. It was more important for me to set up an assist than getting a score myself...it's all about lifting up other women!
 After four years of college basketball and graduating with a B.S. in Exercise Science, I got the opportunity to play professionally in Italy so I packed my bags! I wasn't the tallest or the strongest player there but I made so many friends and had the experience of a lifetime. I'll never forget the sound of hitting a free throw or the feeling of drinking wine with my new Italian family. Sports and fitness have given me the opportunity to expand my horizons, challenge myself, travel, and meet people I would have never otherwise crossed paths with.
How did you transition from basketball to being a trainer?
Getting super real with you...I had a little bit of an identity crisis after I retired from basketball. My body was ready to be finished with basketball but my mind still wanted that sense of community and having a team. Without that, I found it much tougher to get motivated for my workouts. As soon as I started coaching and I was able to link up with other girls in my community, my zest and energy was back! That's what I love so much about Studio Tone It Up ~ all the energy from girls cheering you on in class!
Did you have an "aha" moment in your fitness journey?
I always placed an immense amount of pressure on myself and after years of playing sports, I was caught in a cycle of over training. I backtracked from the training I was used to and decided to shorten my sweat sessions and commit to workouts I loved with friends!
The best question I ever asked myself was, "When are you truly, deeply happy and in the moment?" I have a go-to image of myself dripping in sweat next to my girls after a really tough workout.  Out-of-breath high fives, hugs, and talks of where to grab a smoothie.  Sharing empowering moments with like-minded girls is what makes my heart sing and keeps me working out so consistently. I want to rock out while blasting pop music in sculpt class, run down the beach with my surfboard, and encourage everyone around me.
Tell us something else we don't know about you!
 It's a ritual of mine to watch the sunset every single day I possibly can! From anywhere ~ at a bonfire, a beachside balcony, climbing on the rooftop...even the roof of a car will do!  As women with such bustling lives, it's so important to find what grounds you and allows you to say a simple "thank you" at least once a day.
What can we expect in your Studio Tone It Up classes?
HIIT-style everything is my absolute favorite. Get ready for high energy, kickass interval routines!! Every workout will leave you sweaty and smiling 😉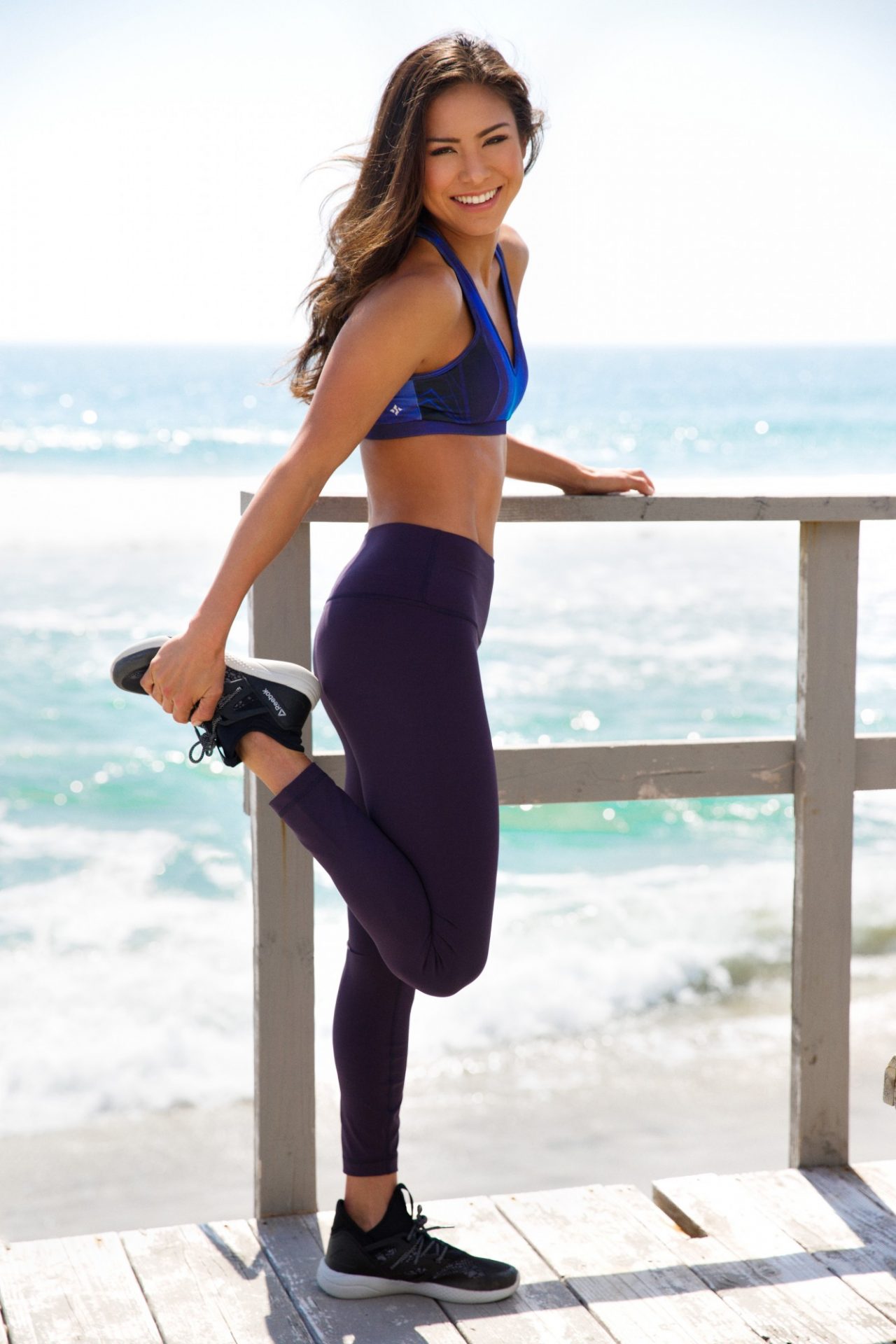 Rapid fire questions!
Fave color?
Aqua ~ like a true Cali and TIU girl ;)
Personal motto?
My dad always told me work hard, play hard!
What's on your workout playlist?
Indie remixes
Go-to snack?
½ a bar of dark chocolate a day ~ I always bring dark chocolate with me no matter where I am! 🍫
Any questions on the app? Head to THIS post to get all the details!! Xxxo

Join us in Studio Tone It Up…our doors are open 24/7! Download Studio Tone It Up in the app store HERE!