Let's Go For a Spin ~ Your New Metabolism-Boosting Cycling Workout
By Katrina Scott on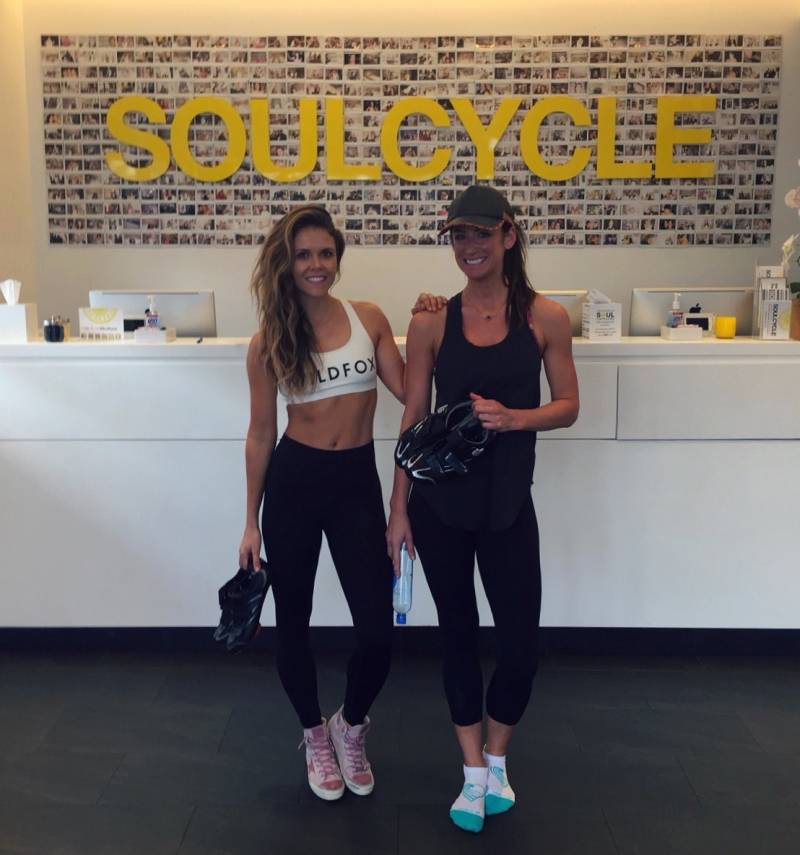 Cardio and toning workouts go together like summer & rosé ~ the perfect pair! Getting your heart rate up with a cardio session boosts your metabolism and helps reveal those gorgeous, lean muscles you form with your TIU toning routines. In your Weekly Schedule, we recommend getting cardio in 3-4 times a week...and this can be anything that gets your heart rate up, not just running! Karena and I like switching up our cardio ~ running, swimming, doing stairs, walking with girlfriends, and jumping on a bike are some of our faves.
We love hitting up a local cycling studio and spinning to some amazing jams. If you're looking for a 30-minute routine to get those same spin class vibes, we've got JUST the workout (and music!) for you. We designed this cycling routine to strengthen your lower body & core and get your metabolism revving.
This printable works perfectly for a classic spin bike with resistance knobs and a console displaying your RPMs (revolutions per minute). If your gym doesn't have a bike that tracks your RPMs, follow the flames on the printable to know when to bump up the intensity.
Check out these tips to perfect your cycling form ~ whether you're new to the bike or a spin pro!
* Turning the resistance knob to the left will make your resistance lighter and turning it to the right will make it heavier. Remember, righty tight-y, lefty loose-y!
* While doing a sprint, your resistance should feel light like a flat road, but never so light that your feet are spinning out of control. You control the bike girl, it doesn't control you!
* While on a hill, your resistance should feel thick and heavy like you're climbing, but never so heavy that it hurts your knees or you're overcompensating with your upper body.
* Keep your shoulders down and upper body relaxed with a loose grip on the handle bars. Keep your booty back with your weight in your glutes. It's all about that booty! When you look down, your knees shouldn't go past your resistance knob. This will help you keep weight out of your knees and upper body. Make sure your spine is neutral and your core is tight to protect your lower back.
* When you lift your booty in or out of the saddle, focus on keeping your core engaged and your upper body light. This will help you stabilize and sculpt your gorgeous abs.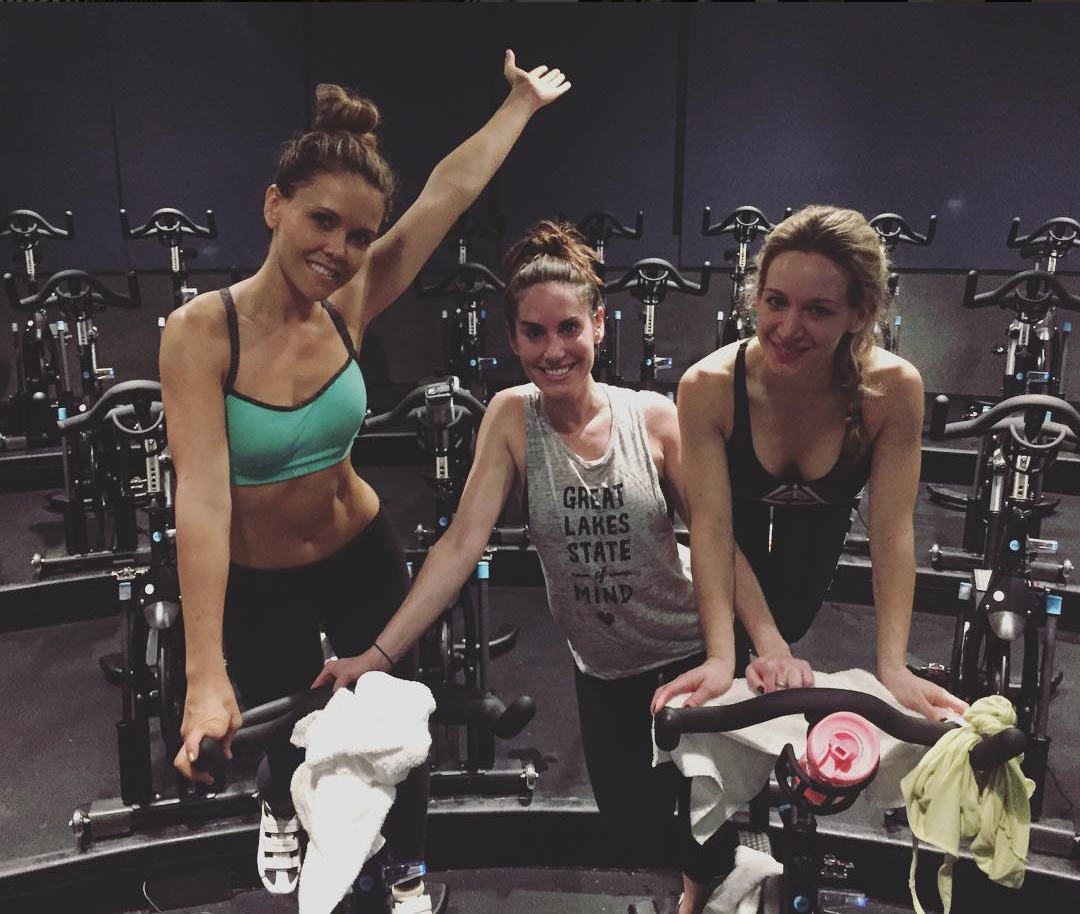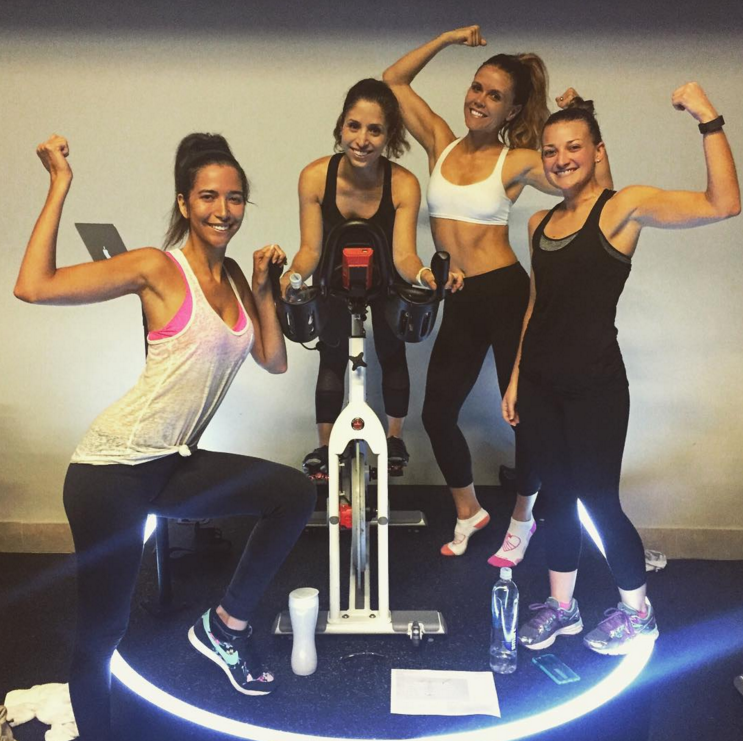 Tighten that ponytail and hop in the saddle...let's go for a spin girl ;)

Download your printer-friendly version HERE!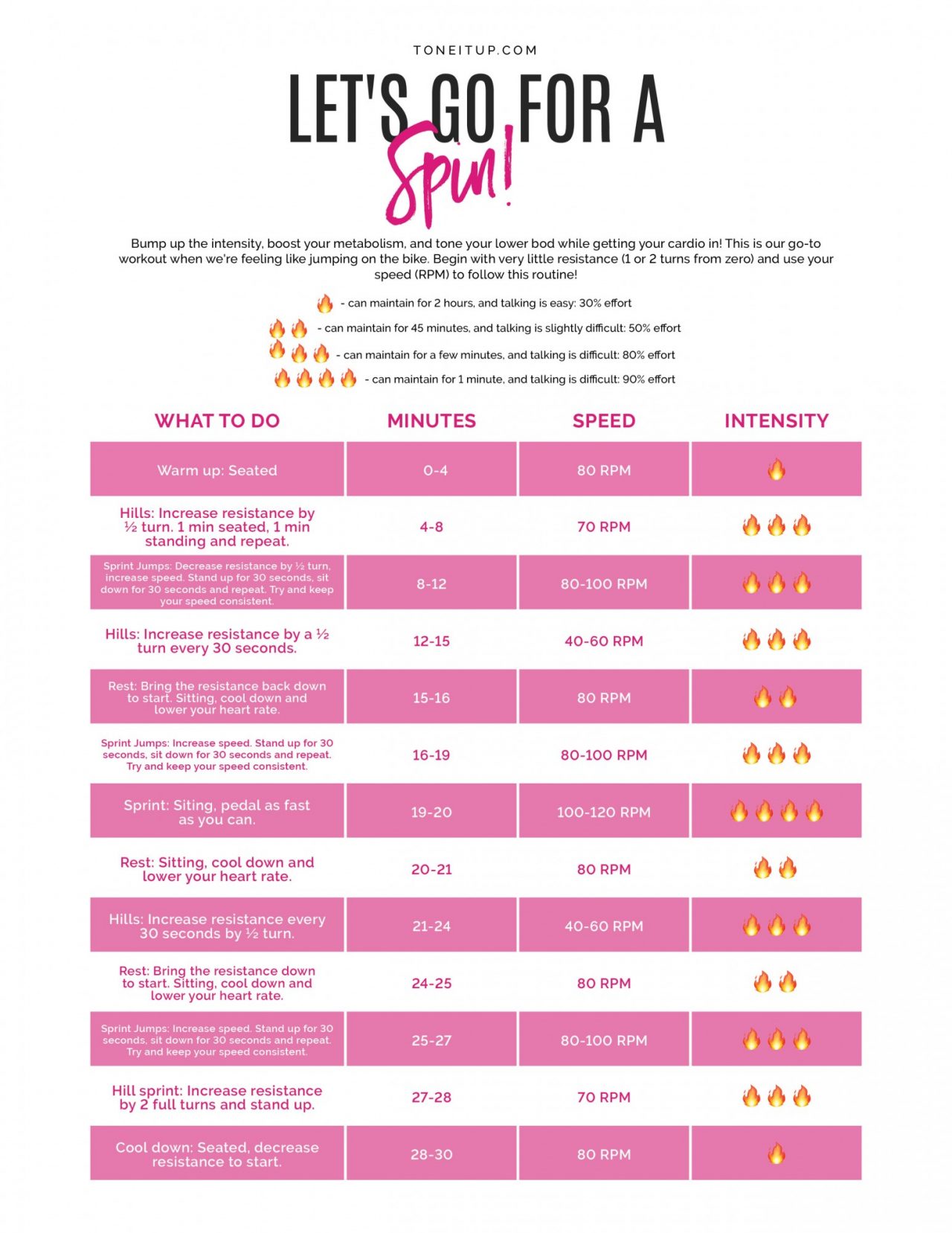 We made a playlist on Spotify to perfectly pair with your cycling sesh! These jams will pump you up and bring your workout to the next level.
Follow us on Spotify HERE!
SCROLL FOR MORE SONGS & MAKE SURE TO FOLLOW US ON SPOTIFY HERE FOR THE WHOLE PLAYLIST!

On-point nutrition reveals your gorgeous lean muscles! Fuel up post workout with THIS refreshing Cardio Reviver Smoothie. It uses our clean, non-GMO, gluten-free Tone It Up Protein. You're going to LOVE it!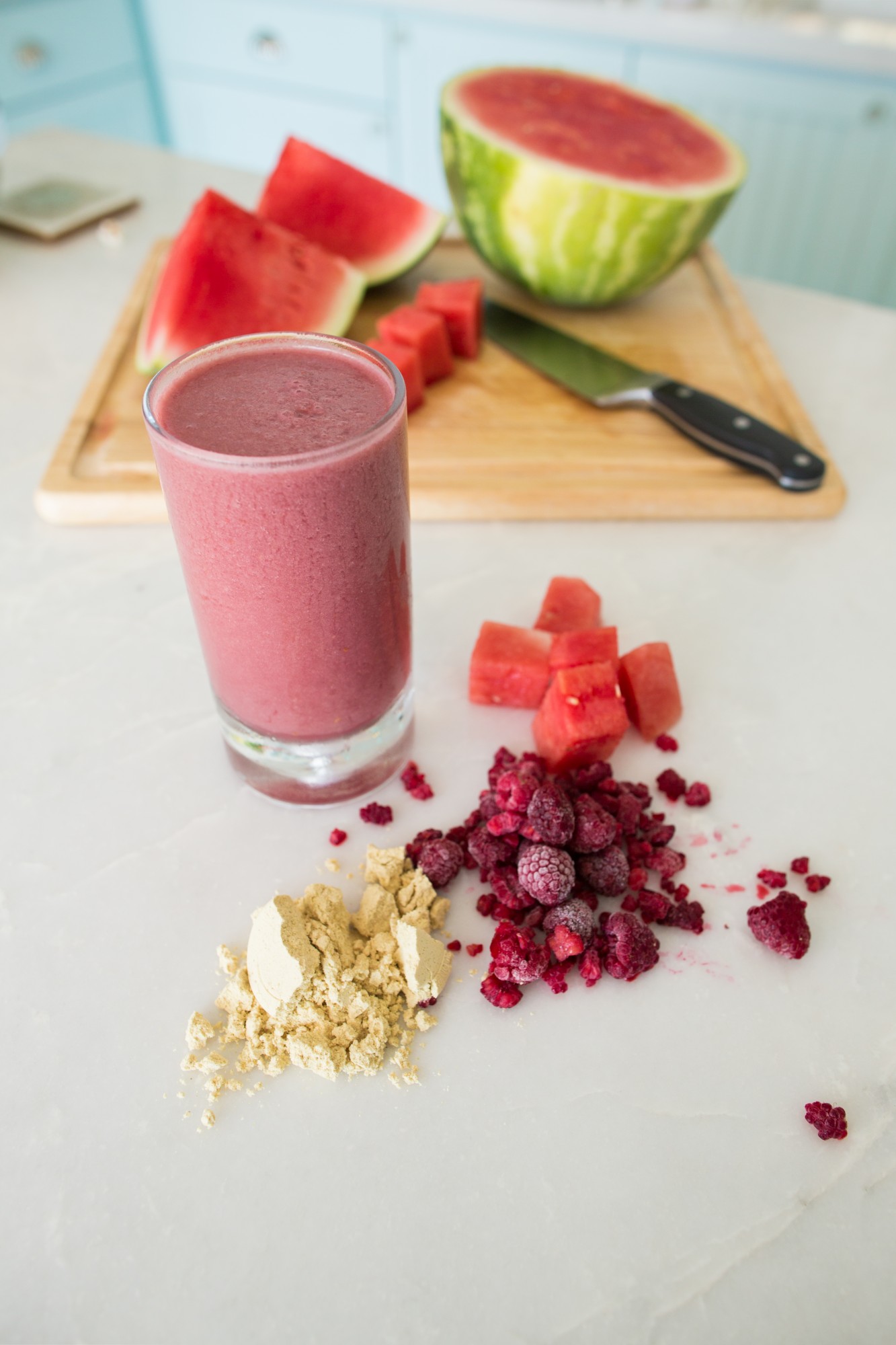 Psst...did you hear that you can now get your Tone It Up Protein from TARGET?! #perf