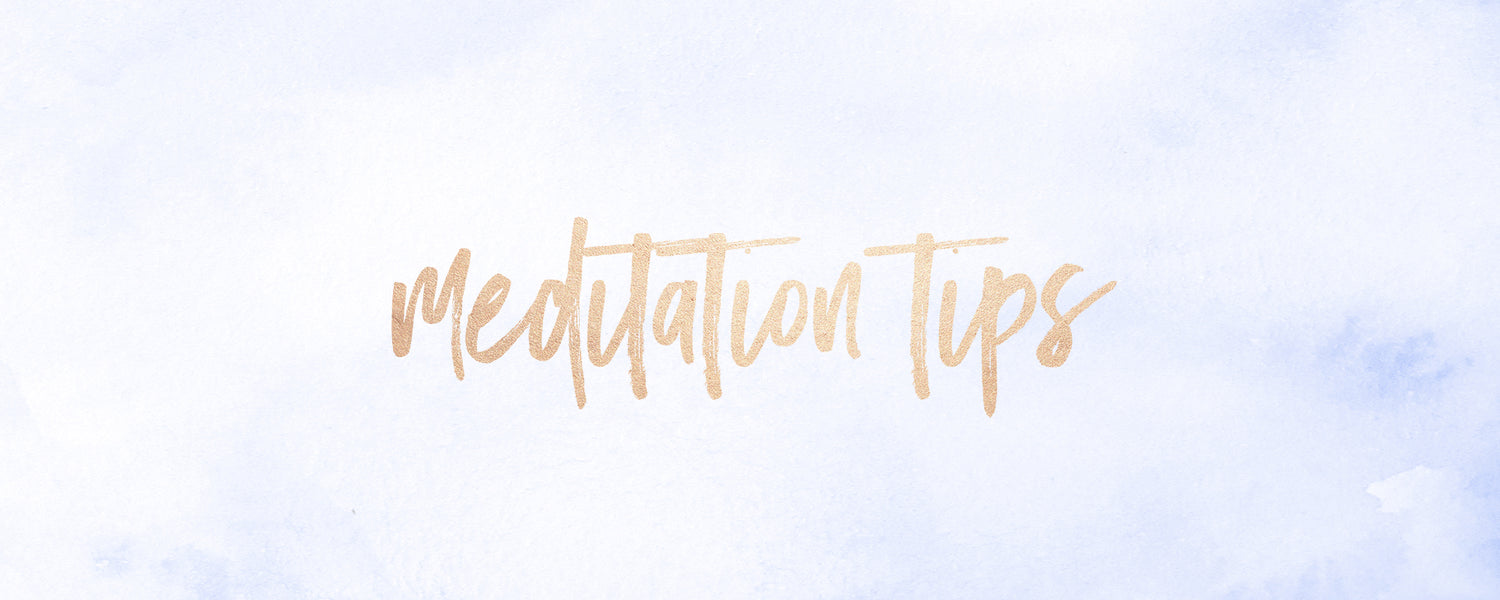 Karena's Meditation Journey + Tips For Beginners
By Katrina Scott on
Morning gorgeous! Thank you for joining me for our Summer Series meditations these past few weeks! I've heard from so many of you girls that you're new to meditation or you want to deepen your practice. I know it can seem a little intimidating at first so in honor of National Meditation Day today, I want to share my journey to practicing mindfulness and my tips for getting started.
The first time I actually meditated was in high school. I was going through a lot at home and was trying to find some sort of "answer" or "inner peace." I would go to a local spiritual shop back home in Indianapolis. I just got a taste of it then, and then about eight years ago I picked it back up and really began to make it a daily practice.
Now I do my best to meditate every morning to prepare for the day. Sometimes I can make time to squeeze in a mini session in the early evening to reflect and bring my mind to a refreshed and calm state after a busy day. There are some days when I miss my meditation practice altogether, and that's OK. I just try not to miss more than one day in a row because I can feel the shift. When meditation is part of my daily practice, it reduces feelings of anxiety or stress and gives me a sense of awareness, clarity, and peace.
If you're just getting started, I encourage you to start simple and release any expectations or judgment. If your thoughts keep flowing in, it's OK — let them flow in and let them flow out as you bring awareness back to your meditation. Just allow the experience to be. After you practice for a while, it will start to feel more natural and you will feel the benefits!
I'm sharing more meditation tips below to get started, and remember to join me in your Studio Tone It Up app for guided meditations anytime in the On Demand section.
Sending you lots of love 🙏
xxo,
Karena

Find a quiet and comfortable place for your practice
You can choose to lie down or sit on a pillow or cushion ~ whatever you prefer. This can be anywhere (a quiet spot in your home, a peaceful place outdoors). Just make sure there are no distractions and no computers!
Choose a guided meditation or soothing sounds
As I mentioned, you can always find a guided meditation in your Studio Tone It Up app. You can choose from different lengths and themes like manifesting your dreams, unlocking creativity, and even a walking meditation for your lunch break. You can also try mediation sounds or waves playing on your phone. Whatever you choose, just keep your eyes off Instagram girl ;)
Focus on your breath
This is essential for meditation. Fill your tummy with each breath, holding at the top of each for a count of 10, before exhaling slowly. Allow your breath to return to normal and start observing each breath. This is all you have to do. Focus your attention on your heart and truly feel what it's like to simply be with yourself.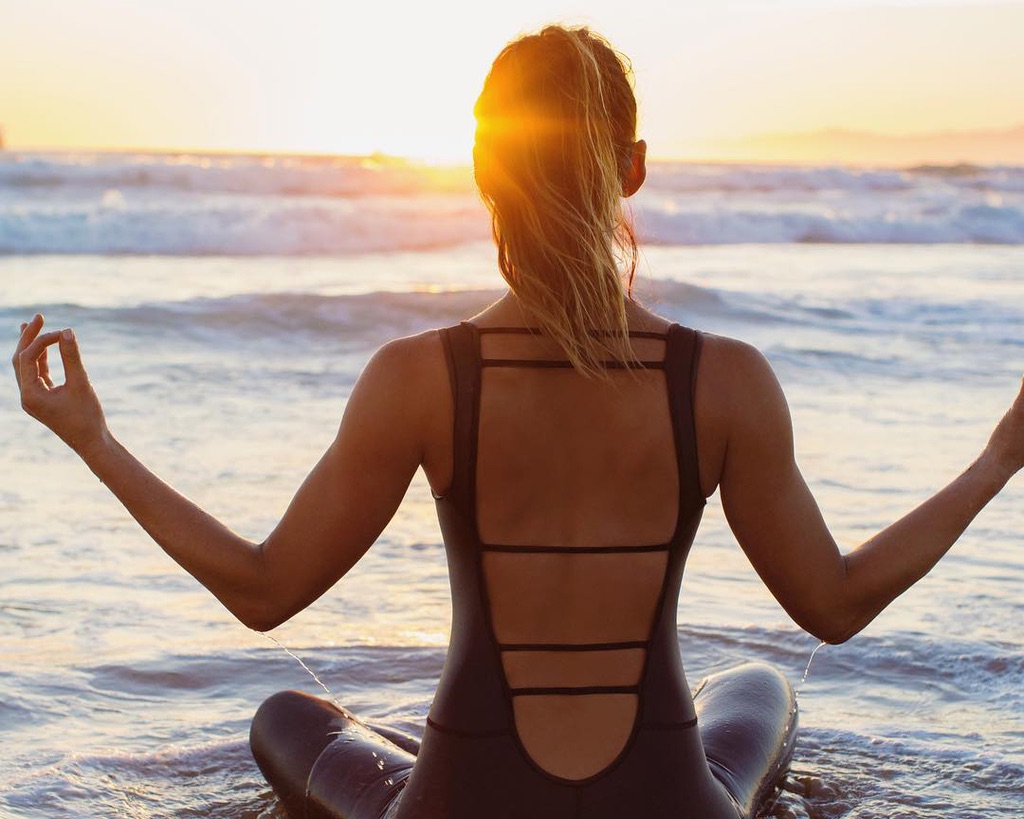 Be present and aware
Let any sensations that come up wash over you. If there are noises around you, or feelings of restlessness coming up, just let them be. It's best not to resist anything. Your mind may be racing non-stop and that's OK. Keep breathing and when you remember, bring your awareness back to your heart.
If your mind wanders, as it inevitably will, don't judge yourself. This is part of the meditation and it's actually your body releasing stress. Gently and lovingly bring your attention back to your breath and to your heart. Continue this rhythm until the time is up!
Don't get up right away
When the meditation ends, don't rush to jump right up. Take three deep breaths and open your eyes when it feels right. It's sometimes nice to open your eyes and sit for a few minutes too.
In these moments, notice how relaxed, centered, and balanced you feel. Take this sensation with you into the rest of your day and everything you do!
Remember meditation can be anything
Meditation is different for everyone — it can be jogging, cooking, painting, swimming, drawing, hiking. It's anything that puts your mind at ease — no judgment or expectations, effortless presence, pure being. Kat talked about her favorite forms of meditation in this post.
Practice being present and mindful in your favorite form of meditation and watch the magic unfold! ✨